More selections from this "best of" selection of what was the best from or about
Cracked
compiled in October
1986
. The previous three parts can be found
here
,
here
, and
here
.
Preceding the articles is a one-page editorial entitled
The Story Behind the Stories
, As it says about this:
FIRST DOLLAR was drawn by comics great "
BERNARD BAILY
. BAILY created characters like the
SPECTRE
and
HOURMAN
for
DC Comics
in the 1940's and later had an
art shop
that produced comics for companies. He worked on a lot of early CRACKEDs in the 50's and again in the 1970's, like this piece from #107,
March 1973
.
These are from the first Two HANG-UPS printed in #114, January
74
and #115, March 74, by
JOHN SEVERIN
. JOHN still contributes some HANG-UPs to CRACKED and his daughter was drawing them for a while too.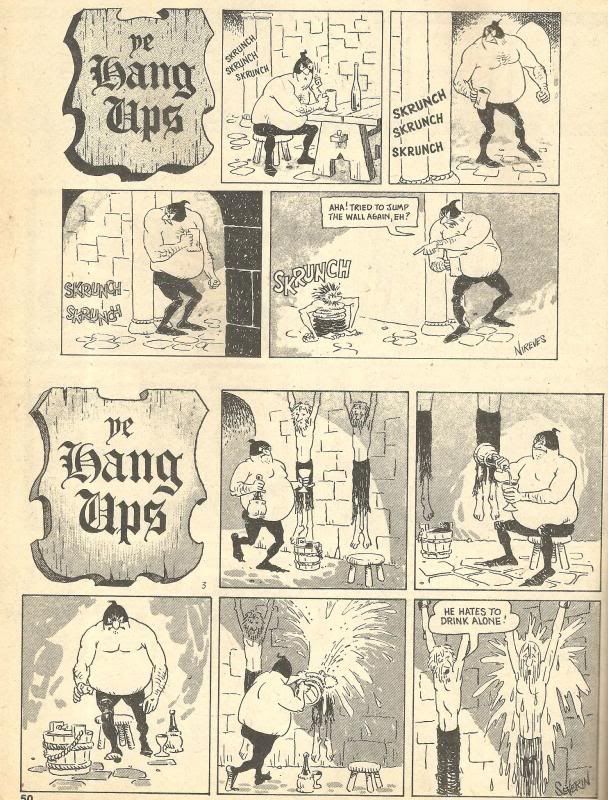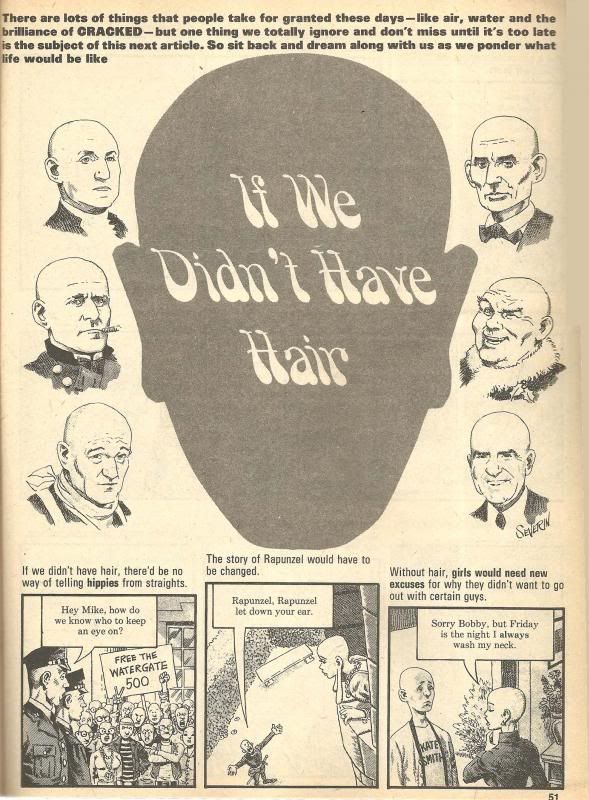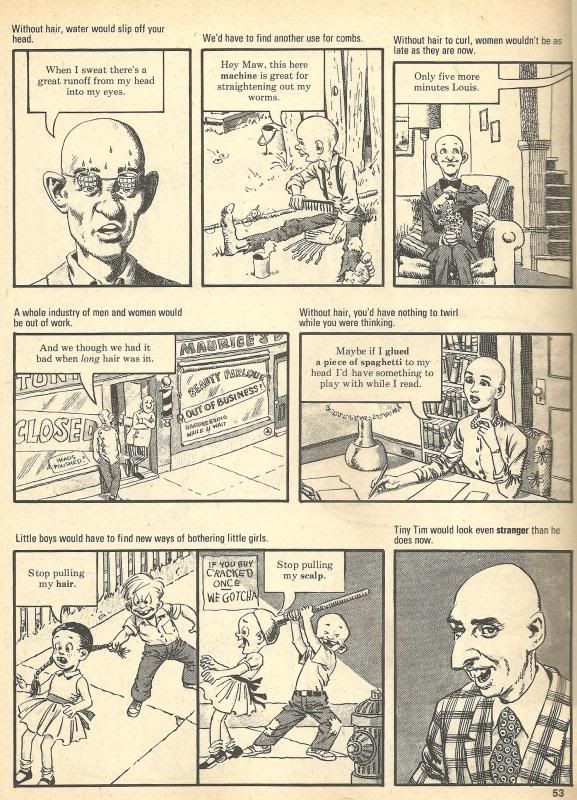 The introduction to this article is bleached out on my copy. As I pointed out before, some pages have ink stains or are otherwise not printed clearly enough. The editorial continues...
NANNY DICKERING first appeared in issue #99 of CRACKED. Many artists drew the strip, but it wasn't until this story (from #117, July 1974) that the artist
Most
identified with the CRACKED INTERVIEWS, the outrageous
BILL WARD
, began illustrating NANNY.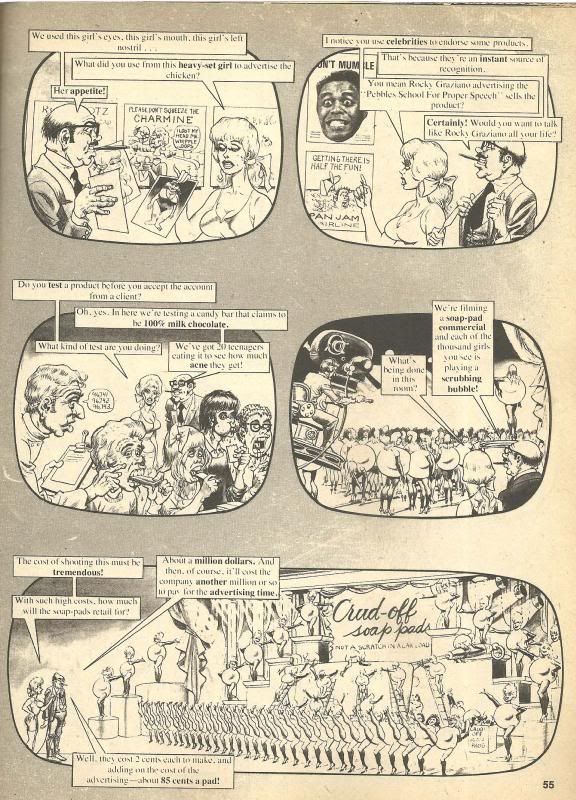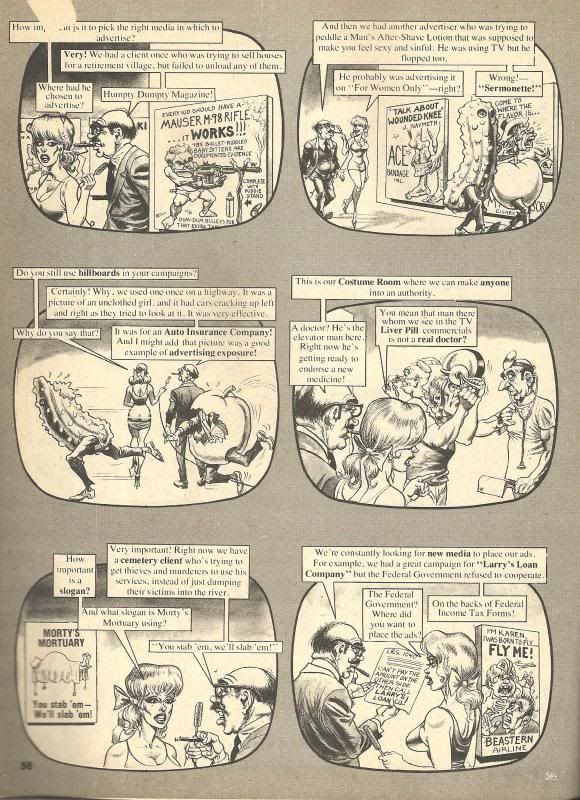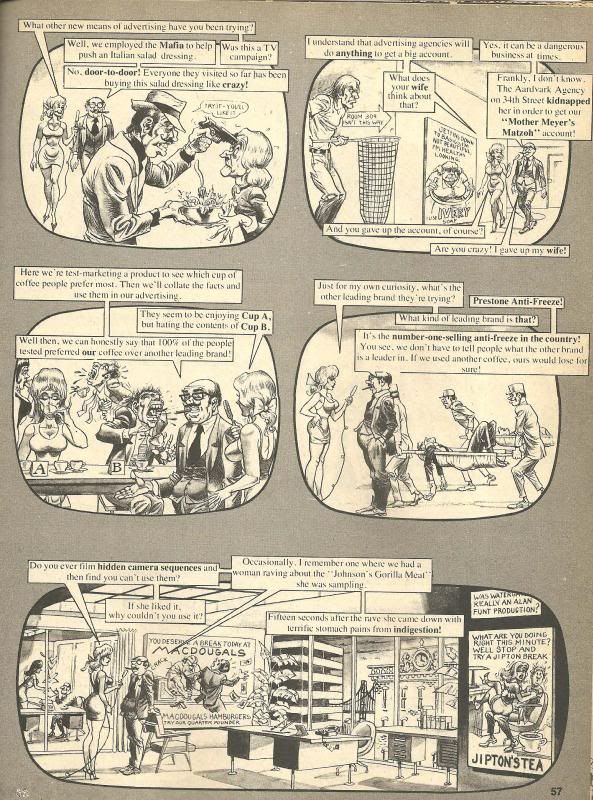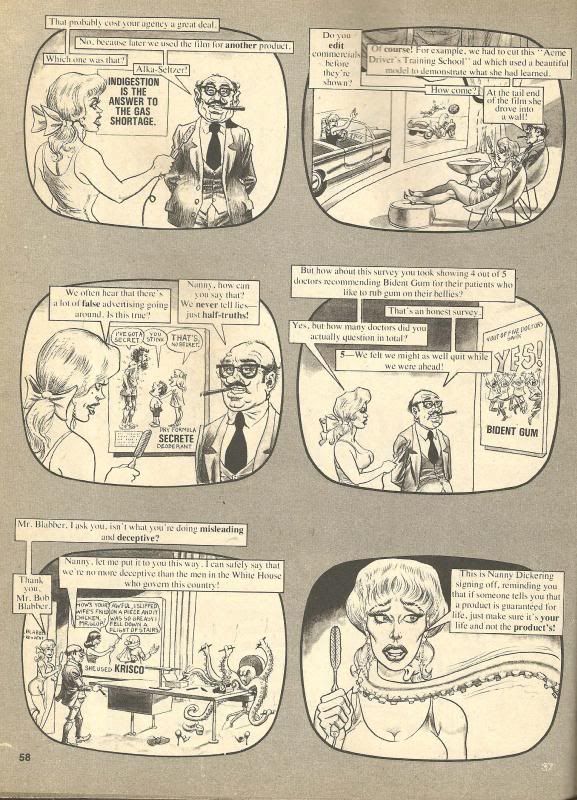 Artist
HOWARD NOSTRAND
, Whose style was inspired by
WALLY WOOD
,
JACK DAVIS
, and
WILL EISNER
, drew a whole slew of work for CRACKED, including some neat
color
pieces for the GREAT MOMENTS IN HISTORY series. This example is from #142, July
1977
.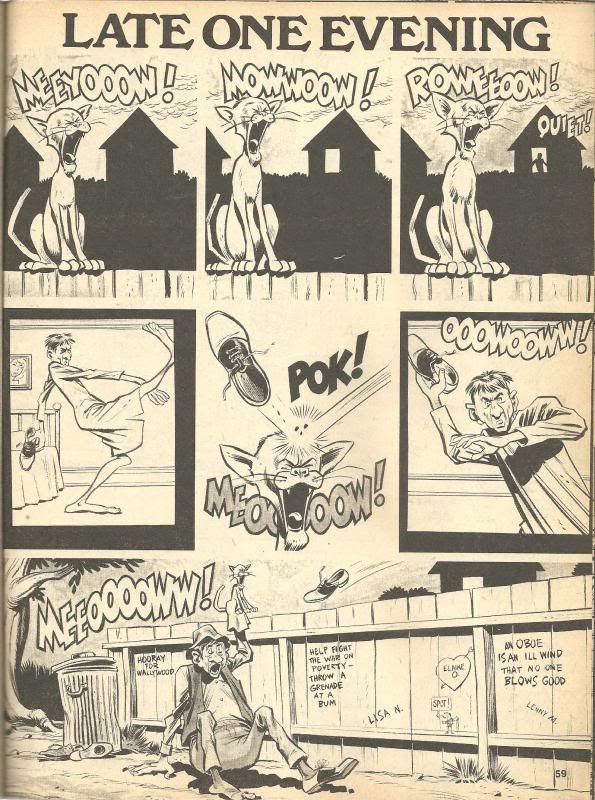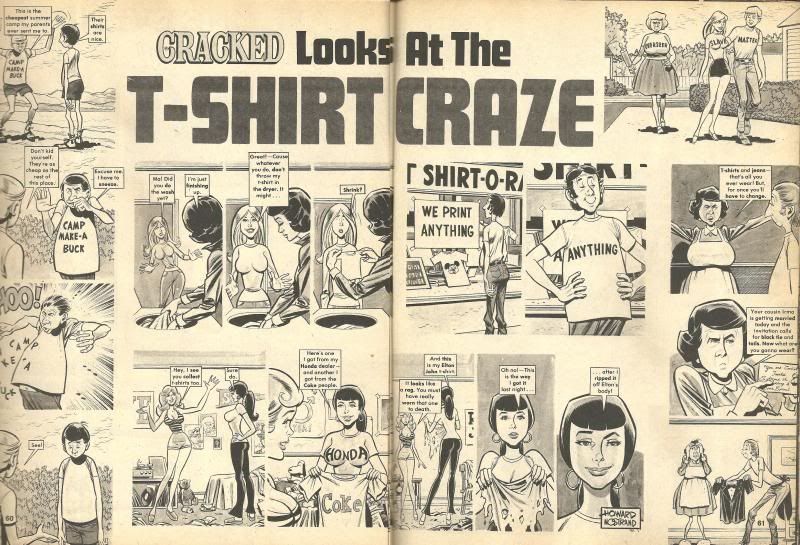 A regular contributor since CRACKED #1, "
DON OREHEK
took over the SHUT-UPS with issue #145. DON has been doing them almost
non-stop
since that October 1977 release and has earned the dubious title KING of the SHUT-UPS!
The last of this issue next week.