Here's the third part of
Giant Cracked
, a collection of "classic" articles about the history of the magazine from October of
1986
...
This is what was said of this by the editors in the front of the magazine:
"The very first appearance of SAGEBRUSH, the wild western strip created by
JOHN SEVERIN
from #78, August
1969
.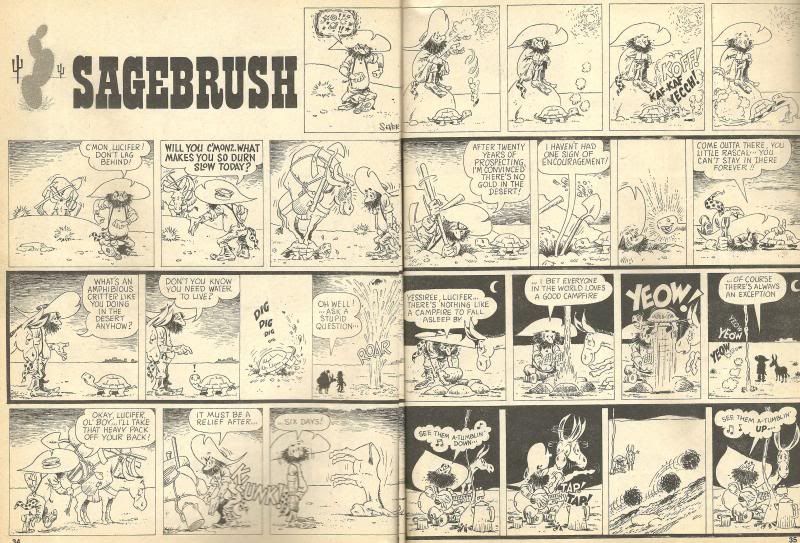 When
America landed on the moon
in July 1969, everyone had
moon madness
. From #81, November 1969"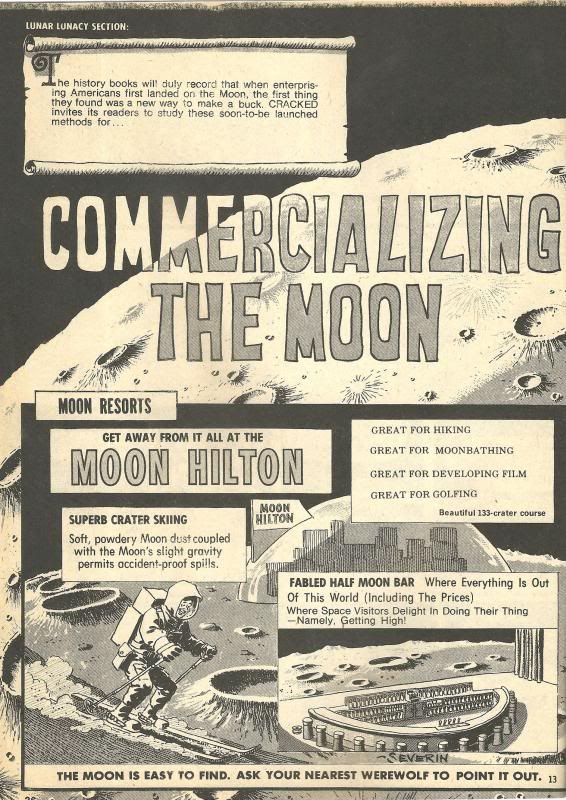 Lots of to-do in the 1960's about fashion designer
Rudi Gernreich
.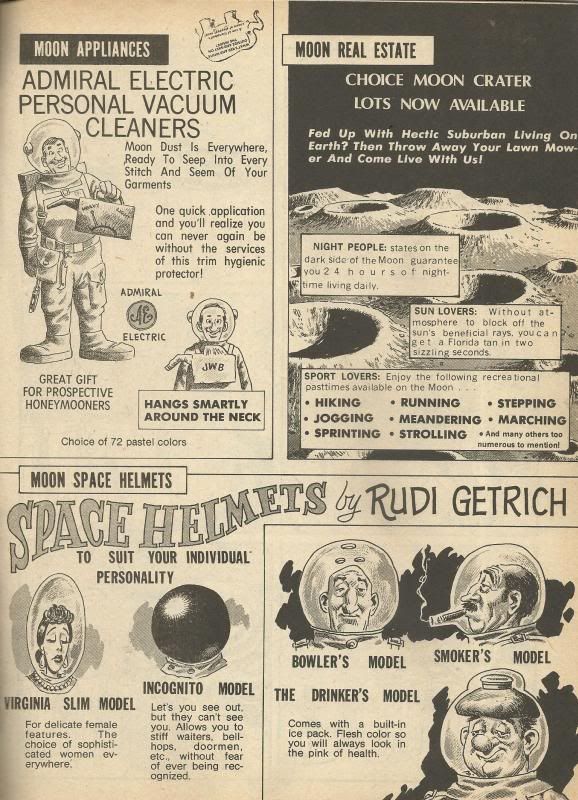 "HUDD & DINI first appeared in CRACKED #76. They were created by
VIC MARTIN
and included here is an early appearance from #82, January
1970
.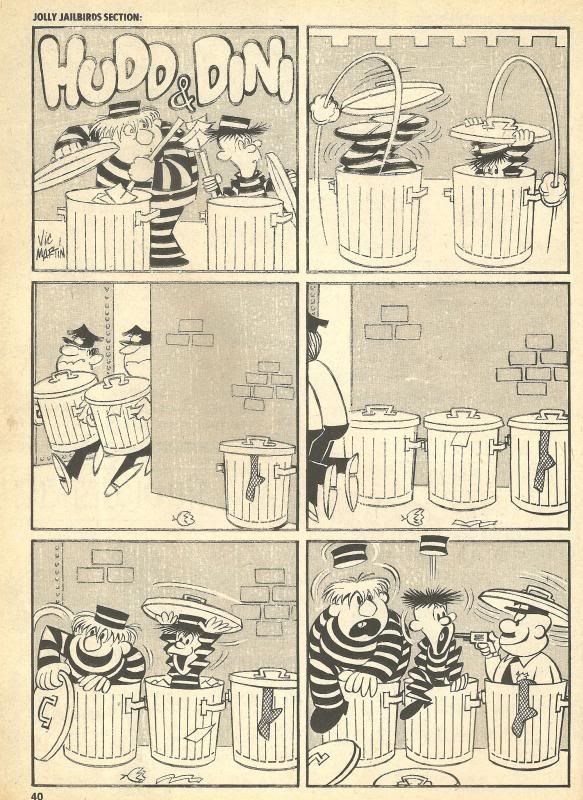 "HAWK looks like the touchy subject of comic book heroes and their
avoidance of the Vietnam issue of the 70's
. From #105,
November 1972
."
There already was
a feature like that by Al Jaffee in Mad
and
a series by Steve Ditko for DC Comics
.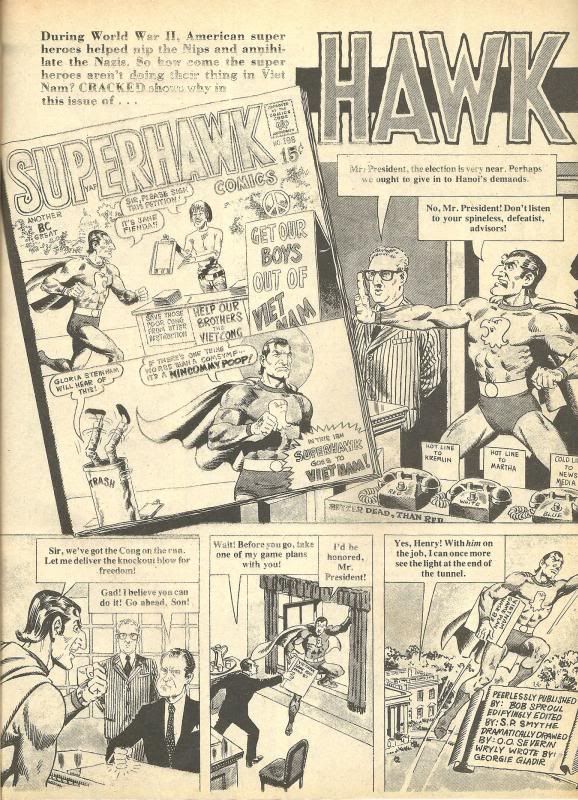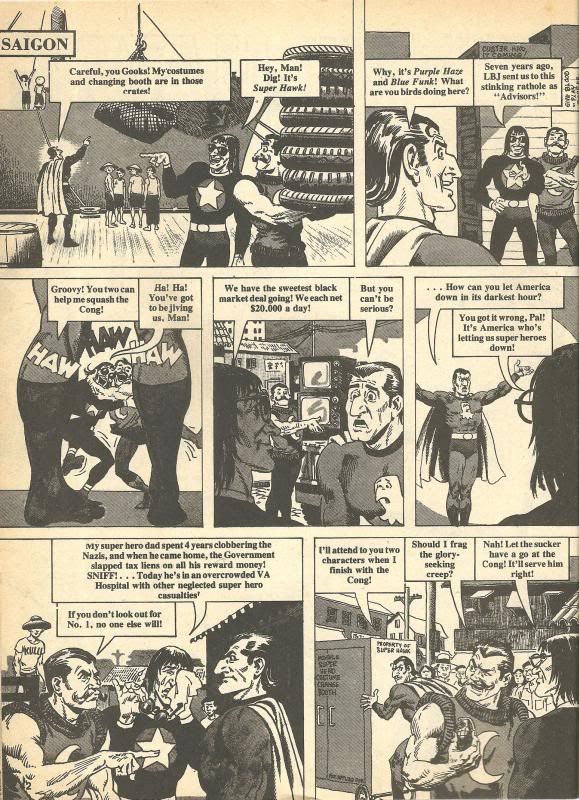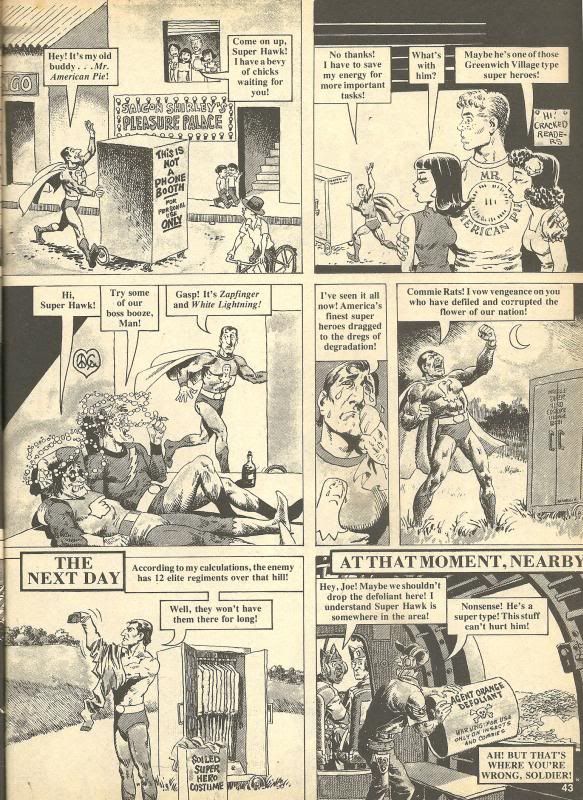 The ink splatter is from my copy. You should be able to read it.