Here's more pages that were in
Great Cartoons of the World, Volume IV
continued from last Saturday.
Hans-Georg Rauch
Terrence
"Larry"
Parkes for
Punch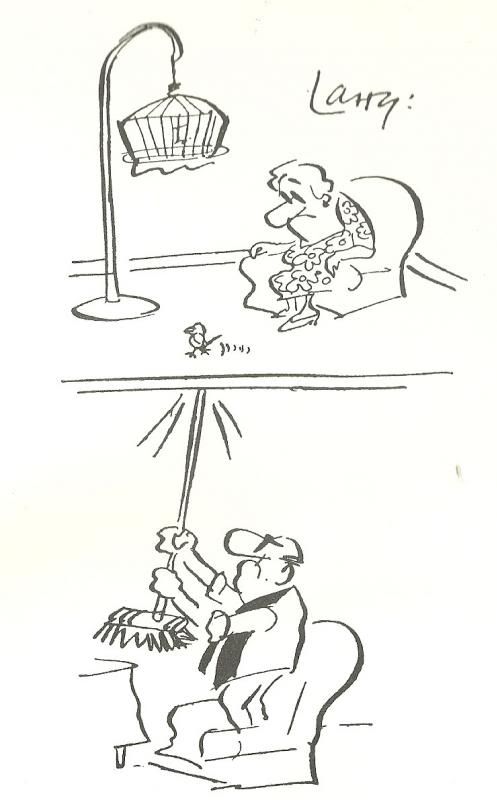 Chon Day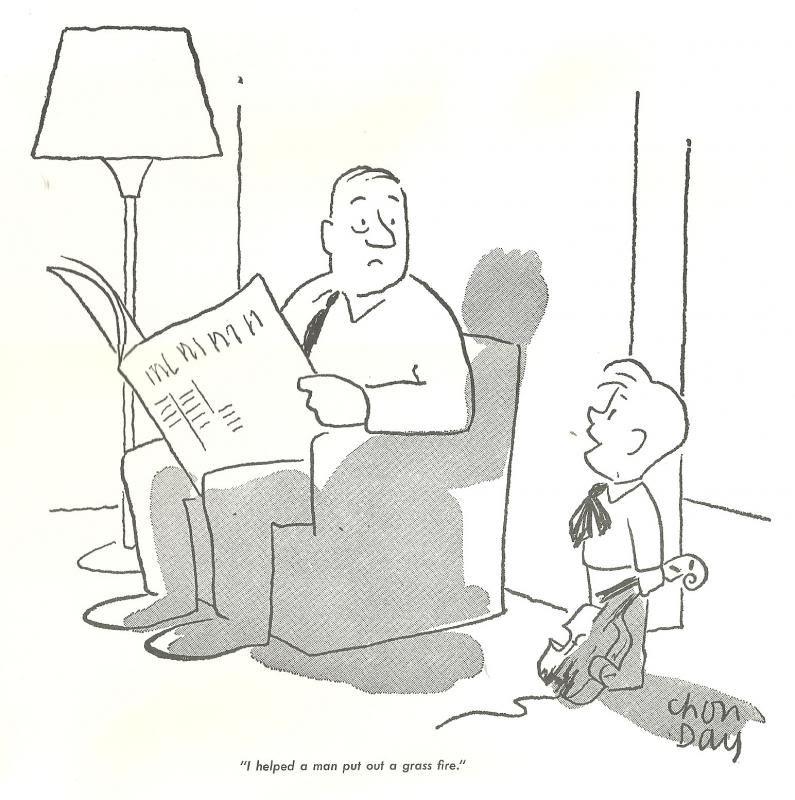 Ton Smits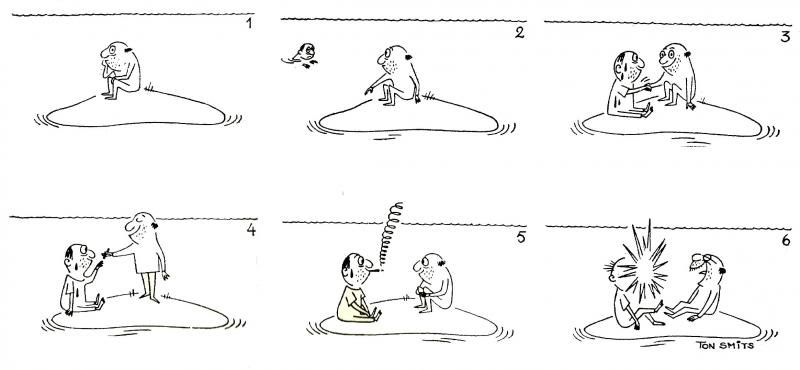 Many of these cartoons are written about in the introduction to the book by John Bailey, like this cartoon
Charles Addams
did for
The New Yorker
:
Addams's marvelous insight into modern business is shown through the medium of a slave ship, and we are startled to realize that the slave-master actually has children, and cries when his mother dies.
Guillermo Mordillo
Donald Reilly
in the
New Yorker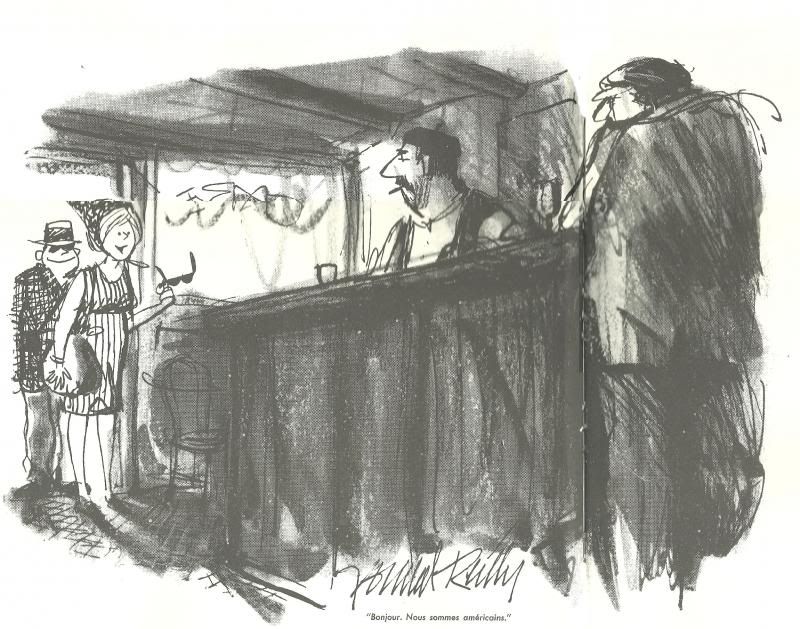 Mel Calman
Ton Smits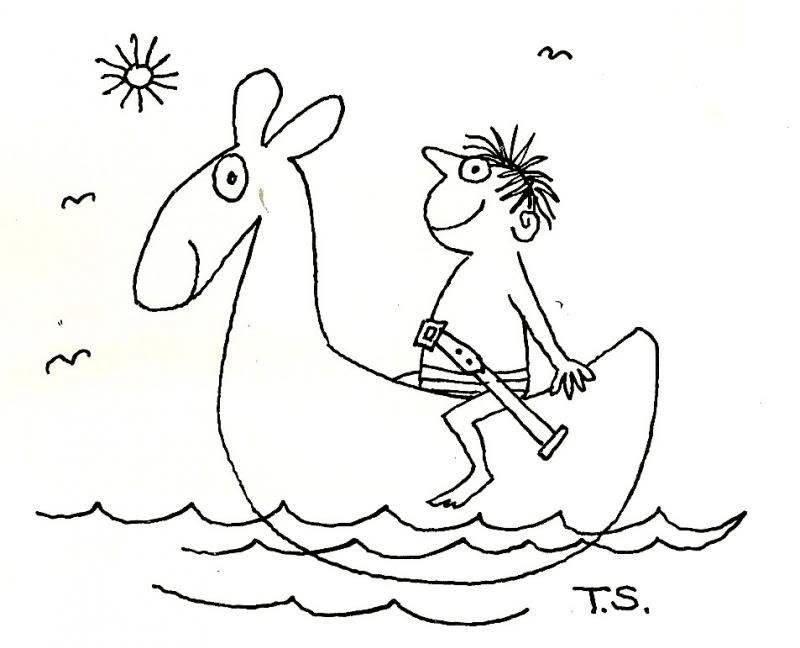 John Glashan
. Again per the introduction: Glashan, with his character who has learned to detest his companion's sensitive face, tells us a great truth that I haven't seen mentioned before—that we can learn to detest anything: that great beauty, art, brains, or any of the admirable traits of humanity can become a large-size pain in the neck if they are accompanied by other characteristics that annoy us.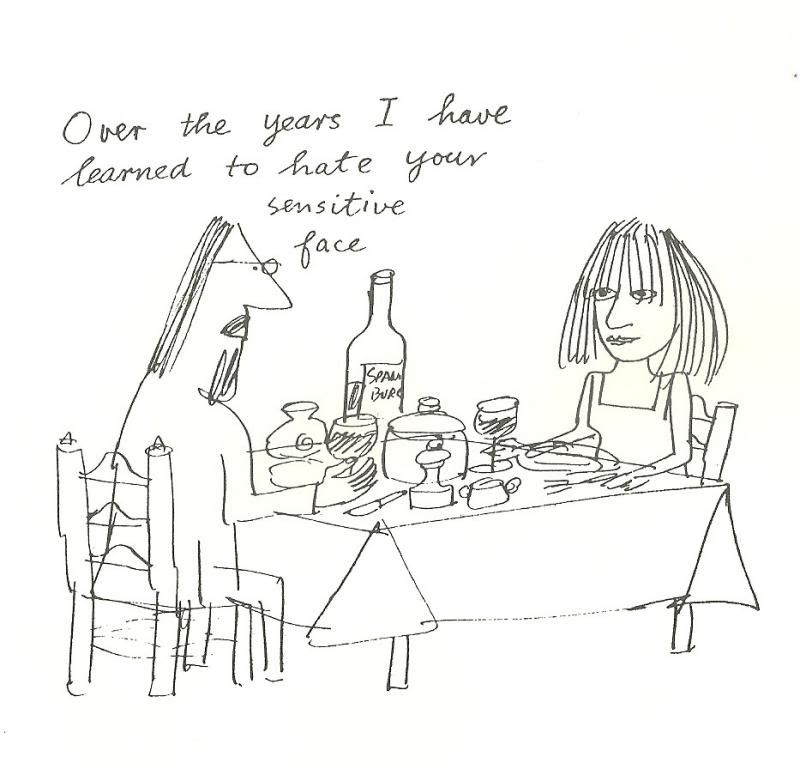 Yet another
New Yorker
cartoon from
Whitney Darrow, Jr.
Darrow's drawing of a formerly fine neighborhood, complete with doormen, but now completely run down, makes one think. For underneath the humor is the bold statement, "We are in bad trouble".
Doesn't look "formerly fine" to me, maybe to them. This was drawn in 1959 when Bohemia wasn't really in the mainstream.
[J. M.] Bosc
trenchantly tells us that people do not see things as they really are, but believe what they want to believe. He gives us a husband in love with an image, who does not see his wife become old.True love never notices the wrinkles.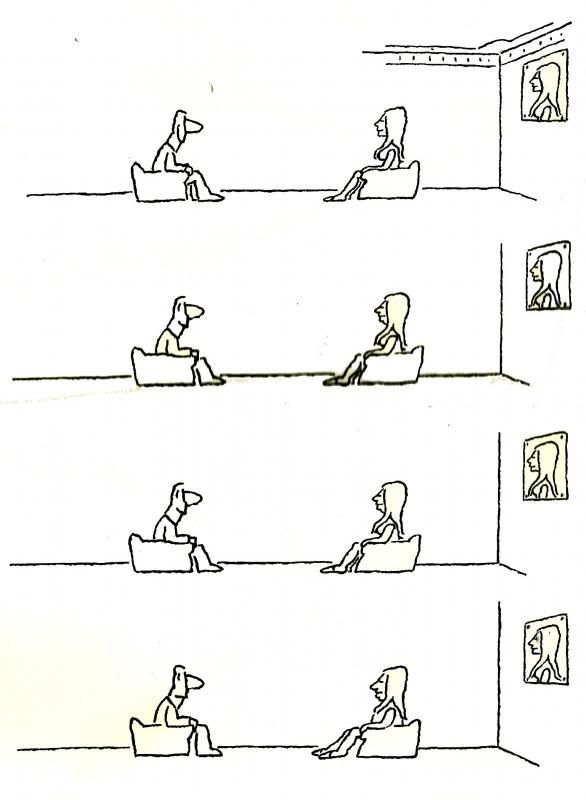 Next week: More