These are all the cartoons that were in a random issue of
True
sometime in the fifties.
I'm including the ads from this issue, too.
In addition to how there not only were there once more cartoonists and illustrations in advertising, sometimes they wouldn't have to feature the product at all, like in this ad for
Nash Motors
.
Virgil Partch
was probably their most famous cartoonist. In addition to their one-panel cartoons he did illustration for them. Years later when I worked at
Nickelodeon
magazine, they sometimes reprinted his cartoons but often had trouble dealing with his heirs, who didn't care about him.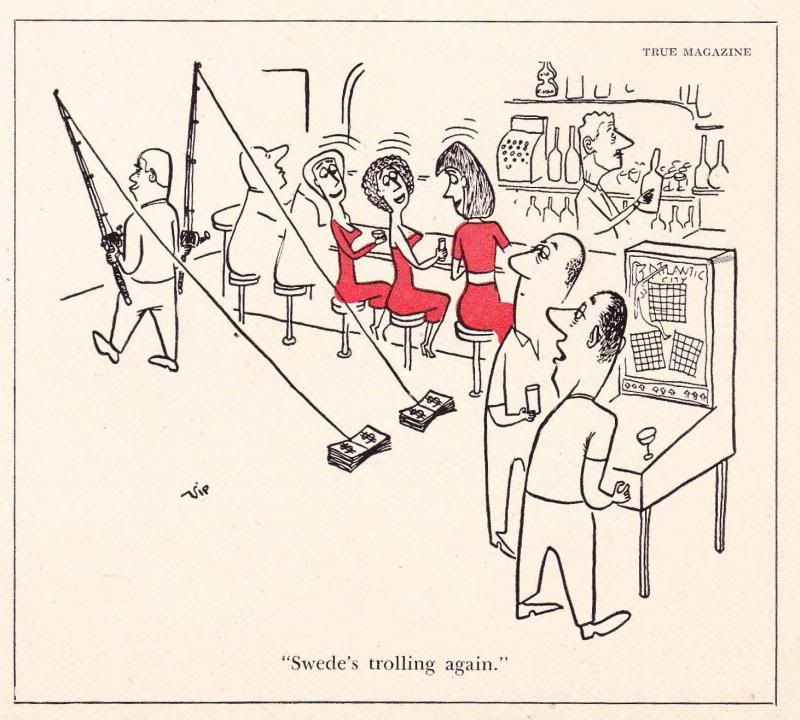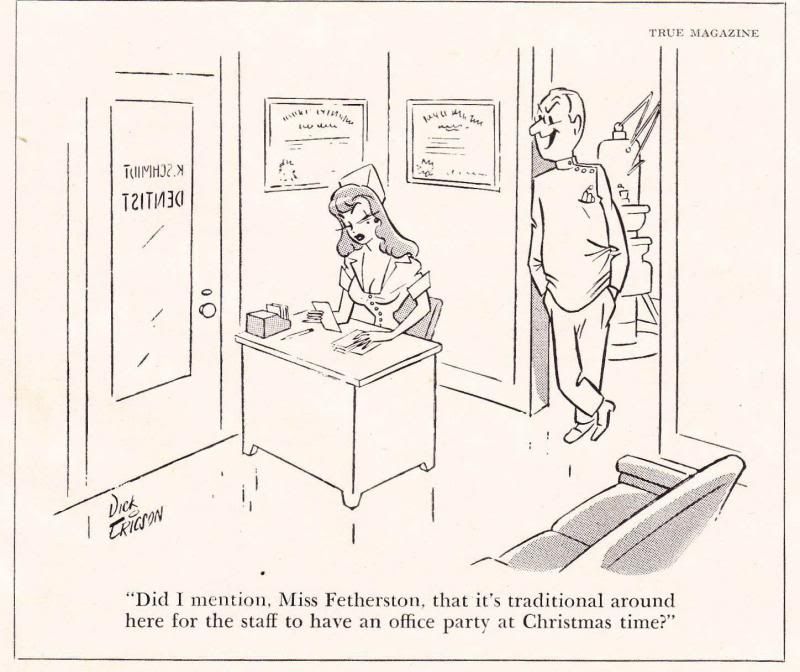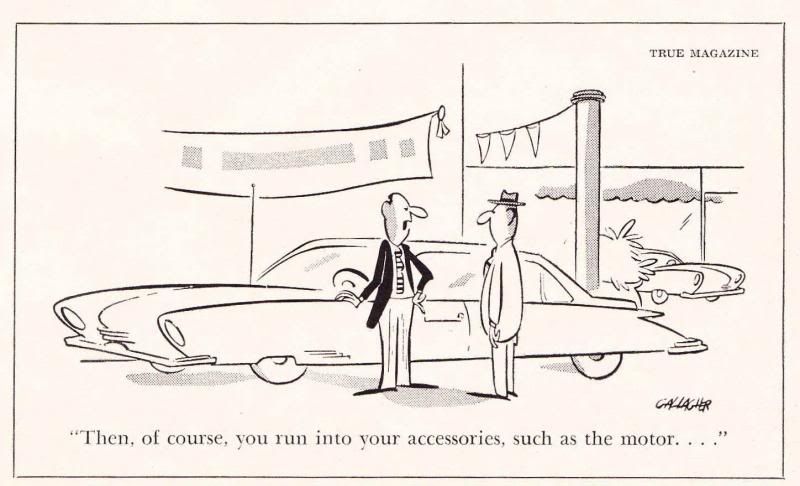 They even had him do some of the ads that were done in-house.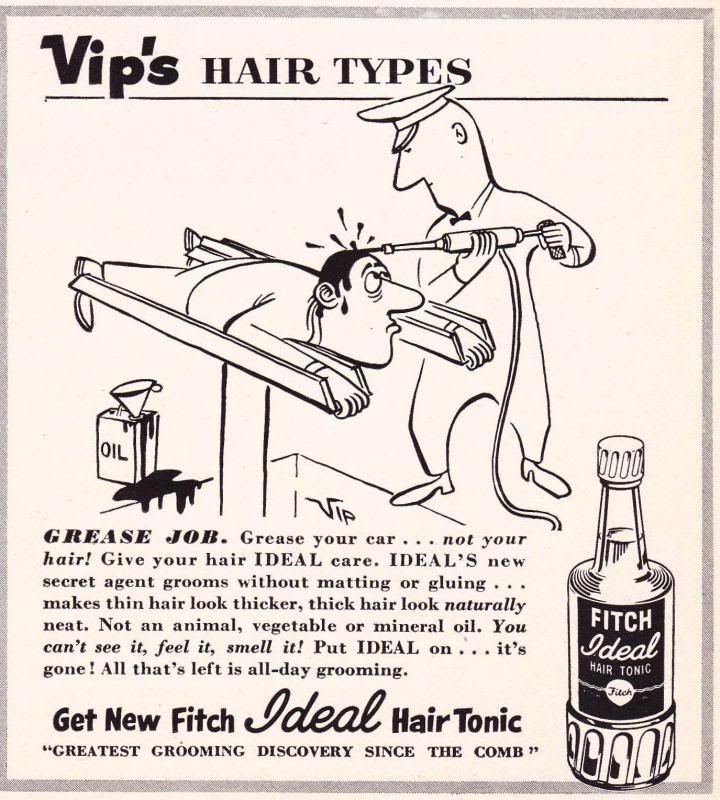 Before Raleigh cigarettes were part of a larger conglomerate, they had all sorts of tobacco accessories.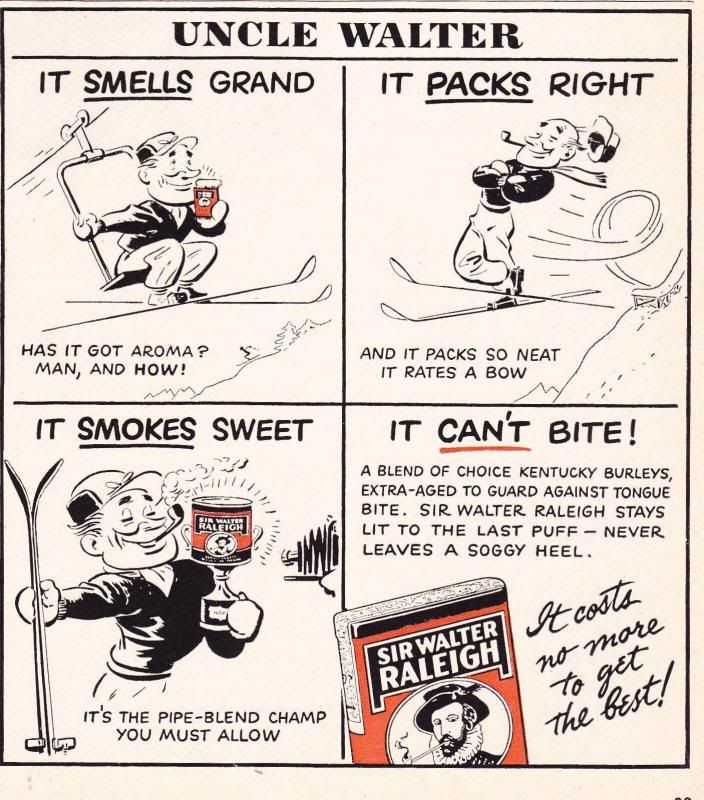 Robert Day
I believe this is Perry Barlow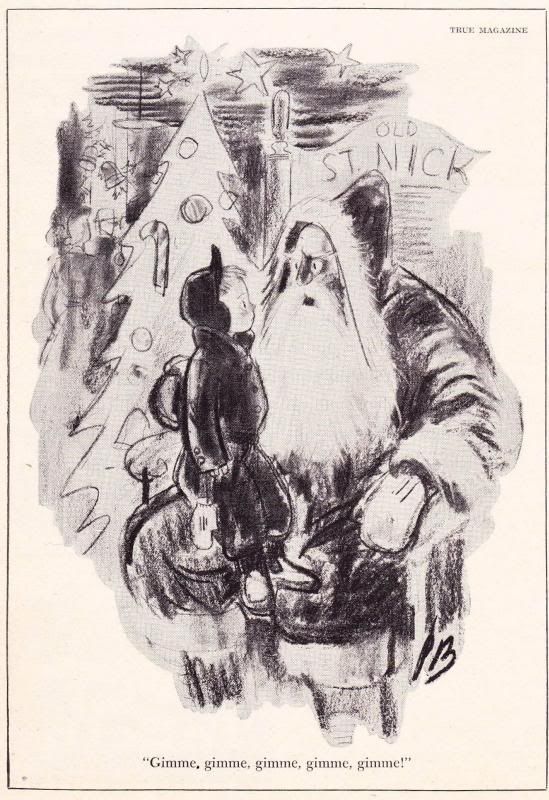 Irwin Caplan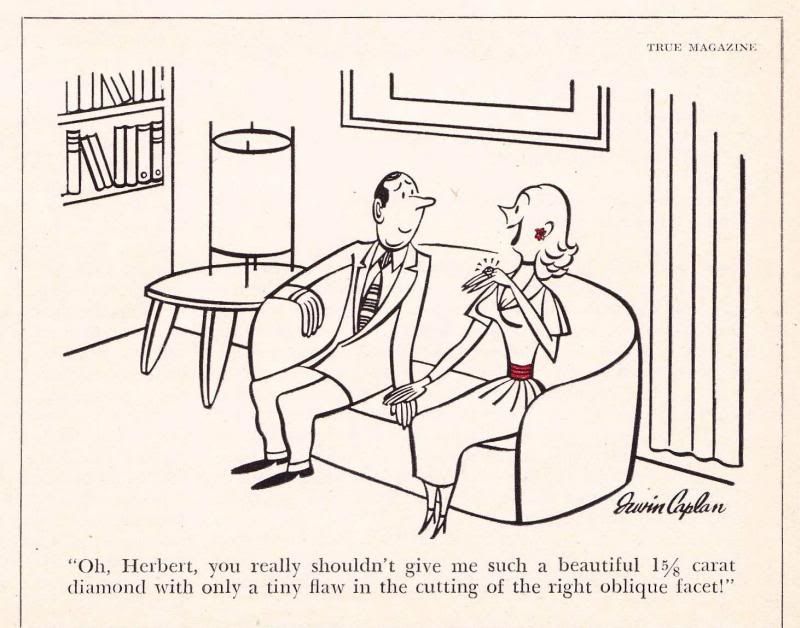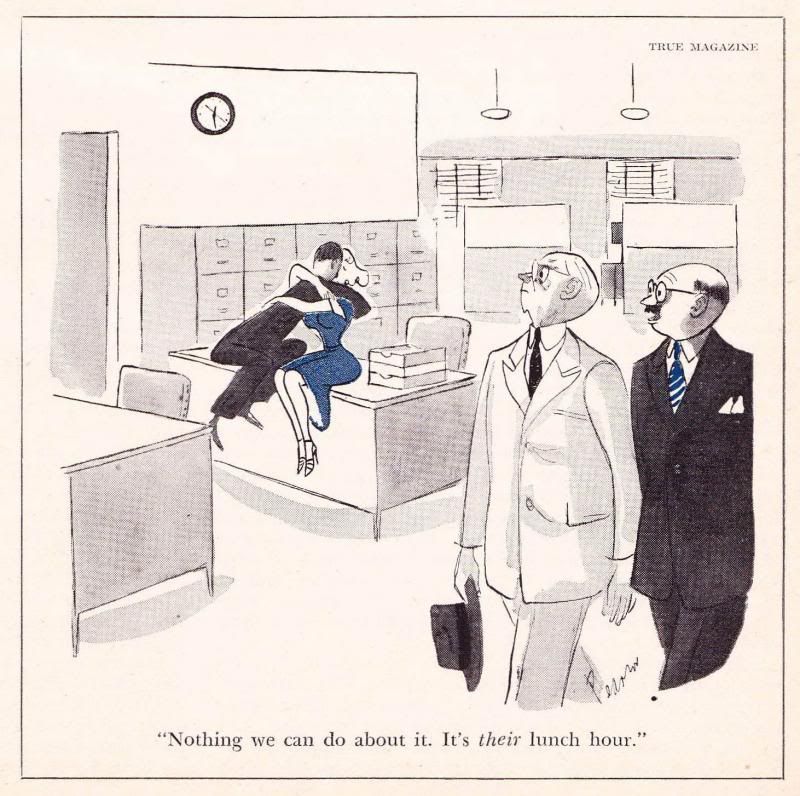 Recurring feature by
Hank Ketcham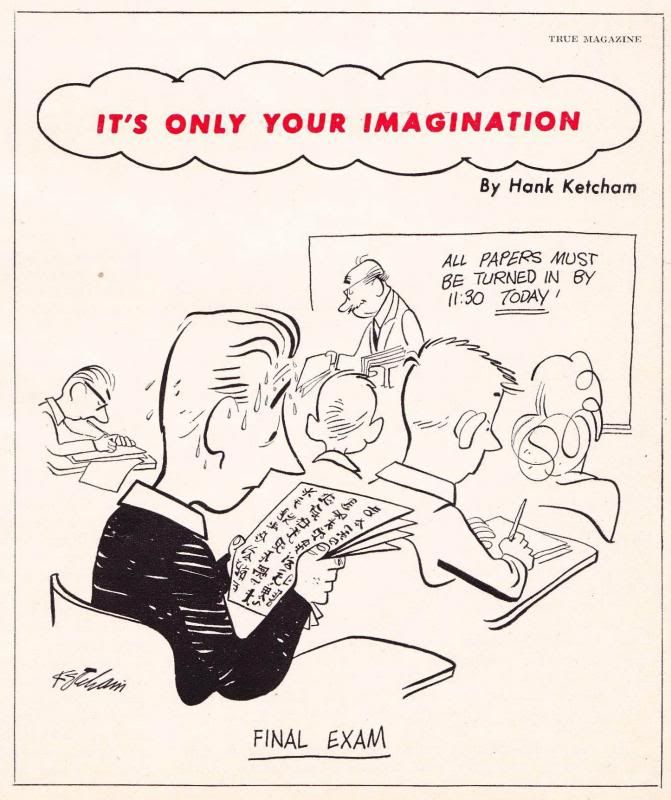 Chon Day