I've been posting these
Great Cartoons of the World
volumes and people have been liking them when I put them here every Saturday morning. Here's some more from the fourth volume in
1970
, edited by John Bailey.
As the introduction further writes:
Insight can be acquired. In fact, you most certainly add your own insight by looking at the cartoons in this book. The same effect may be had by reading a novel by
Simenon
. His insight into people becomes your insight into people. Now, when you go to Paris, you will not hurry in a narrow alley, anxious to get to the Arc de Triomphe and muttering something to your wife about the nasty little café you are passing, Instead, you will pause and observe the little café with interest. Here, according to Simenon, is where life is lived. You may even go into the little café.
Like Simenon, the cartoonist has few illusions about the human race. In a sad and melancholy frame of mind he dips his pen into India ink to show us yet another of our follies. Fortunately for us he is filled with tolerance and a love for people, so his cartoon is extremely funny. But the cartoonist does not laugh. He leaves that to us.
This one's by
Norman Thelwell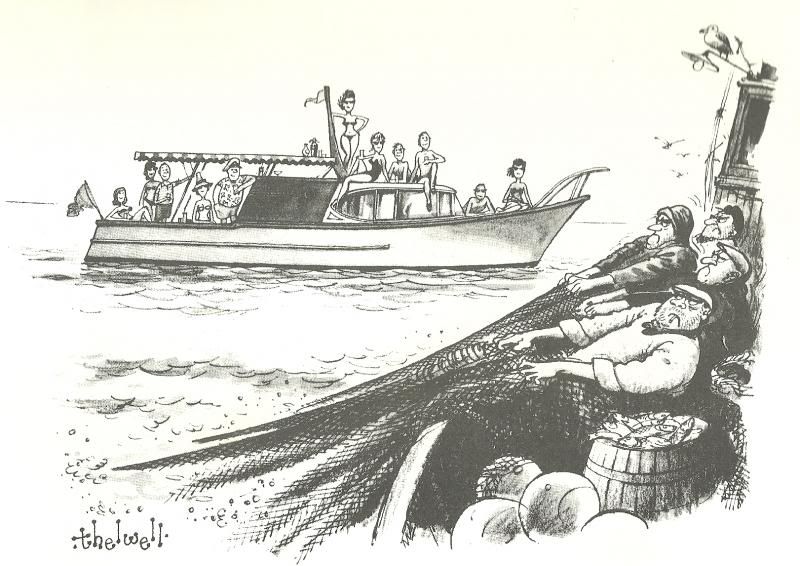 Whitney Darrow, Jr.
for the
New Yorker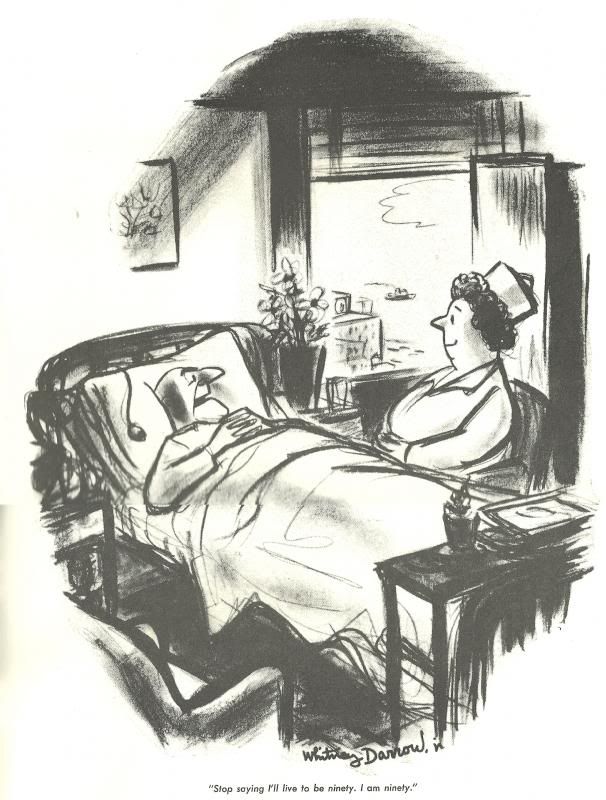 Jules Stauber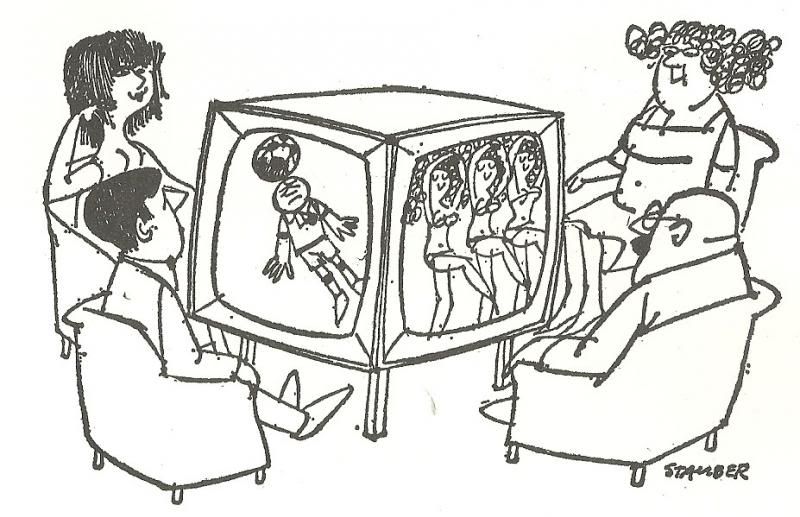 Sudhir Dar
Stan Hunt
, again for the
New Yorker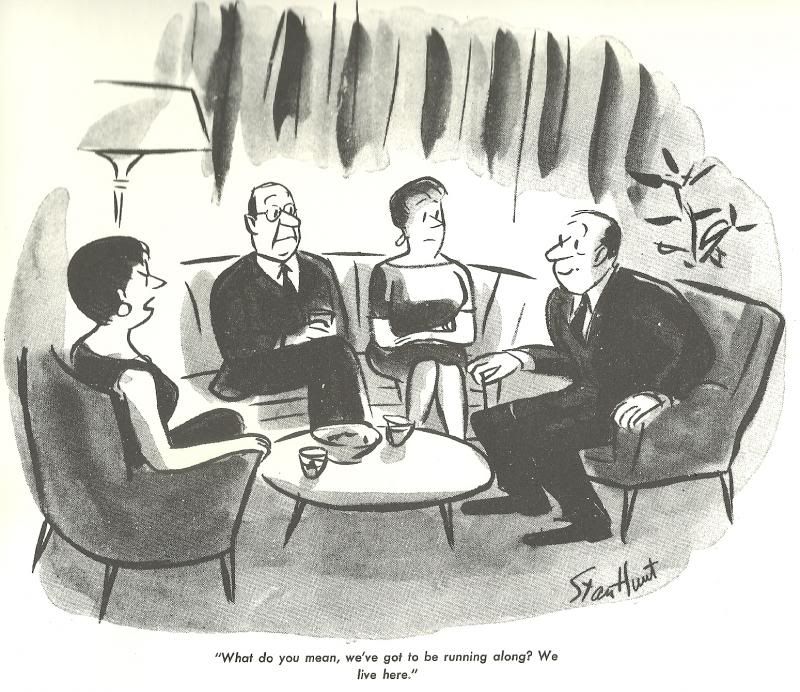 Jean-Jacques Sempé
Hans-Georg Rauch
, who is written of in the introduction...
The powerful and amazing drawings of a new young cartoonist, Rauch, present humanity in cages, showing lovers separated, as well as the separation of friends and enemies.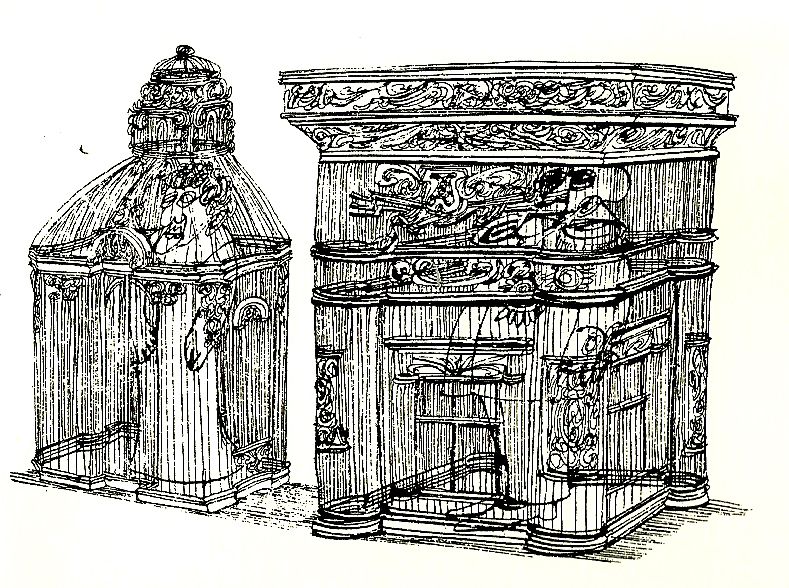 James Stevenson
in the
New Yorker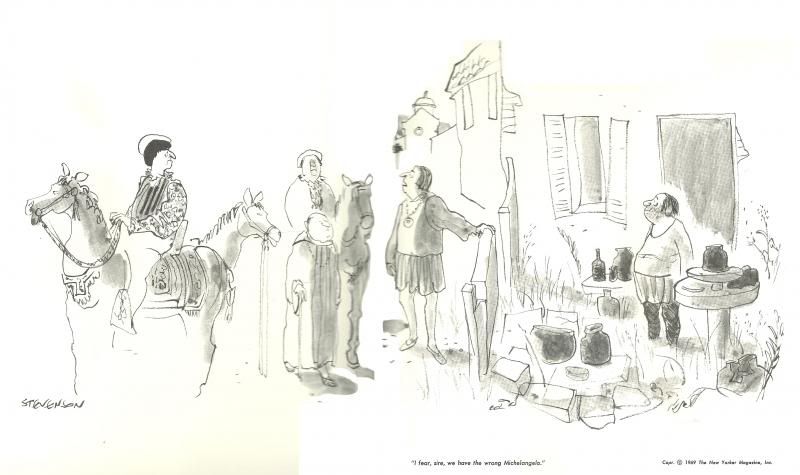 Guillermo Mordillo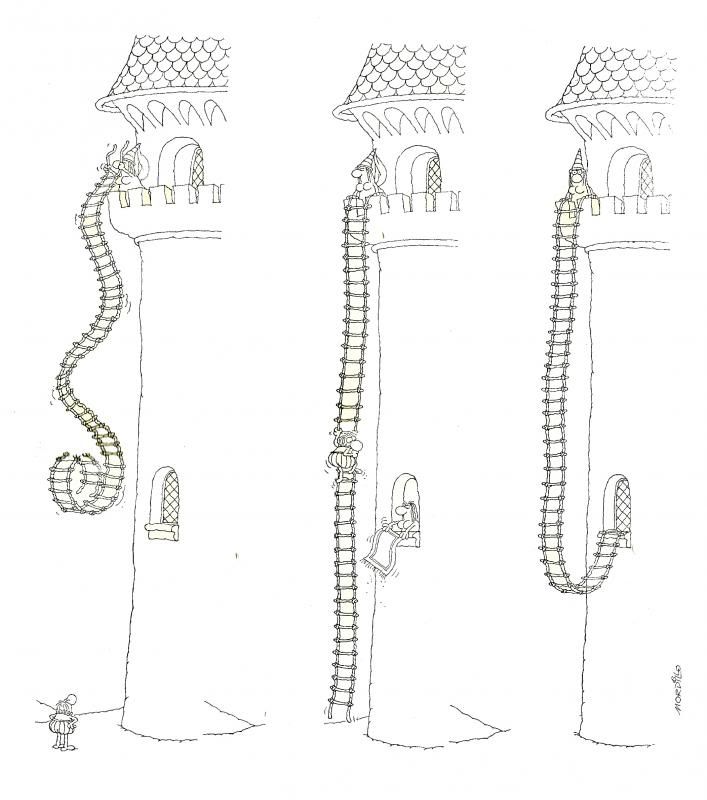 Vahan Shirvanian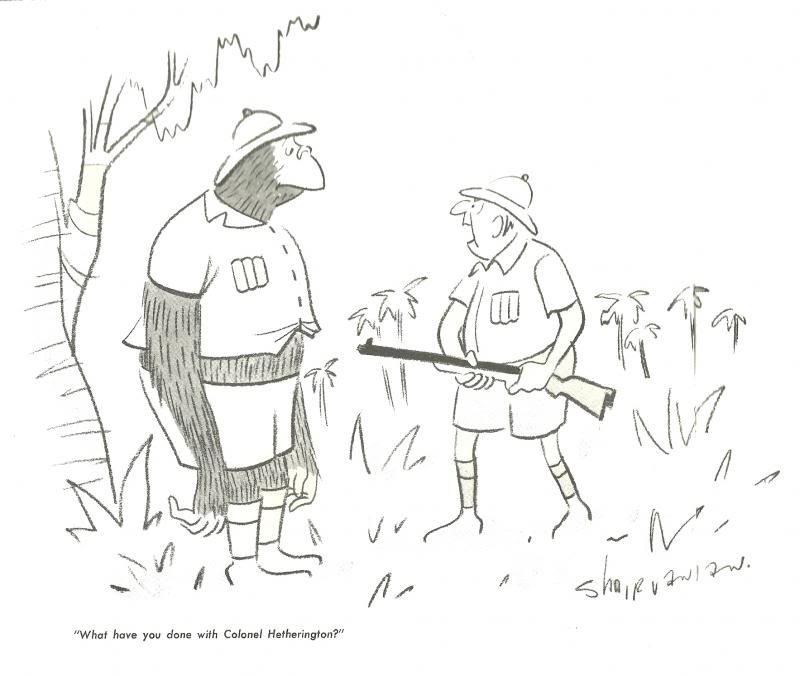 Stanislav Holý
Terrence
"Larry"
Parkes for
Punch
Charles Saxon
in
New Yorker