Here's the last of this issue of
Giant Cracked
#45 from October
1986
, featuring the magazine's best and first of features.
When I was a kid, it seems every other issue was a
Star Wars
parody of some kind. They were always doing parodies of that and
Happy Days, Jaws, Laverne and Shirley
, or a combination of them.
This was their first parody. There's an editorial at the beginning annotating all the articles. It said:
The one film representative of the 1970's was the box office giant STAR WARS. Here's CRACKED's parody from #146, November 1977. It was written by resident satirist
JOE CATALANO
and drawn by (surprise!)
JOHN SEVERIN
.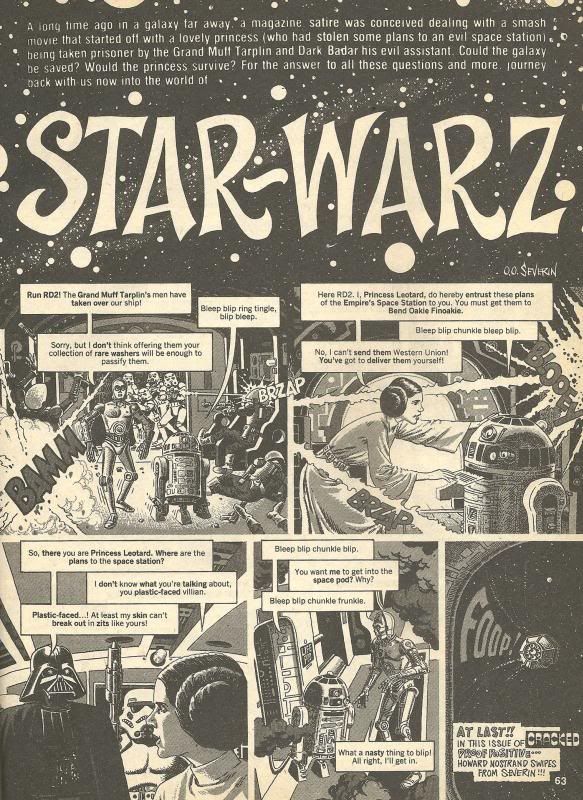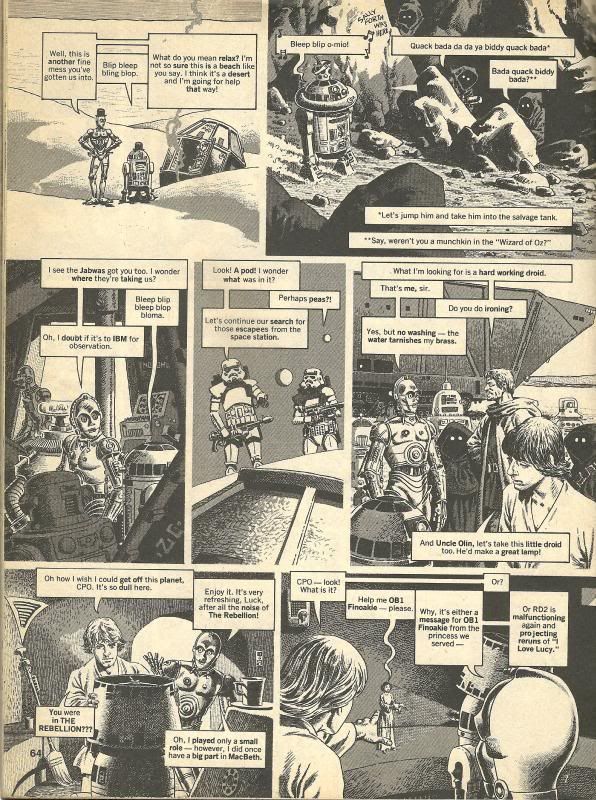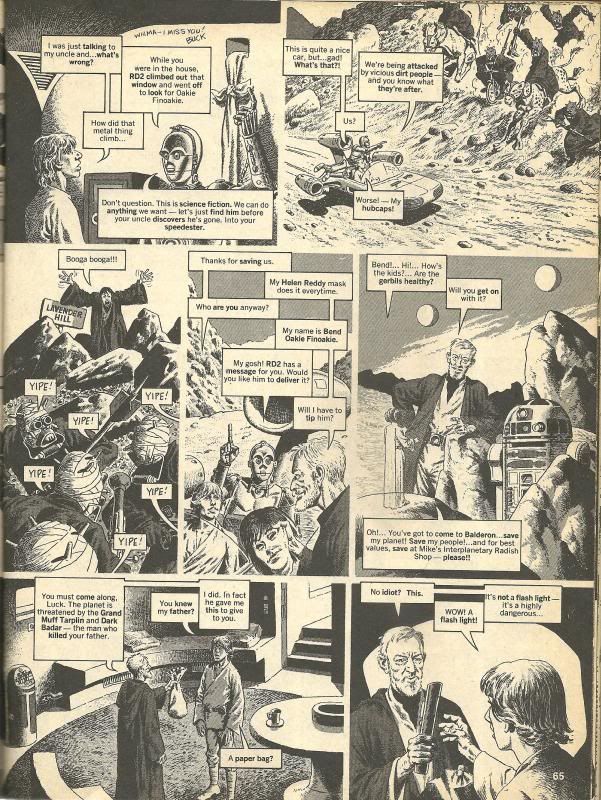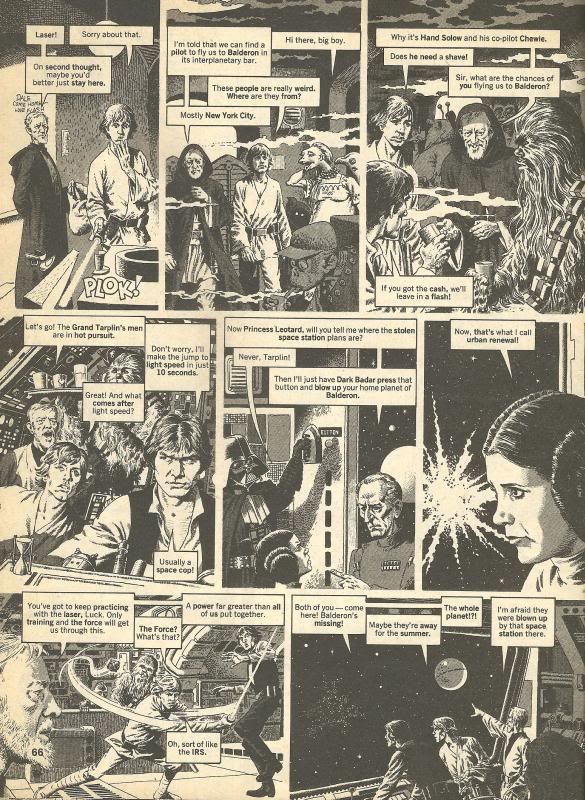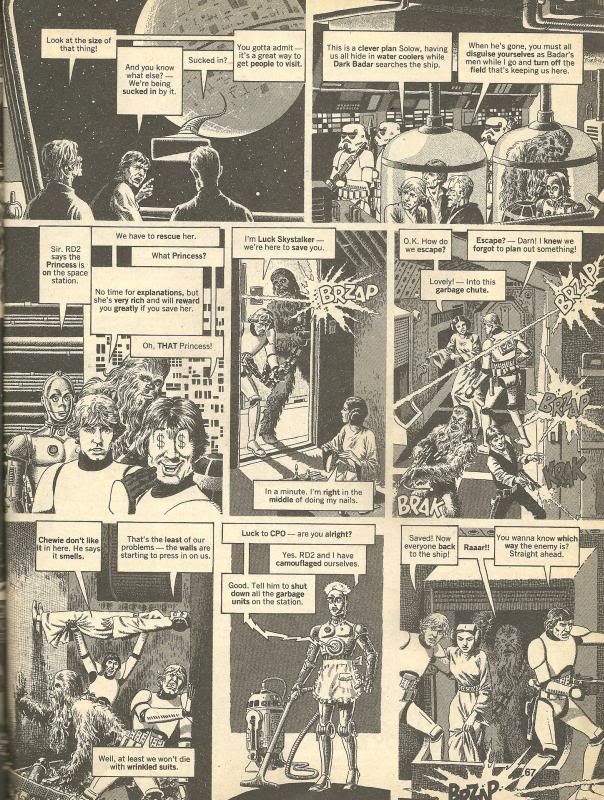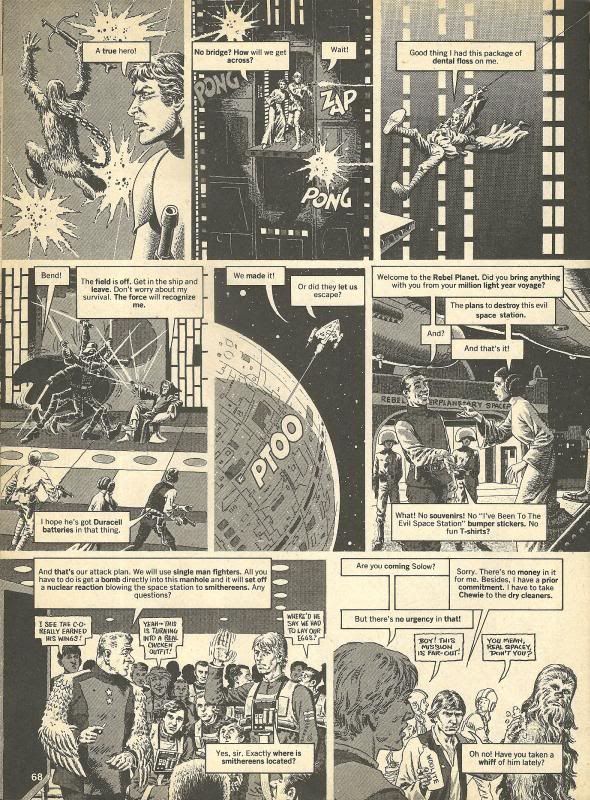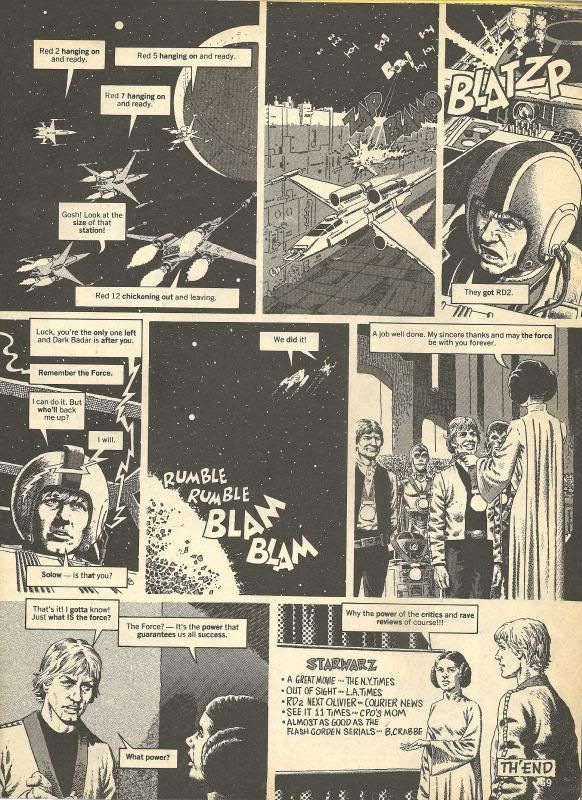 They usually had photo captions in every issue and eventually They gave it the title
The Cracked Lens
for each issue.
I spoke to Randy Epley a few weeks ago about his writing for
Crazy
. He told me he wrote more for
Cracked
, including this and many of the
Shut-Ups
. I told him I hadn't prepared any questions about the latter only because you didn't know who did what since they almost never gave writer credits. This was a big problem when telling friends or relatives of his writing for them.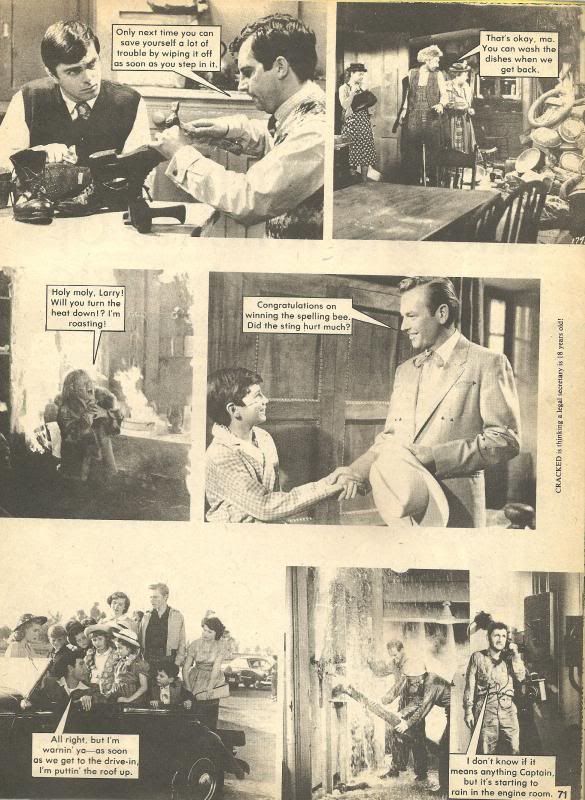 They printed a few of their covers on the inside covers. They said of this:
CRACKED #6 (December 1958) had a cover illustrated by comic great
RUSS HEATH
. Russ is now designing characters for the
G.I. JOE cartoon on TV
, but we'd like to see him do more CRACKED articles! At the time, many readers wrote in to object to the cracked eggs on the cover, saying it was too revolting. As a result, the publisher vowed never to show yolk on a cover again! This issue is also notable for artwork drawn by
BILL ELDER
and
AL JAFFEE
!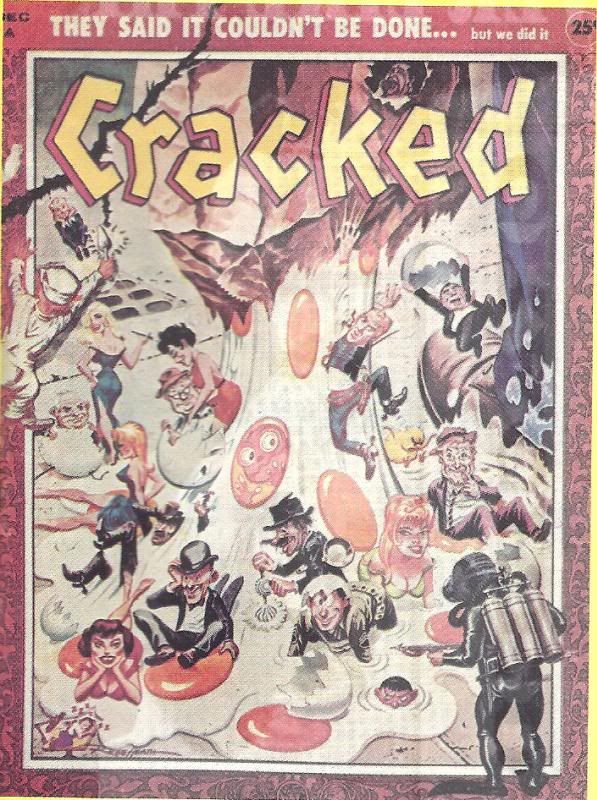 CRACKED #12 (January 1960) sported this cover by
JACK DAVIS
. Jack graduated to drawing horror and humor comics to doing covers for
magazines like TIME
and TV GUIDE as well as advertising for major advertising companies. Jack did a few covers for CRACKED and drew several articles. Over the next few issues, the character of SYLVESTER was refined by JOHN SEVERIN into the lovable little janitor we know today.