Here's what America was laughing at in the newest issue of
Crazy
from September
1979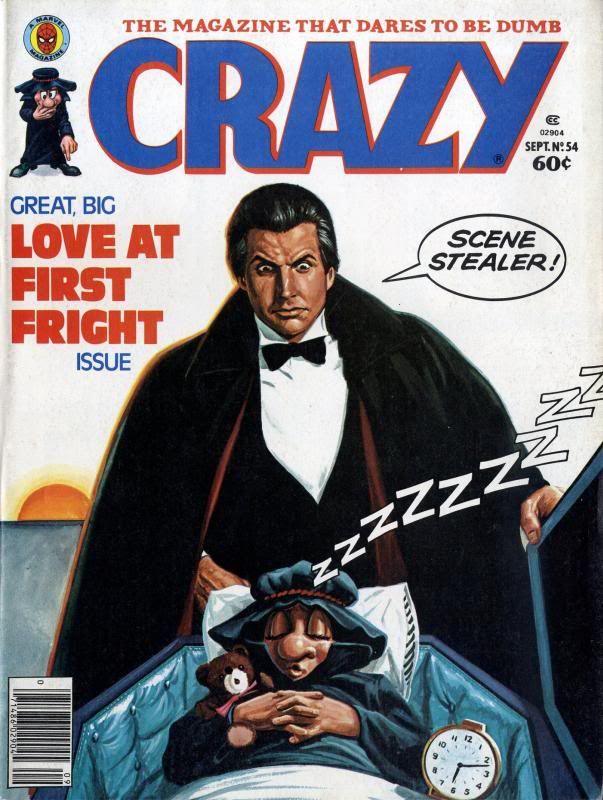 I had
Mike Weiss
's memoirs of writing for them
a couple weeks ago
.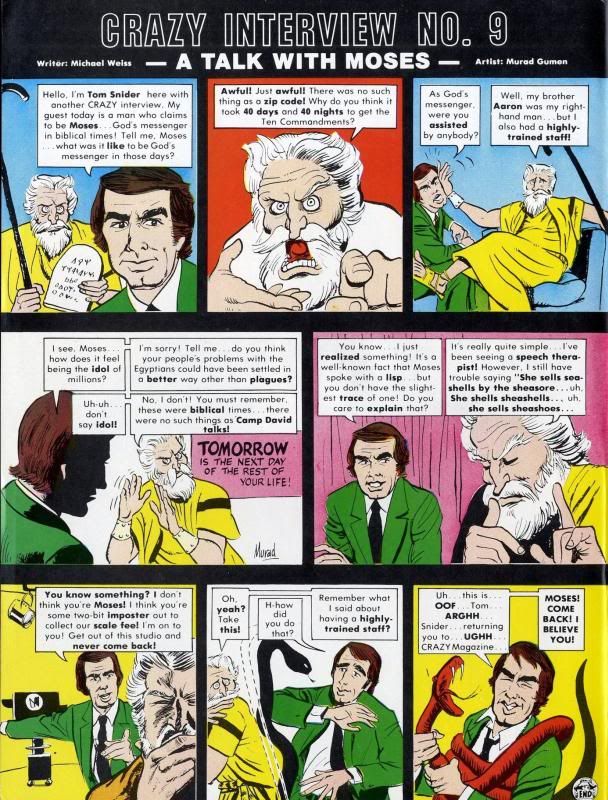 He also mentioned in an e-mail having written their parody of
Fantasy Island
which was twice as long and when published was completely different, learning the hard way that a writer's credit is often just a courtesy.
The teacher against the wall motif was the cover of an issue of
Sick
that I'll post one of these days.
Parody of the
American Express commercial
very similar to the one they did
a few years earlier
.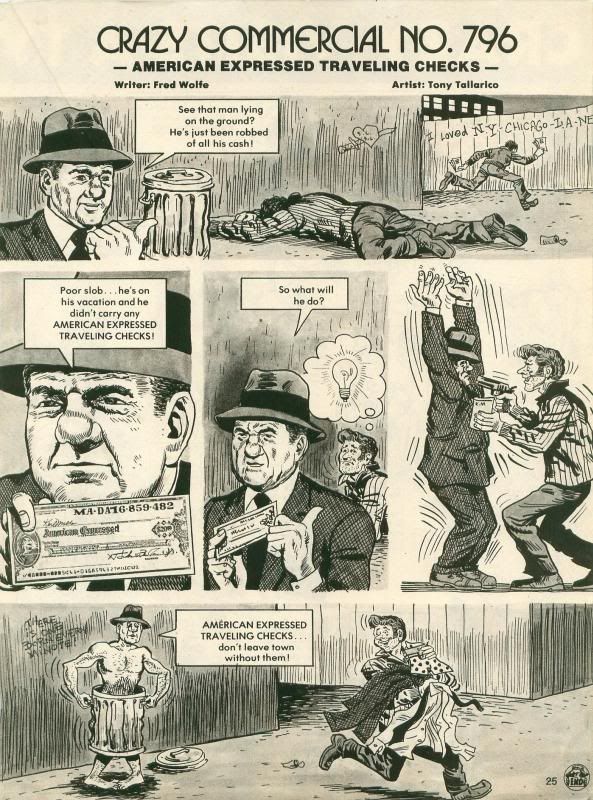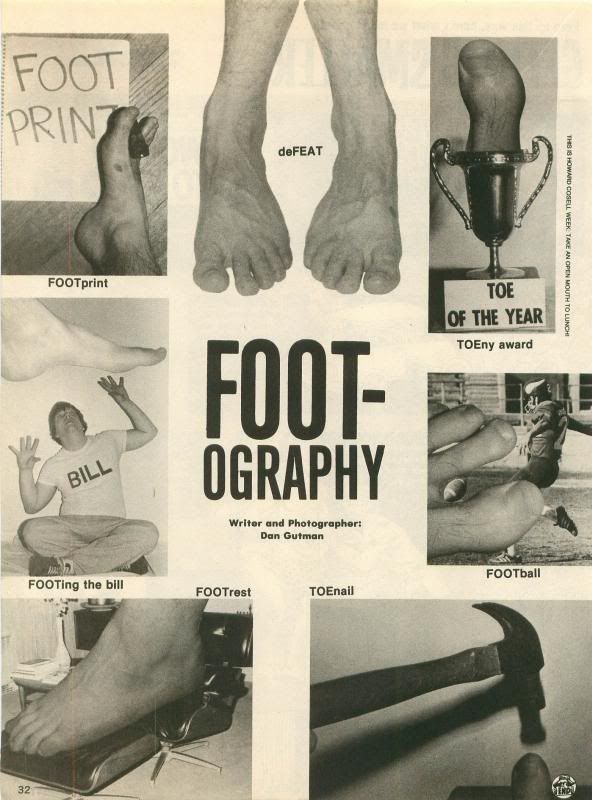 I doubt even back then grade-school kids had any idea what
Confidential Magazine
was.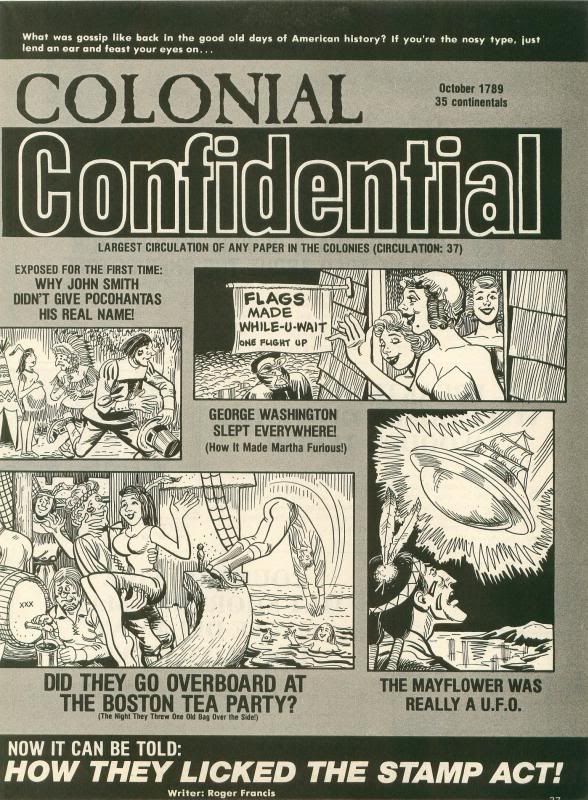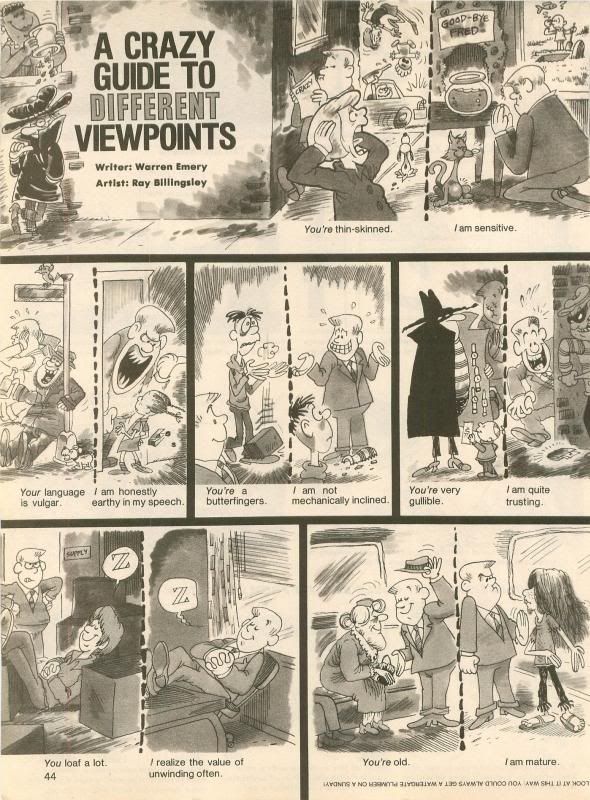 Orville Fenderlob was a caricature of a different celebrity every time they used him, and here there was an interview to justify their
Love At First Bite
cover.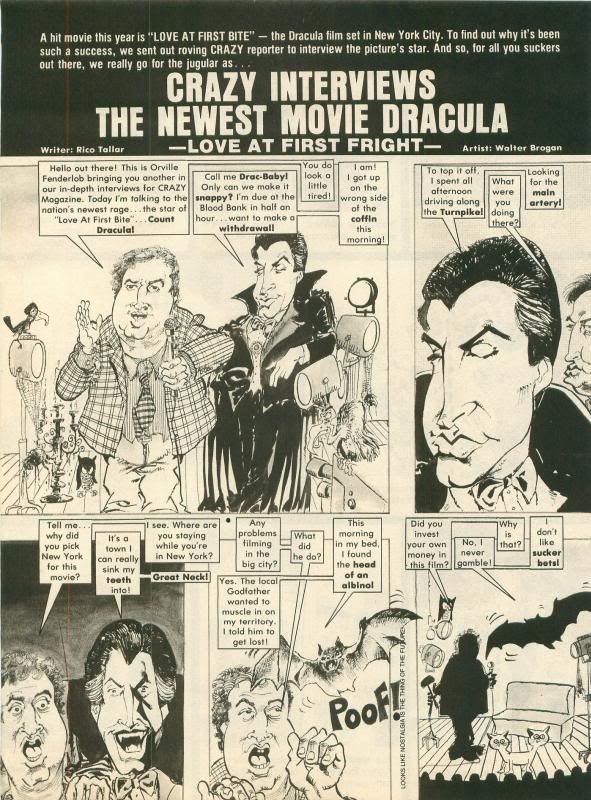 The inside back cover was a sampler than said "Humor thy Father and Mother", also recycled from an issue of
Sick