Cracked
seemed to do more re-packaging than any other humor magazines, probably so there'd always be more than one incarnation on the newsstands. In the 80's, when
Mort Todd
became editor, he took advantage of their vast inventory to have their annuals be not just random articles thrown together.
Super Cracked
#31 was a collection of the comics parodies they'd done throughout the years.
The cover is by
Bob Fingerman
, one of the newer artists brought in. I've known him for a long time and by posting this cover, I'm violating my unwritten policy of not posting cartoons by people only a few years older and still very much active, but it is the cover for the articles to come.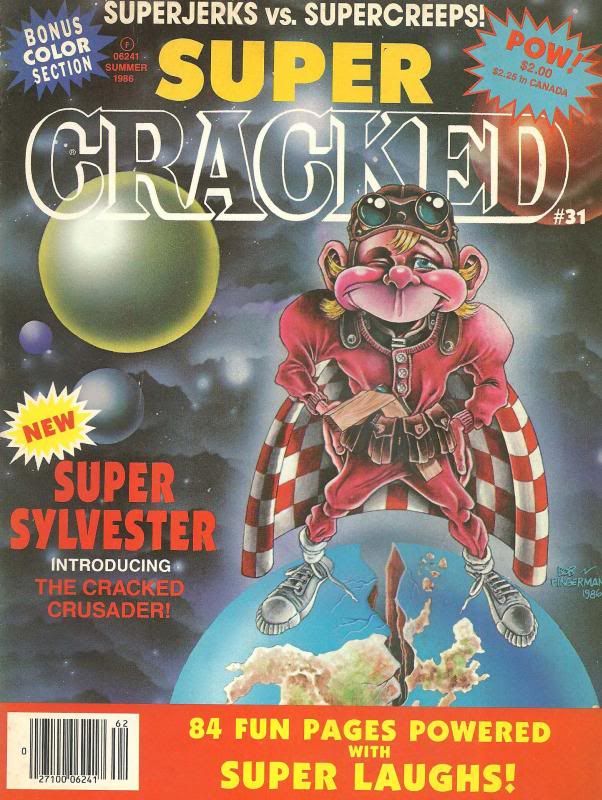 This spread by
John Severin
reference the first foray of comics culture into mainstream media, using the catchphrase "camp" inspired by the
Batman TV show
.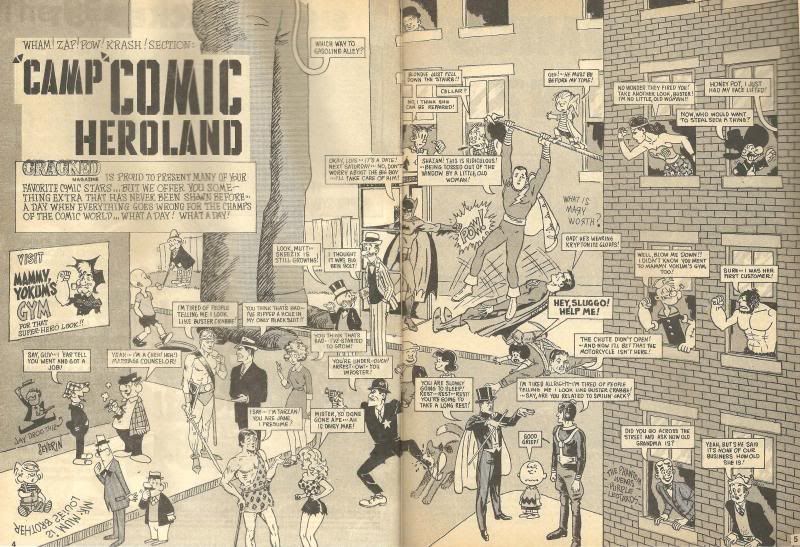 Drawn by
Bill Elder
in one of his few solo pieces.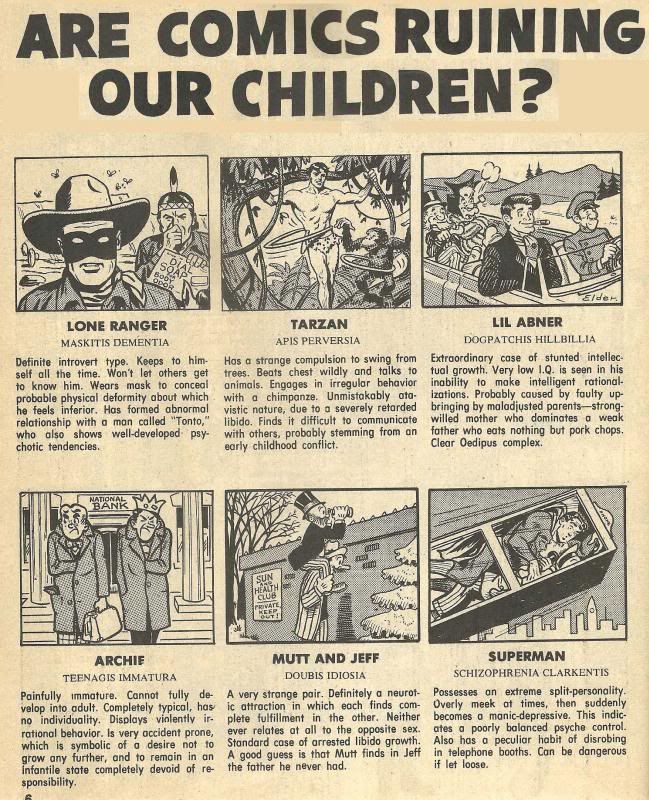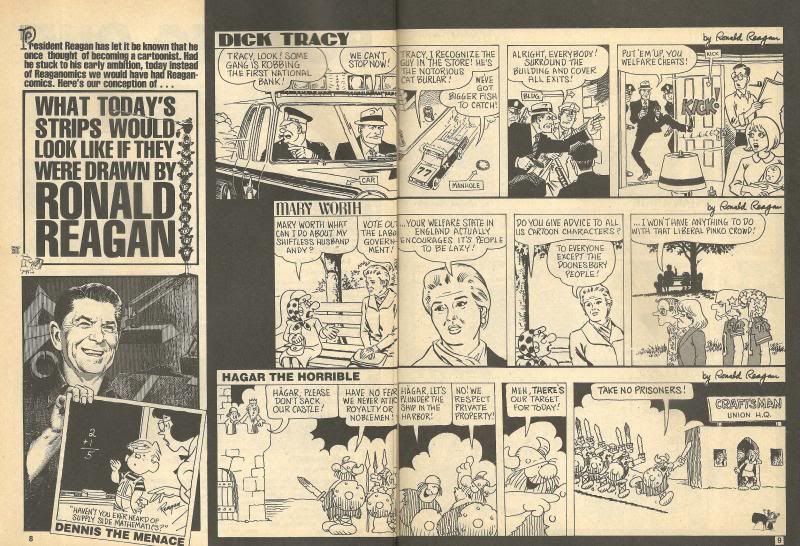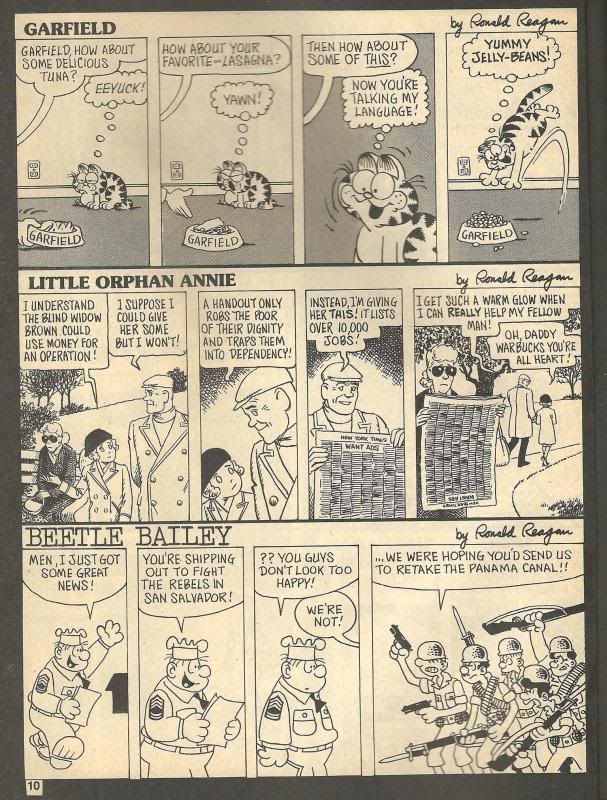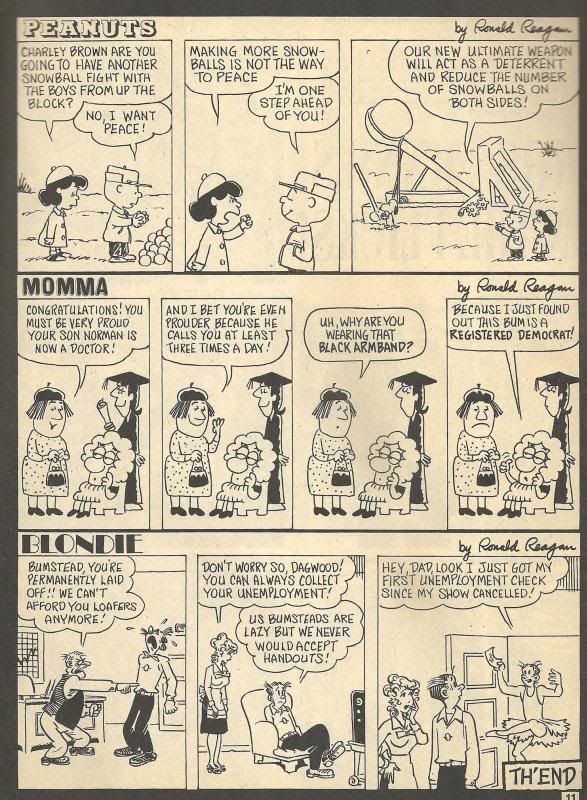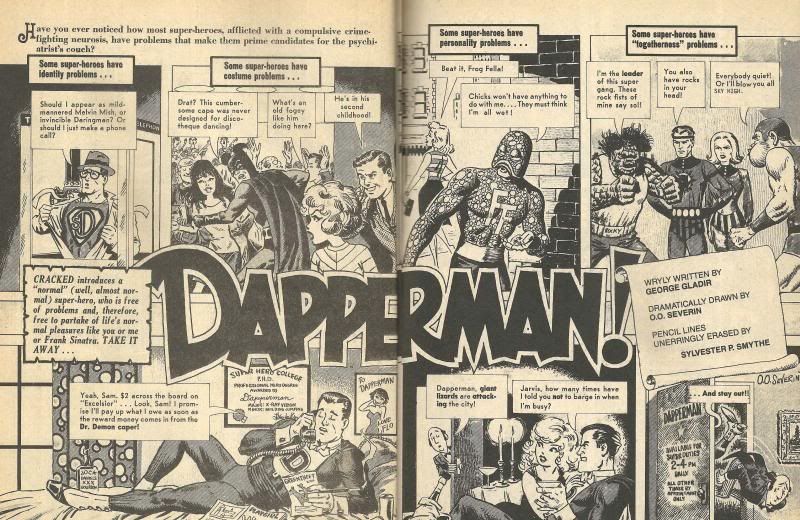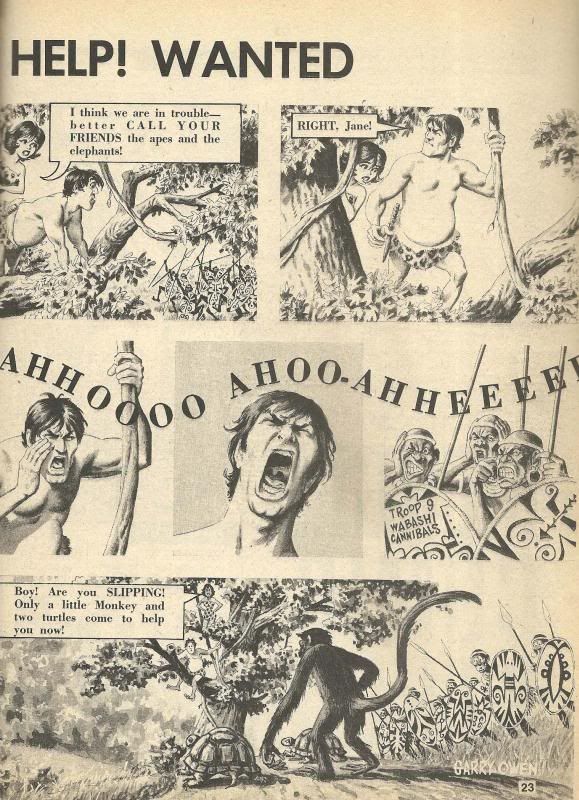 Bill Ward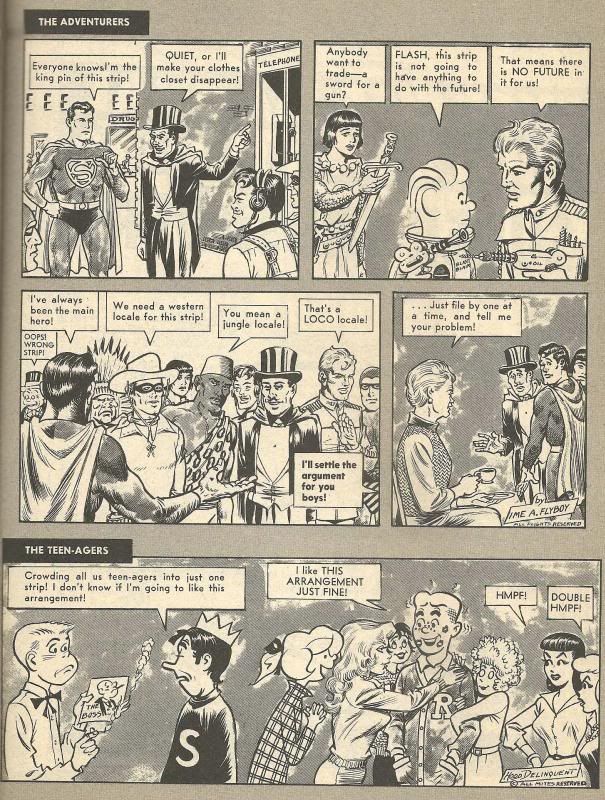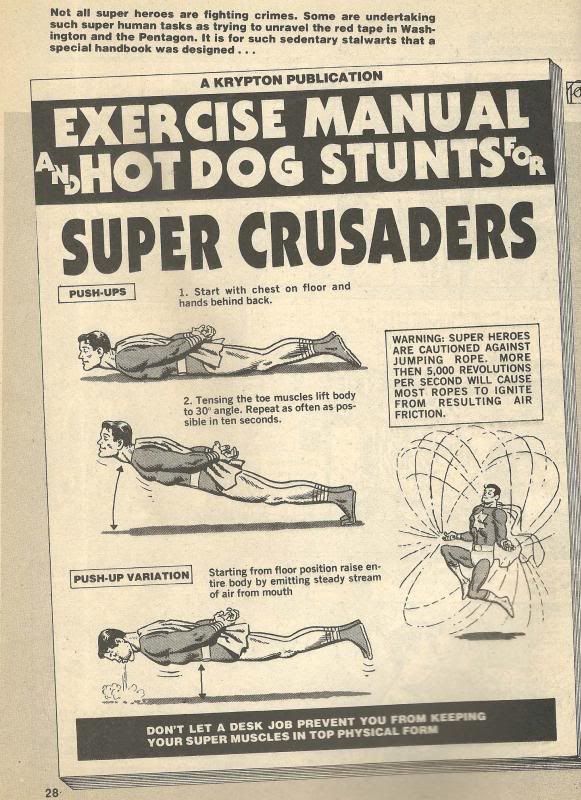 By longtime Superman artist
Kurt Schaffenberger
.