Just when you thought it was safe to look at my blog again..oh, wait. They used that joke. Anyway, here's the October
1978
of
Crazy
with another cover by
Marvel
house cover artist
Bob Larkin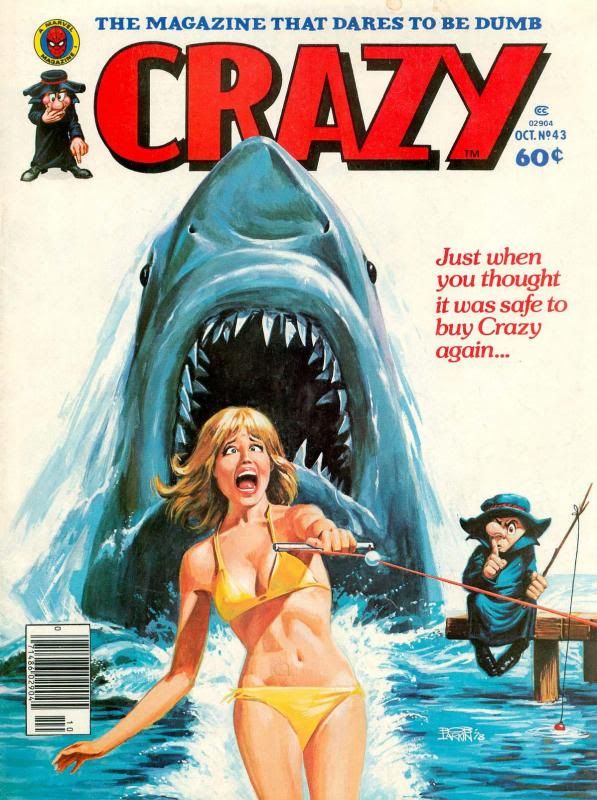 Parody of
Jaws 2
illustrated by
Kent Gamble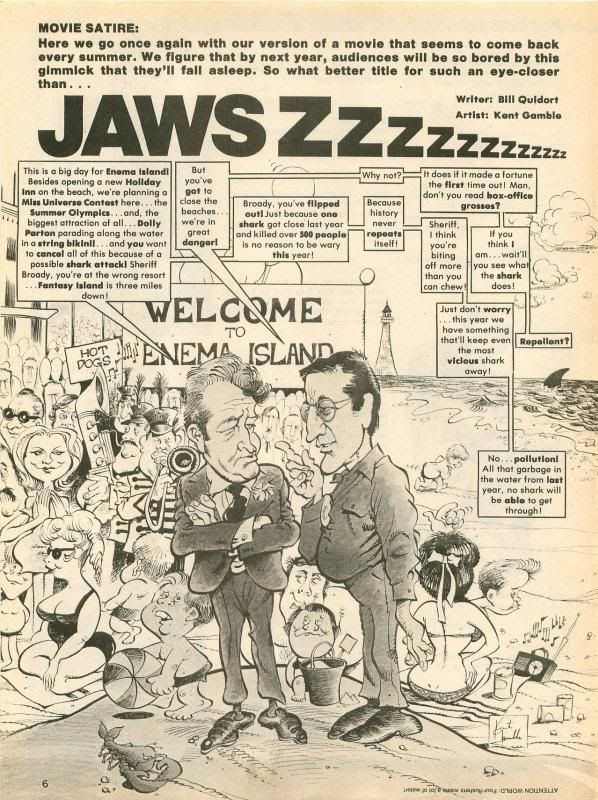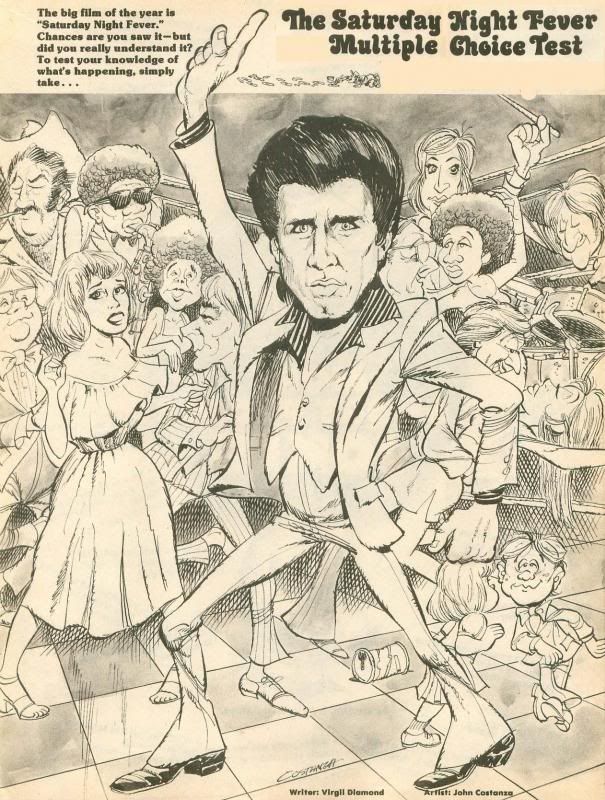 Murad Gumen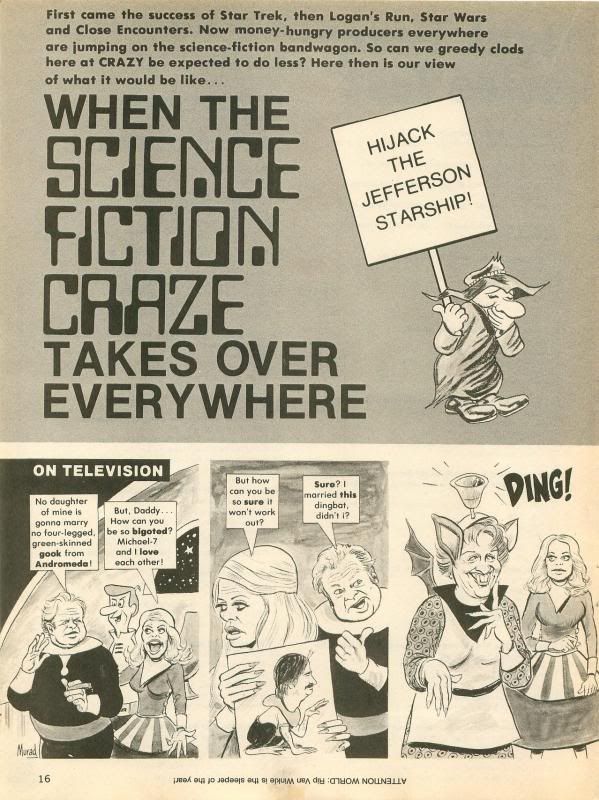 Vic Martin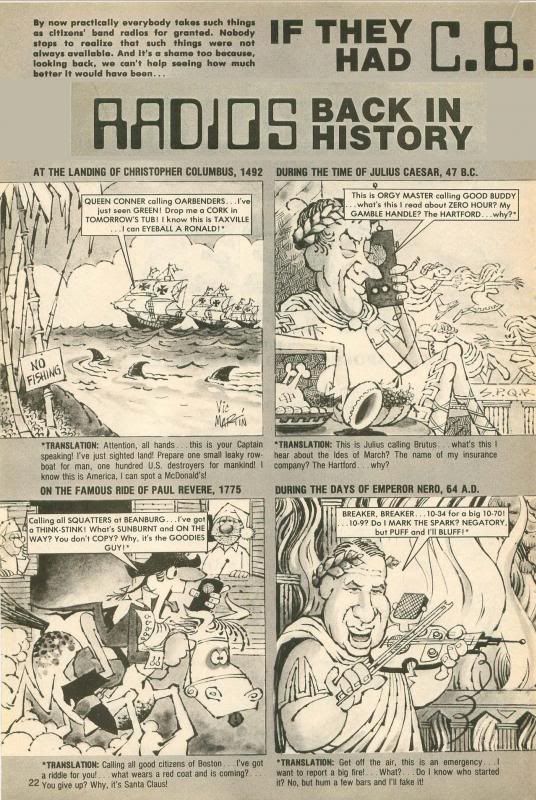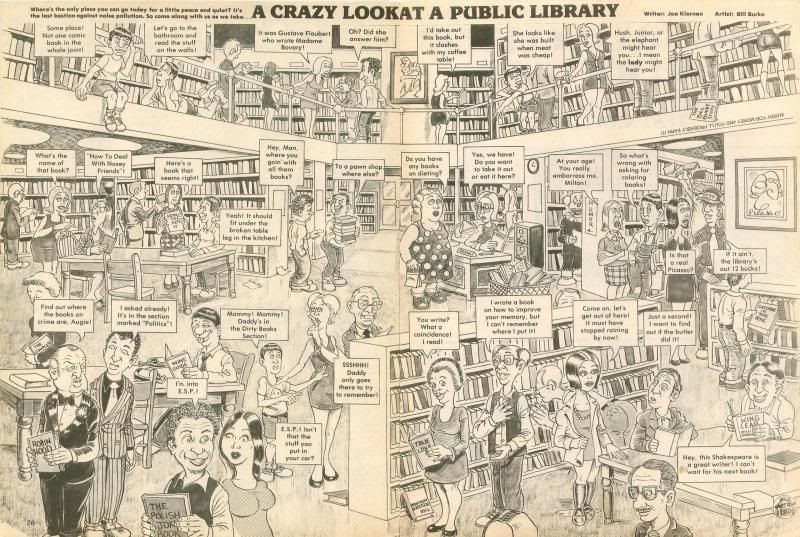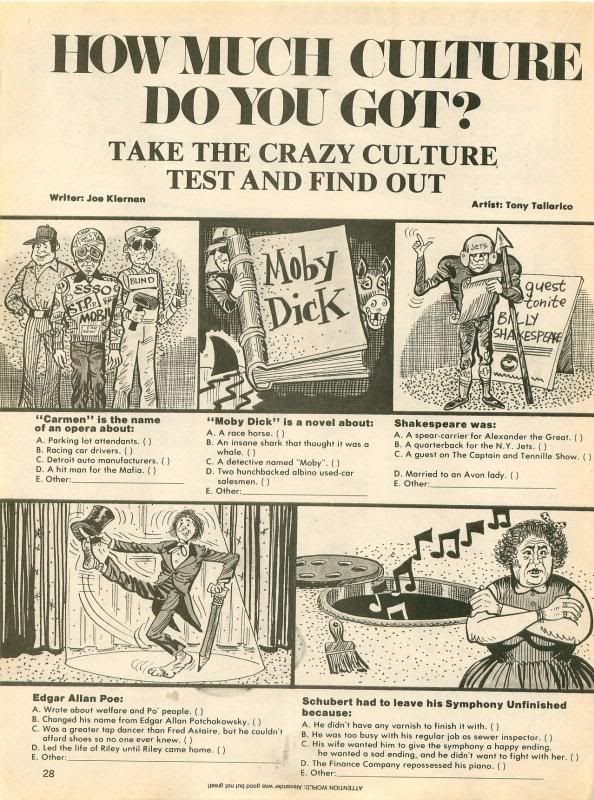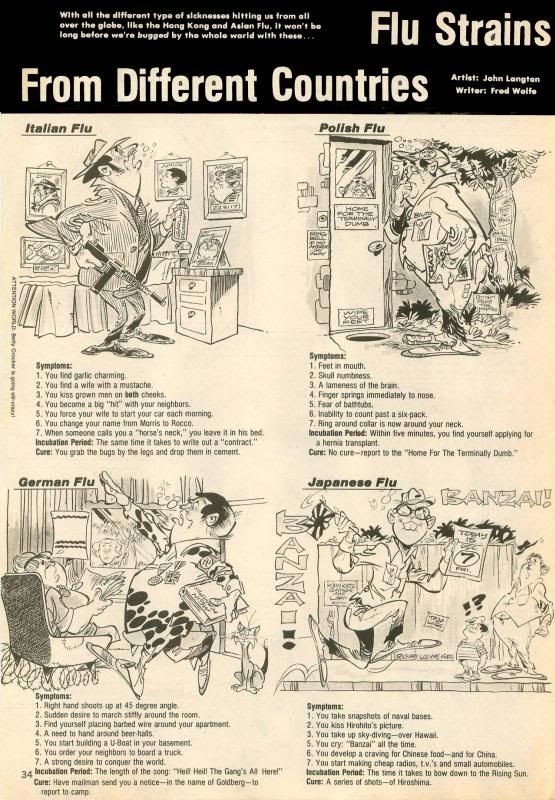 The first panel by
Gary Brodsky
is swiped directly from a
Jack Davis
article in
Mad
.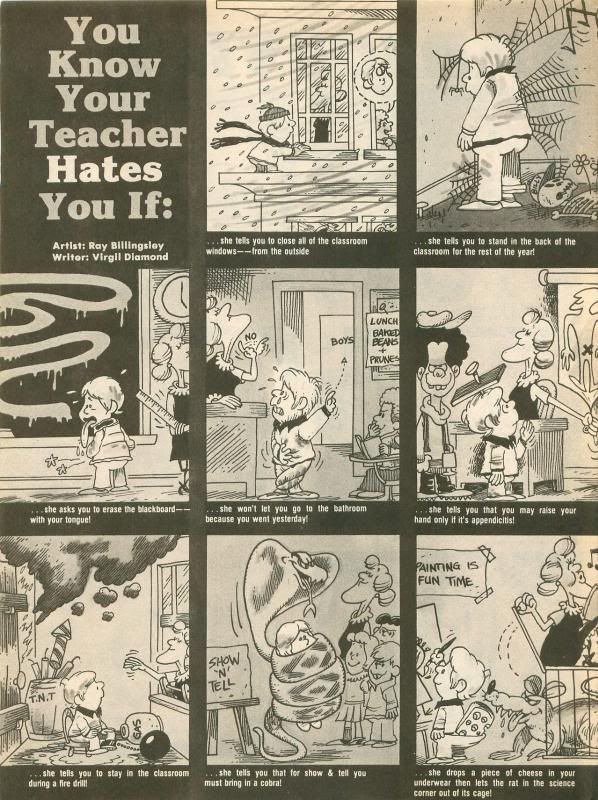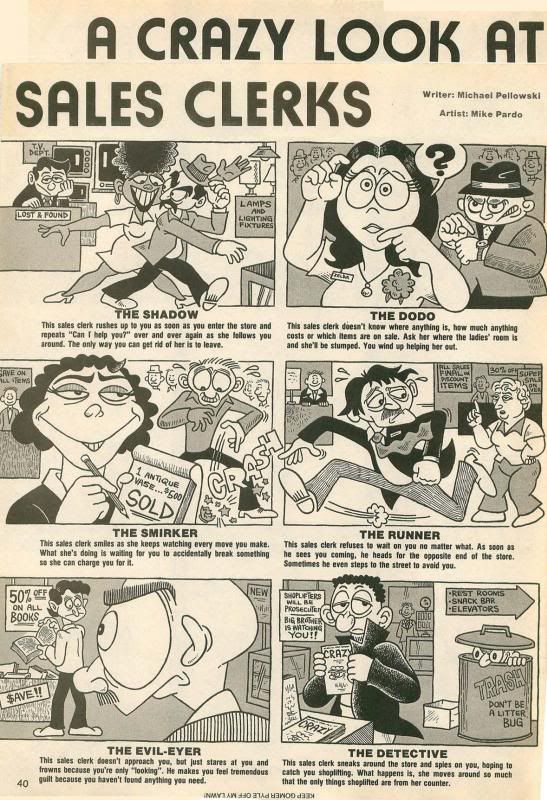 Speaking of swipes, I've been told
Walter Brogan
stole an entire page from
Mort Drucker
for this
F.I.S.T.
parody but I haven't been able to find it.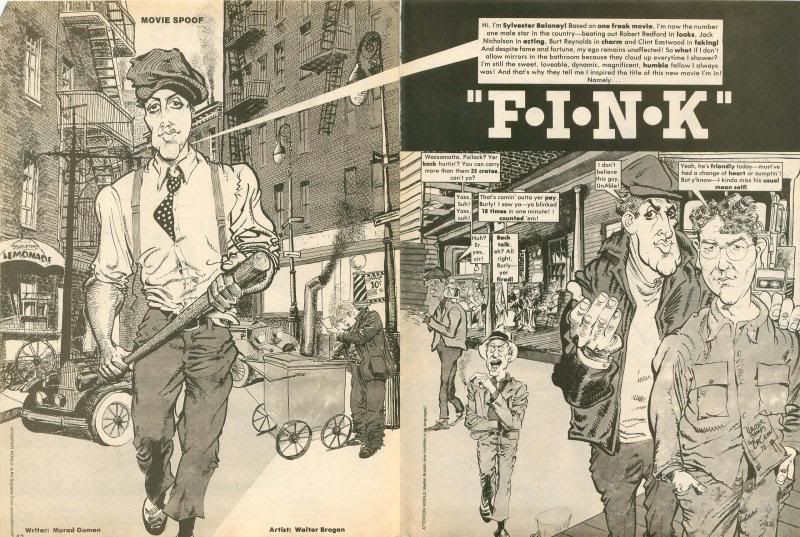 The inside back and back cover were written by
Mike Weiss
, whom I've met a few times. He's only a few years older than me and wrote for them while he was still in high school. Perhaps we'll hear about that experience from him in the next few weeks.