Sick
has always been a curiosity to me, because it's one of those forgotten pieces of pop culture ephemera. Unlike other humor magazines, you almost never find issues through a used or back-issue bookseller even though they once had a circulation of 400,000 copies. It's always had the same page-count and black and white nees wsprint like the most popular magazine of its kind,
Mad
, but its format has constantly changed from coverage of current events like
The Daily Show
to outright copying of
Mad
.
In their final days, they were published by
Charlton Comics
, notorious for having the lowest production values of any publisher. They had typewritten captions instead of the usual typesetting, and with their in-house printing press, only able to use halftones instead of the usual washtones. Rumor has it contributors were paid in copies of the magazine.
I'm not putting up any of the Charlton issues now, though. I do have a few issues under various guises
that I've posted before
, and will post some more in my endless show-and-tell of humor magazines I own.
Here's issue 66 from March
1969
.
Cover by
Joe Simon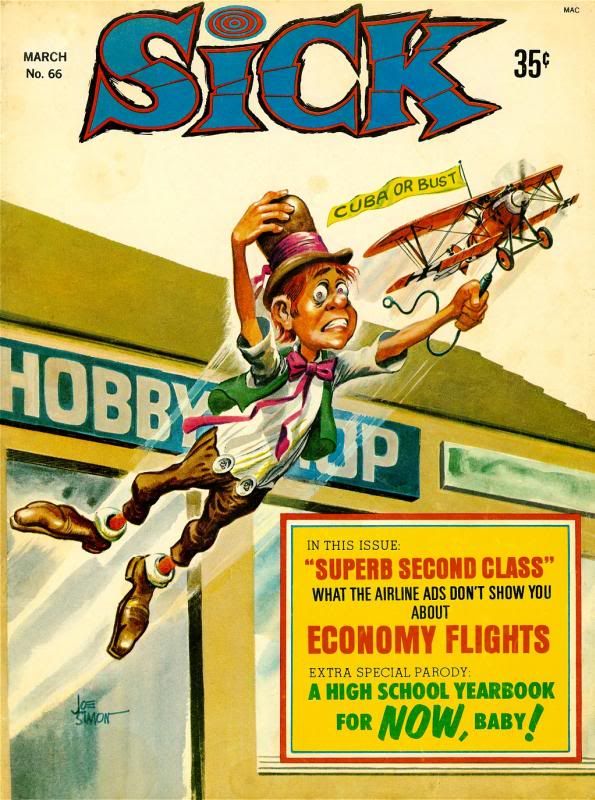 Parody of the Virginia Slims
"You've come a long way, baby!"
ad campaign, another of which
I've posted
in my survey of
Crazy
.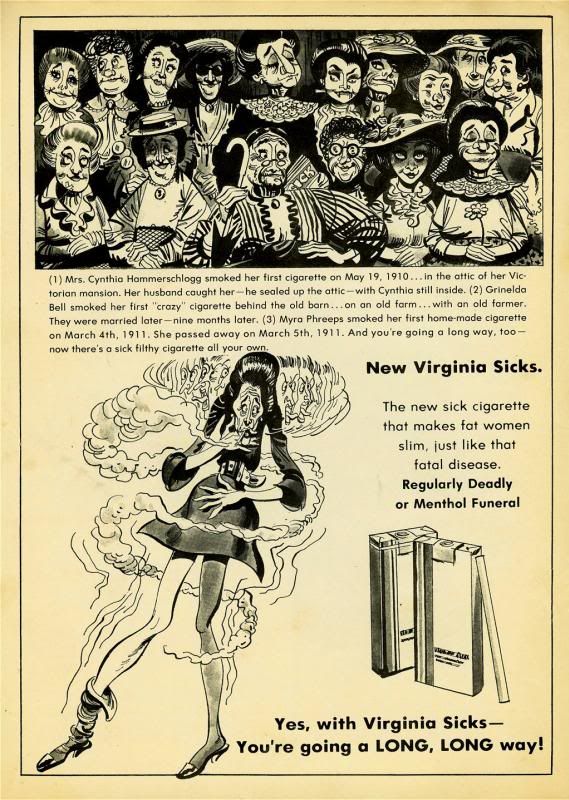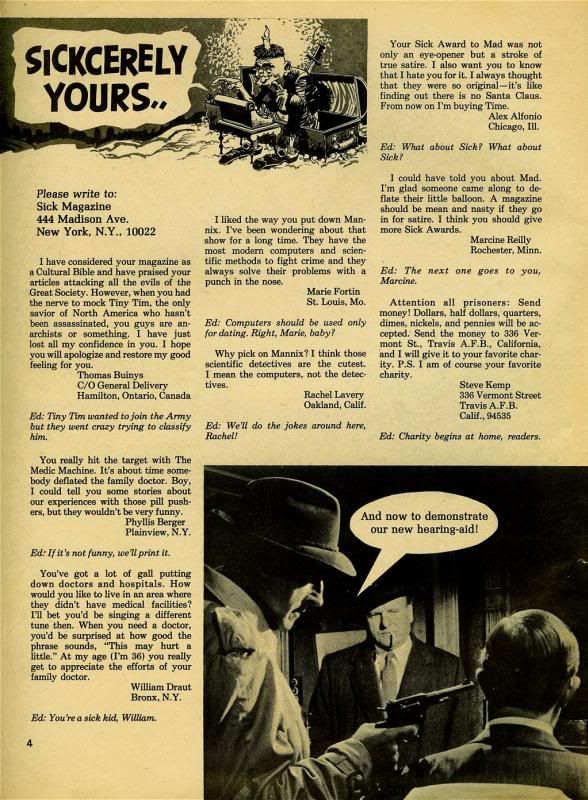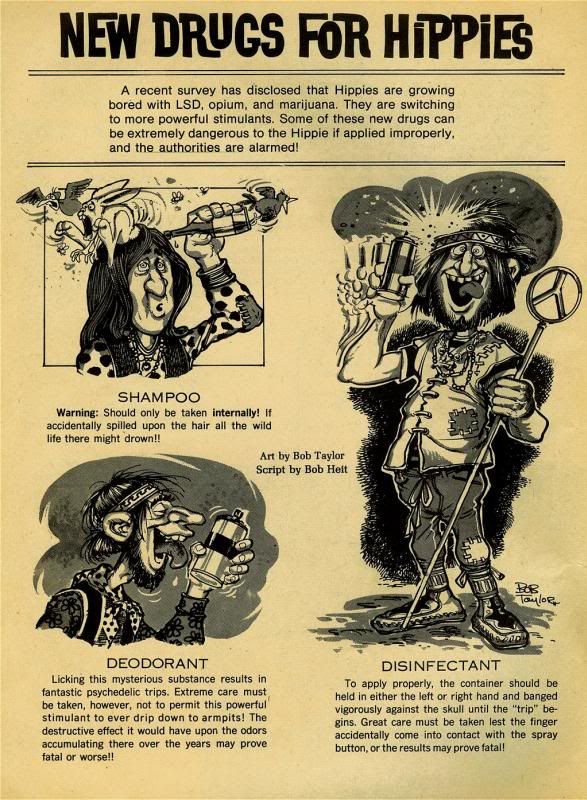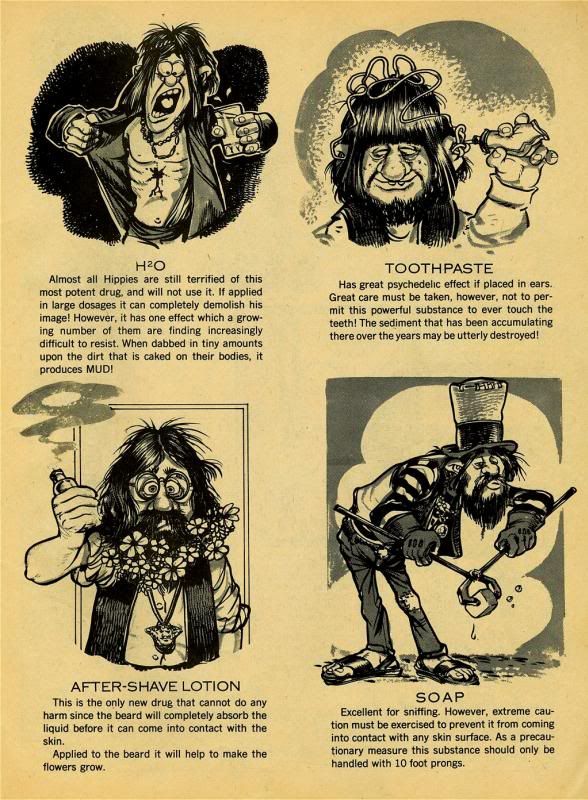 Parody of
The Mod Squad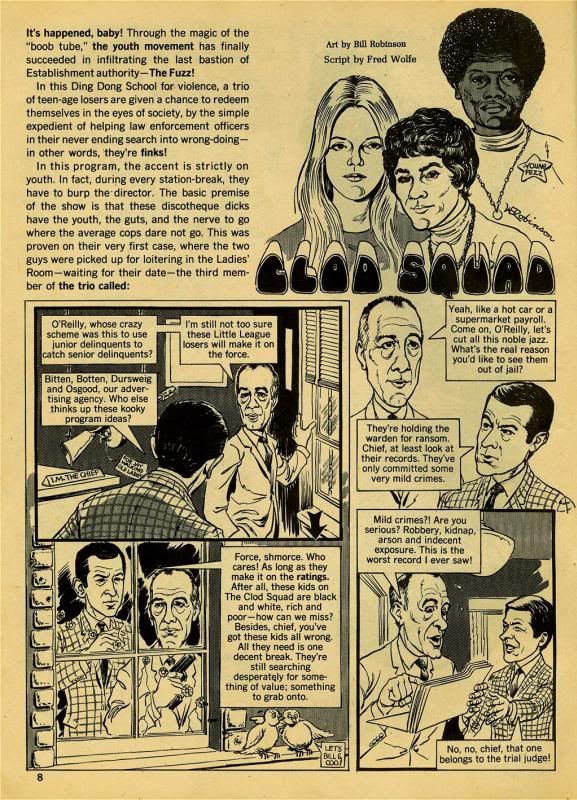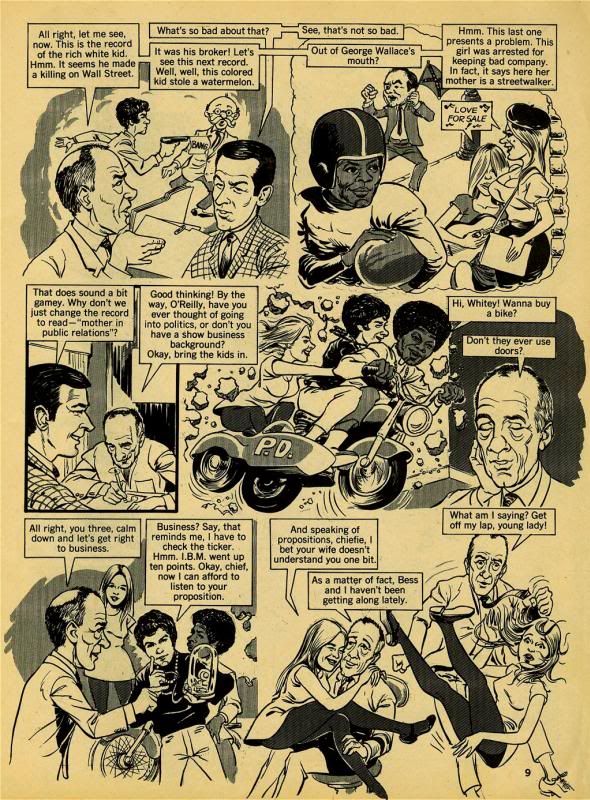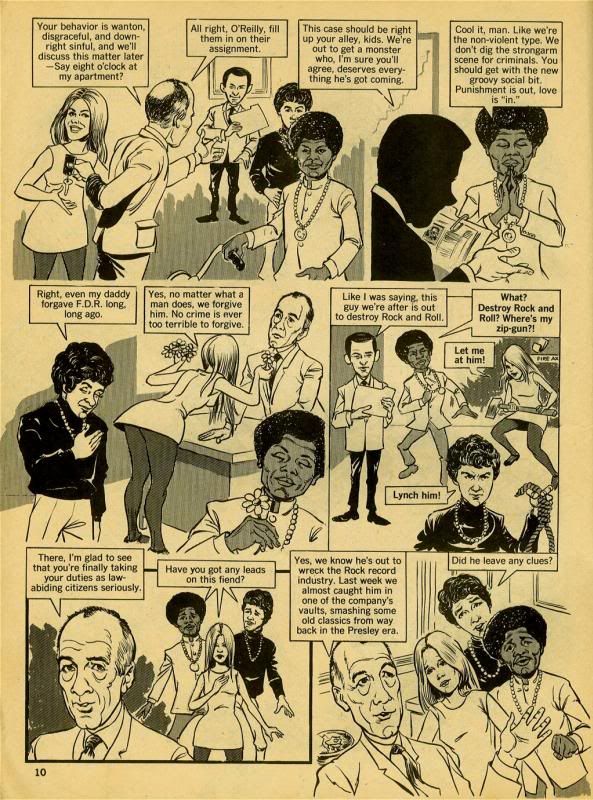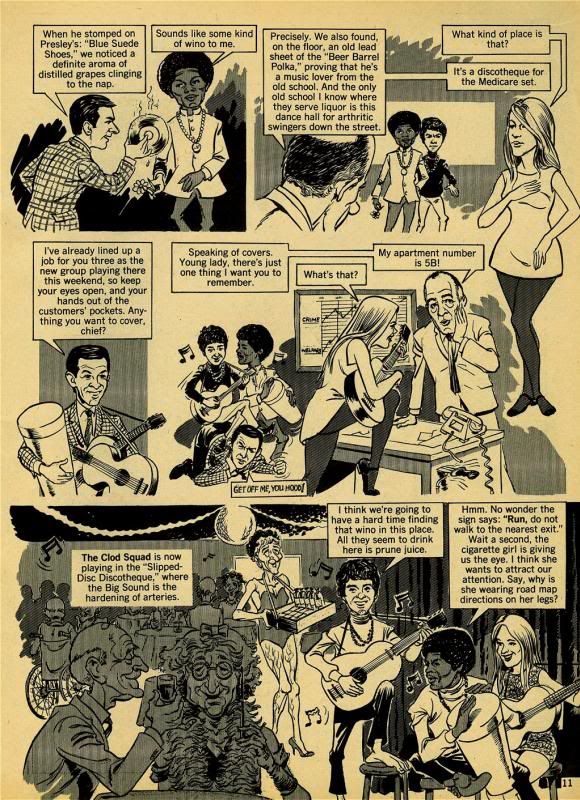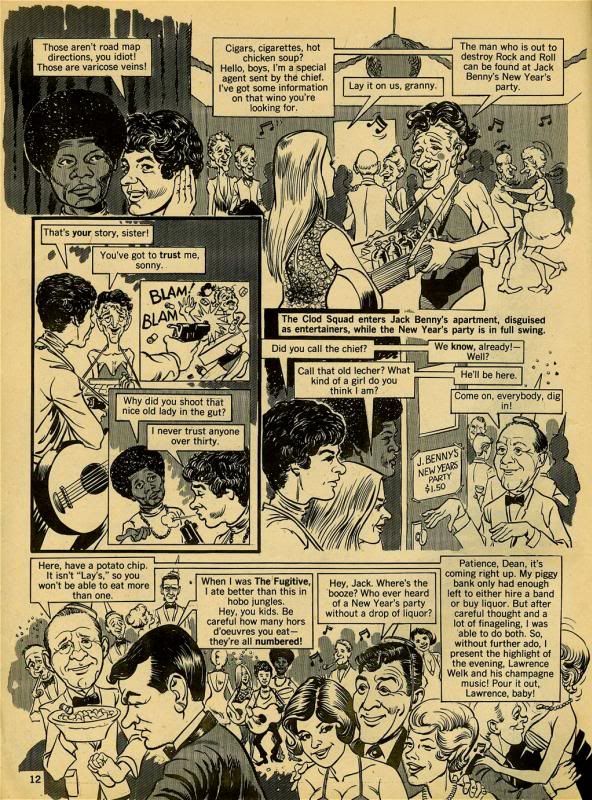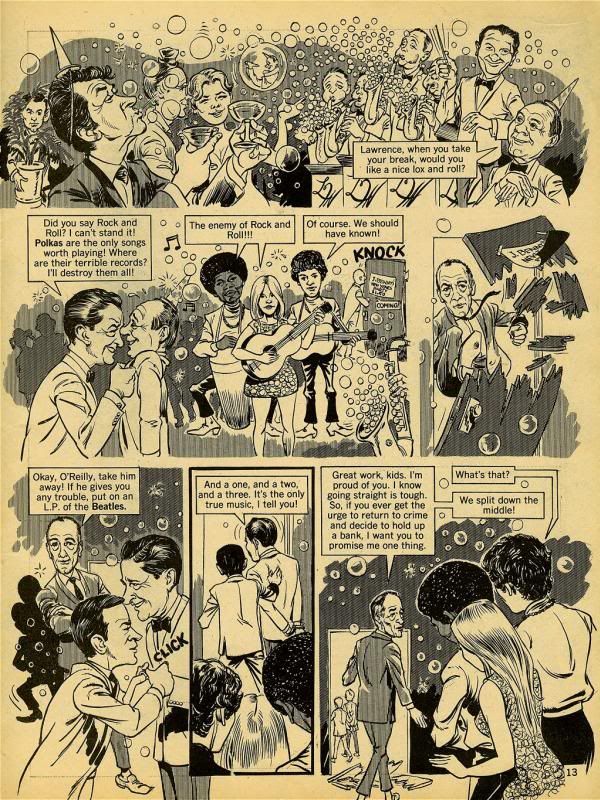 I'm not sure who "The Professor" is. My guess as to the reason for this alias is either they were ashamed to be printed or they were working for someone else under exclusive contract.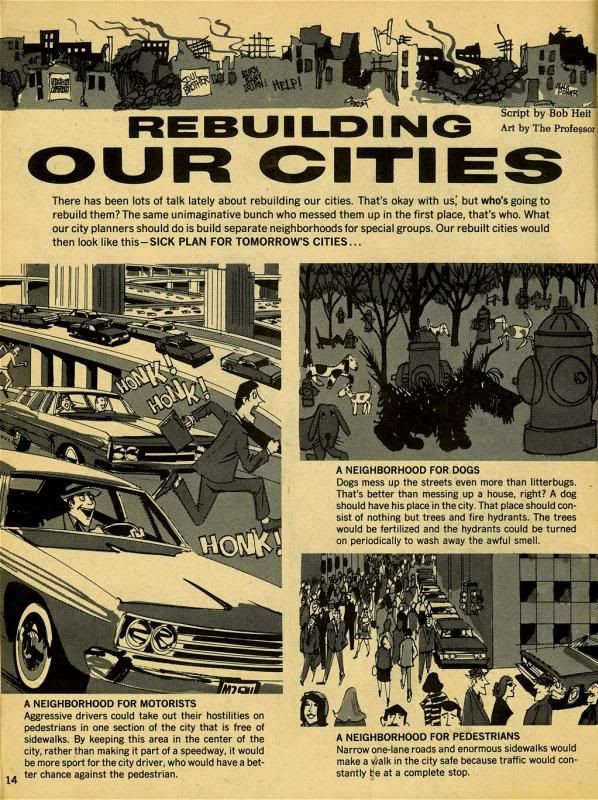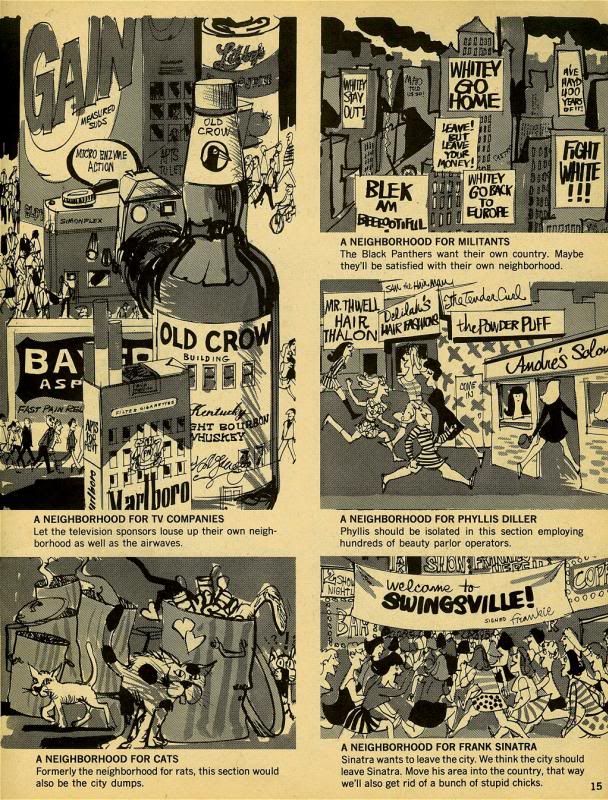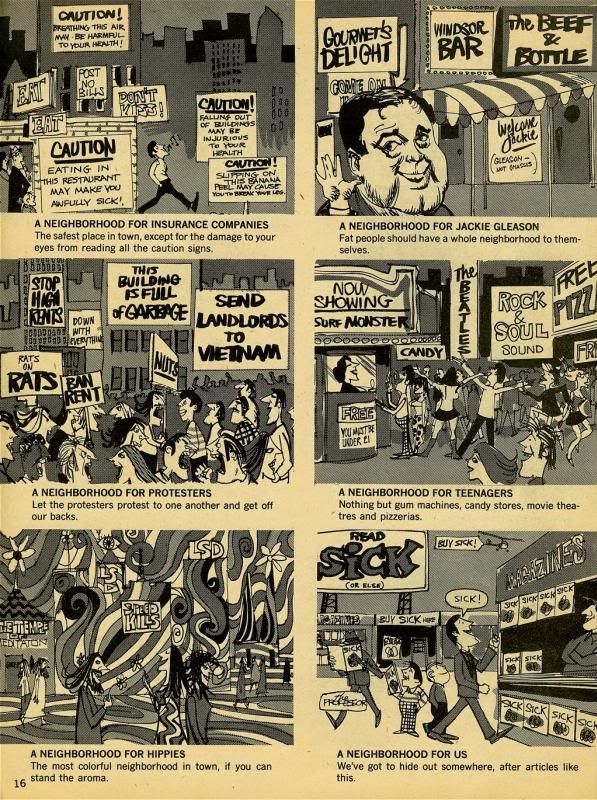 More from this issue next week.