More from the book
Great Cartoons of the World, Volume III
Anatol Kovarsky
James Stevenson
for
The New Yorker
.
This three-pager is by
Jean-Jacques Sempé
for Editions Denoël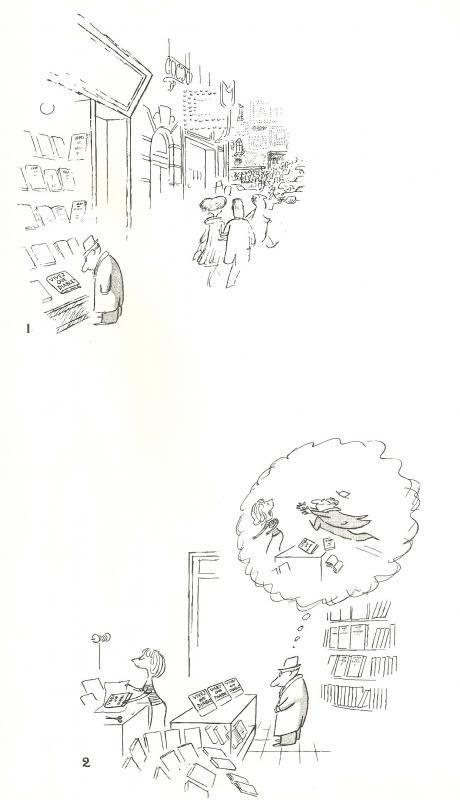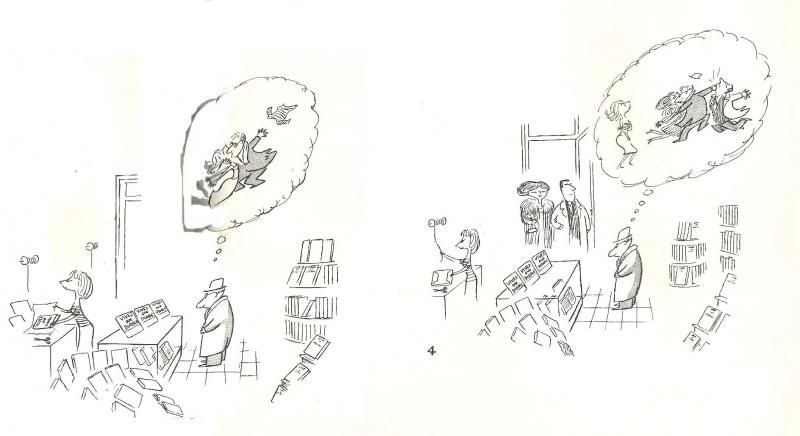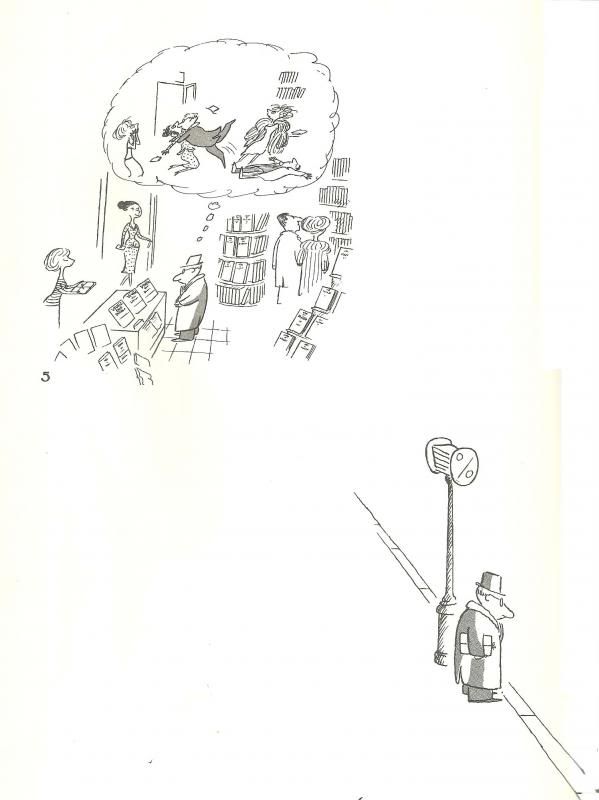 Robert Day
for
Saturday Review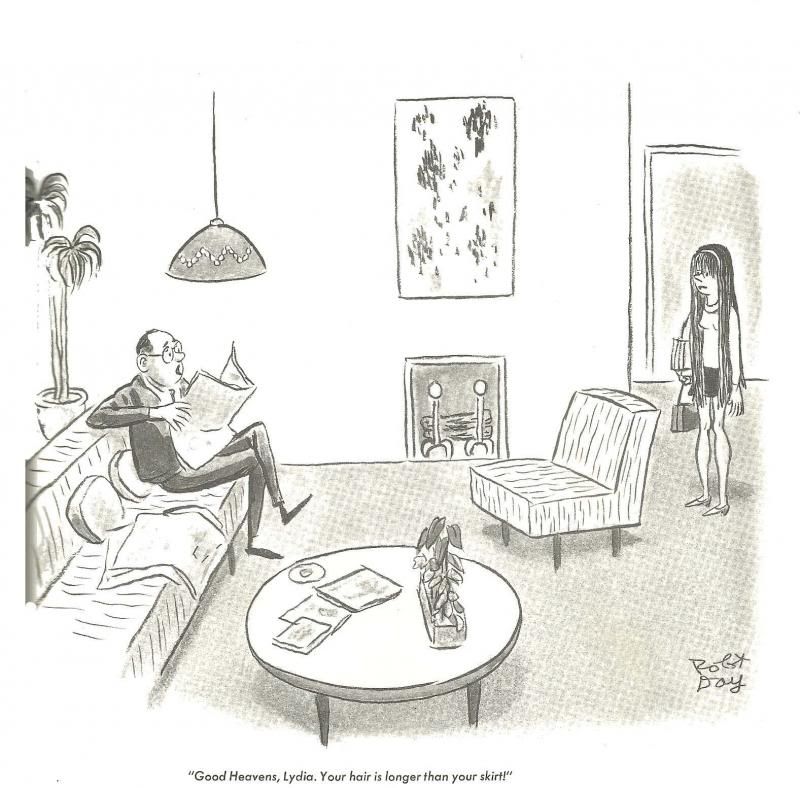 Stanislav Holý
for
Dikobraz
Editor John Bailey writes of him in the introduction:
Stanislav Holý is a Czechoslovakian comic-artist, from which appellation the word "artist" cannot be taken away. He has deep understanding of form, and so can make fun of it. The richness of suggested detail in his work is satisfying and amusing, and because he possesses a strong sense of design, all the queer things he drags into his drawings work for him. His Kafka-like statements are eternal and transcend a momentary funny thought.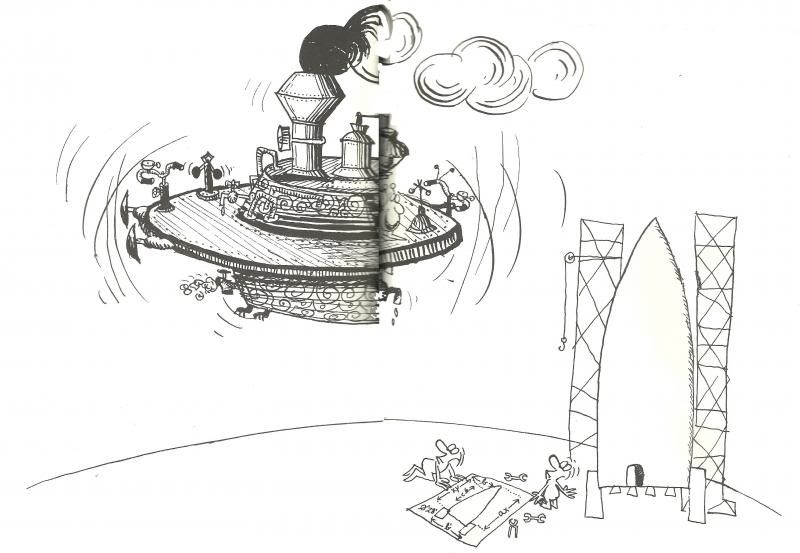 Bill Tidy
for
Punch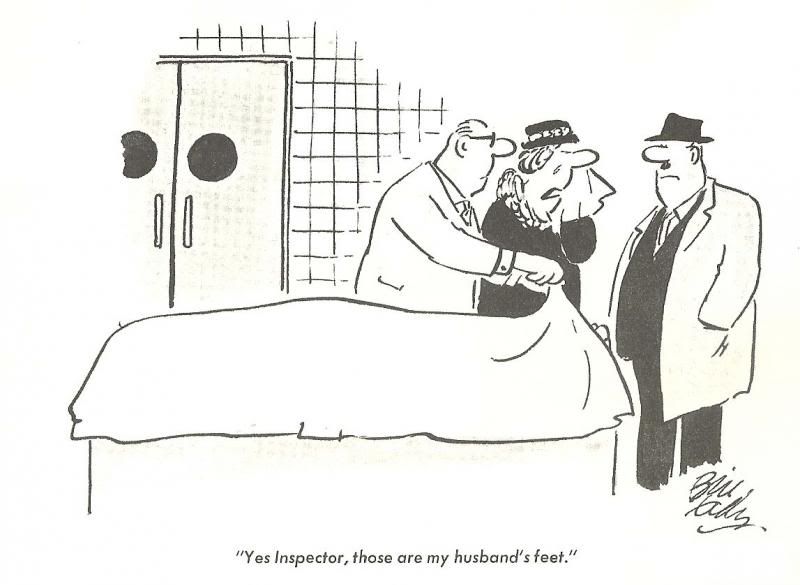 Two of Cesc's trademark beggar cartoons: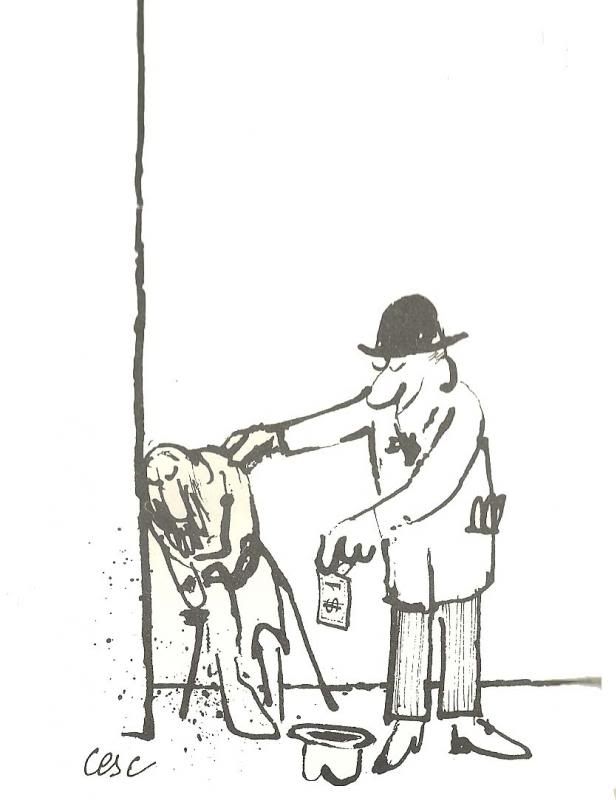 Two-pager by
J. M. Bosc
in
Paris Match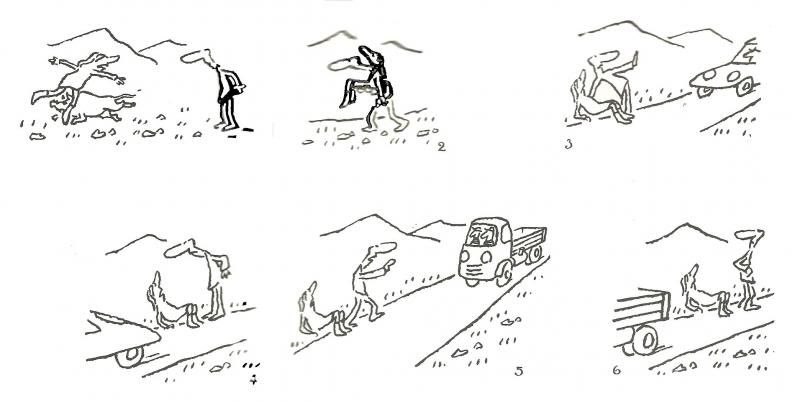 Charles Saxon
.
I had to cut off part of this to avoid shadows, but the person speaking was on the lower left talking to their kid.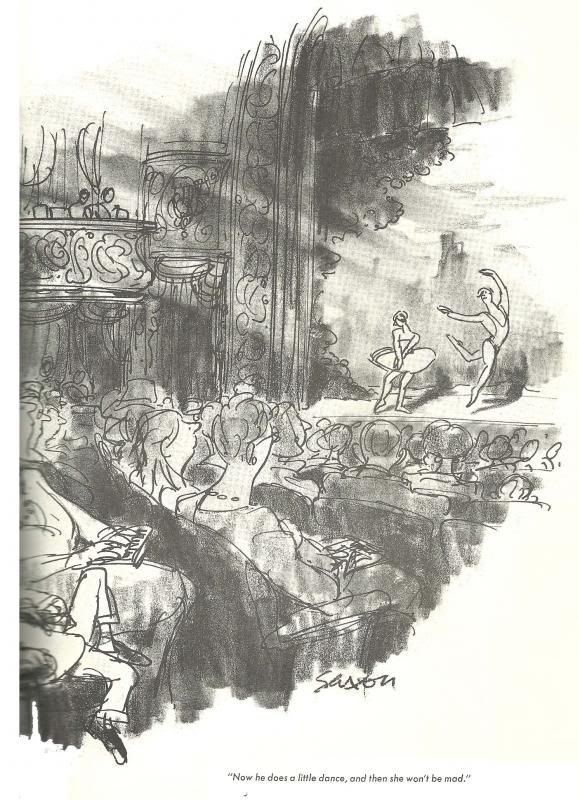 More next Saturday.