More cartoons from the 1969 book
Great Cartoons of the World, Volume 3
Chon Day
in
The Saturday Evening Post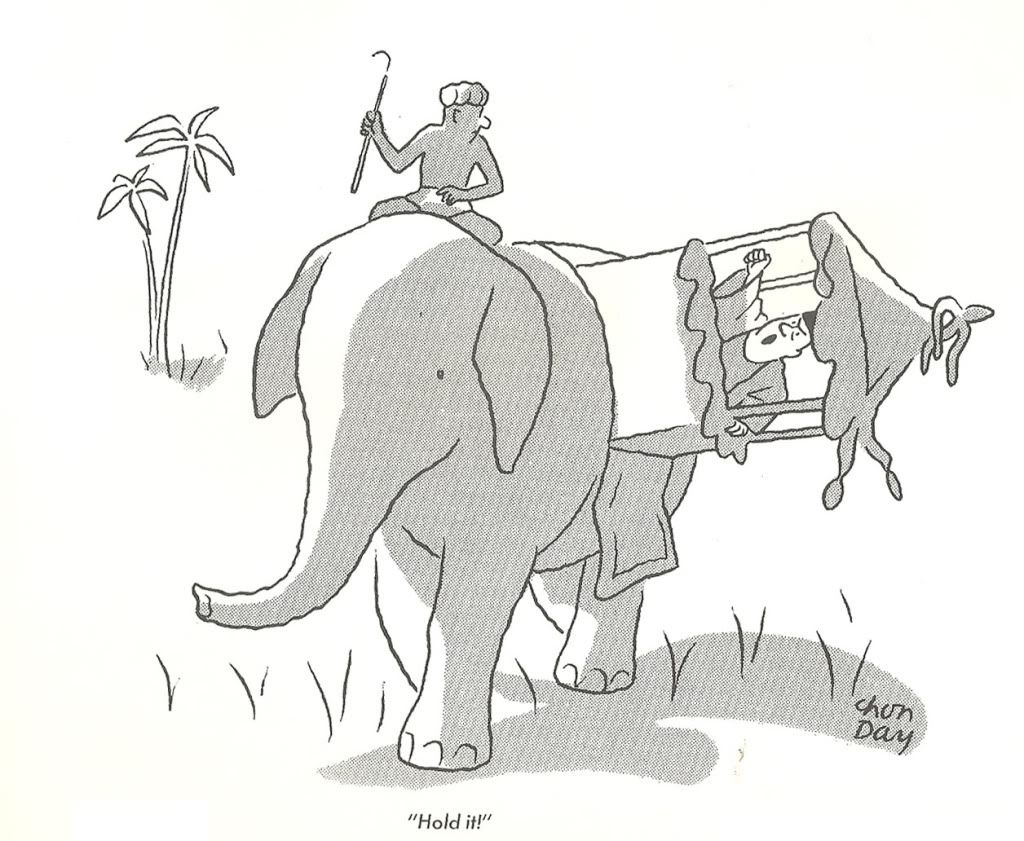 Vahan Shirvanian
, also
The Saturday Evening Post
Edward Koren
in
The New Yorker
Editor John Bailey says of him:
Edward Koren has a complete intellectual comprehension of insanity and releases a schizoid world of surrealistic and nutty happenings that are very convincing. His drawings are deceptively crude and primitive, as if a good draftsman had drawn them with his left hand. This enhances the feeling of insanity, and his disregard for polished draftsmanship and execution is a wonderful relief from the academic. But while there is naïveté in the drawing, there is none in the thinking
Fredy Sigg
Charles Elmer Martin
for
Look
"
Boris Drucker
Jules Stauber
for
Bärmeier and Nikel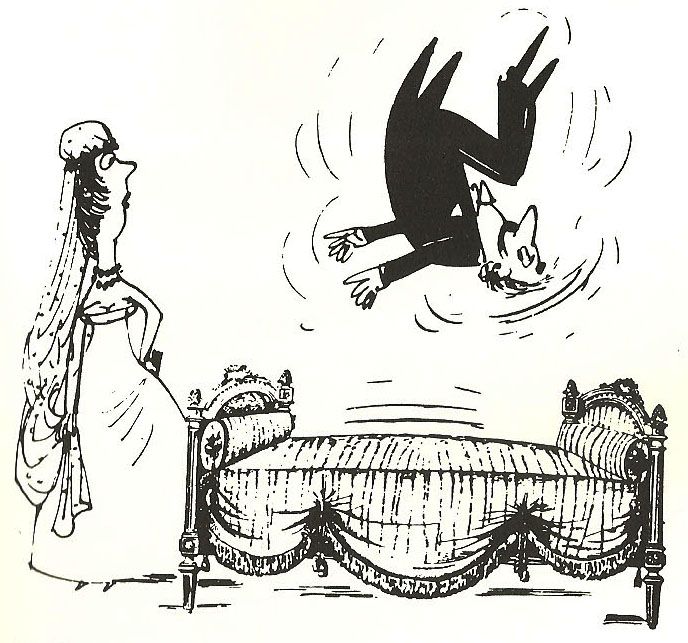 Bruce Petty
in
The New Yorker
Cesc
, who like many European cartoonists, just goes by one name. Again, this book says:
Cesc is a Spanish cartoonist with a delightful way of drawing which amounts to calligraphy. He is, incidentally, a master of making the eye go where it wants to go. Like the artist Morandi, who devoted his whole life to making etchings, drawings, and paintings of nothing but bottles. Cesc, so far, seems perfectly content to express all life with his drawings of beggars. He has drawn thousands and shows not the slightest sign of slowing down.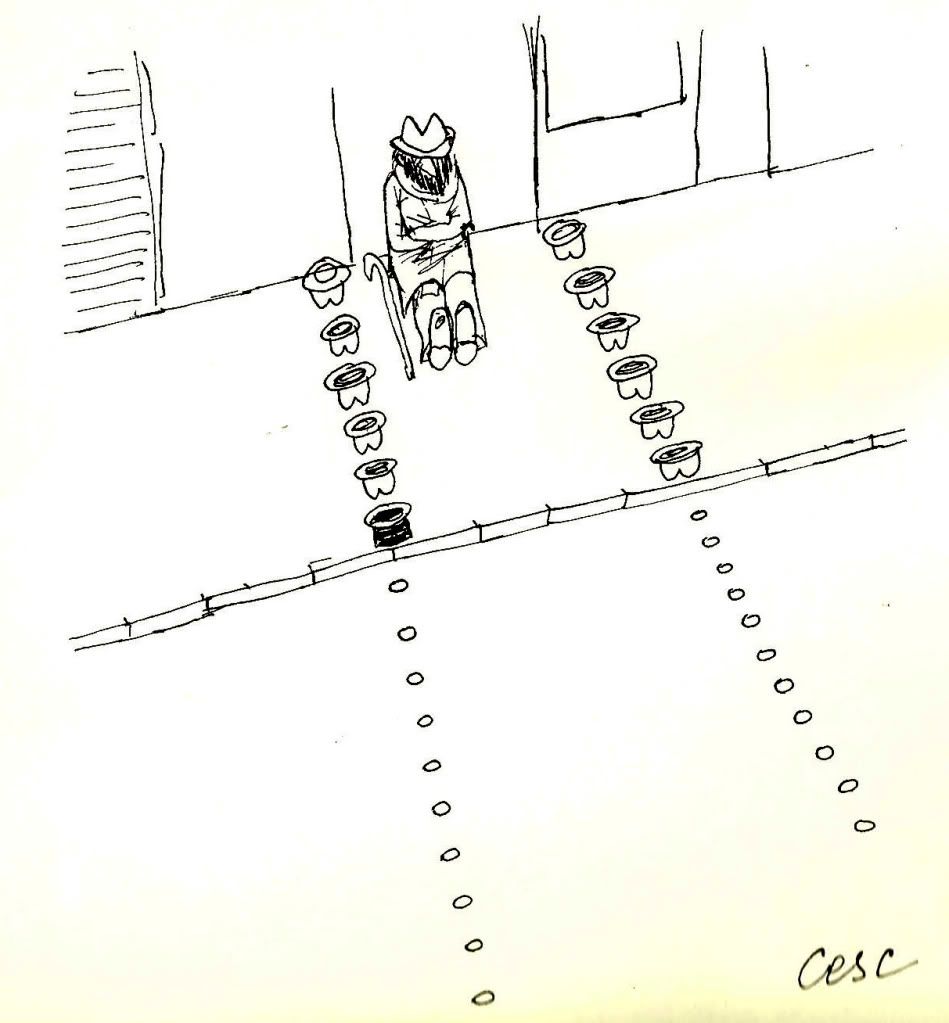 Bruce Petty for
Punch
A. G. Sens
Chon Day for
The New Yorker