Another issue of
Crazy
which, although possibly unfunny as many have suggested, is a time capsule into how the world was , in this case,
September 1977
.
After the deceptively realistic cover of the cast of
Welcome Back, Kotter
from
Bob Larkin
comes the interior content. There's actually not a parody of the show on the inside and this was probably used to cash in on the show's popularity:
The upper right corner of the letters page always had their mascot carrying a sign with a slogan. Funny how this one mentions imitators as the magazine was the most imitative of all the
Mad
competitors.
Parody of the sitcom
One Day at a Time
from
Kent Gamble
. I planned to post this a few weeks ago, but I swear, there's no
Magic Whistle
curse that
kills off celebrities
.
I was hesitant about posting this, which would never fly today, but in the 70s I guess they were considered a "safe stereotype". I decided to post it for journalistic purposes, though I doubt the creators put this on their resumé.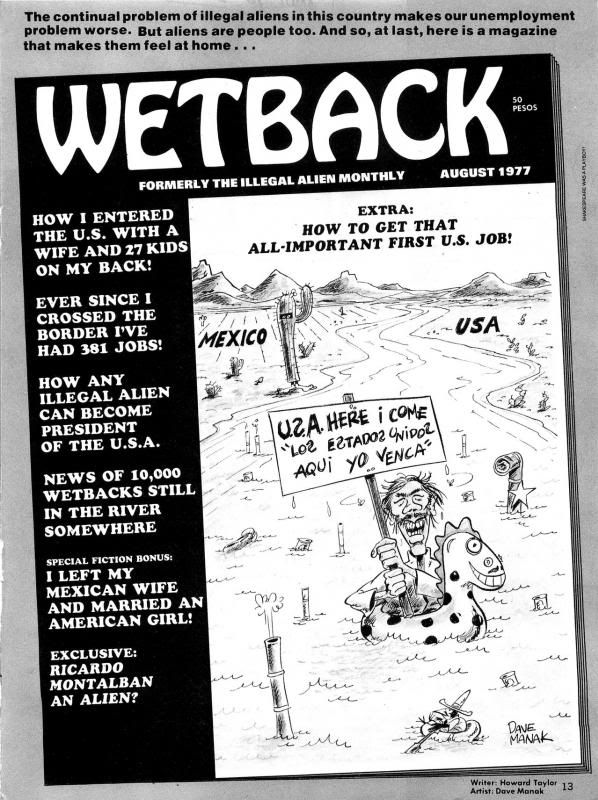 Alan Kupperberg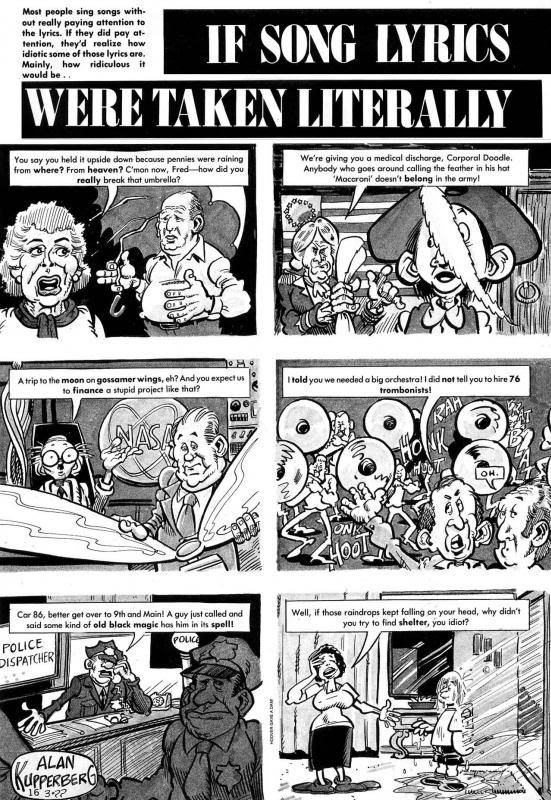 Sam Viviano
.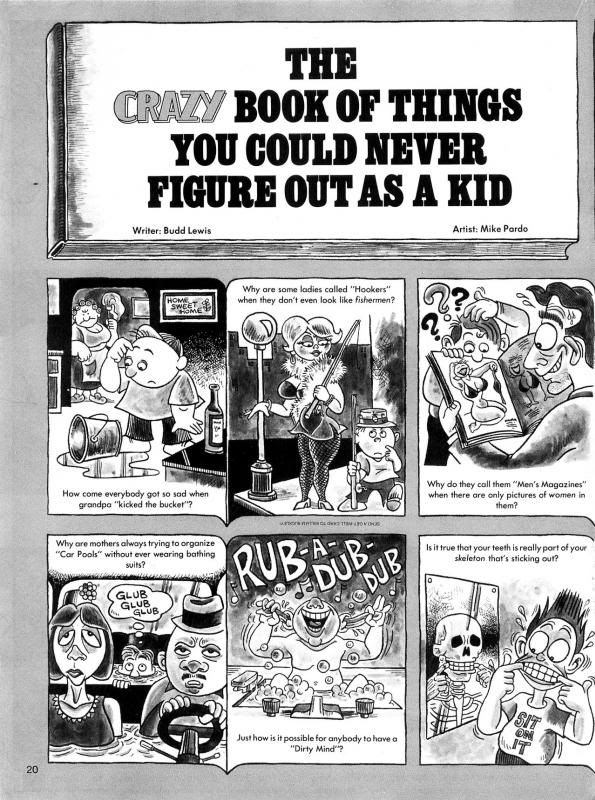 Tony Tallarico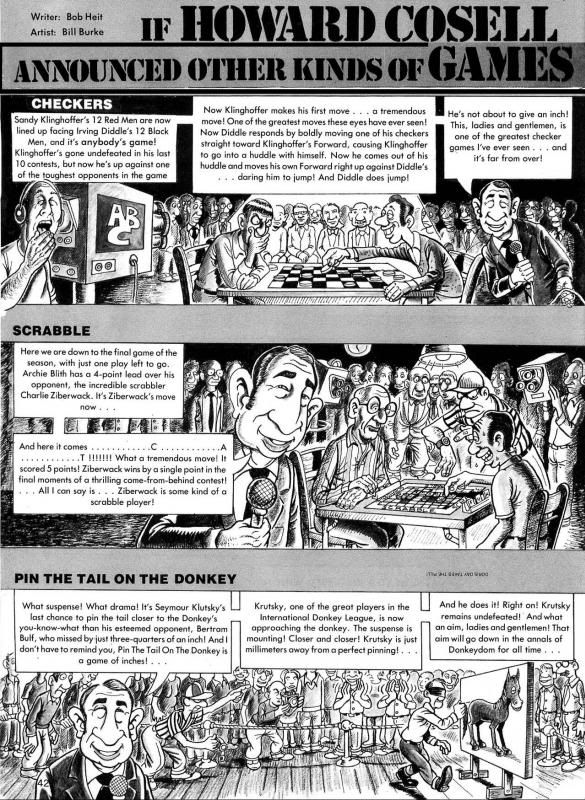 Parody of
The Gong Show
drawn by
David Wenzel