CRAZY #27 Another issue of
Crazy
, this time #27 from July 1977. Cover, as always, by
Bob Larkin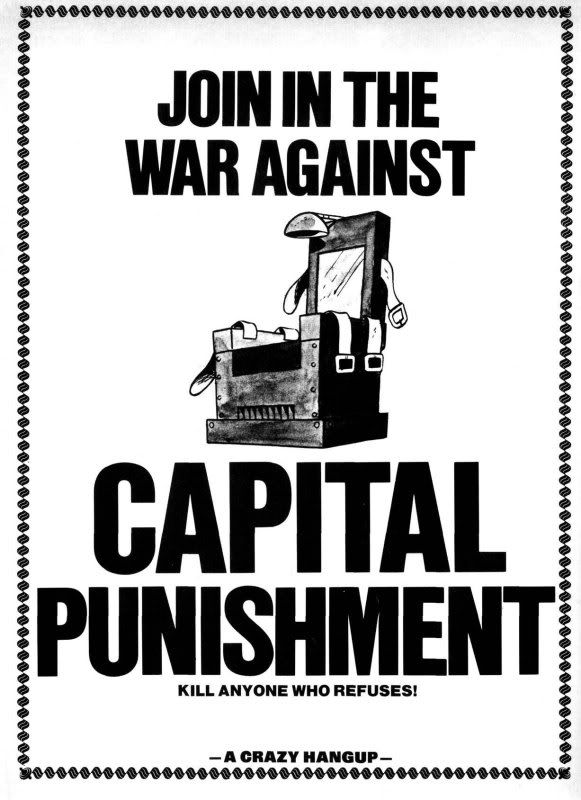 Parody of
The Bionic Woman
illustrated by
Walter Brogan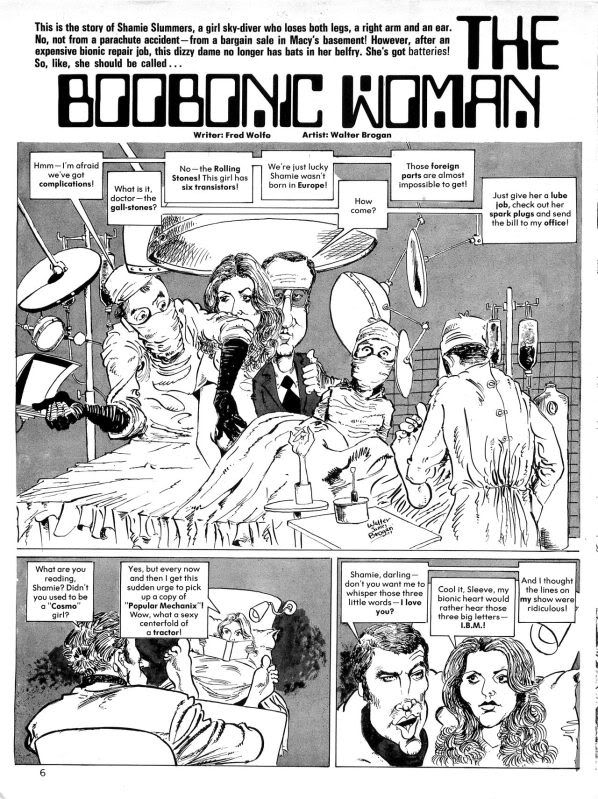 Tony Tallarico
Alan Kupperberg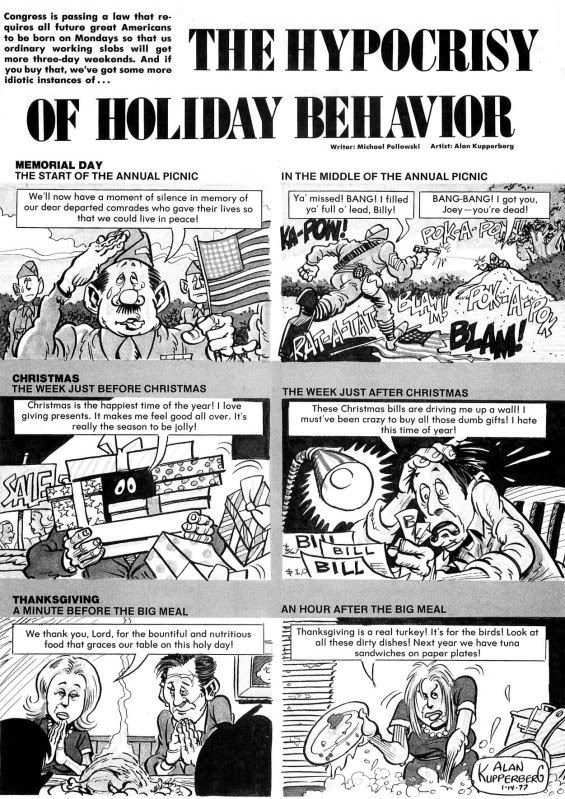 I'm not sure if
David Wenzel
is any relation to
Bill Wenzel
.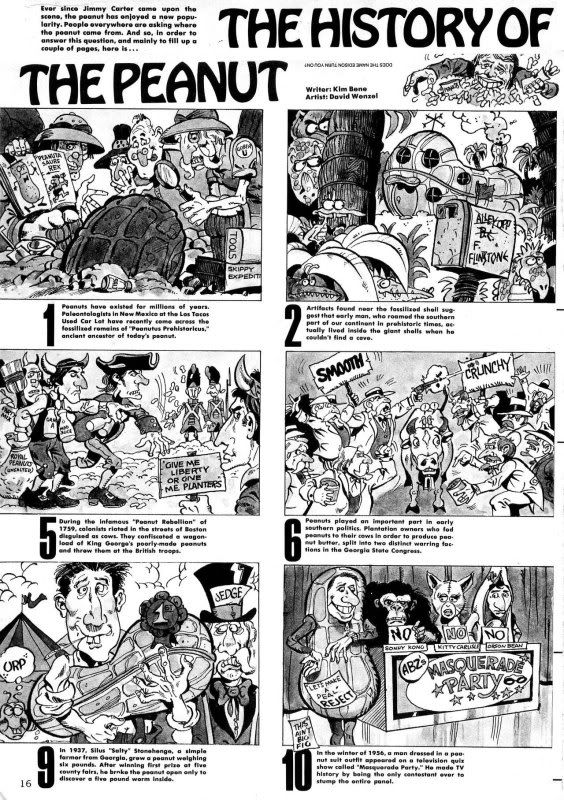 David Manak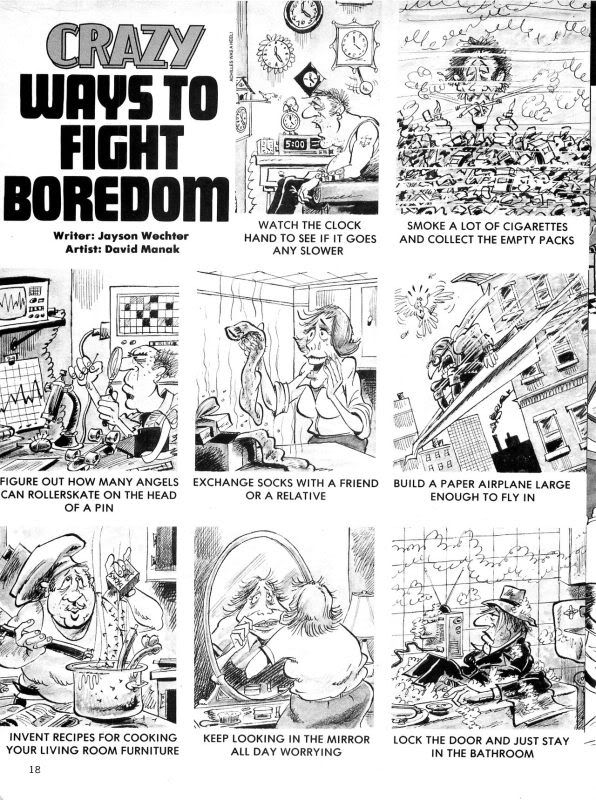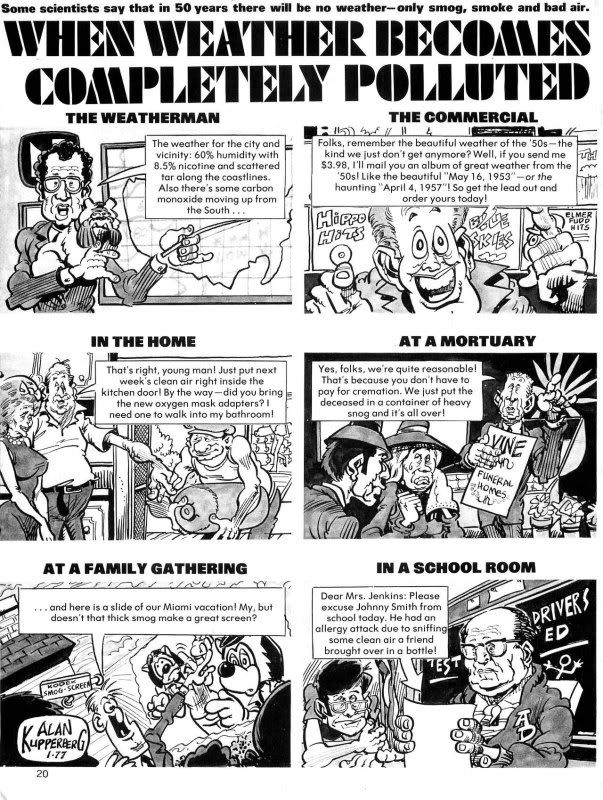 Bob McLeod
Gary Brodsky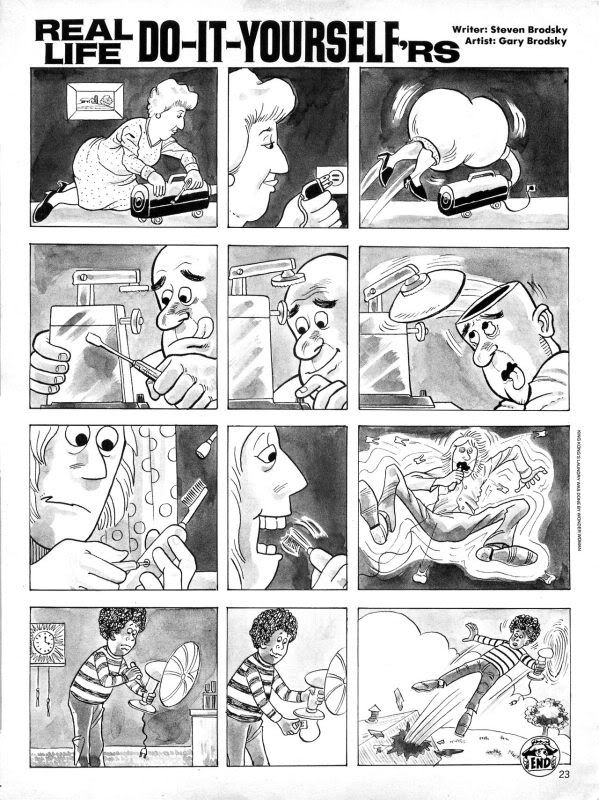 Ray Billingsley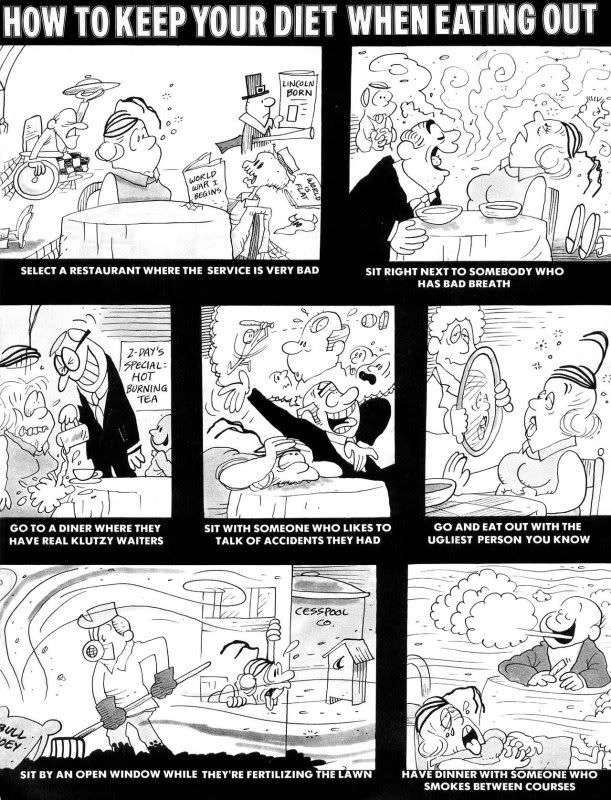 I had
Sam Viviano
for a caricature teacher at School of Visual Arts. Even though I rarely use likeness in my own work he did teach me to apply it to my own style. He taught his students that in order to do credible caricatures to use the whole body rather than just the face.
I started the second semester even though the catalog said exclusively not to, so deservedly went through "hazing" on my first day. Towards the end of class, he had us all draw him, and he stopped picking on me when he realized I had a vicious streak myself and drew his head on the end of a penis.
He mentioned in his class how
Crazy
was one of his first clients starting out, and when he asked if he could do movie and TV satires, they told him he didn't draw enough like Mort Drucker. Ironically, he later became Drucker's boss as art director of
Mad
.
The monologue is delivered by Henny Youngman. Pictured in the audience are Danny Thomas, Carol Burnett, George Carlin, Paul Lynde, Lily Tomlin, Groucho Marx, Buddy Hackett, Jimmy Walker, Don Rickles, Gabe Kaplan, Louise Lasser, Chevy Chase, Johnny Carson, George Burns, Richard Pryor, Woody Allen, Milton Berle, Redd Foxx, Bob Hope, Bill Cosby, ?, Jerry Lewis, Dick Van Dyke, Mel Brooks, David Brenner.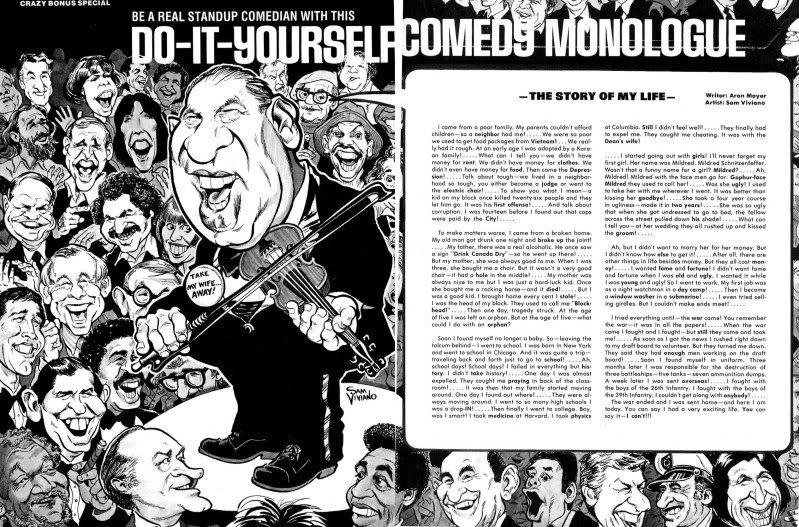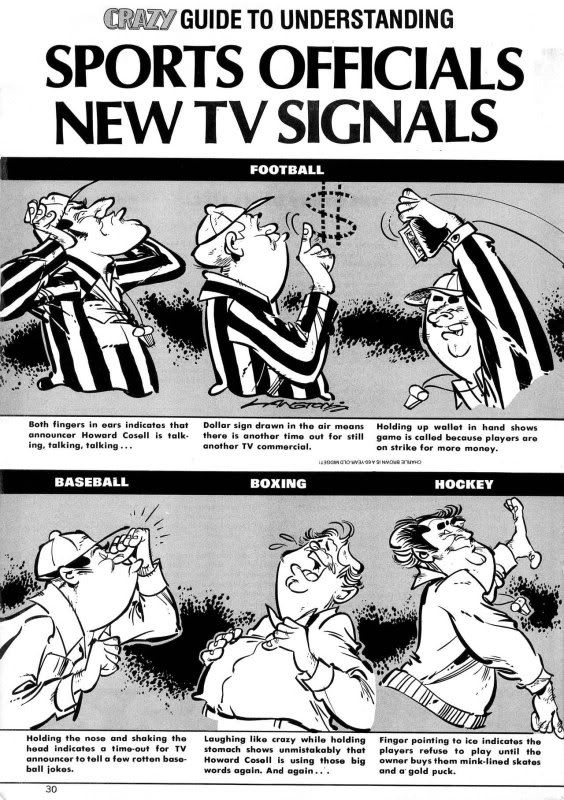 Mike Thadummi is
Mike Ricigliano
who had to use a pseudonym.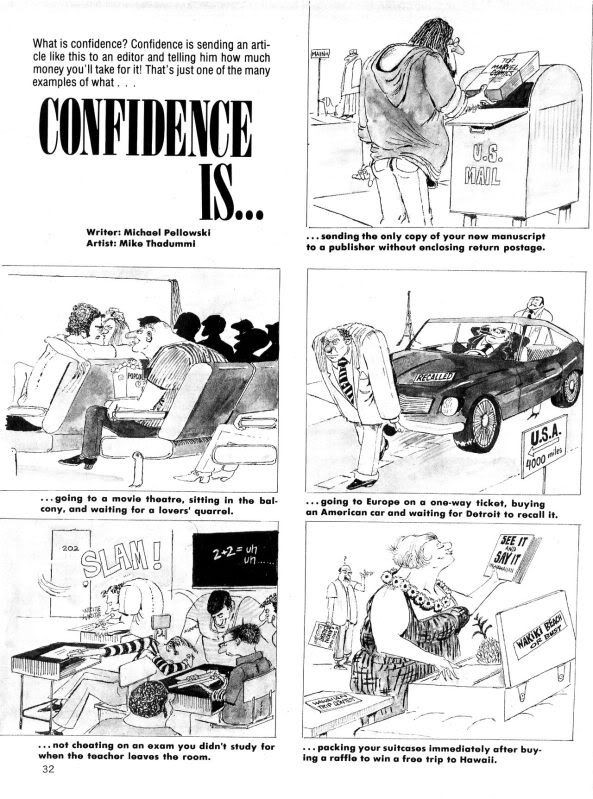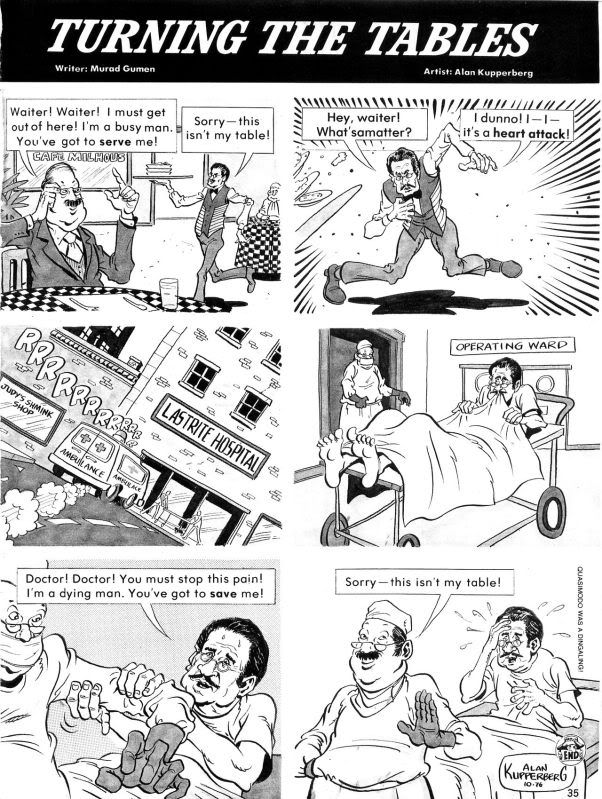 A big deal was made about how Jimmy Carter did an interview with
Playboy
before he became President. It's where the quote "I've lusted after women in my heart" came from, another piece of comedy fodder at the time.