Here's the next installment of the third volume of
Great Cartoons of the World
edited by John Bailey.
At the end of the introduction, the editor says:
There is, in fact, more to making a cartoon than directing the eye. Someone in artistic circles has been saying, lately, "More is less" and it is true that the easel-painter painting, say, a landscape, generally tries to say as much as he can and show the subject in all its fullness and detail. To the cartoonist, less is more. The cartoonist extracts the essence of a humorous situation, reduces it to its fundamentals, uses nothing extraneous, and draws with more economy than the easel-painter because he is expressing an idea, rather than showing what's there. It is his job to capture the salient points and to carry them beyond the realistic and into the humorous. All the cartoonists in this book are very good at it.
Michael Ffolkes
for
Punch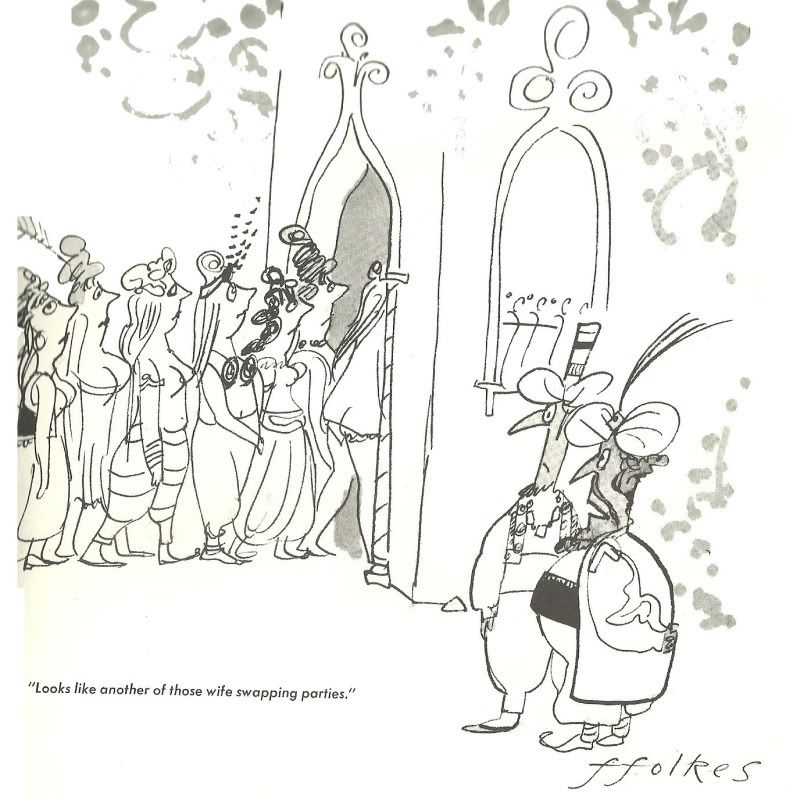 Hans Moser for
Nebelspalter
.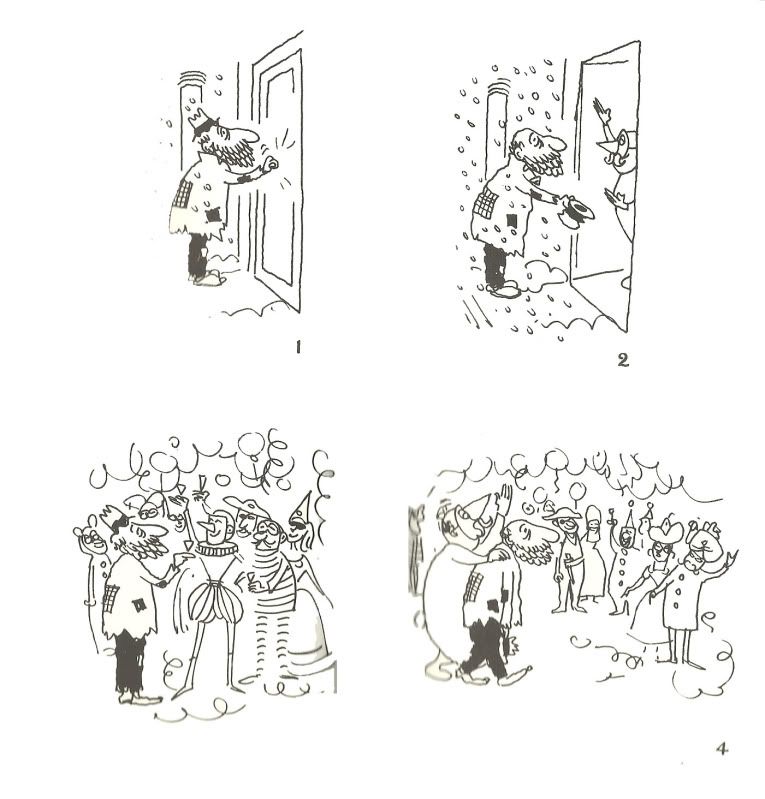 Eldon Dedini

Guillermo Mordillo
for
Paris Match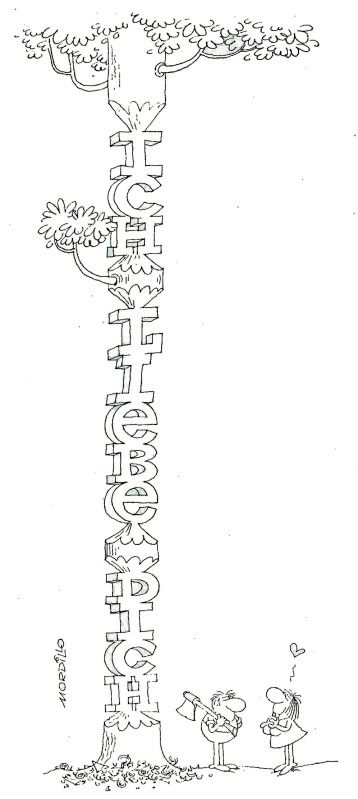 Robert Day
for
Look
.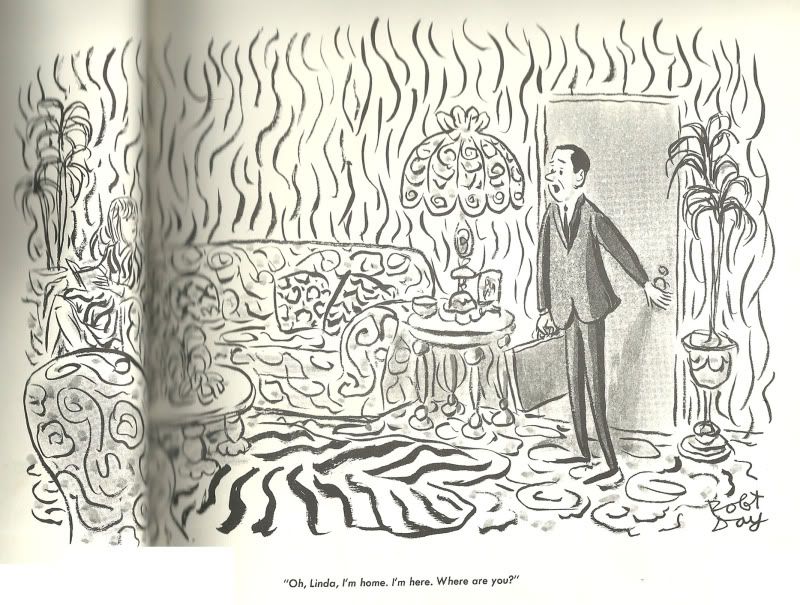 Miroslav Bartak
for
Dikobraz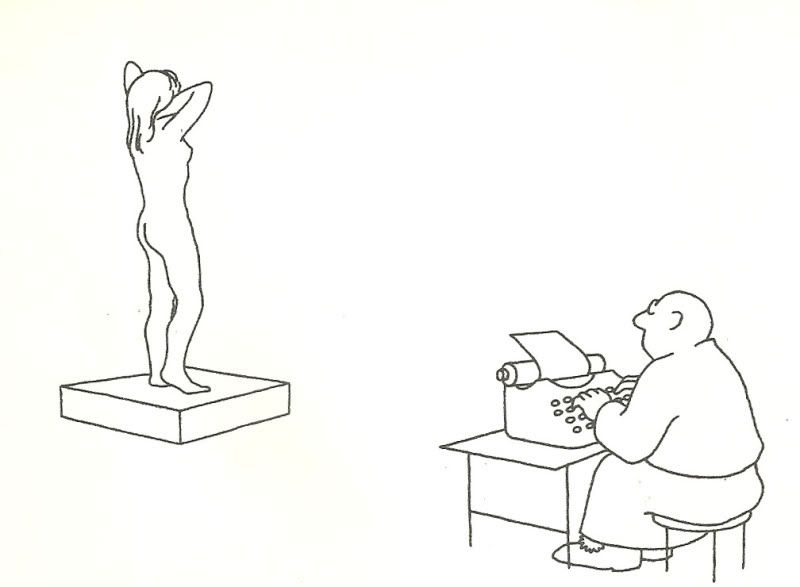 Ton Smits
for
The New Yorker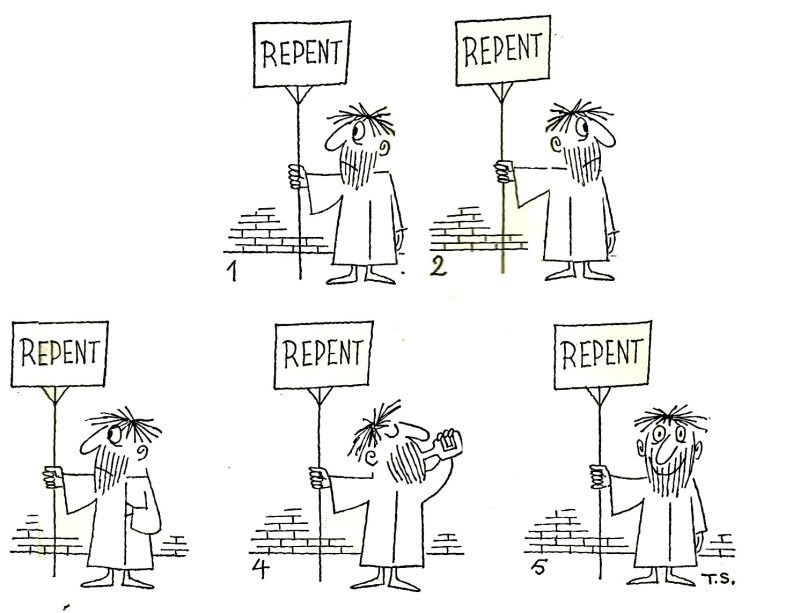 Tony Munzlinger
for
Bärmeier & Nikel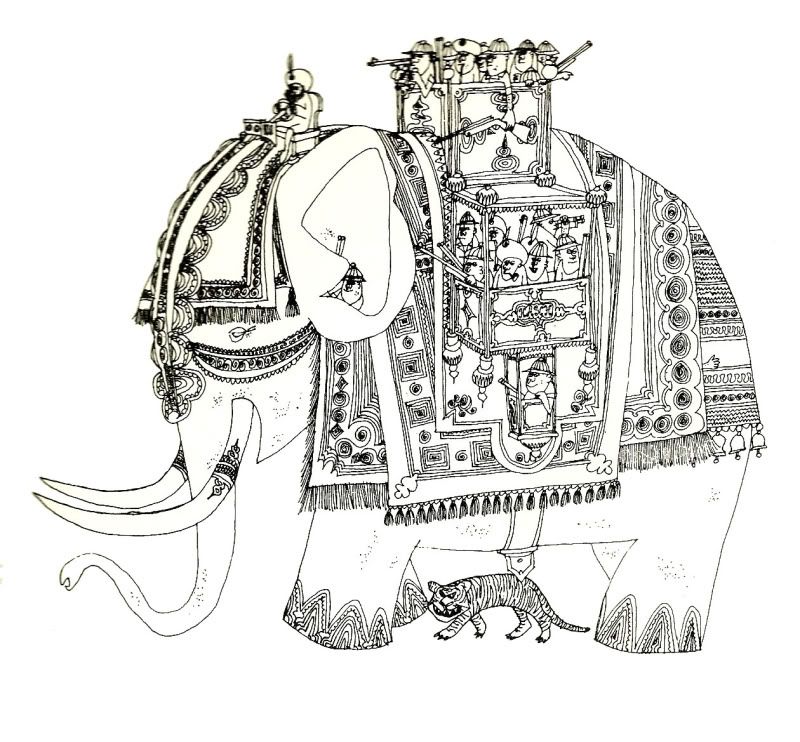 Jules Stauber
for
Bärmeier & Nikel
.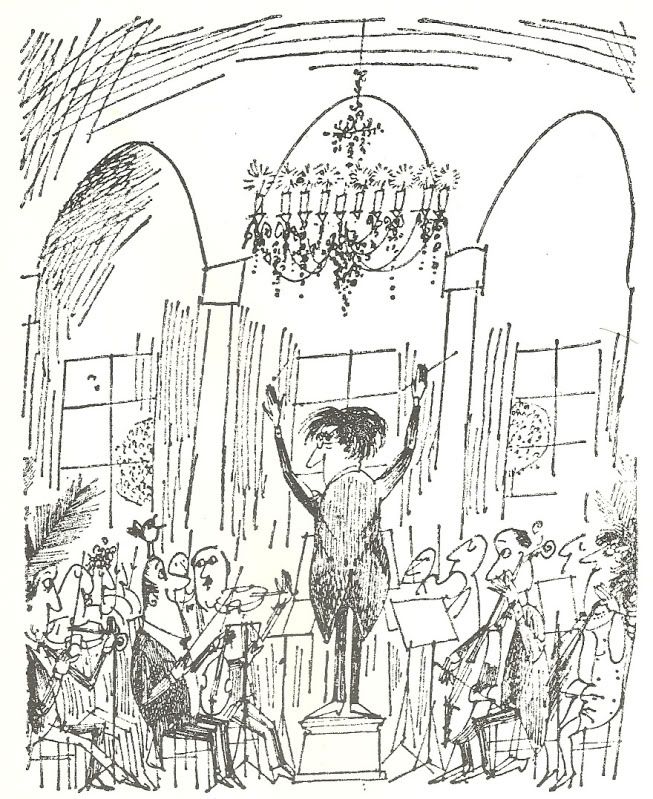 William O'Brian for
The New Yorker