Let's take a look at what America was laughing at in August, 1973. If by America you mean a few dozen sixth graders. On the contents page they say of the cover:
As unkempt as an unmade bed, Columbo's being put through the ringer as we press on to iron out our problem with law and disorder. I think they meant "wringer" but whatevs.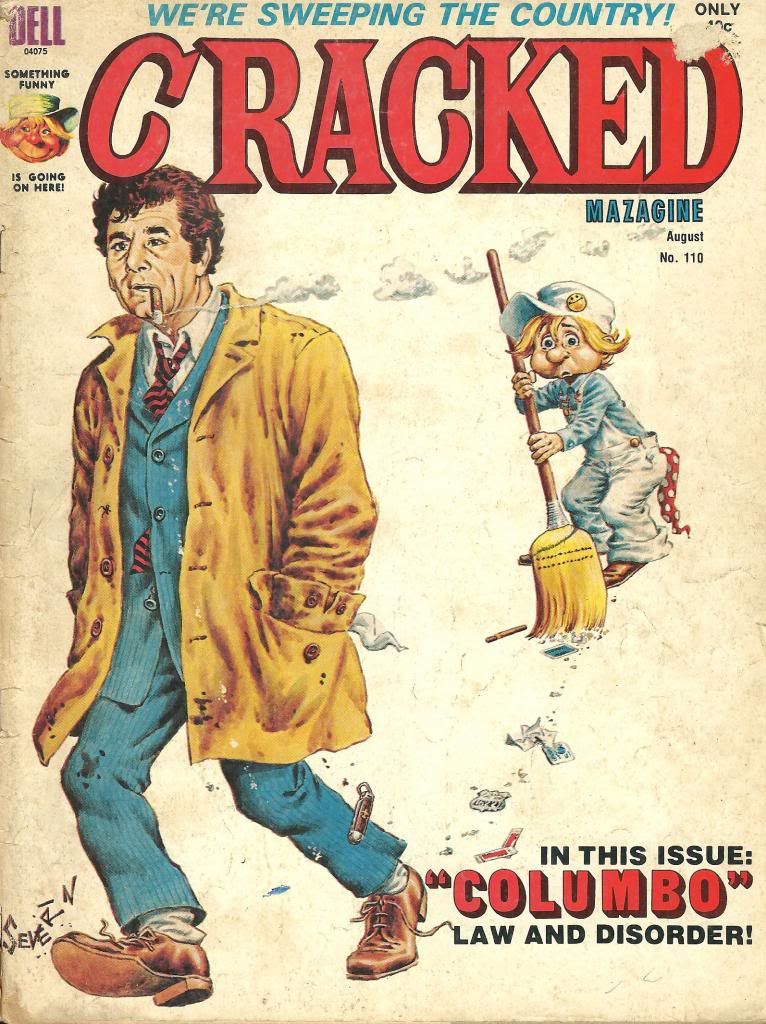 They would usually have the inside front and back covers be a poster.
As advertised on the cover, here's their version of
Columbo
, also drawn by
John Severin
.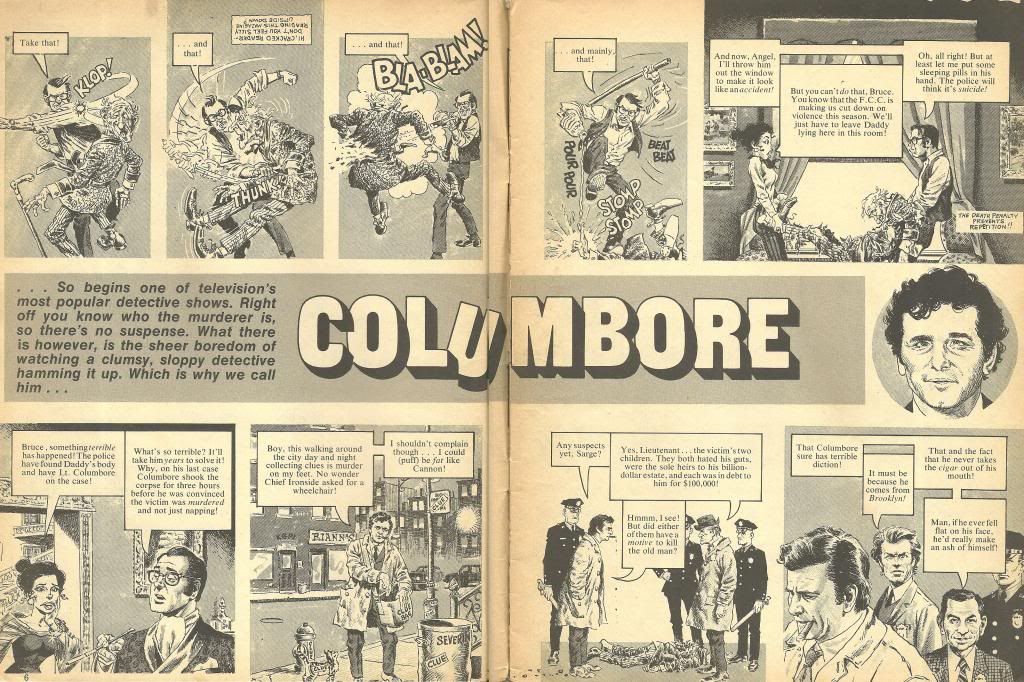 Another example of the semi-misogyny of humor magazines,
Updating the Female Image in Children's Books
, drawn by
Dick Wright
.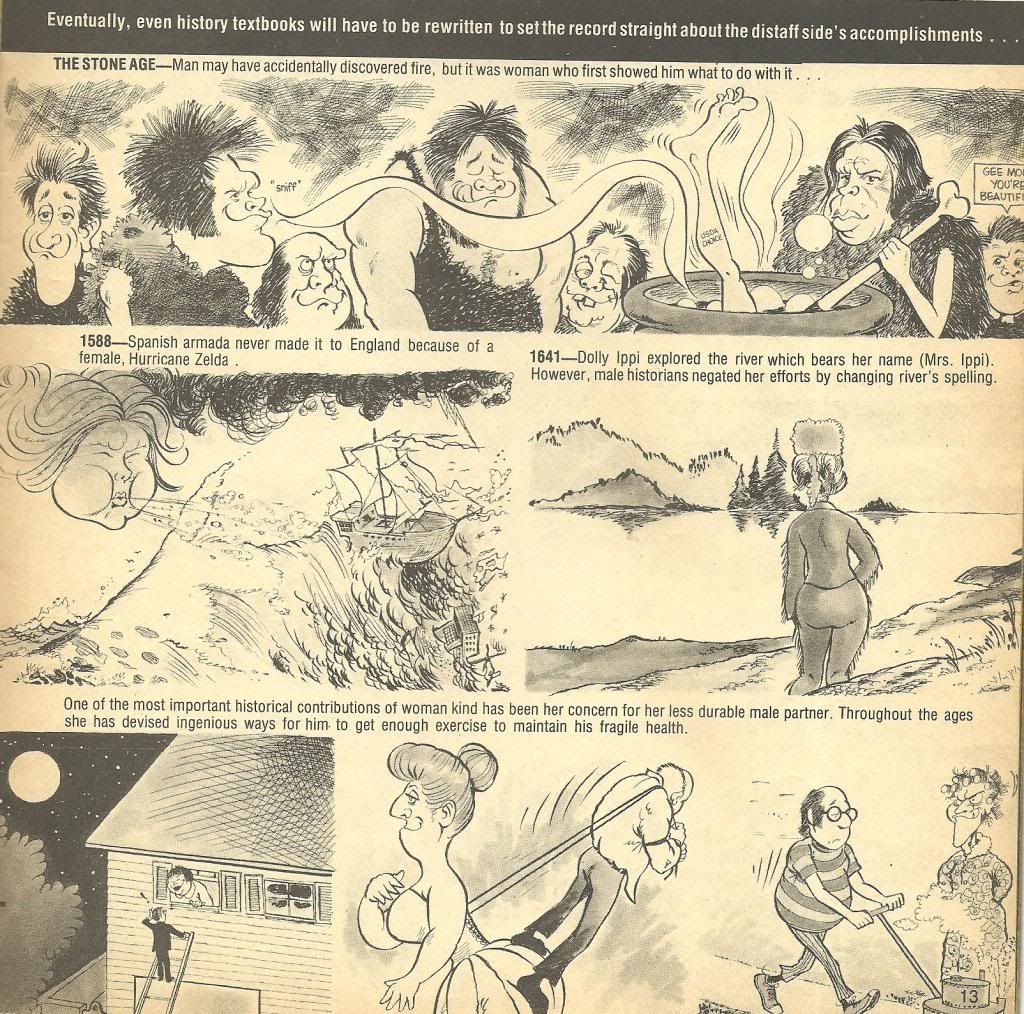 Bill Ward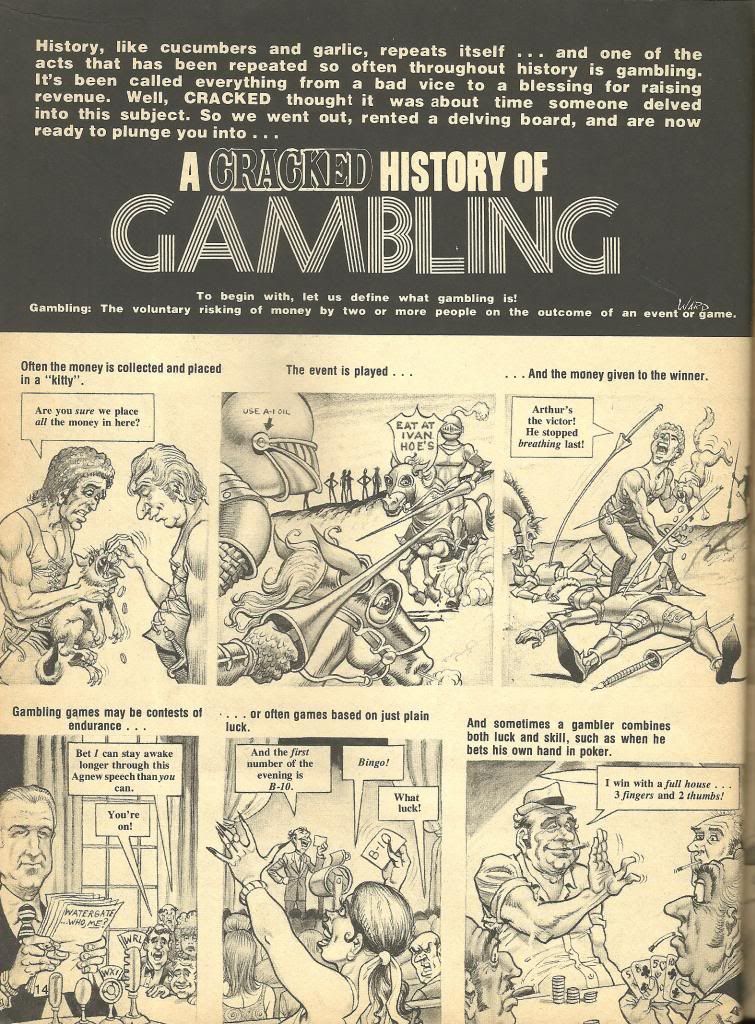 Art by
Bernard Baily
. Ironically, schools have billboards now.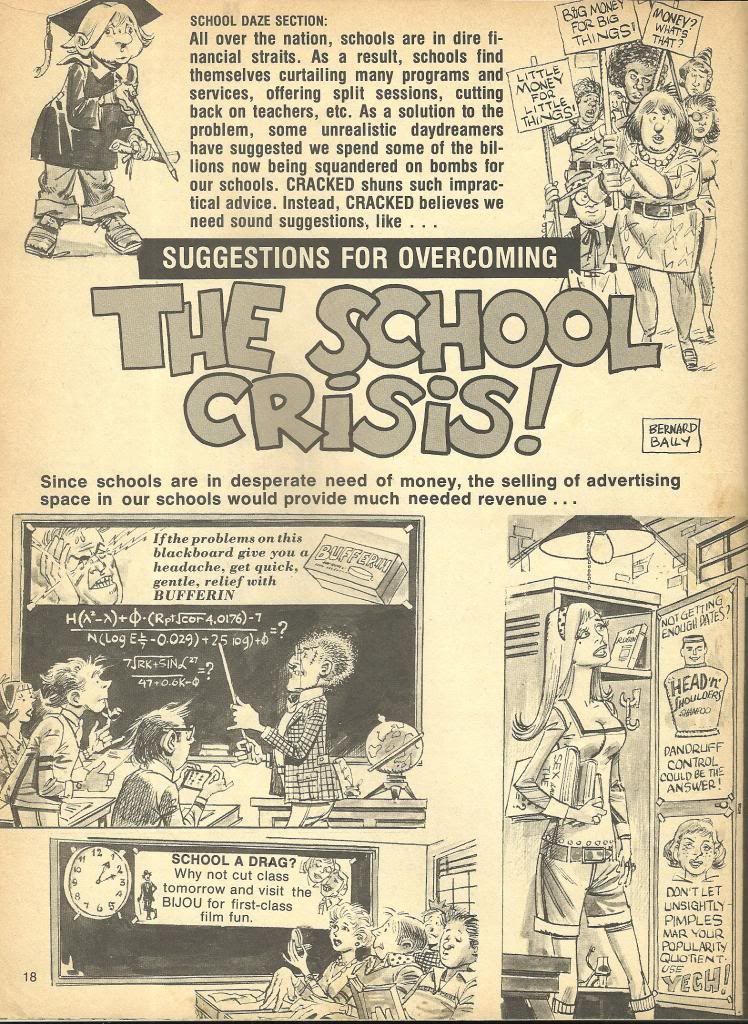 From
A Cracked Salute to Chicago
drawn by
Russ Heath
with mostly jokes that could apply to any city.
Don Orehek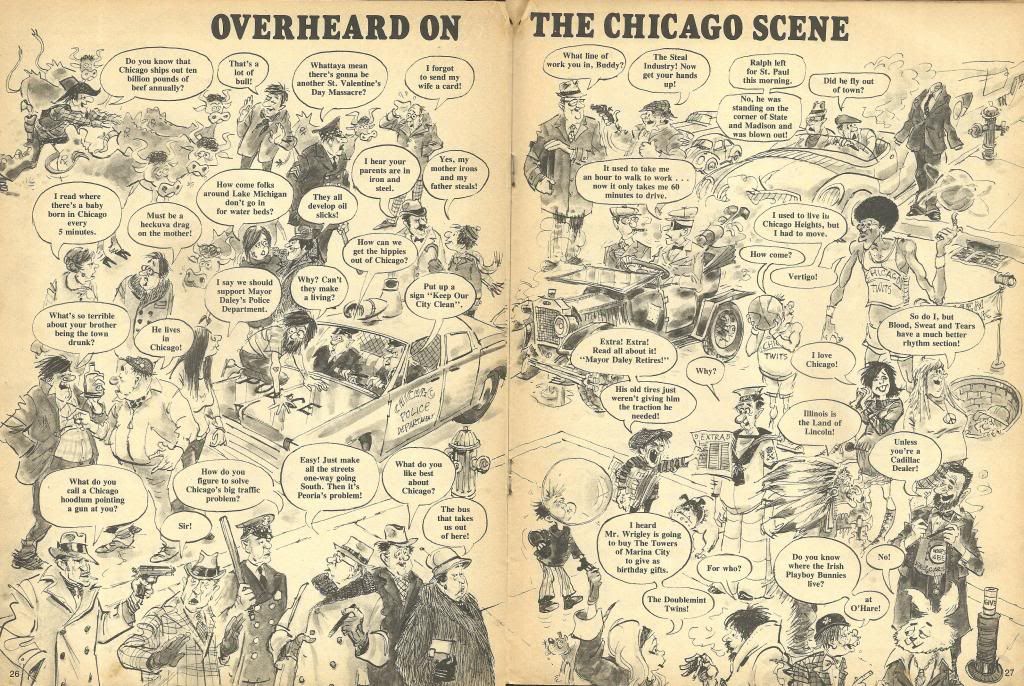 Dick Wright
Bernard Baily again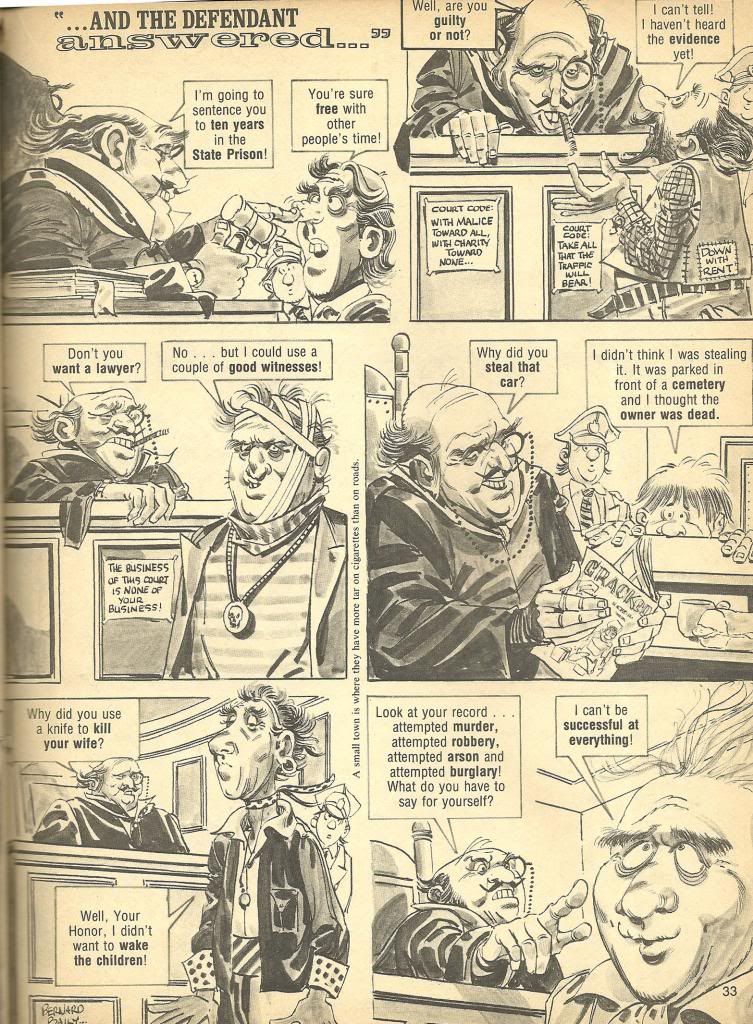 A
Charles Rodrigues
gag piece similar to the ones he would do for
National Lampoon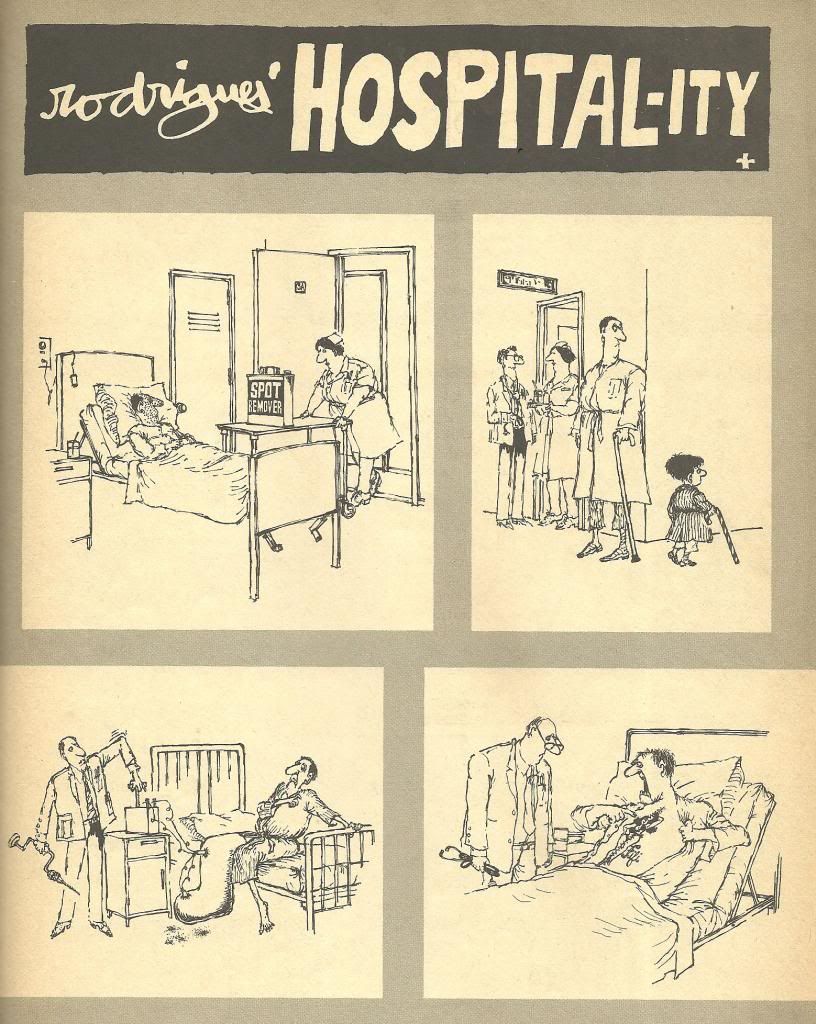 Dick Wright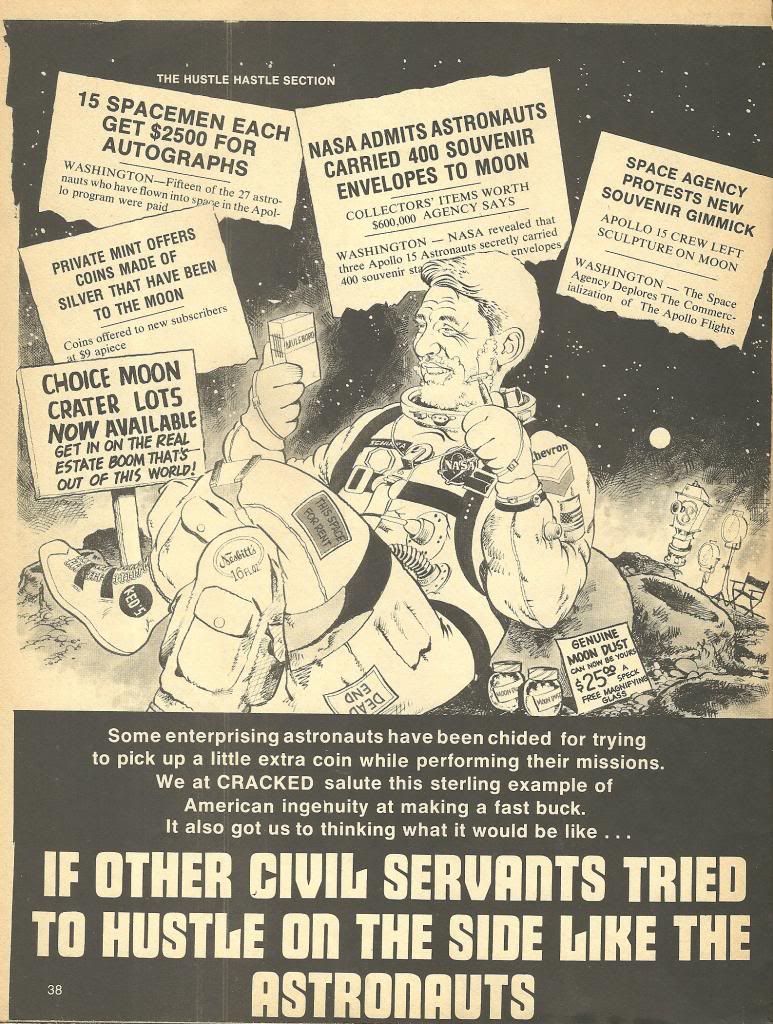 John Severin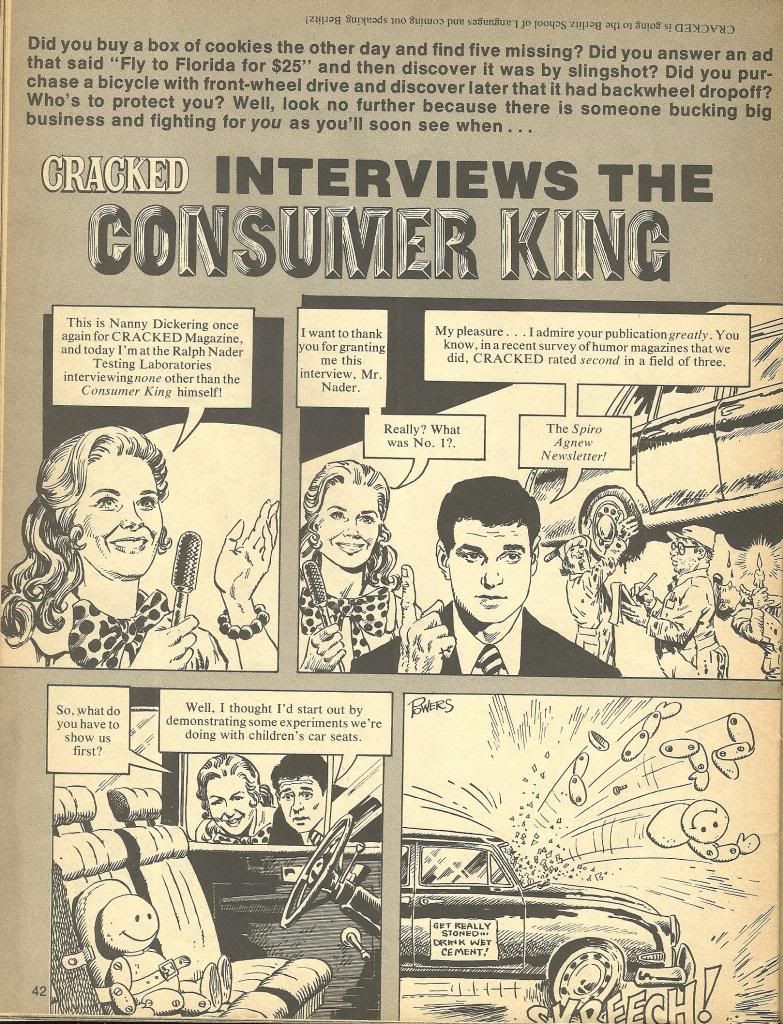 This pages was shared with this
Your (Ugh) Ancestors
strip.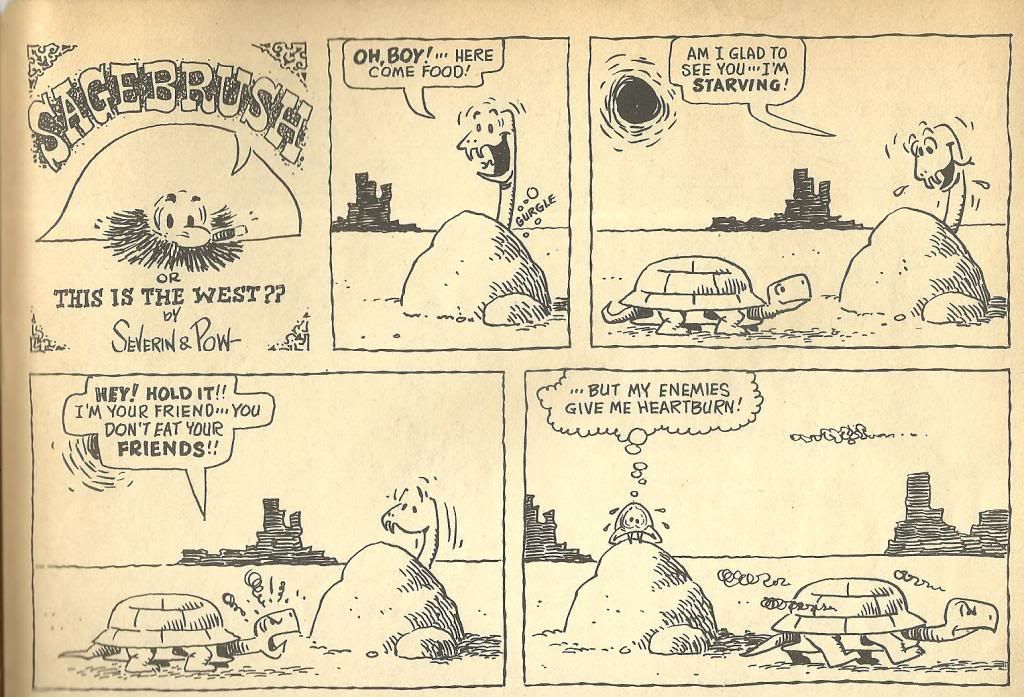 Charles Rodrigues again.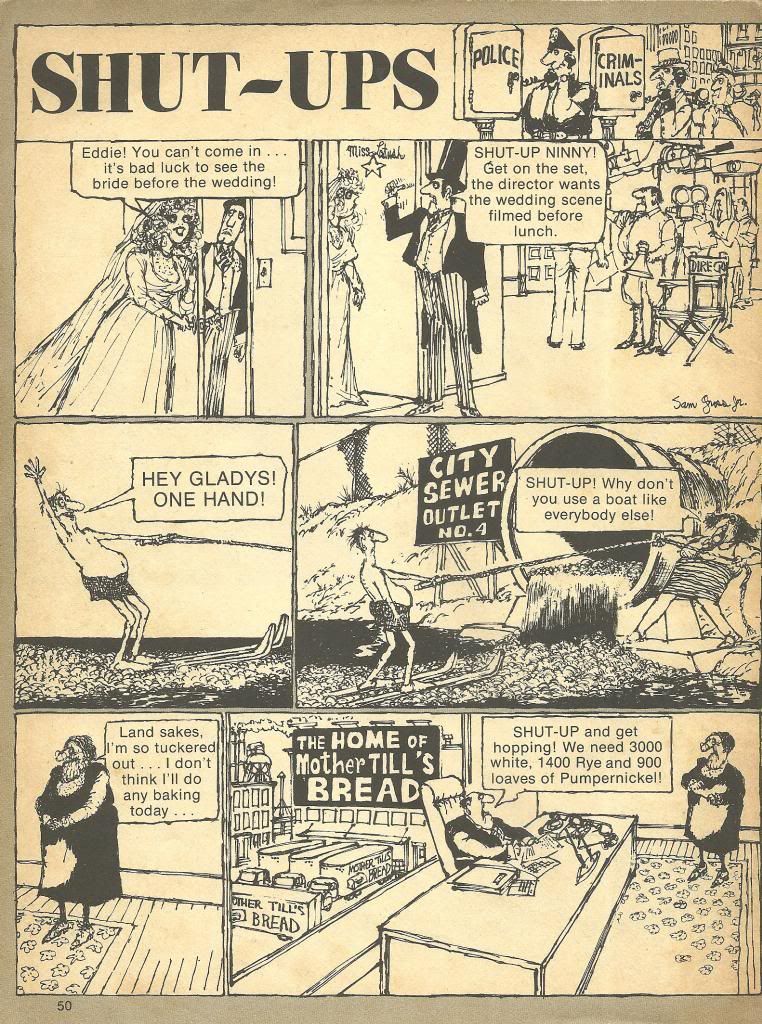 It's not clear who the artist was for this.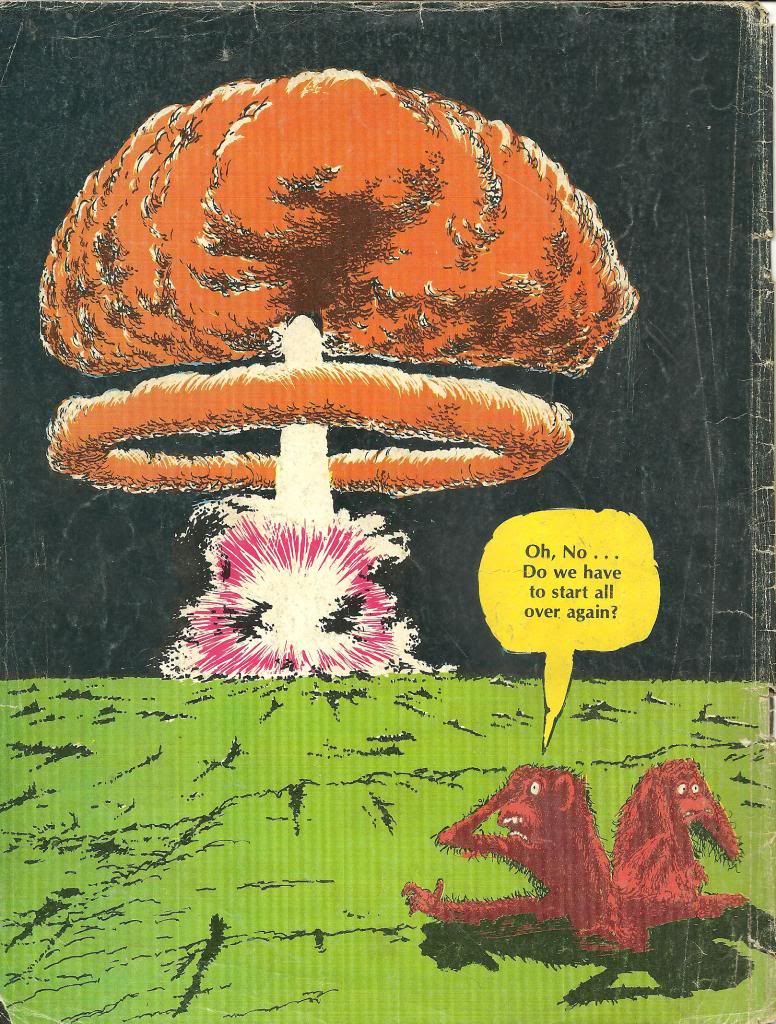 Next Wednesday:
Cracked
#112