Until I find more. There are more somewhere. Most likely locked in storage. Until then, this all the rest what I have. I did all kinds of illustrations for
New York Press
articles from about 1994-2000.
This was in the listings probably of a screening of some 60's drug addiction film. That's my guess.
A symposium of
Bust
Magazine. I think I was told to make everyone Cathy.
These next two were for
Mistress Ruby
's column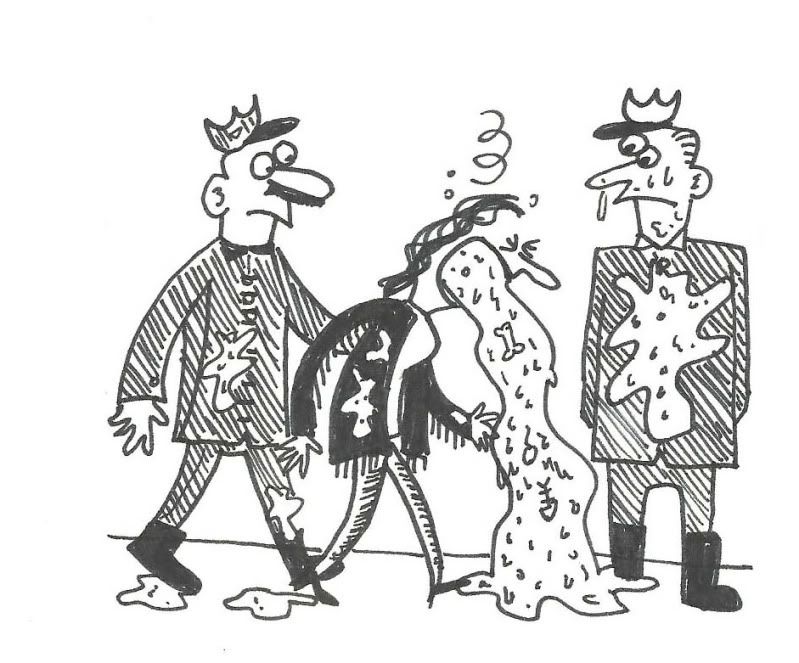 The back of this says "Eddie Murphy". Anyone remember a film where he's in old person make-up and in prison? I think it was for a review of that.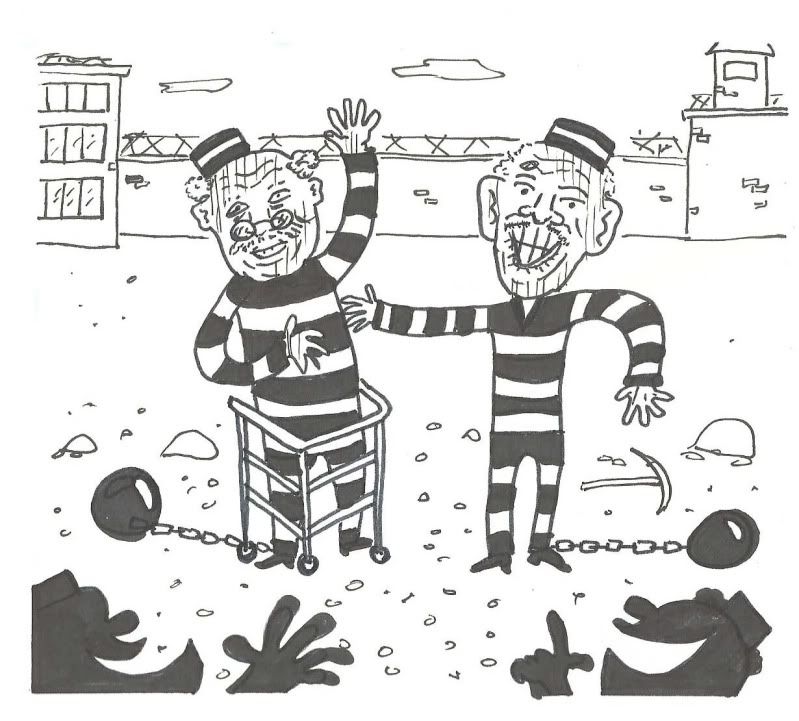 Another Mistress Ruby illo. I think the guy in the wheelchair is supposed to be Larry Flynt.
For the listings for
Karen Finley
. At the time, Senator
Jesse Helms
was making a big deal about her getting an NEA grant.
Anytime I was able to use my
He Aims to Please
character as a stand-in for "dirty old man", I would. I probably did more illustrations with him than I did strips in my own comics. This was for an adult bookstore in their Holiday Gift Guide one year.
Cousin Blew Them All
was a book title I or someone saw somewhere, probably among the freebies in the front of the
Screw
offices, and that was something else I tried to fit in where I could.
Something about the NC-17 rating, and how the
South Park
movie was its latest potential casualty.
For article about
Dogme 95
filmmaking.
About how in New York there wouldn't be any controversy over a Gay Pride Parade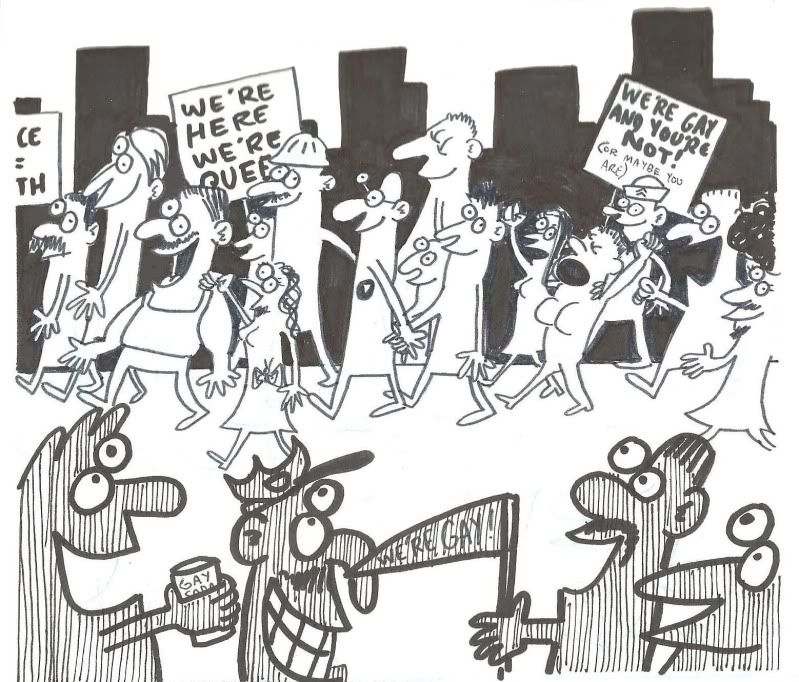 Happy New Year, everyone!