continued from last Saturday.
A few more cartoons from
Great Cartoons of the World, Second Series
from 1968.
This one's by
Jules Stauber
for Bärmeier & Nikel (you can put the text from this link in a translator.)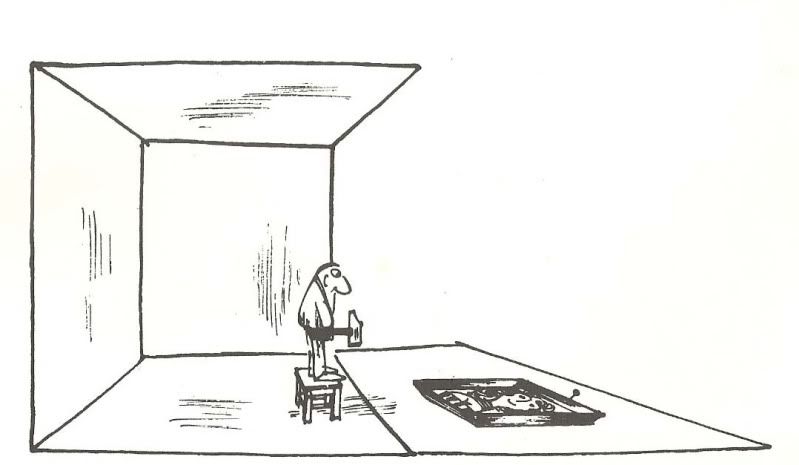 Terrence Parks
a/k/a "Larry" for
Punch
. In the introduction to the book, editor John Bailey says:
The English cartoonist Larry has given birth to a race of problem solvers. Ingenious and inventive, Larry is a great slapstick comedian who happens to be able to draw. His hapless specimens of society are either angry with or frustrated by the artifacts of our era.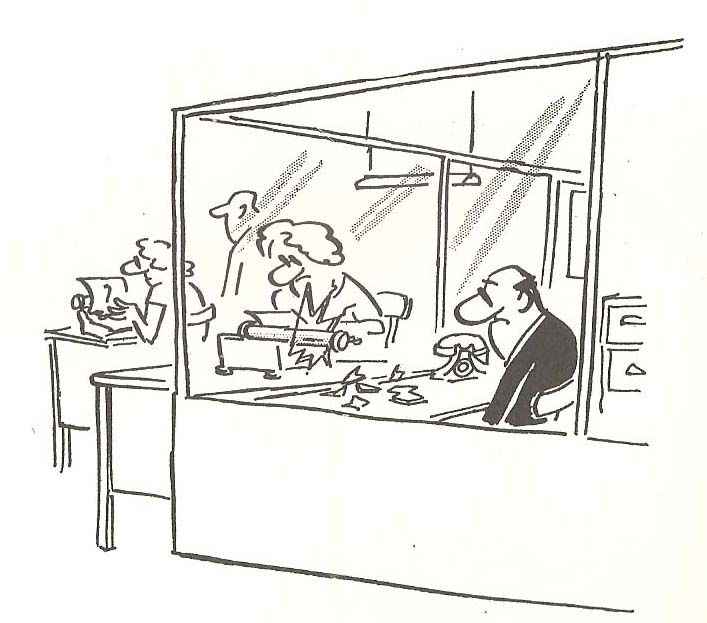 Leslie Starke, who I wrongly labeled "Larry" before. Apologies, all those
Punch
cartoonists are alike to me).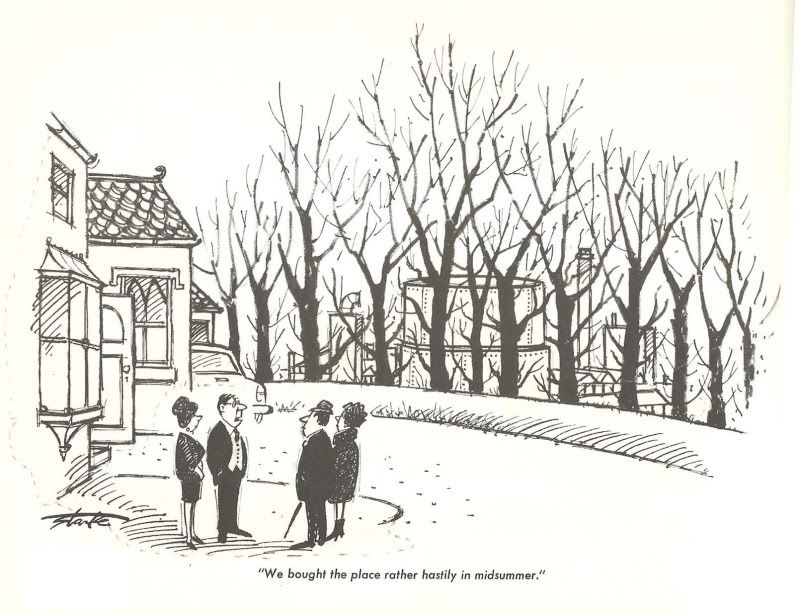 Michael Ffolkes
, also for
Punch
.
Donald Reilly
for
The New Yorker
.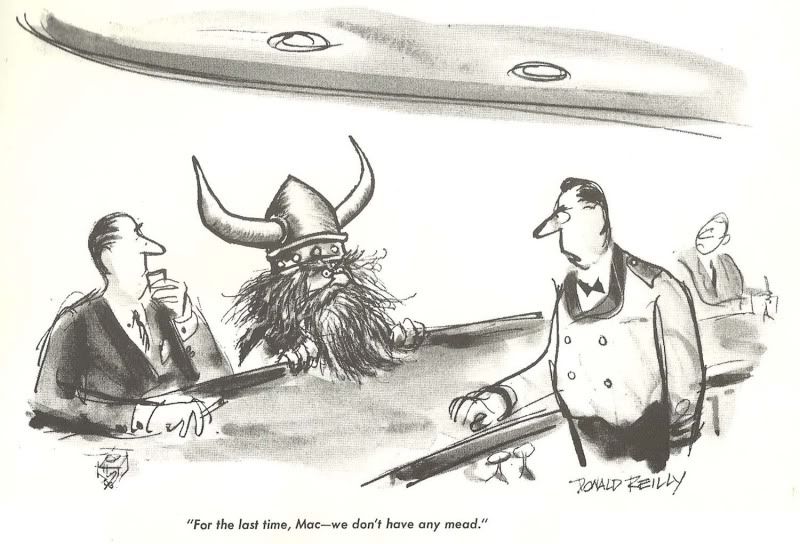 A. G. Sens, who's in some of the men's magazine cartoons I've been posting.
Hans-Georg Rauch
for
Nebelspalter
Anatol Kovarsky
Terrence Parkes for
Punch
.
Volker Ernsting
for Bärmeier & Nikel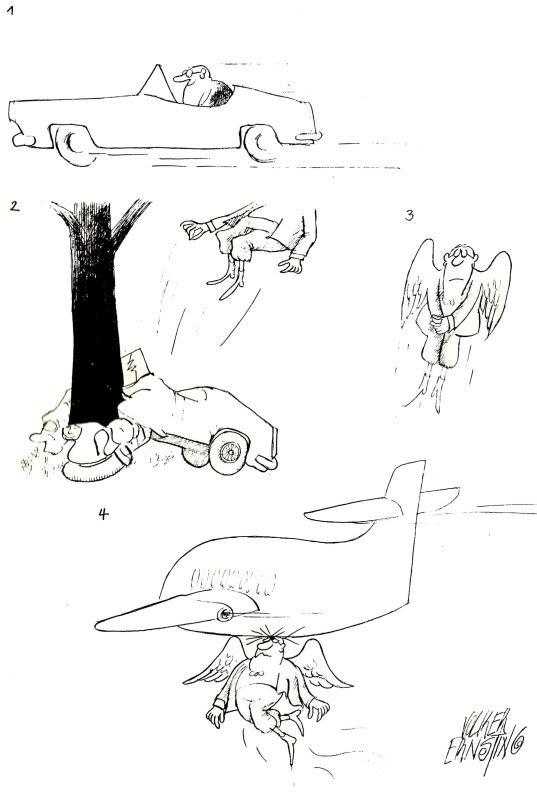 Terrence Parkes
Alex Graham
for
Punch
in 1963.
Vahan Shirvanian
for
The Saturday Evening Post
. He's also mentioned in the foreword:
Shirvanian is one of the few hilarious cartoonists who make you laugh in the sense that W. C. Fields makes you laugh. His drawing is honest and charming, with a light touch, and his sense of the ridiculous is outrageously developed. One is not merely pleased by an intellectual idea in one of his cartoons; one sees something in them that is genuinely funny.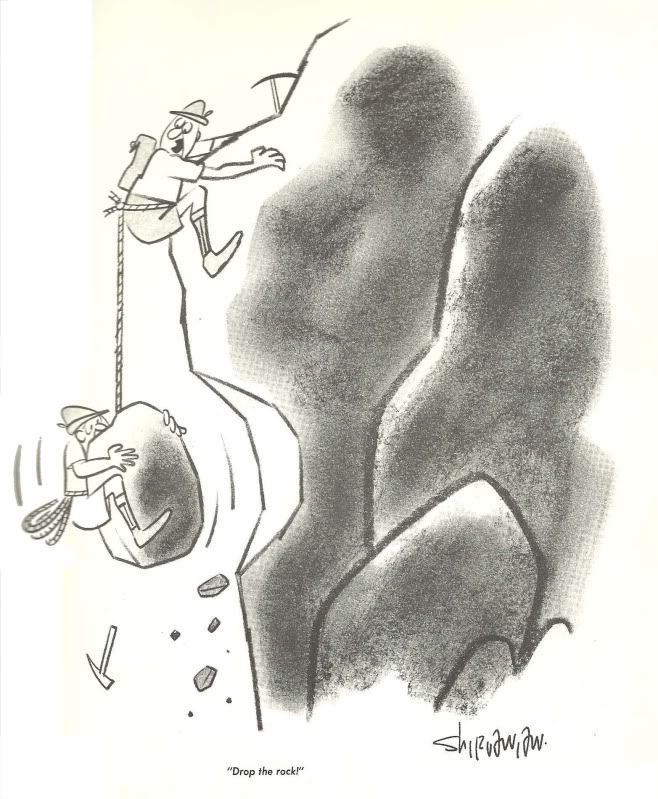 More from this book next Saturday.