From the May 1960 issue of
Scamp
, by
Bob Schroeter
.
Volume 2, issue 4 of
Bachelor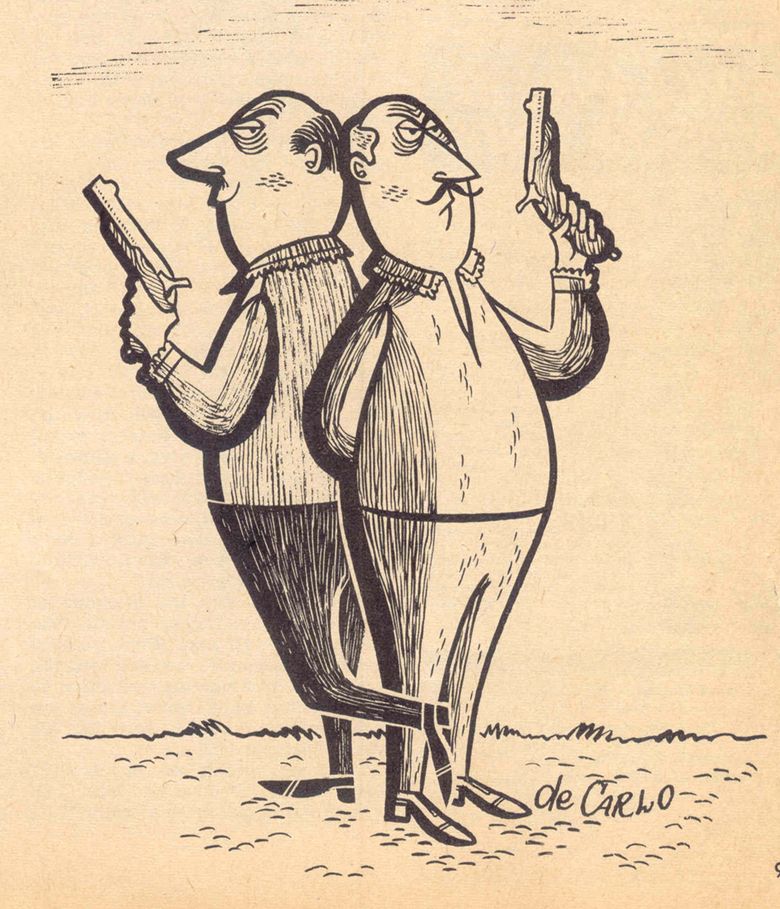 From the same issue of
Bachelor
, by
Bob Tupper
.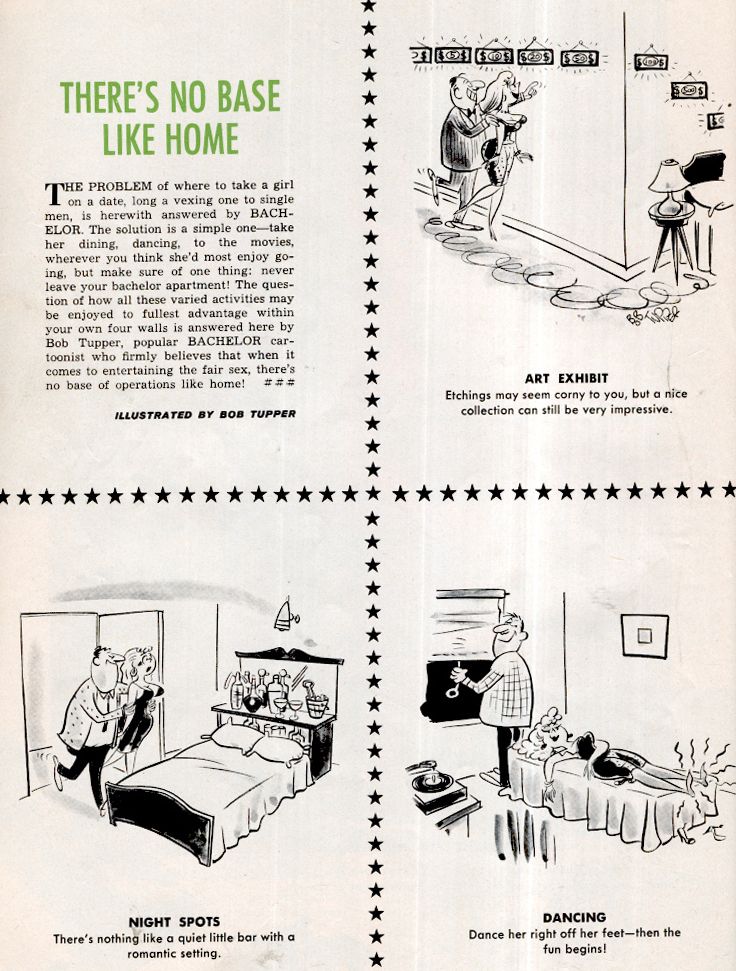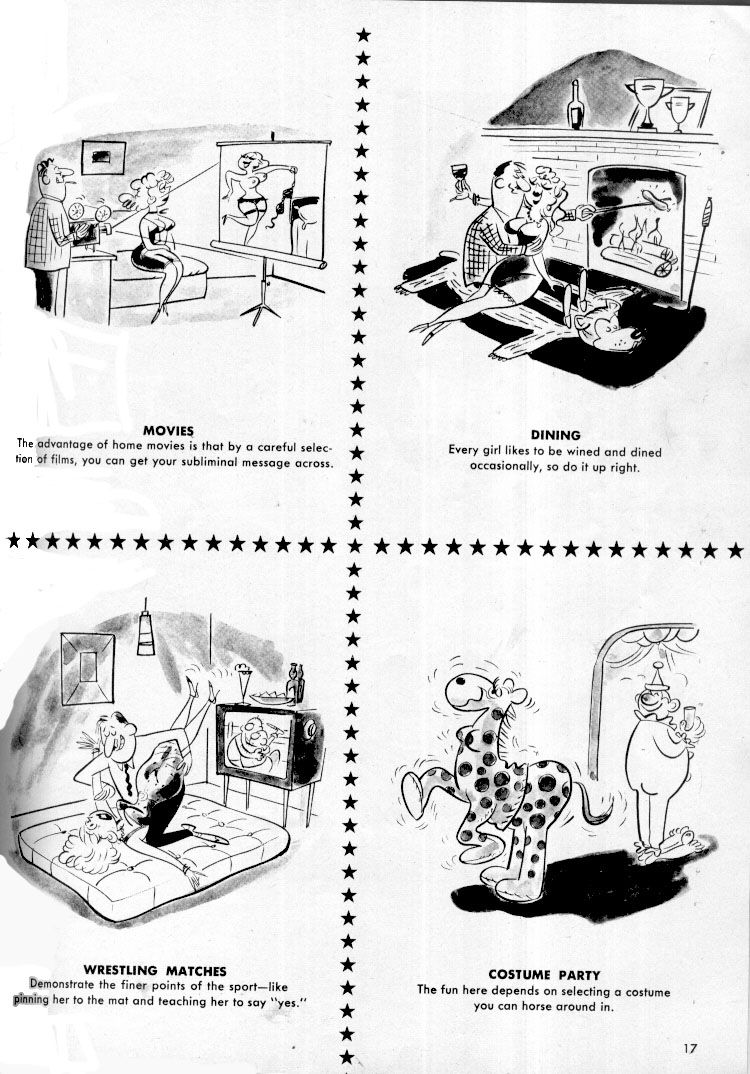 Ace
Volume 7, number 2 from September 1963""""
Topper
, September 1964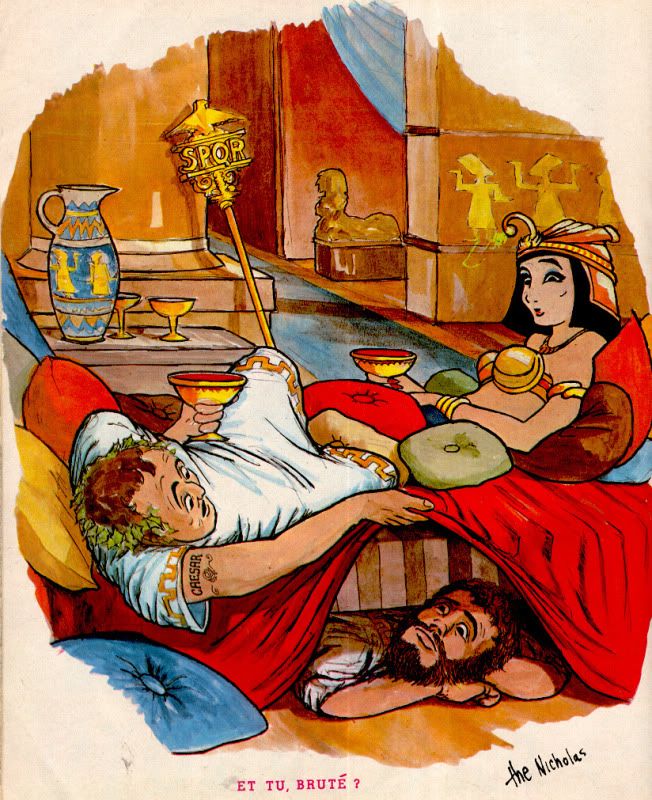 Feiffer-inspired cartoon fro that same issue of
Topper
Bill Wenzel
cartoon from volume 13, issue 10 of
Caper
from June 1969.
Monsieur
volume 6 #3, June 1963
Magazine Management, the company that originally owned Marvel, had a feature called
Pussycat
written and drawn by various Marvel staffers, like
Larry Lieber
and
Jim Mooney
. The strip was compiled in its own collection. I'm not sure whether or not this one was included. It's from the January 1972 issue of
Men
, most likely done earlier.