Continuing with my collection of
Cracked
, this one #35 from April 1964.
Cover as usual by
John Severin
.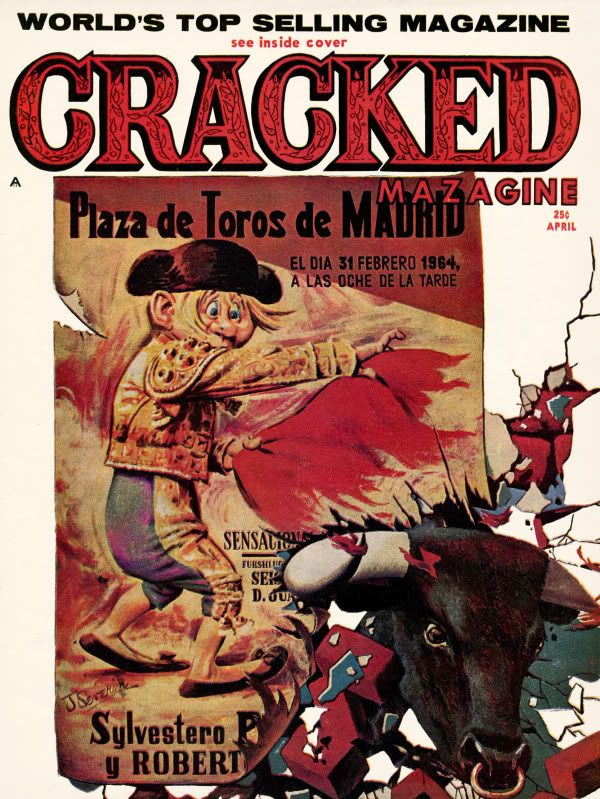 The inside front cover was a real ad for a top or yoyo or something.
From
The Cosa Nostra First Reader
drawn by
Bill Ward
.
Hurry-Ups
by Severin drawn in a different style to make it look like they had more artists than they actually did.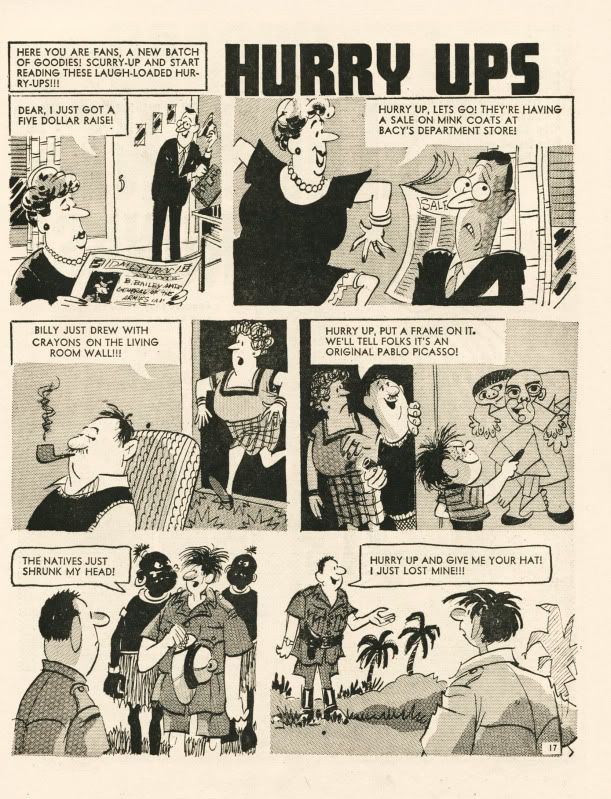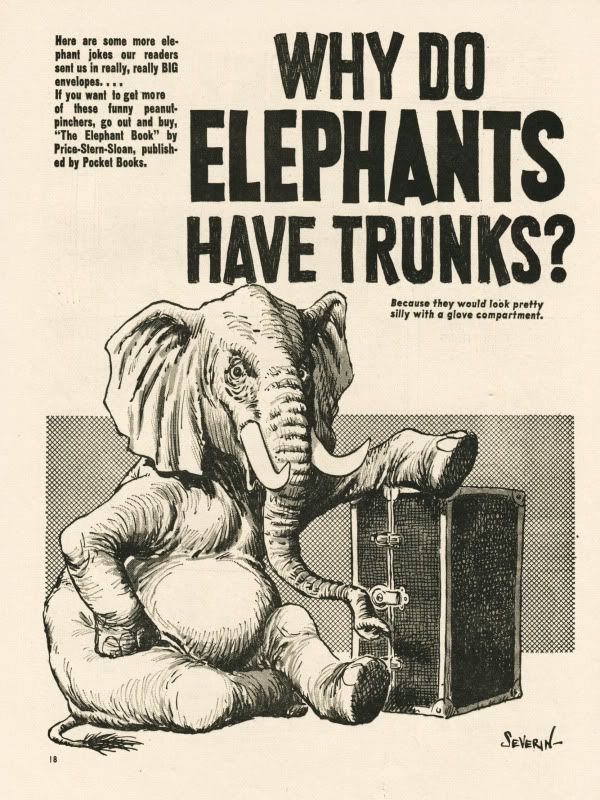 Page from
Sylvester's Photo Album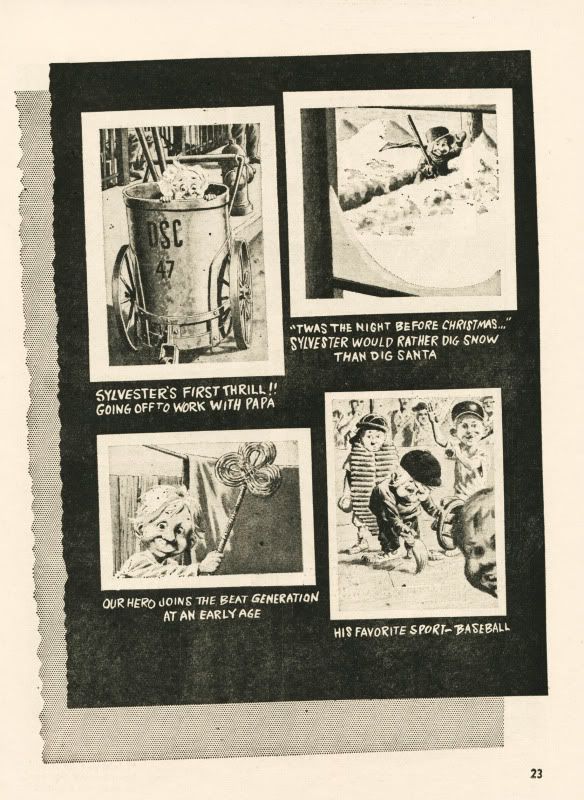 It All Depends on the Point of View
drawn by Bill Ward has someone that's obviously JFK but a beard and glasses were added by someone else to save face since the assassination occurred between the time the strip was done and when it was printed. Then was another Ward article called
Dreams That Didn't Come True
.
One pager written by
Don Edwing
. Note the attempt at using marginal jokes the same way
Mad
did.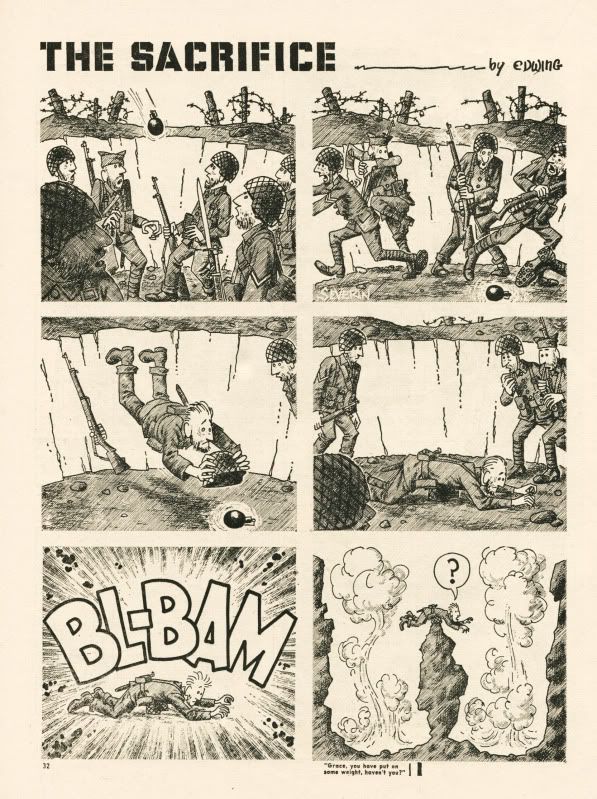 Don Orehek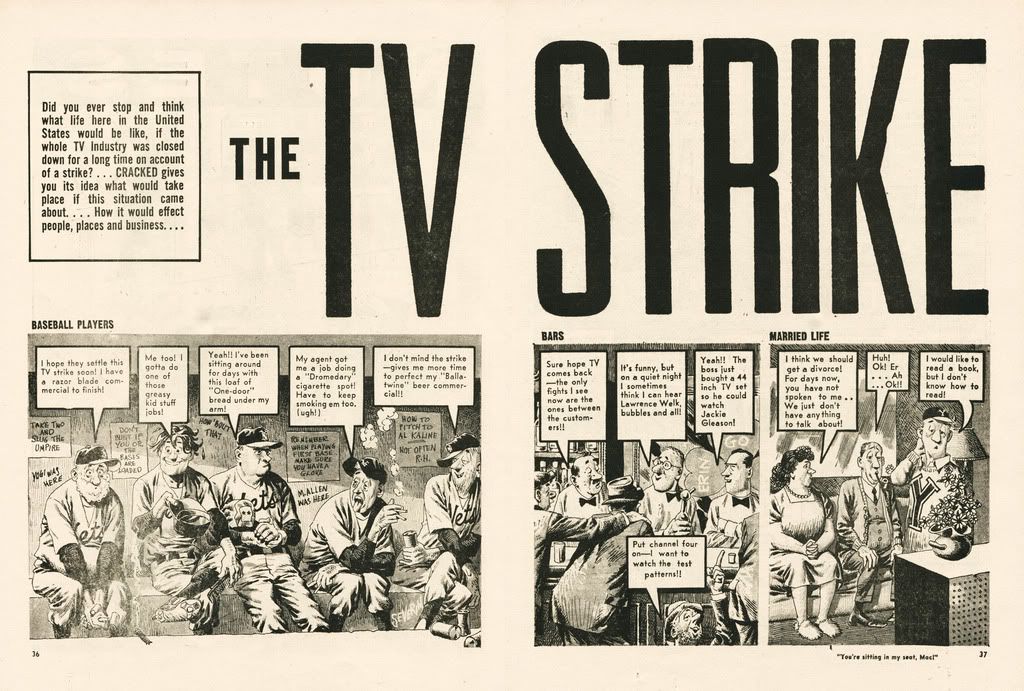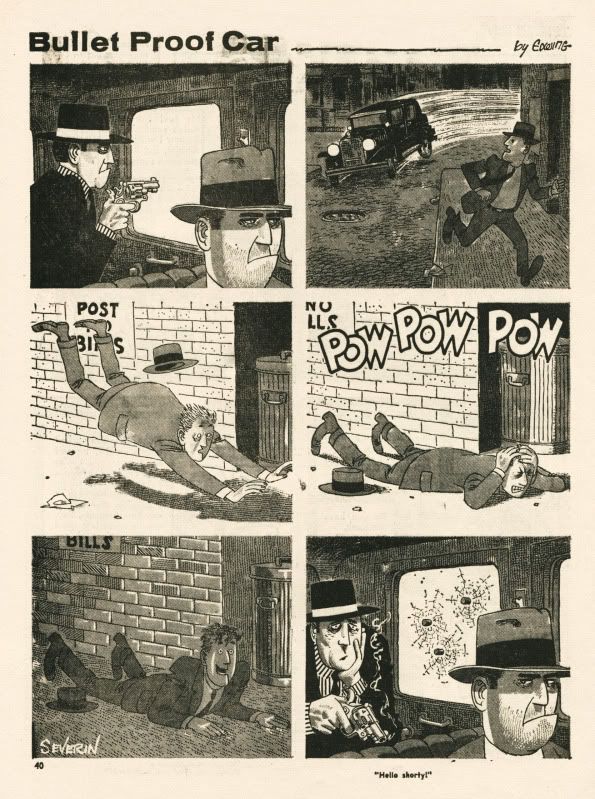 Before this one-pager was
Personalized Wrist Watches
drawn by Severin.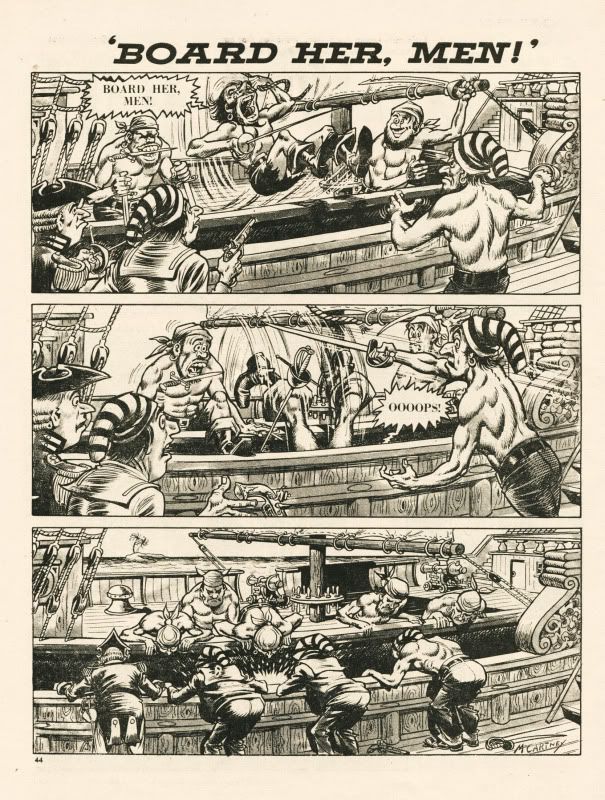 After this was an ad for "Transylvania Life" and a subscription ad, both by Severin.
Next Wednesday I'll show parts of
Cracked
#36.