Around 1995 or so, I did a premium for
WFMU-FM
of
Missing Persons Trading Cards
. There were also cards from
Steve Willis
,
Doug Skinner
,
Mack White
,
Justin Green
, and
Chris Ware
, among others (I'm writing about this from memory, so I don't remember everyone). We were each given a suit (with the bigger artists doing J, K, Q) of famous people known to be missing. They came with a booklet explaining who they were. They were commissioned by
Hank Arakelian
.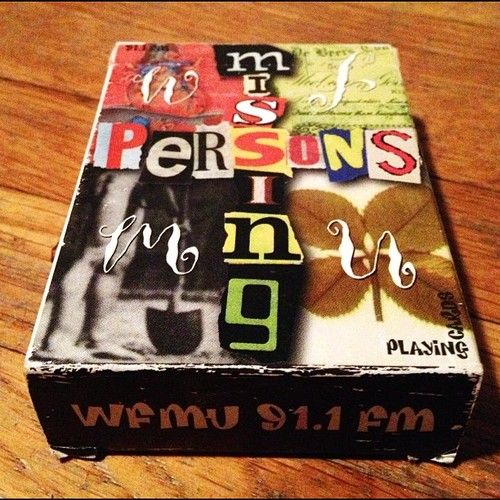 This first one was of
Sylvestre Matushka
.
Jerry Tarbot
Charlie Chaplin's corpse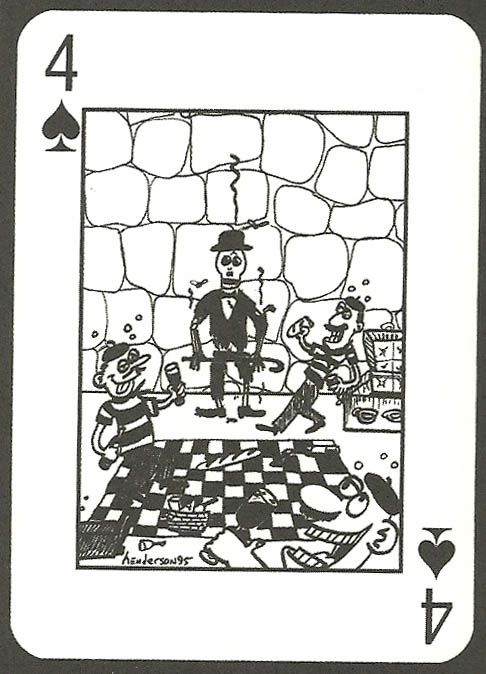 Cromwell's head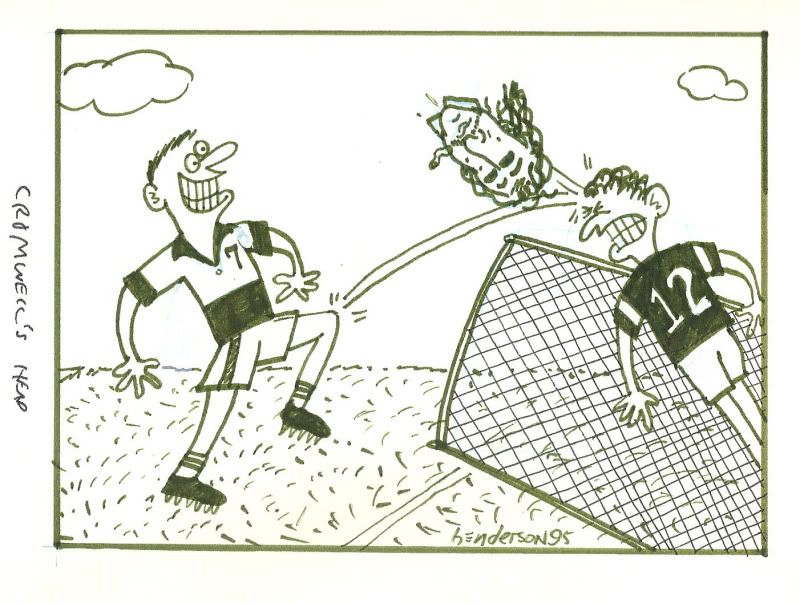 The Carroll A. Deering
George Mallory
, who is no longer missing but was when these cards were drawn.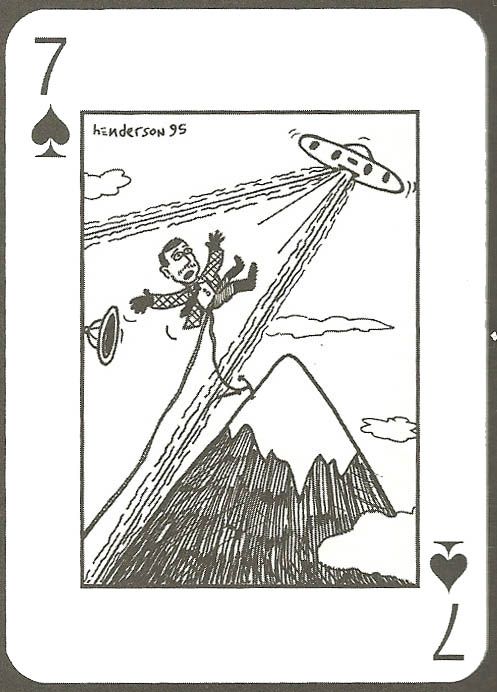 Léon Theremin
Nungesser and Coli
.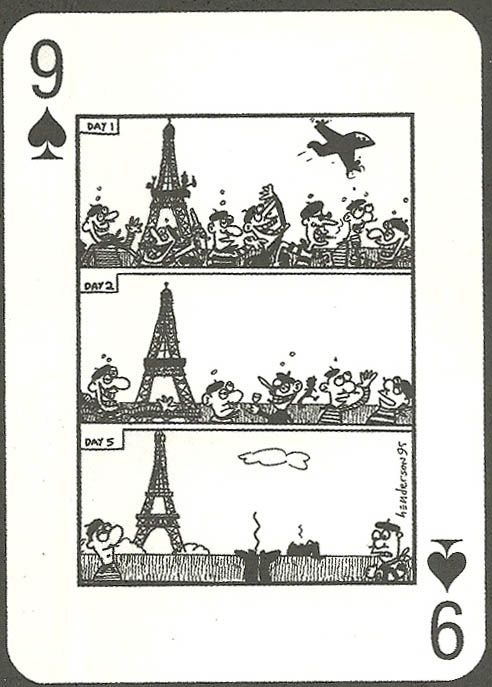 Louie Miller
. I didn't get it at first either. The sign at the bank should be a clue before clicking on the hyperlink.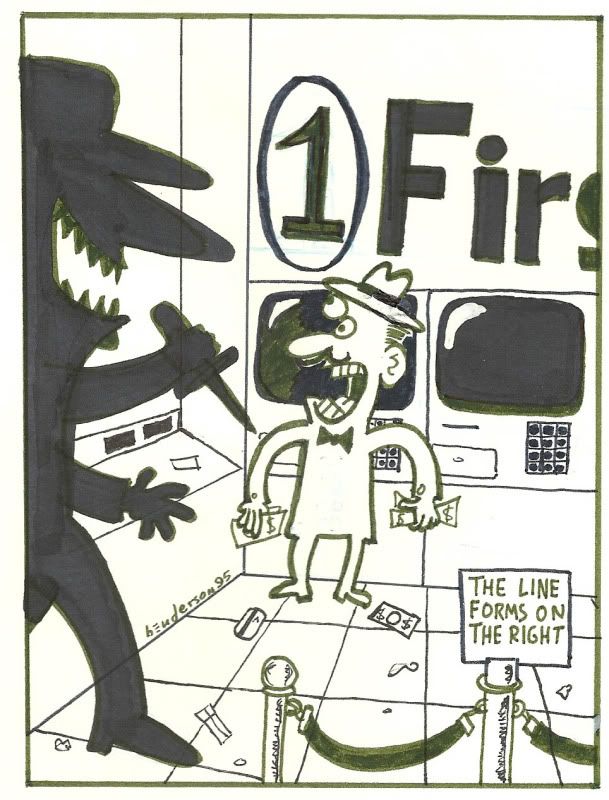 I drew this for
LCD
, their giveaway magazine.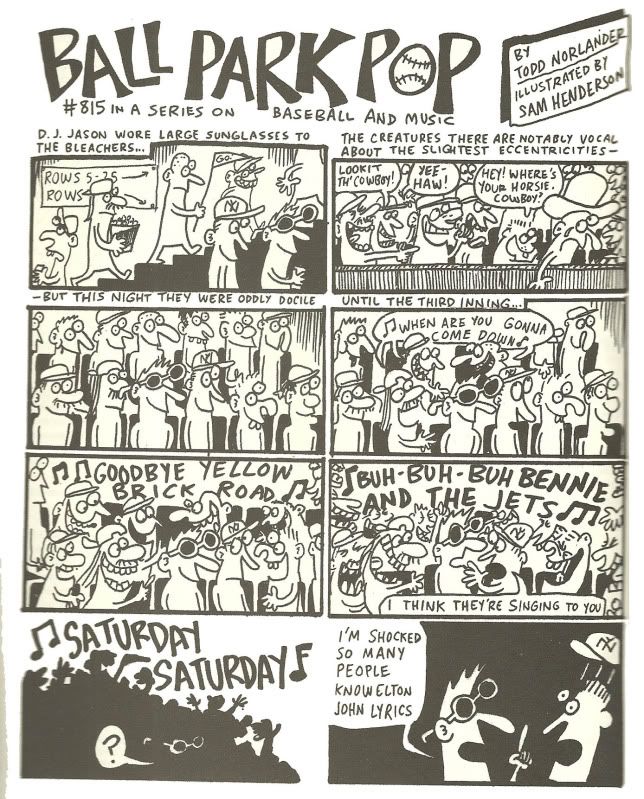 I don't remember ever giving them this or where in came from, but there it is so that means I did.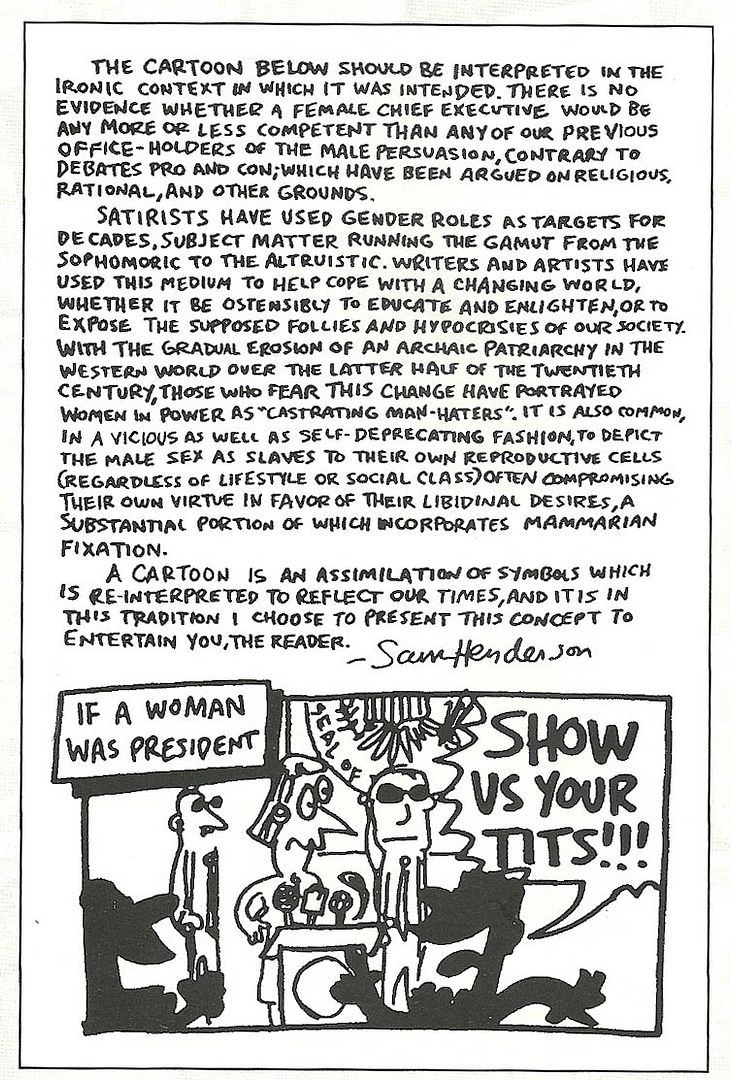 I also did something for their 1999 calendar. Something about an insane asylum maybe. I can't remember exactly who the art director was but I do remember she worked at a rap record label and I was told to drop this off at her place of work. When the elevator door opened there were four guys standing there pointing guns at whoever came out, I guess they were the bodyguards of someone there.