Let's open up another 70s time capsule in the form of
Crazy
#11 from June 1975
Cover by
Kelly Freas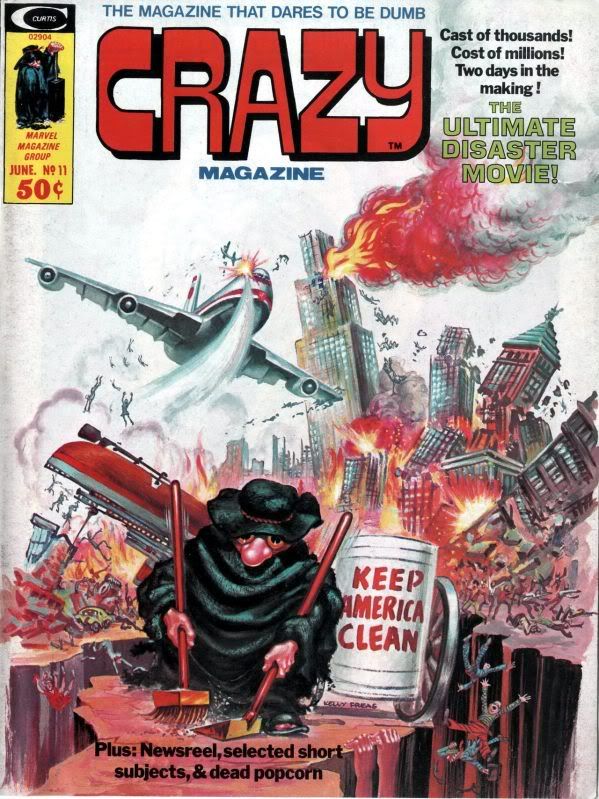 by
Steve Gerber
and
Robert Graysmith
Parody of
Towering Inferno
by
Stu Schwartzberg
and
Vance Rodewalt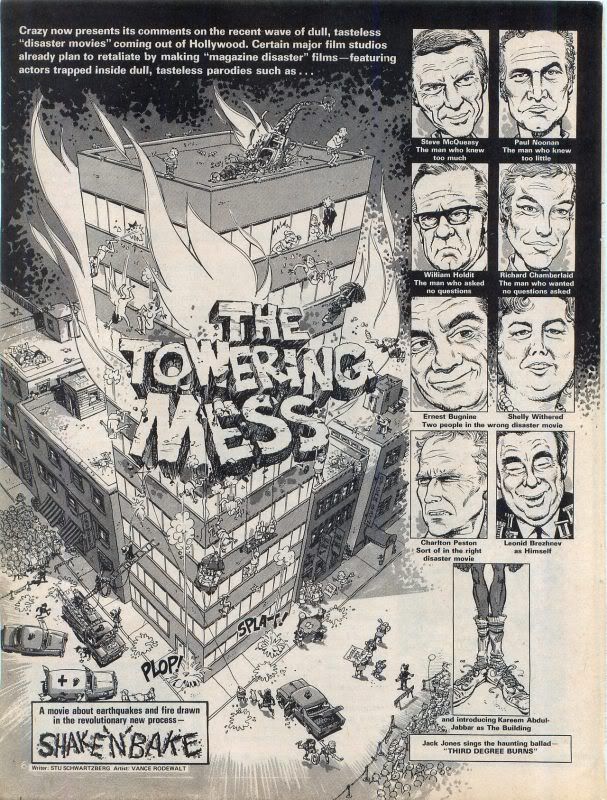 Recurring feature for five issues by
Gerry Conway
and
Vic Martin
.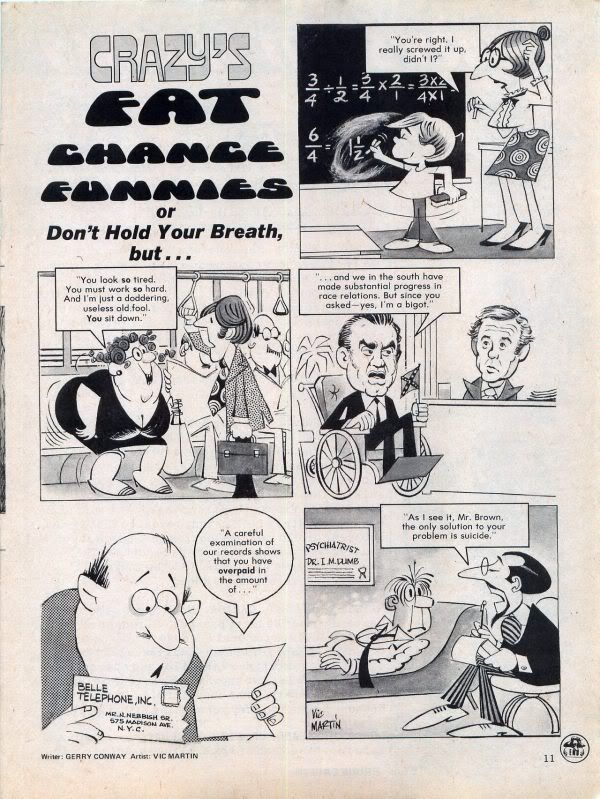 Innuendo later used by
National Lampoon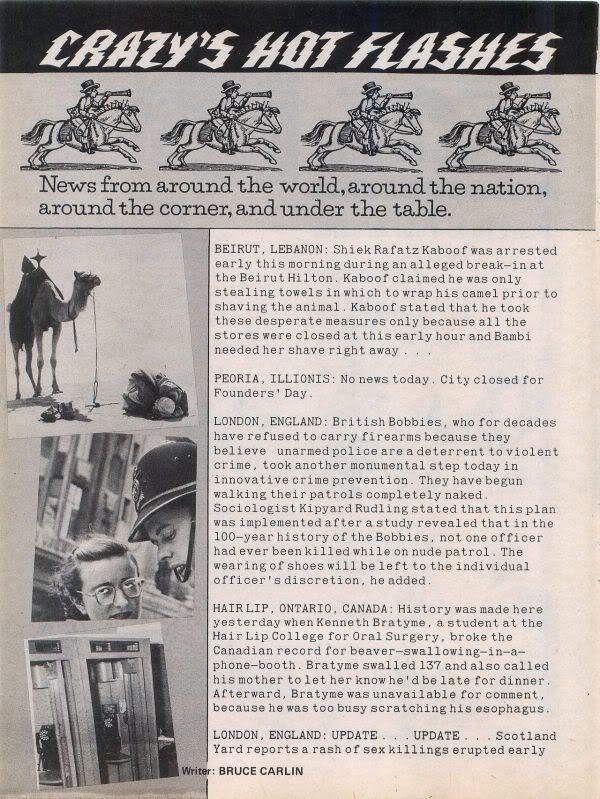 After another
Consumer Confidential
credited to "Petunia Begonia" and
Disaster Crazies
, there's this.
The last installment of their first mascot
The Nebbish
from
Marv Wolfman
and
Marie Severin
After that is an ad for ForSale Distension University, a parody of the
back-to-school ads
that were familiar to comics readers, then another excerpt from
Will Eisner's Gleeful Guide to Living with Astrology
, then a parody of the very kinds of mens' adventure magazines their parent company published.
Second installment of
Lee Marrs
' feature.
A moose killing a bull reminds me of how every kid wonders how Pluto and Goofy can both be dogs. From Bob Foster's
History of Moosekind
After this is a fumetti called
In a Little Shanty Town
by Marv Wolfman about black liberation where I can't tell what's supposed to be the joke, and something called
Poetry Corner
which used the same illustration every issue.
Subscription ad on inside back cover.
Parody of
Nine Lives commercials
.