The June 1964 issue of
Cracked
. Another cover by
John Severin
.
After a parody of
Tareyton
ads, a letters column showing
Steve Allen
reading
Cracked
and a statement of ownership (138,463), is
Sylvester for President
. On the bottom are
Lyndon B. Johnson
and
Barry M. Goldwater
. The Romney mentioned here is
George Romney
, father of Mitt (remember him?)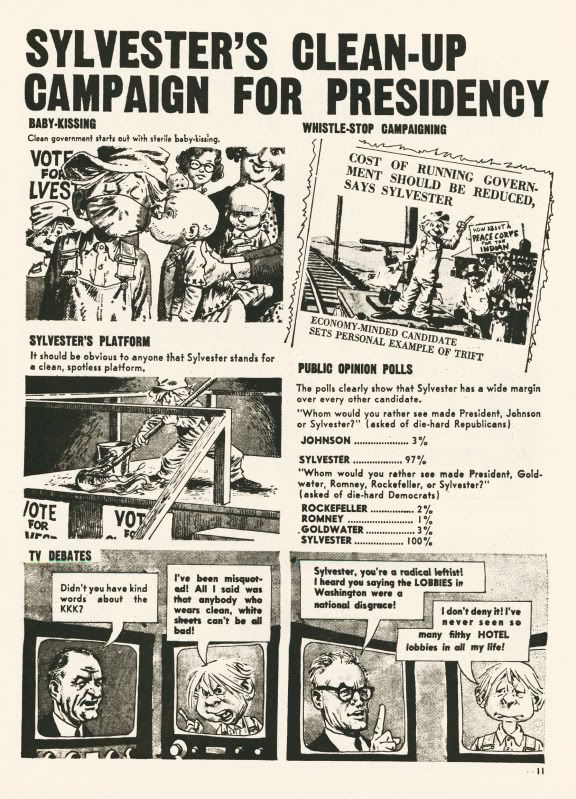 Also by Severin was
Losers Can Be Choosers
.
Bill Ward
takes a look at
Transylvanian TV
.
Ward also looks at 1032 B.C.,
That Wonderful Year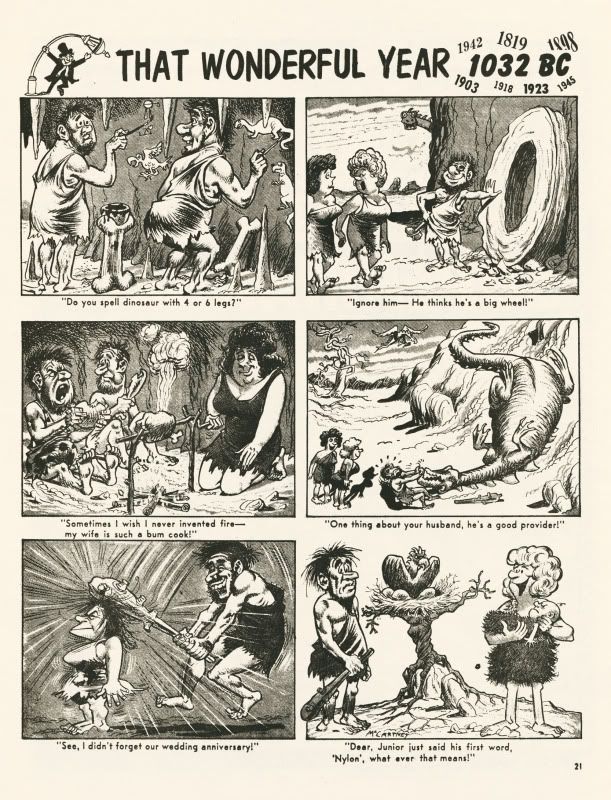 It's funny how at one time it was considered thing for supermarkets to come to the neighborhood without ever dreaming there would be even bigger stores that made them obsolete as well.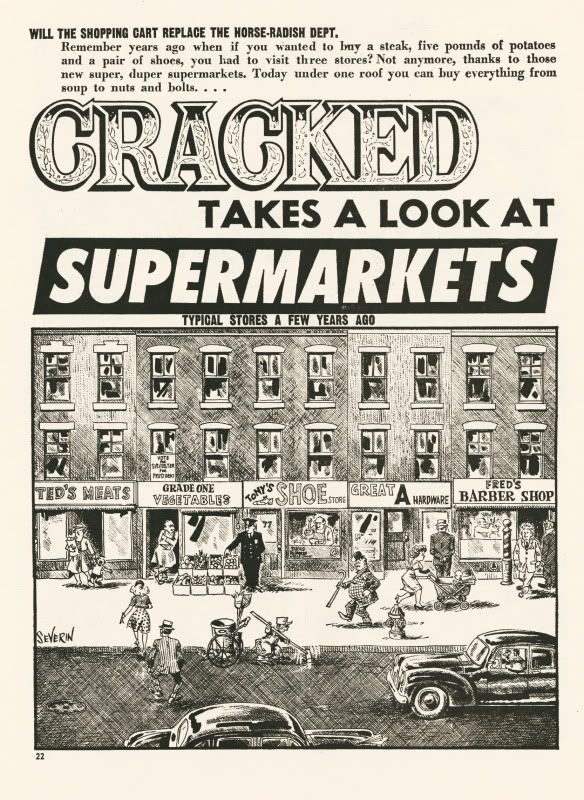 There's a piece by Severin called
Don't Throw Anything Away
, an article by
Al Jaffee
from their sixth issue called
Easy, Exciting Ways to Earn Money in Beautiful Mexico
,
Don Orehek
's
Hard Luck Stories and How to Handle Them
, and then this illustrated by Bill Ward.
This recurring gag feature used cartoons meant for the other magazines companies published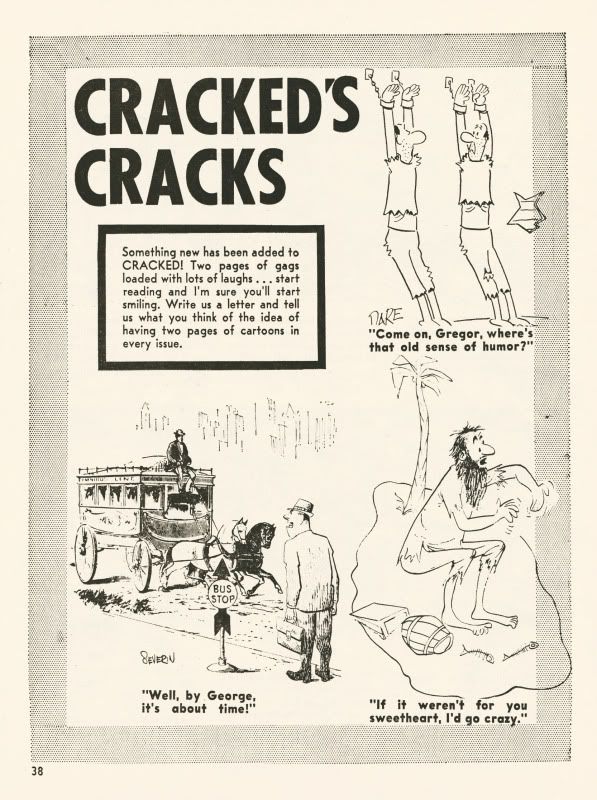 Another thing by Orehek called
The Truth Behind Press Agents' Items
and
this ad
for Fangman's Whiskey.
They might have realized if they had to reprint things, they might as well be from
Jack Davis
I know I would. This comes from #12.
Celebrities' License Plates
showed just that, then Severin did this one pager.
The back cover was some
Travel Stickers
that didn't have any illustrations.
Excerpts from
Cracked
#40 next Wednesday.