This is the January 1964 issue of
Cracked
Cover as usual by
John Severin
.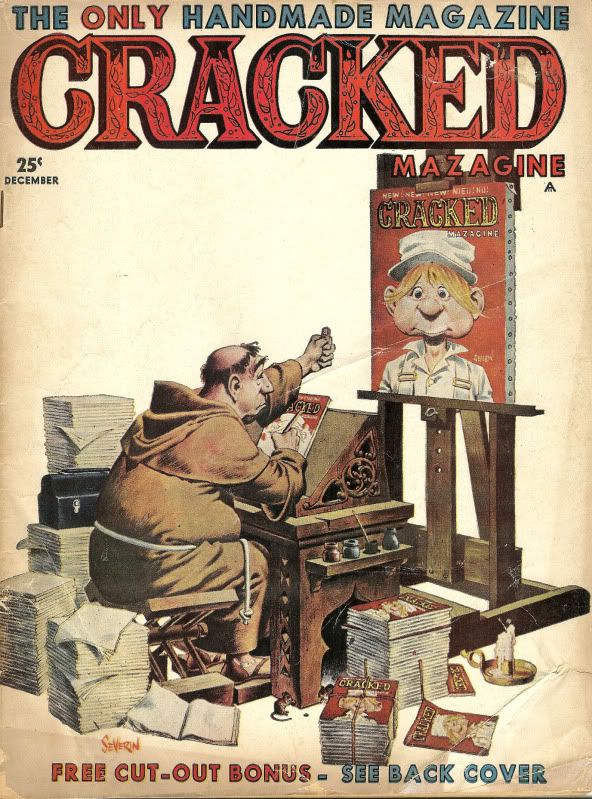 Fake ad by
Bill Ward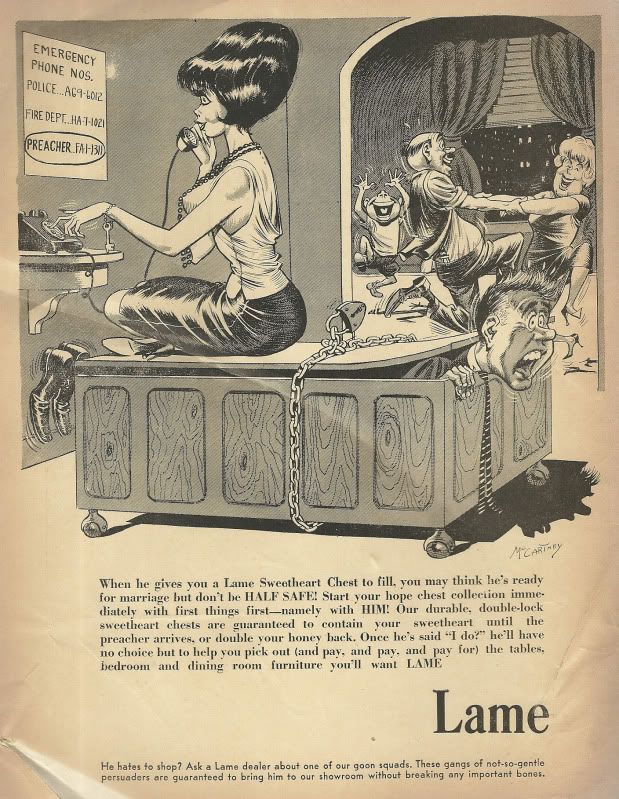 First the letters and ads for their paperbacks, then
Tarzan Goes Around the World in 80 Pictures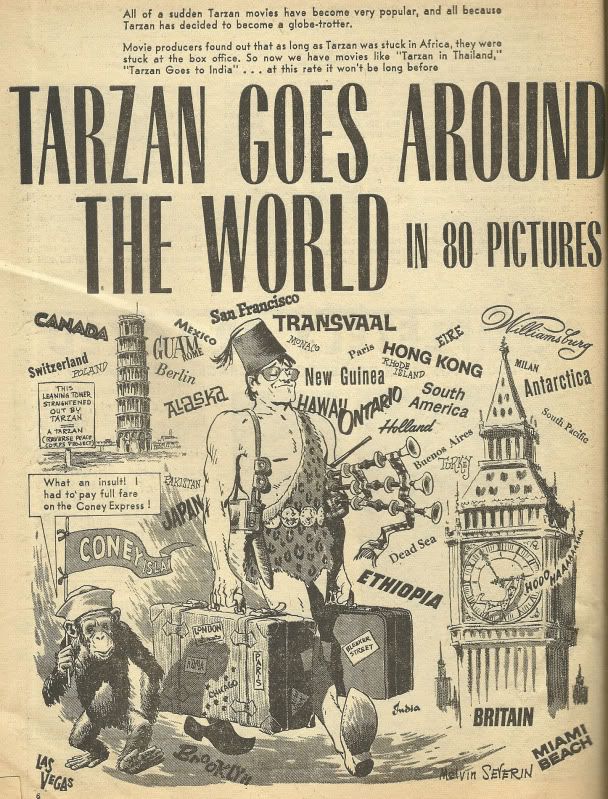 Another Severin article
Letters, We Have Letters
about varsity letters. This is from the following article
Celebrity Credit Card Applications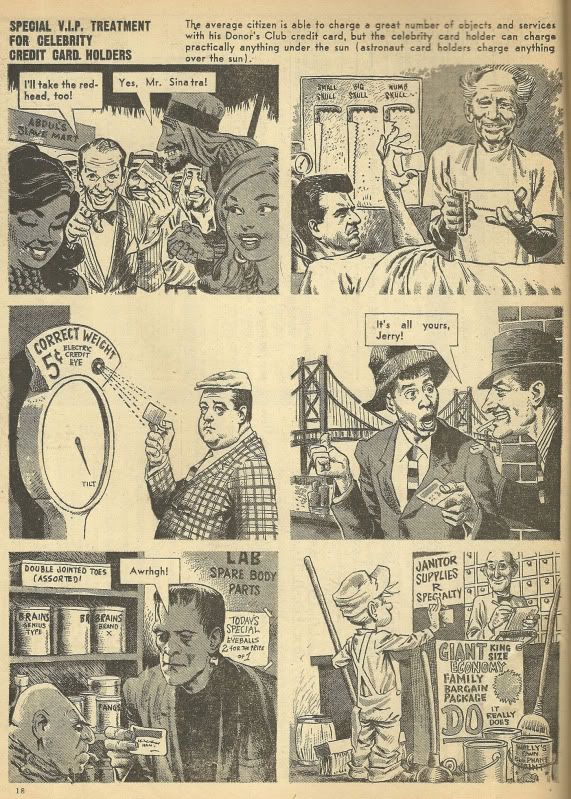 Newspaper Con Tests
by Bill Ward,
G. I. Jr.
by Severin, then another one-pager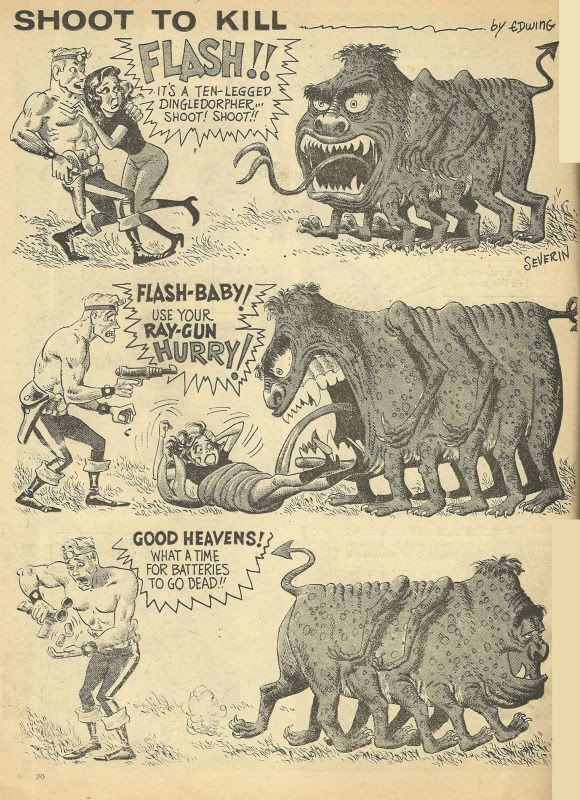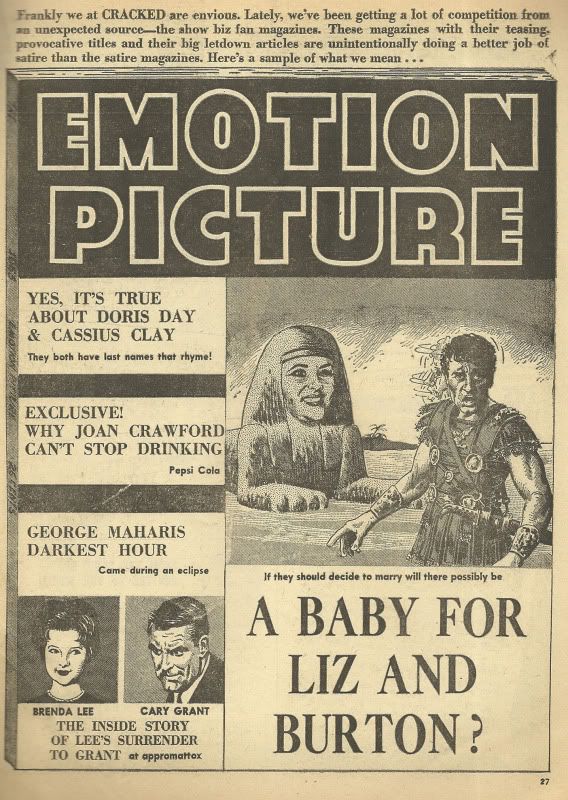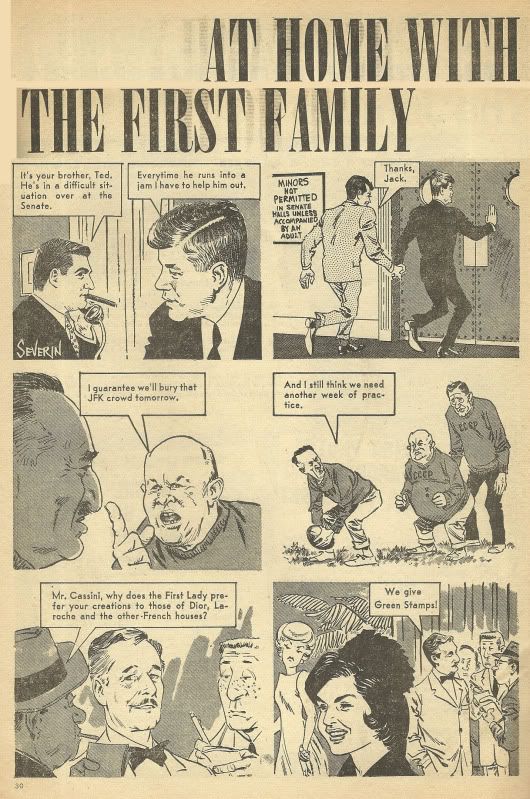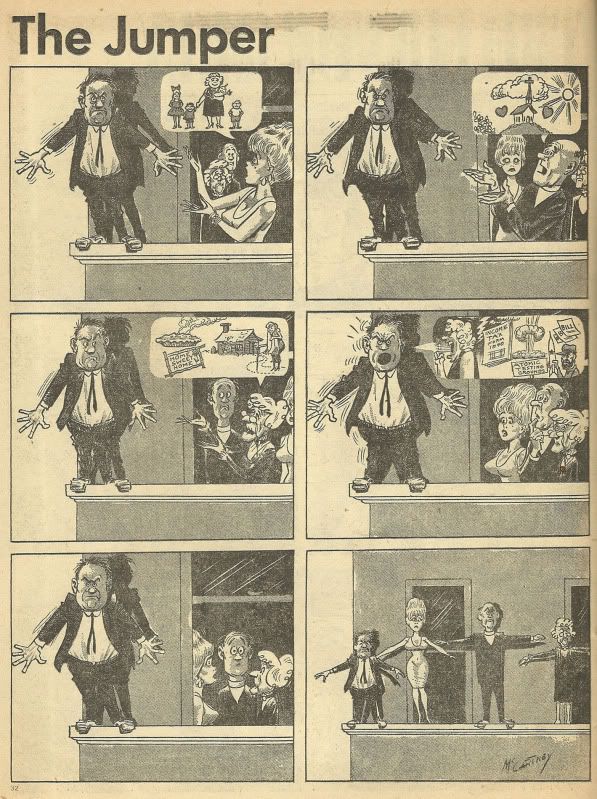 The Monster's Advertising Agency
which was reprinted in
Monster Howls
and featured
here
.
From
Trading Stamps Updated
by
Peter Wyma
.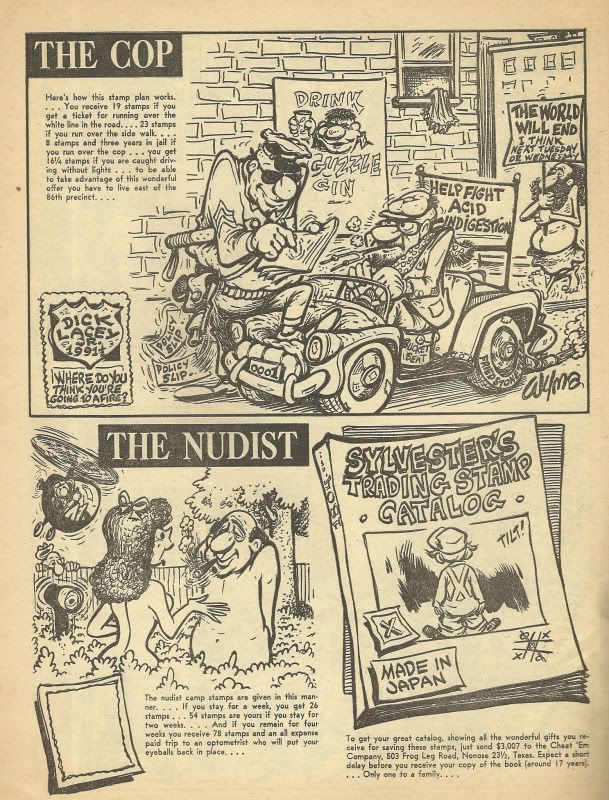 From
Future Film Epics

A one-pager by
Don Orehek
called
Encouragement reprinted in Monster Howls
as
The Dungeon
.
Then a couple pages of
Hurry-Ups
by Severin.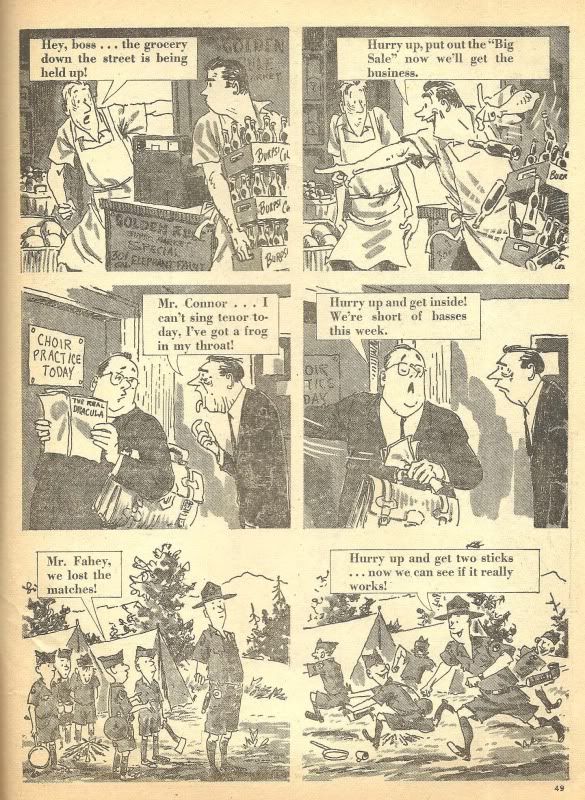 The inside back cover was by Bill Ward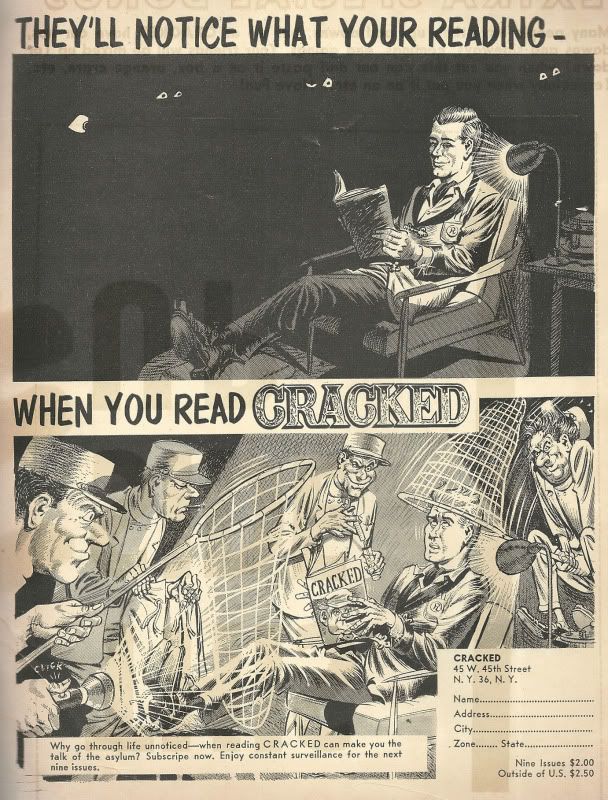 The back cover was a "Bonus" you could cut out and use as a sticker saying "THIS SIDE UP" upside-down.
. Excerpts from
Cracked
#35 next Wednesday.