E. Simms Campbell
Ditto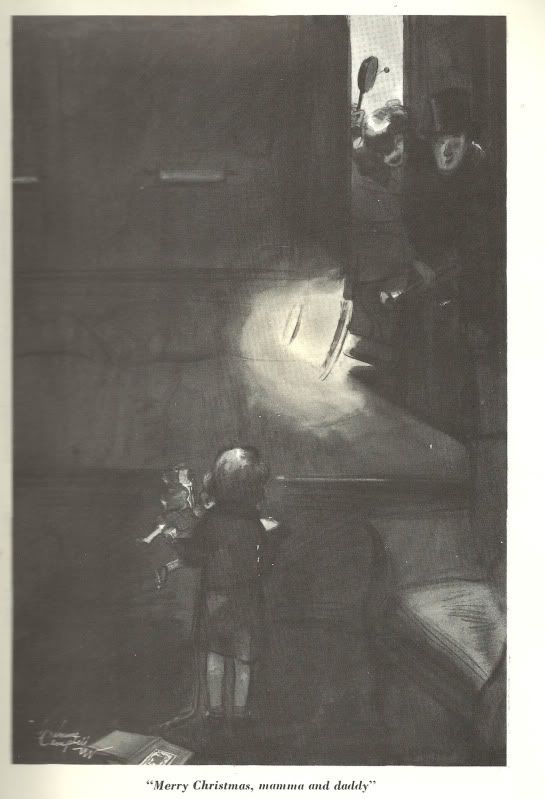 Barbara Shermund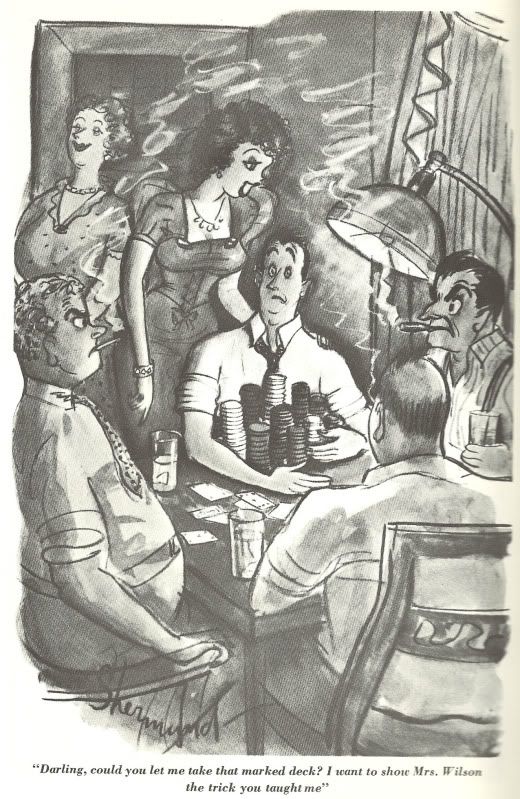 E. Simms Campbell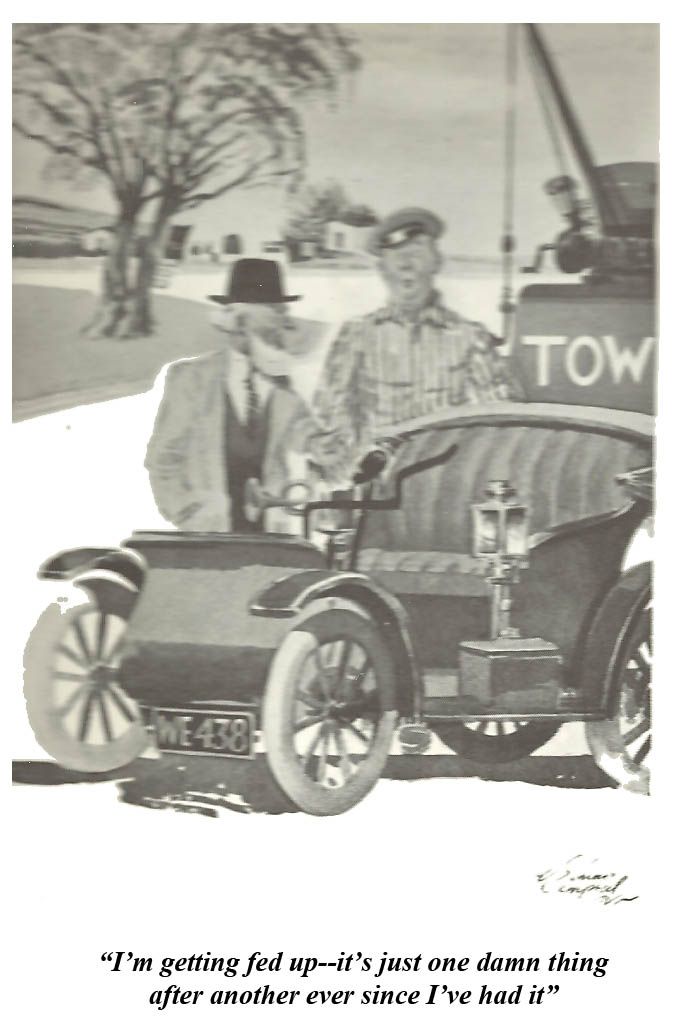 Gilbert Bundy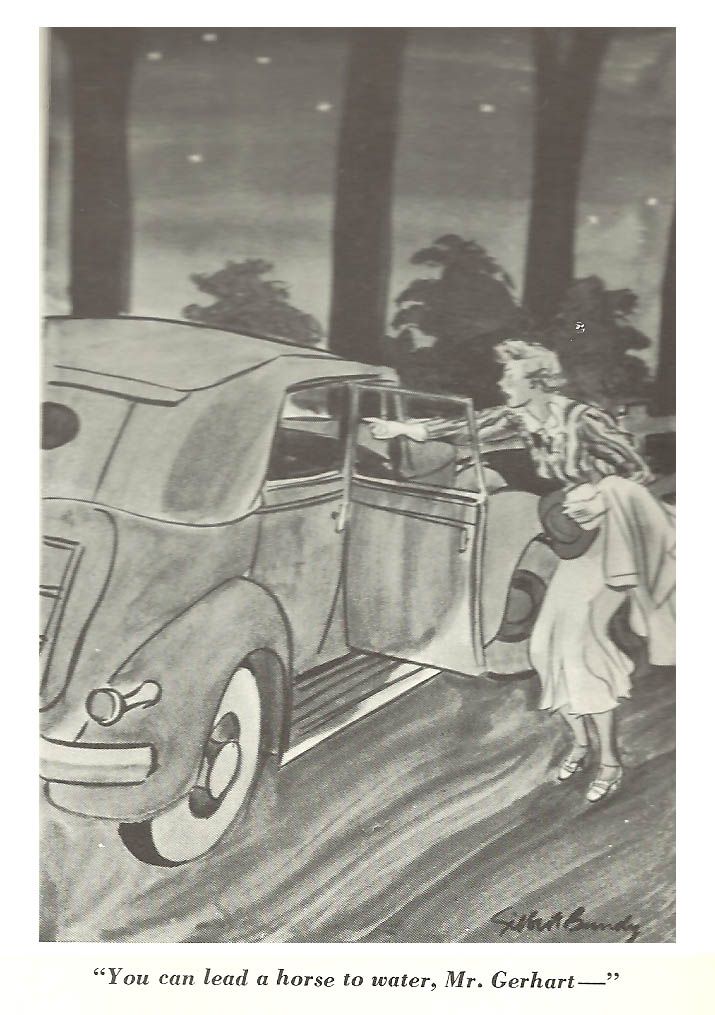 Gregory d'Alessio
, as written about by Bill Crouch, Jr. in the 1980
World Encyclopedia Of Cartoons
:
GREGORY D'ALESSIO (1904-*)
American cartoonist, painter, and art teacher born in New York City on September 25, 1904. Gregory d'Alessio worked as an assistant to a commercial artist and as a bank teller on Wall Street prior to the Depression. Fired from his Wall Street job, he began freelancing cartoons, at the same time studying at Pratt Institute and the Art Students League. About 1932 he sold his first cartoon to the
Saturday Evening Post
. This was followed by sales to
Collier's, Esquire,
the
New Yorker
and most of the major cartoon markets of the day. In the 1930s his feature
Twimbly Twins
was published by the
Saturday Evening Post
. After World War II,
Collier's
magazine featured his panel
Welcome Home
, about the arrival of the American troops and the humorous problems that arose.
In 1940 a panel,
These Women
, starring the svelte secretary Miss Jones, was syndicated by Publishers Syndicate. The panel was stylish, and d'Alessio's quick brushwork gave it a light, relaxing quality, His magazine cartoons were also mostly brush and ink plus wash to the exclusion of much pen work. But since his magazine work was directed to specific audiences, d'Alessio could be more sophisticated in his humor and art than with
These Women
. A classic
Esquire
cartoon shows a shapely woman in a fur coat and hat walking past two other sophisticated New York women. One woman says to her companion, "There's a mink, from a rat, on a cat."
During World War II, d'Alessio was chairman of the committee on war cartoons for the American Society of Magazine cartoonists. The committee worked closely with different government agencies in determining how cartooning would help the war effort and morale of the people.
Gregory d'Alessio eventually decided to end his distinguished cartoon career in favor of painting. He has long been associated with the Art Students League in New York City, where he teaches drawing and anatomy. His wife,
Hilda Terry
, whom he married in 1938, is one of the foremost women cartoonists in America.
*
He died in 1993.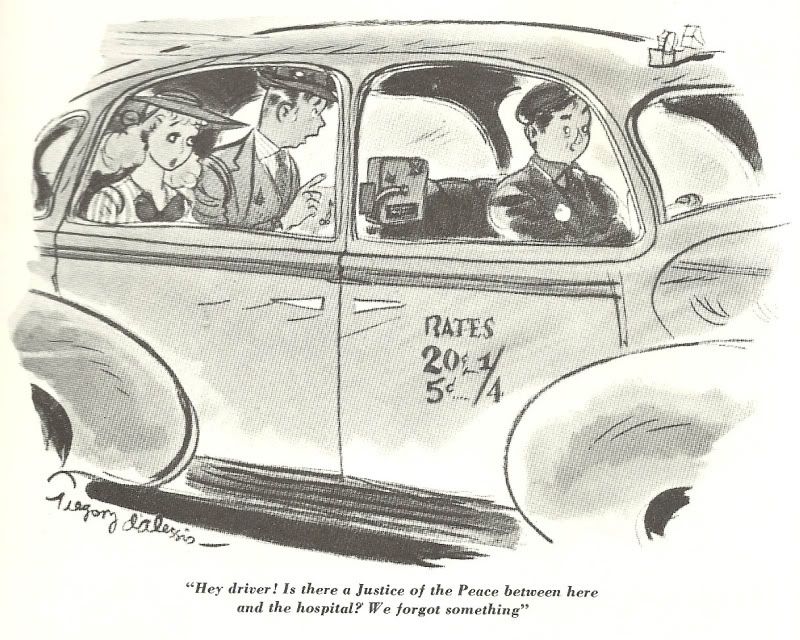 Howard Baer
William Steig
.
George Lichty
. Also in the aforementioned
Encyclopedia
, written by Maurice Horn:
GEORGE MAURICE LICHTENSTEIN (1905-*)
American cartoonist born in Chicago, Illinois in 1905. George Lichtenstein showed an early talent for drawing and sold his first cartoon to
Judge
at the age of 16. After enrolling at the Chicago Art Institute, Lichtenstein reputedly got dismissed in 1924 for drawing moustaches on some of the posters hanging in the school's gallery. The following year he attended the University of Michigan, from which he graduated in 1929. During his college years he edited the
Michigan Gargoyle
and won first prize in the 1928
College Humor
contest.
In 1929 the
Chicago Times
came into existence, and "Lichty" (as the artist was now known) joined its staff from the beginning, mainly drawing sport cartoons and spot illustrations. In 1930 he created the short-lived
Sammy Squirt
, a gag strip about a soda jerk. Lichty was to prove more successful in 1932 with his
Grin and Bear it
, which won immediate recognition and national syndication two years later. In addition to
Grin and Bear It
(which he drew for forty years, relinquishing it in 1974 to Fred Wagner), Lichty has contributed innumerable cartoons to virtually every magazine in the United States. He was also the author of a satirical anti-Soviet panel,
Is Party Line, Comrade
, which ran during the 1950s and 1960s.
Lichty's style is a winning amalgam of loose penmanship, slapdash composition and broad humor. He works hard and fast ("I can finish a week's work within two days" he once asserted) with almost no wasted motion or redundance of line. Lichtenstein has received countless honors for his work and is a four-time winner of the National Cartoonist Society's Best Newspaper Panel award.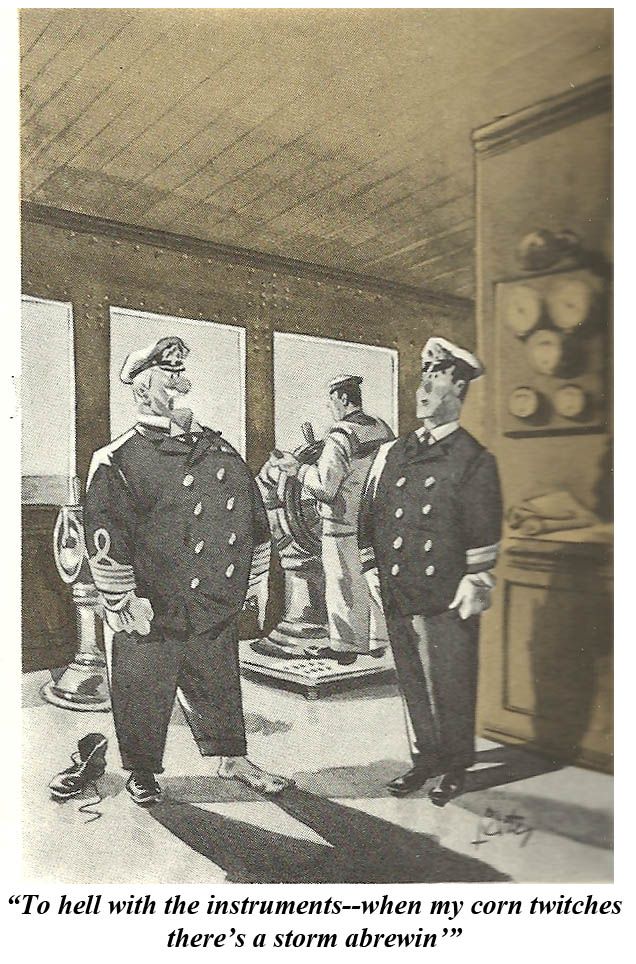 The last cartoon in the book, by
Abner Dean
, I already posted
here
.
This is the bio page from the last page of the book. If you've been following these posts, you're familiar with everybody's work.
This is what was under the book jacket.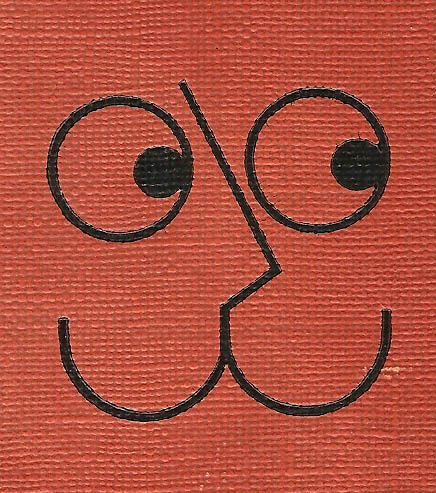 Next issue, the very first issue of
Esquire
.