Continued from Monday.
I met Arnoldo "Francho" Franchioni once at a
Nickelodeon
party around 1998. At that time he was a dual citizen. He quit as a regular at
Mad
in the 70's because he originally had pitched many ideas to them and the one they liked involved photos and he didn't like being pigeonholed as "their photo guy". You can see him in almost every
Mad
competitor. A bio of him is in one of the later pages you'll see next week.
Parody of the
On the Road...
movies.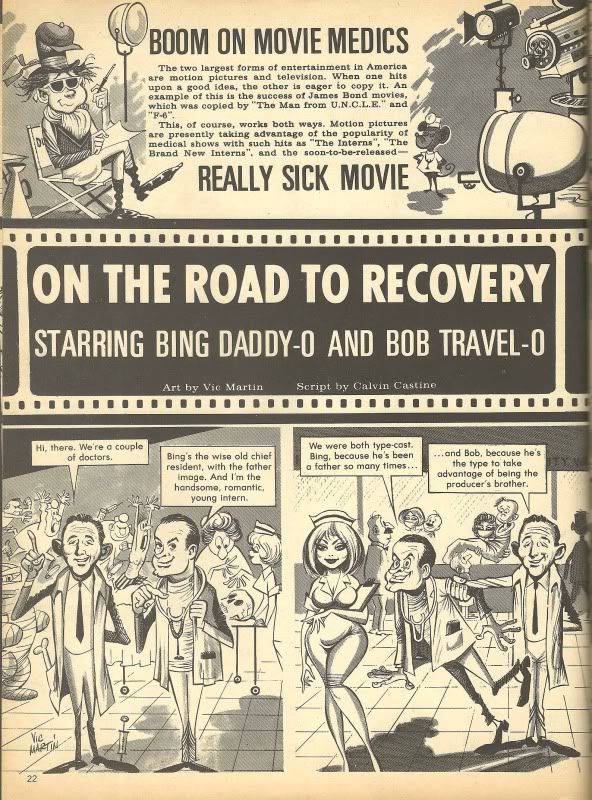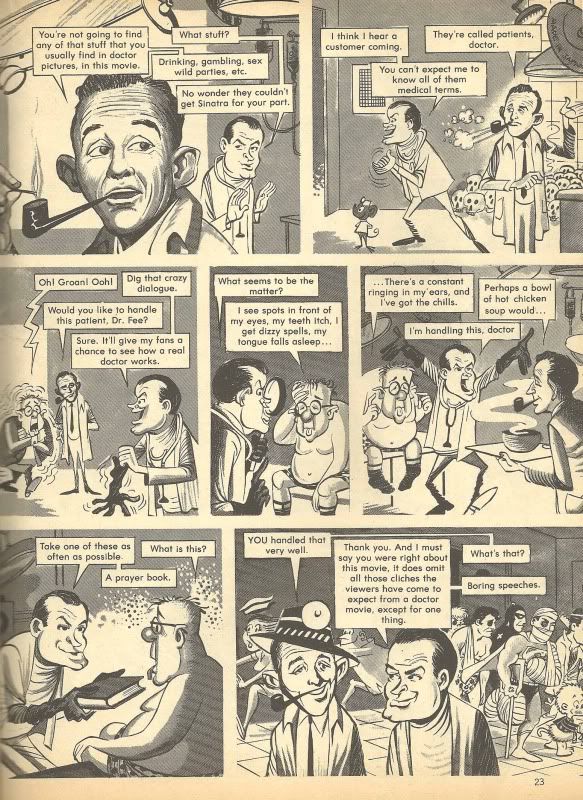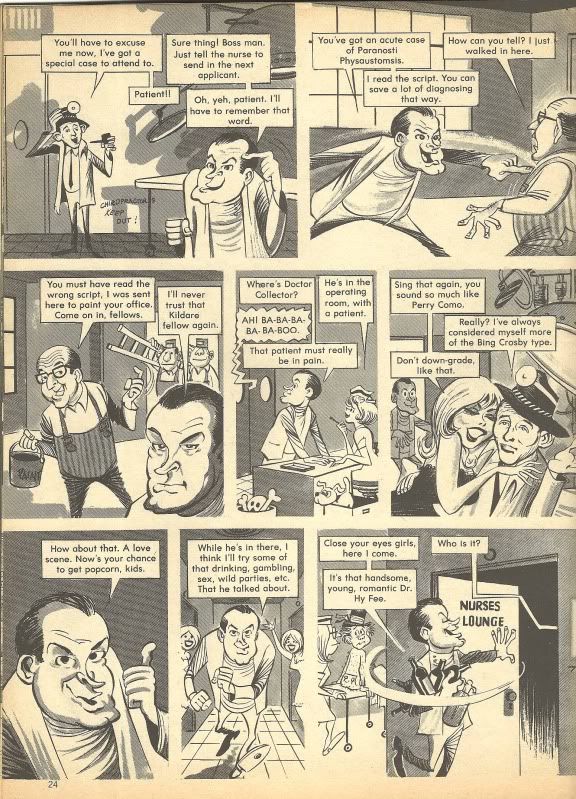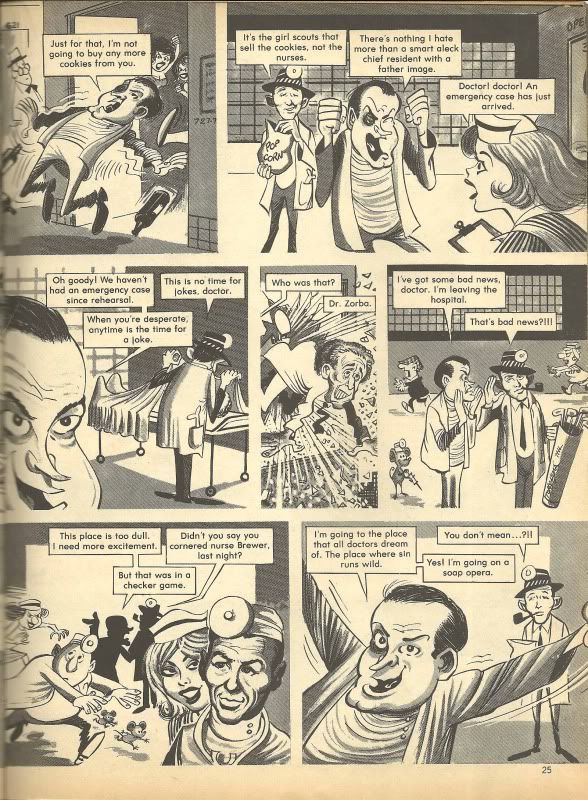 The ubiquitous Paul Laikin. He ended up becoming the editor of the whole magazine.