Here's some "highlights" from the 46th issue of
Crazy
January
1979
.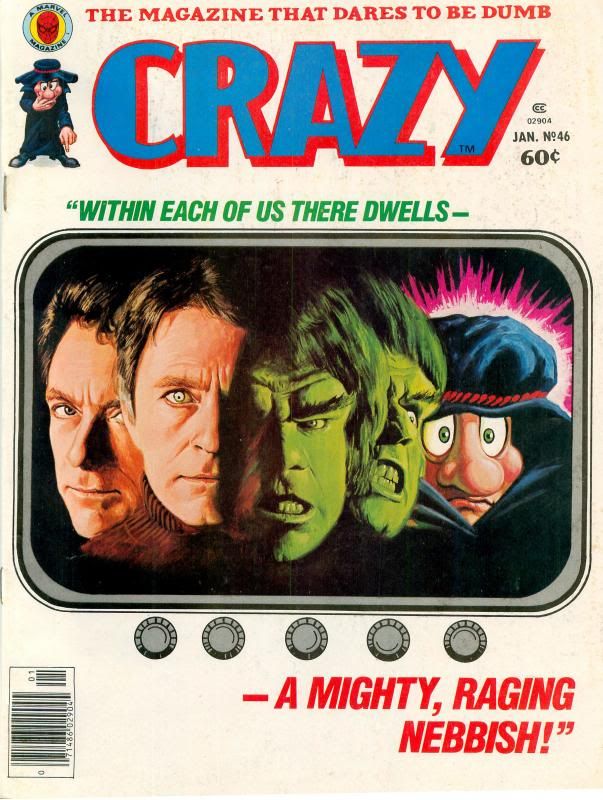 The myth of the 50s perpetuated by this board game on the inside front and back covers.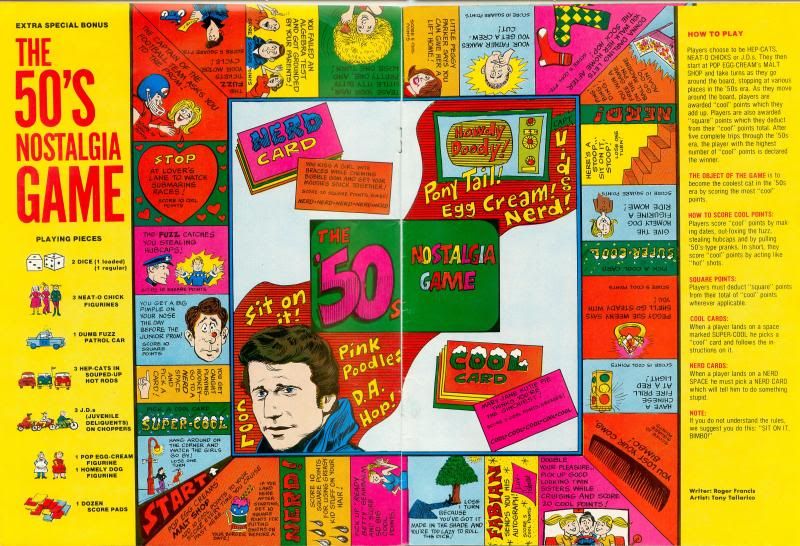 There was all sorts of talk of
cloning
as if the result would be someone the exact age all articulate already.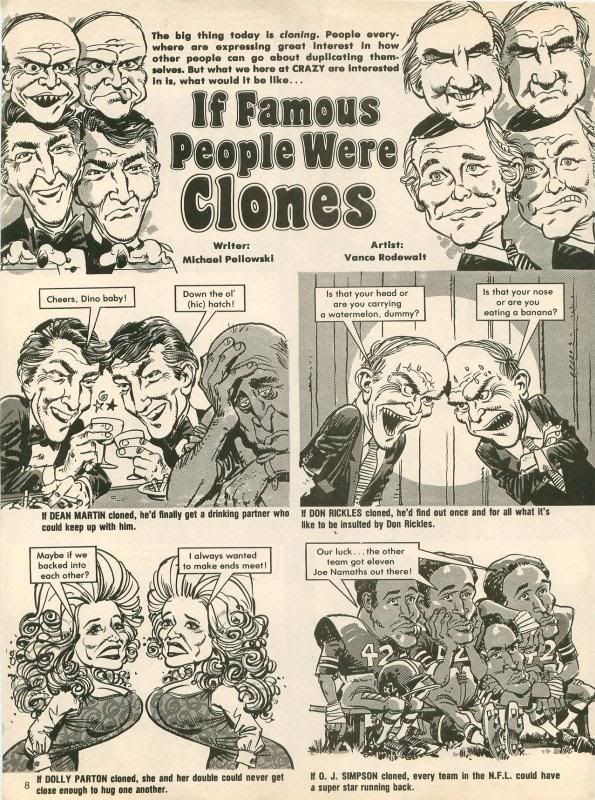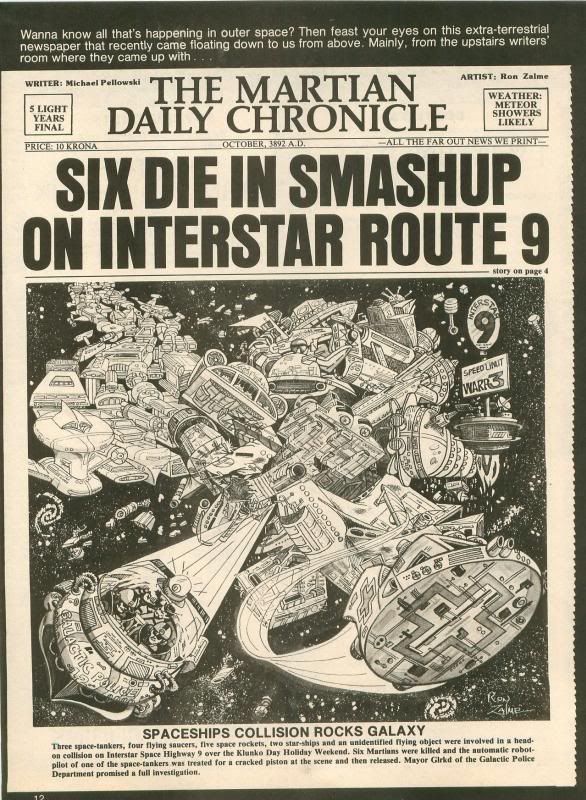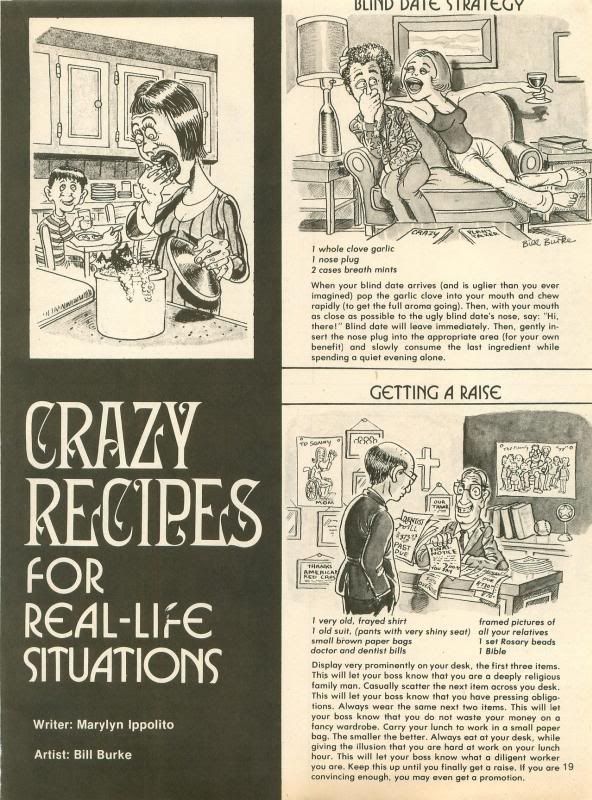 Imitation of
Snappy Answers to Stupid Questions
in
Mad
which itself is taken from Rube Goldberg's
Foolish Questions
.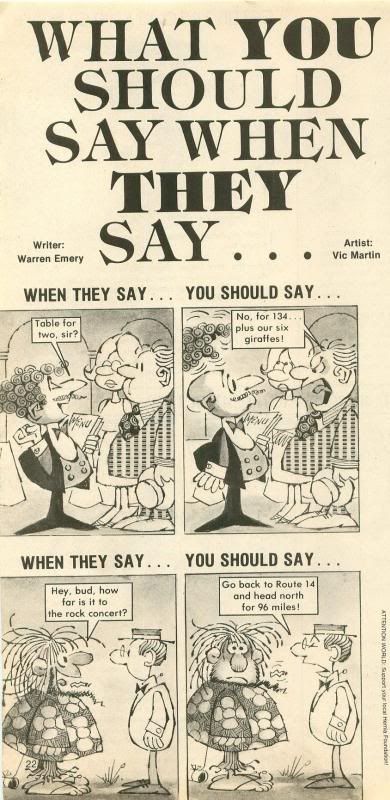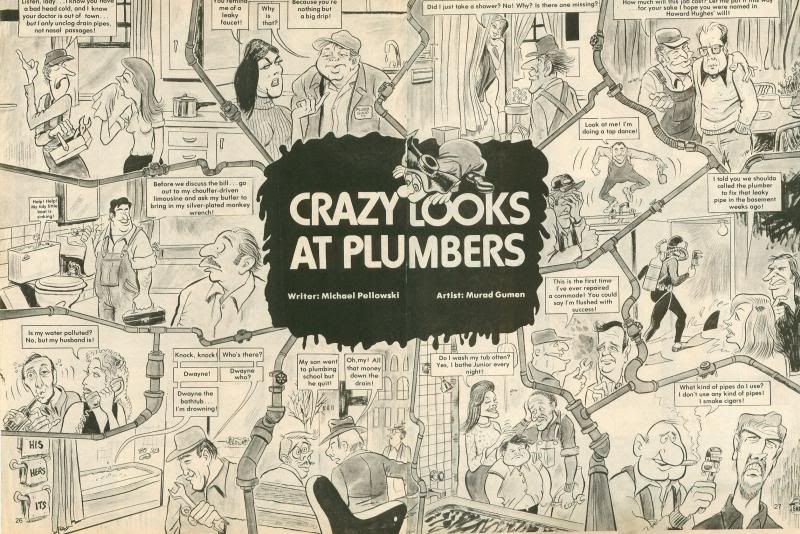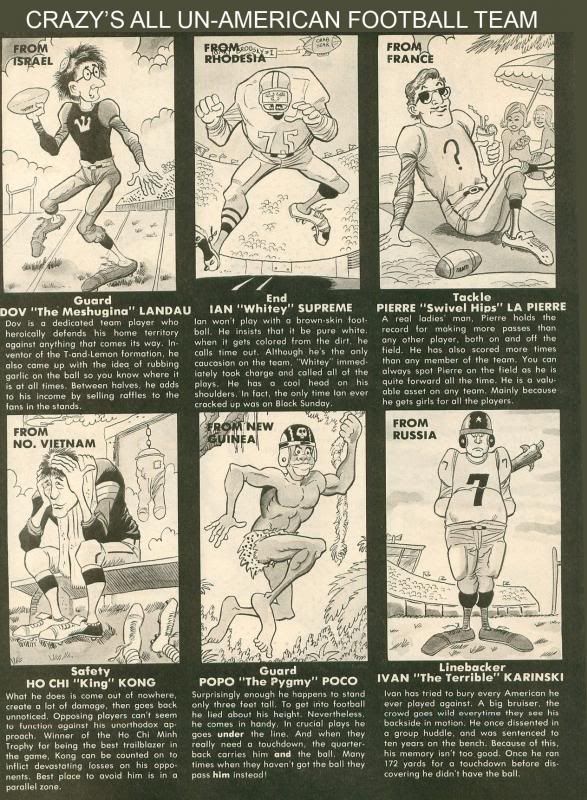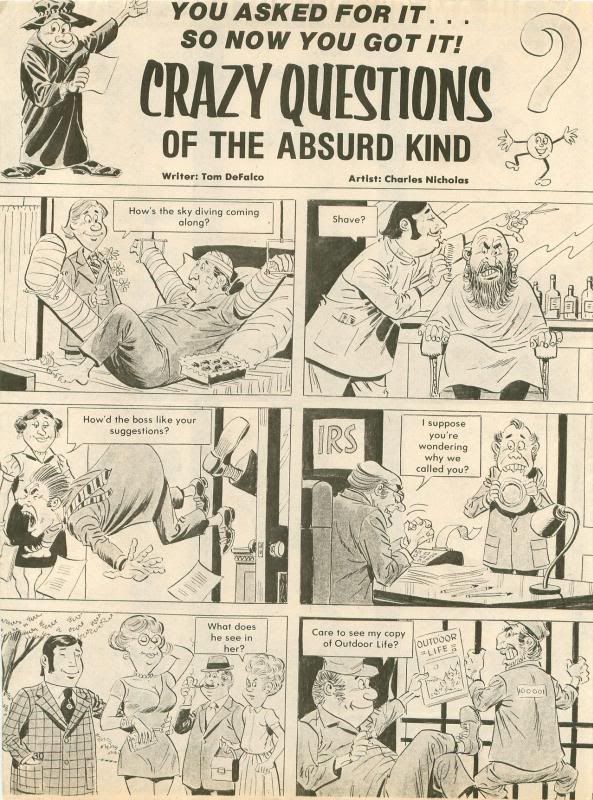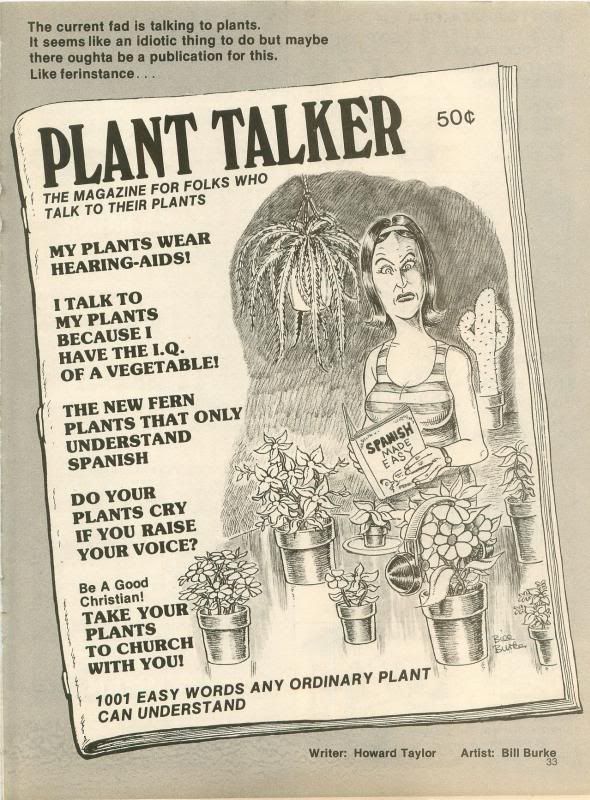 Clockwise from top left: Herve Villechaise, Jimmy Stewart, Liberace, Richard Pryor, Woody Allen, Milton Berle, ?, Tiny Tim, Don Rickles, Dick Van Dyke, some of whom were already has-beens by 1979.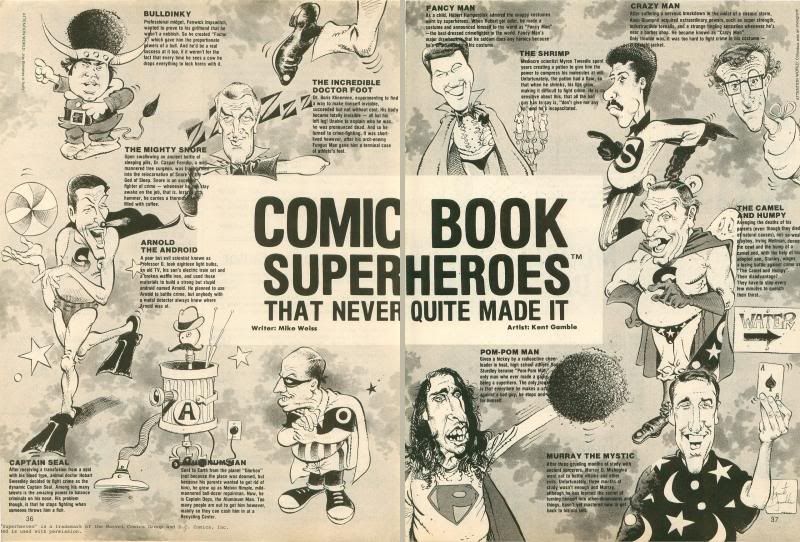 They didn't know at that time the "slutty" Halloween costume would be the norm.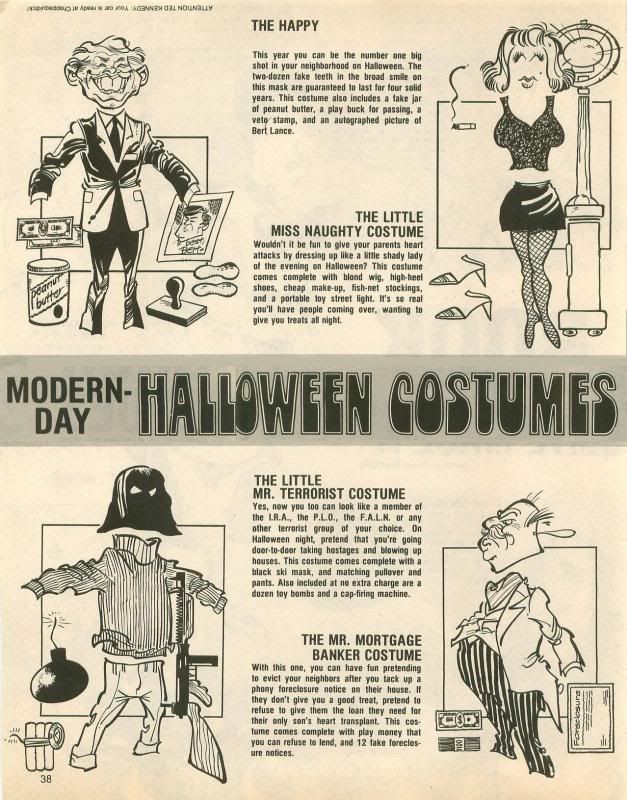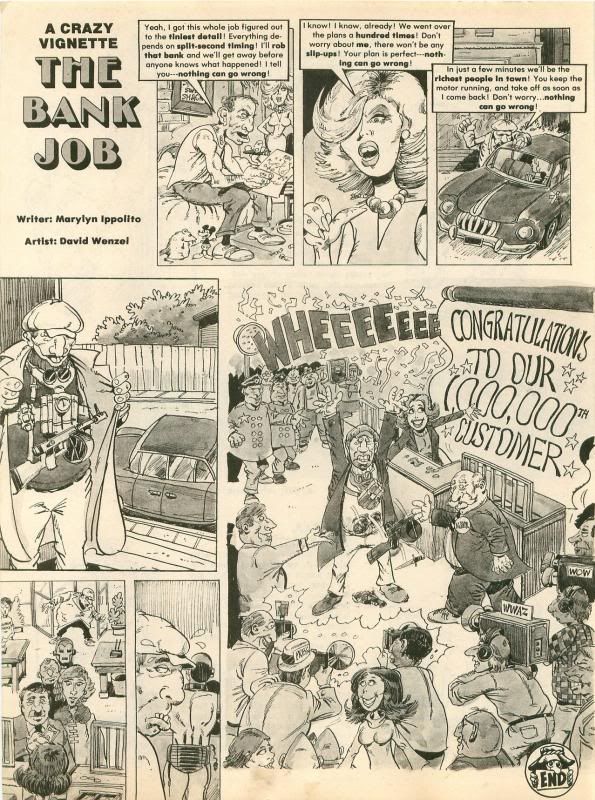 Some of the "punk" songs in here are actually "hippie" songs, which makes me think either the writers were recycling an older article (editor
Paul Laikin
worked at other humor magazines before this) or just had no idea about the youth culture they were cashing in on.