This issue of
Crazy
comes from December
1978
. None of these movies on the cover are even parodied inside and some were even box office flops.
Parody of
this particular ad campaign
.
Parody of
Eight Is Enough
.
John Costanza doing his best Jack Davis.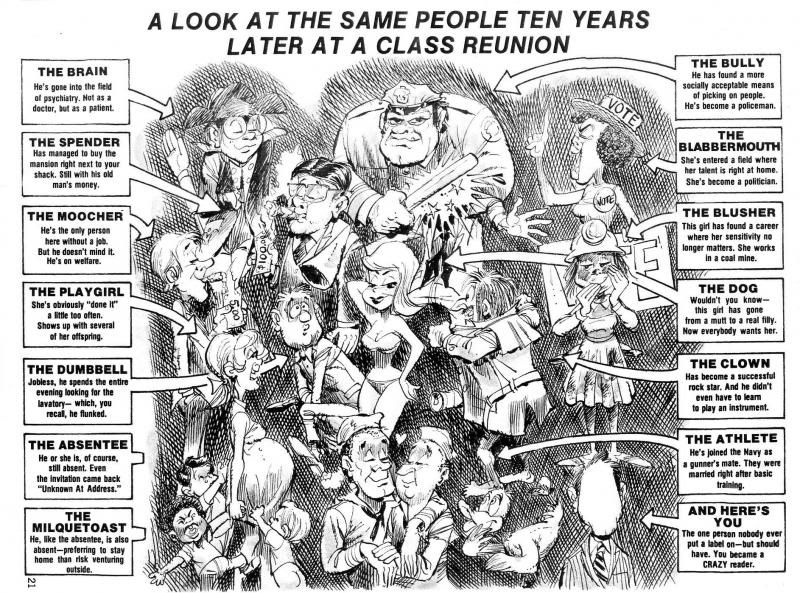 Walter Brogan doing his best Mort Drucker.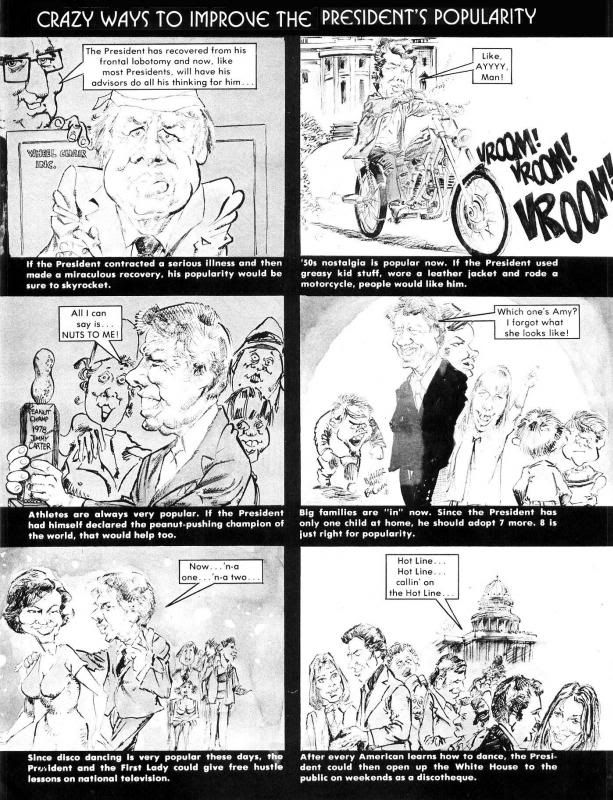 Explanation of then-current go-to celebrity traits all jokes about them focused on. Gerald Ford=clumsy. Anita Bryant=homophobic. Dolly Parton=big breasts. Jackie Onassis=rich. Warren Beatty=promiscuous. KISS=make-up. Zsa Zsa Gabor=multiple husbands. Ethel Kennedy=uh... every son a prominent politician? Rex Reed is harsh movie criticism, I guess.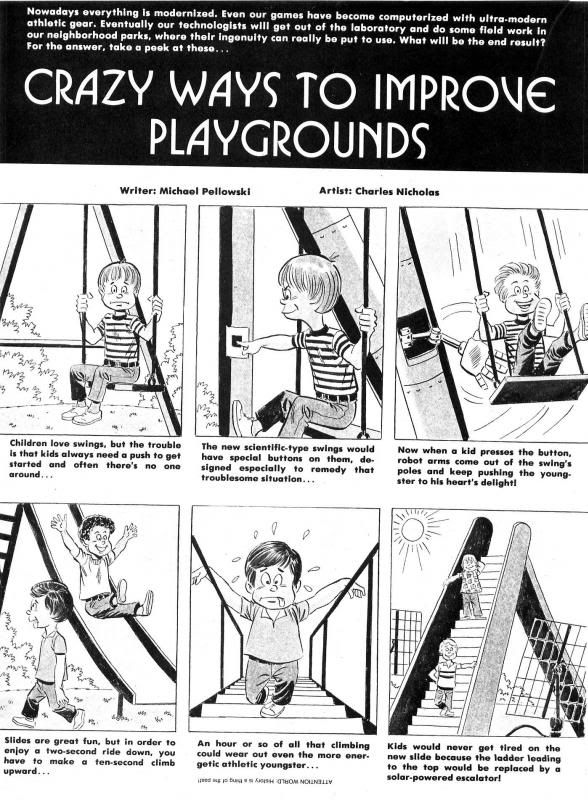 Pizzazz
was Marvel's short-lived attempt at doing
Dynamite
or
Bananas
-type magazine.