In the early seventies, they didn't know how to market humor magazines. Used to be
Mad
was the model, now
National Lampoon
comes along, they need to market something the demographics in between. To make matters worse, countercultural entertainment is replacing what's been done for years, what's a comedy writer or cartoonist to do? The answer:
Something Else
.
This was a magazine typical of the entertainment then, people over thirty, trying to figure out what youth would like now.
Something Else
, similar to the well-meaning aesthetic with
Grin
and
Up Your Nose and Out Your Ear
from March
1971
came with holes punched in it so high school students could hide it in their binders.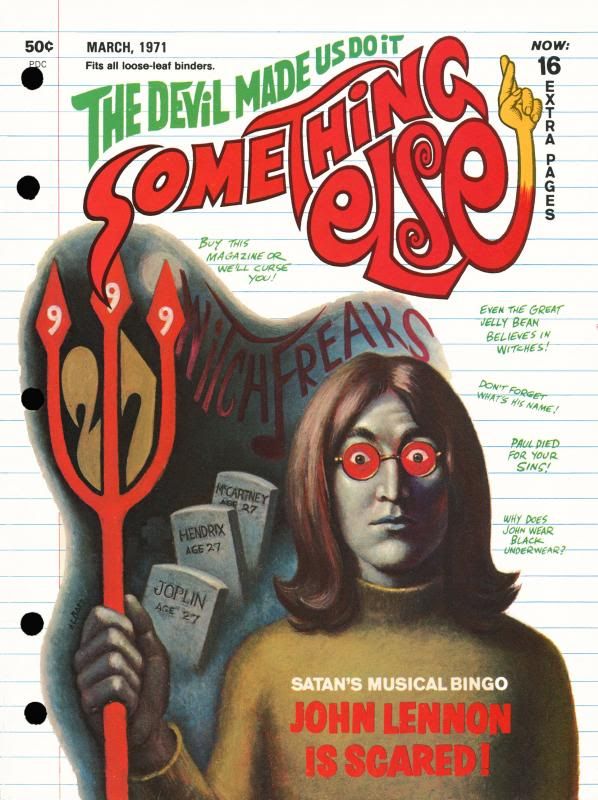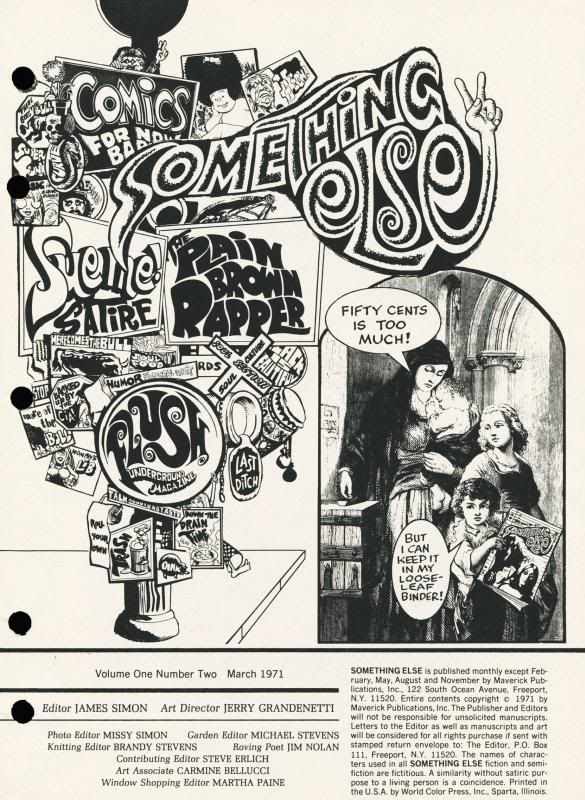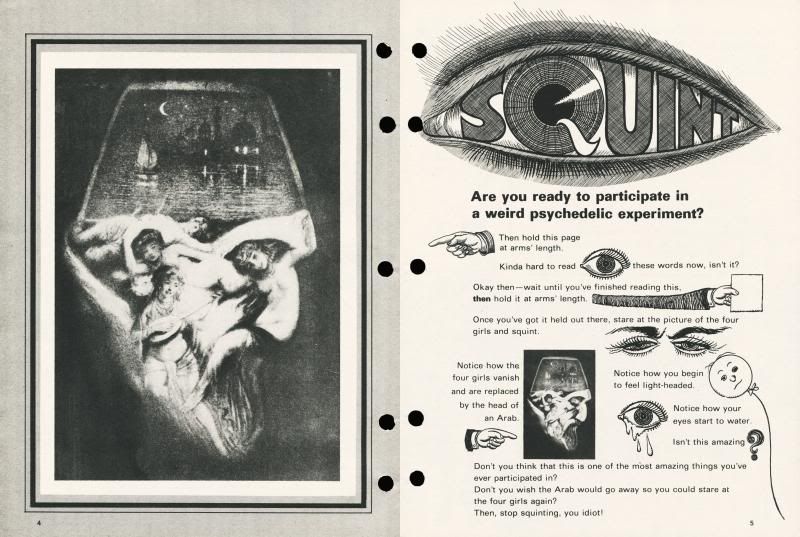 Silly adults, thinking LSD came in liquid form.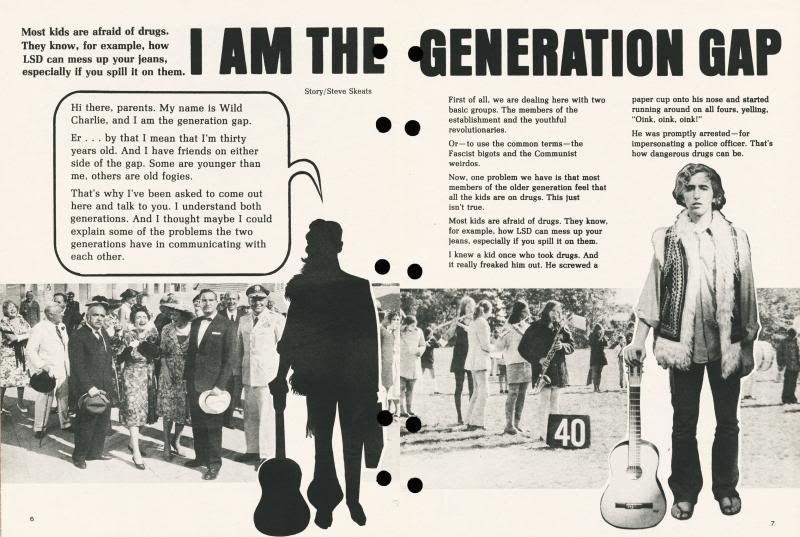 Another misnomer: Womens' Lib hippies burn their bras. I think this is drawn by
Jack Sparling
.