Yet another issue of
Crazy
cover-dated August 1977
Cover by
Bob Larkin
of the stars of
The Donny and Marie Show
as the couple from
American Gothic
.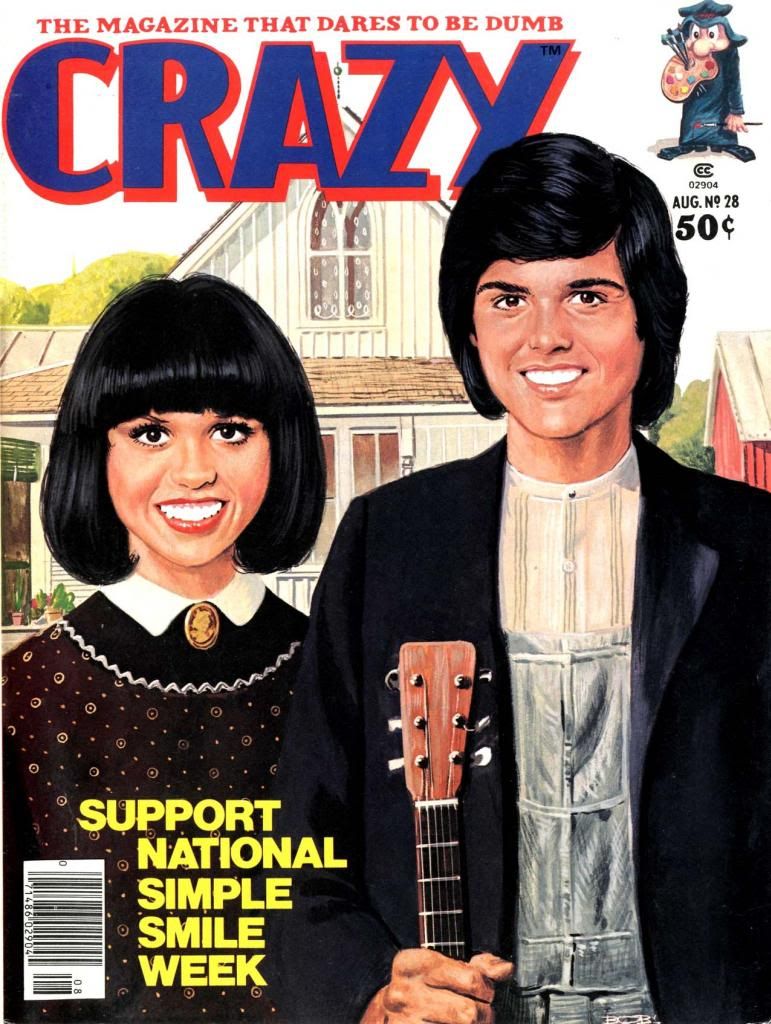 Inside front cover.
The parody of
Donny and Marie
as featured on the cover, drawn by
Murad Gumen
.
Written by
J.M. DeMatteis
and drawn by
Jerry Grandenetti
Art by
Alan Kupperberg
.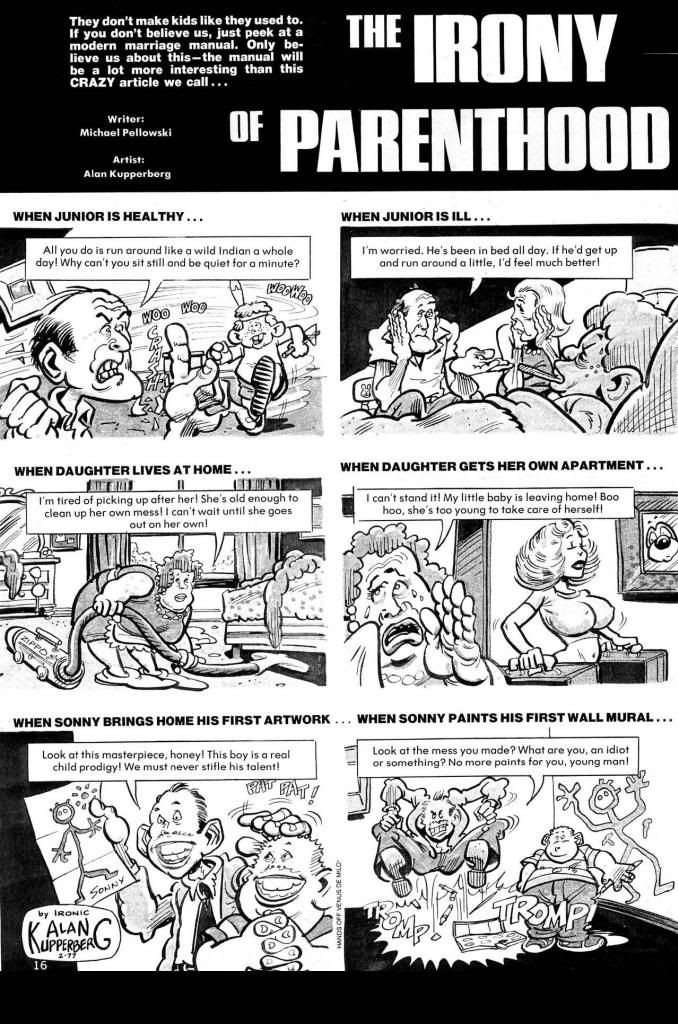 Art by
David Wenzel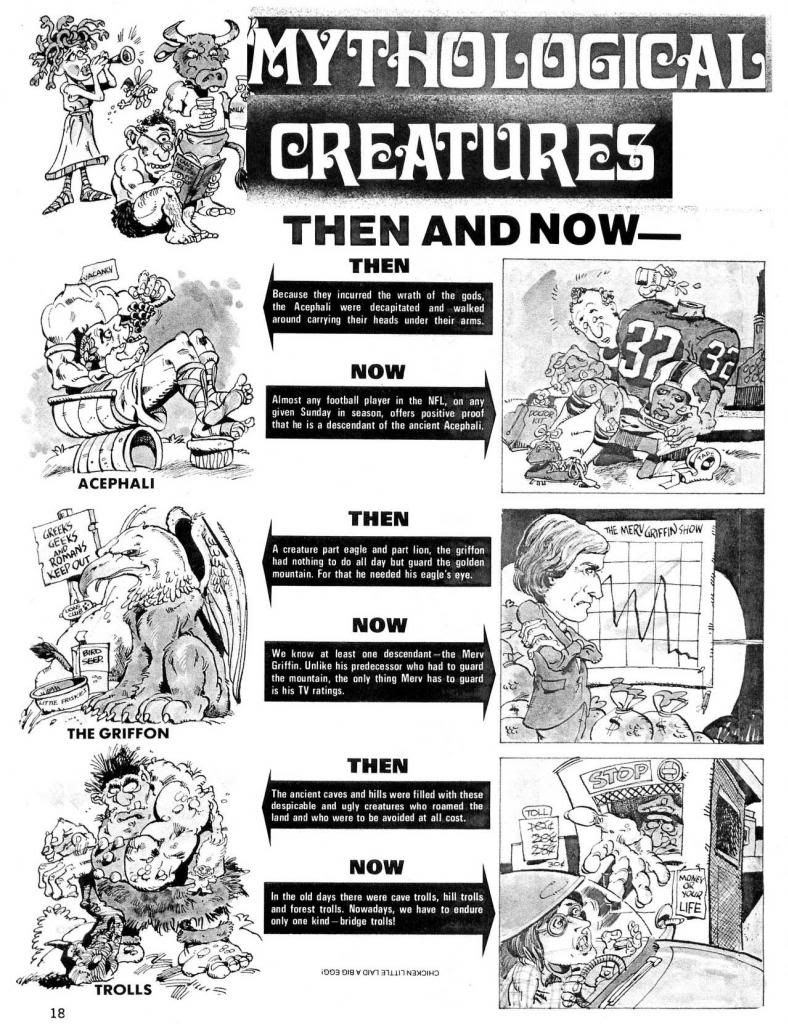 Gary Brodsky
Alan Hanley
wrote and drew this piece. He makes references to
Billy Graham
,
Woody Allen
before he was taken seriously as a filmmaker, and
Joe Namath
. All of them are still alive.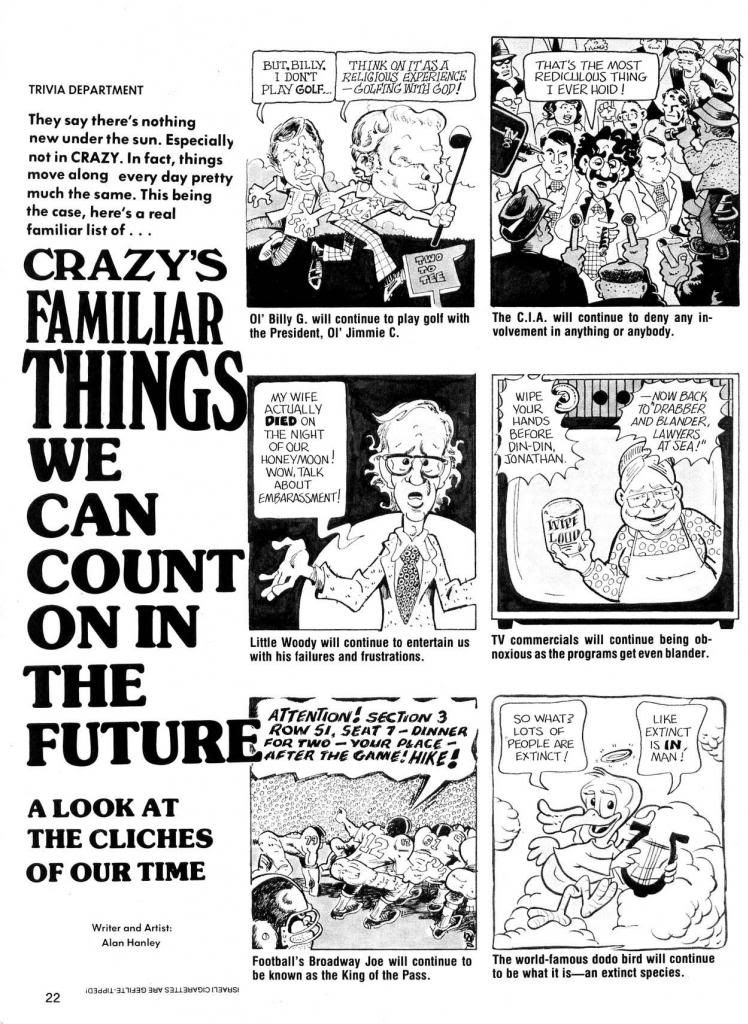 Almost all are
Marvel
characters. It is a Marvel magazine, after all. Pictured are Ghost Rider, Marvel Girl, Thor, Iron Man, Ms. Marvel, Daredevil, Bucky, Howard the Duck, Incredible Hulk, Nick Fury, Silver Surfer, Sergeant Fury, Flash, Tawny Tiger, Conan the Barbarian, Invisible Girl, Mr. Fantastic, Thing, Spider-Man, Superman, Charlie Brown, Sub-Mariner, Captain America, Wonder Woman, Human Torch, Stan Lee, Salami Man, Batman.
Yeah, I'm a geek, just not usually this kind. Someone once said I was a twig on an evolutionary branch.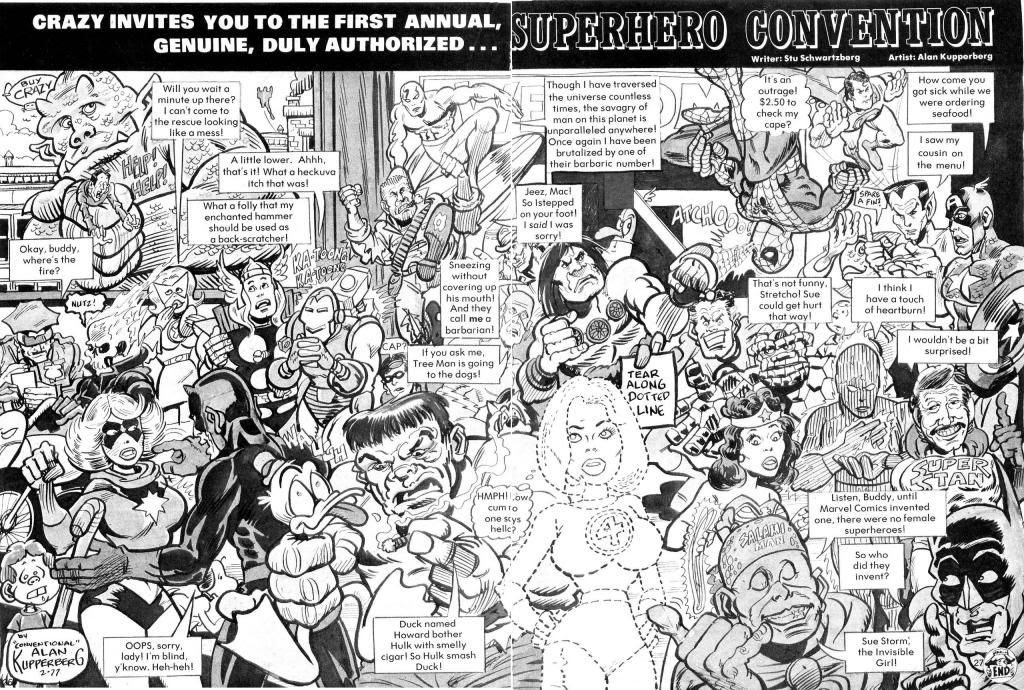 This has always been my favorite superhero spoof though. I thought the idea of the Hulk taking a dump was really funny when I was nine. Maybe to a certain extent, I still do.
Michael Ricigliano
explains his pen name in the book
If You're Cracked, You're Happy
:
When I left
Cracked
after the one year I was the editor there, [publisher] Bob Sproul was not happy. He was upset that I was leaving. He wanted me to stay as the editor. So I left, and he told me that I couldn't do stuff anymore. I kept submitting stuff and I made a papier-mâché dummy and I made a few years back here in town for the owner of the Colts and it got a lot of play, nationally. My 15 minutes of fame as an artist. I also had a dummy of myself called Joe the Dummy spelled Thadummi like an Italian name, so I was submitting stuff under the name Joe Thadummi!! After a while, Sproul caught on. I wasn't very good at hiding and banished me for a few more issues until he finally let me do stuff again.
Another comics parody, this time drawn by
Tony Tallarico
.
References to celebrities of the time.
Another reminder this was a Marvel Magazine.
Parody of
Marathon Man
drawn by
Walter Brogan
.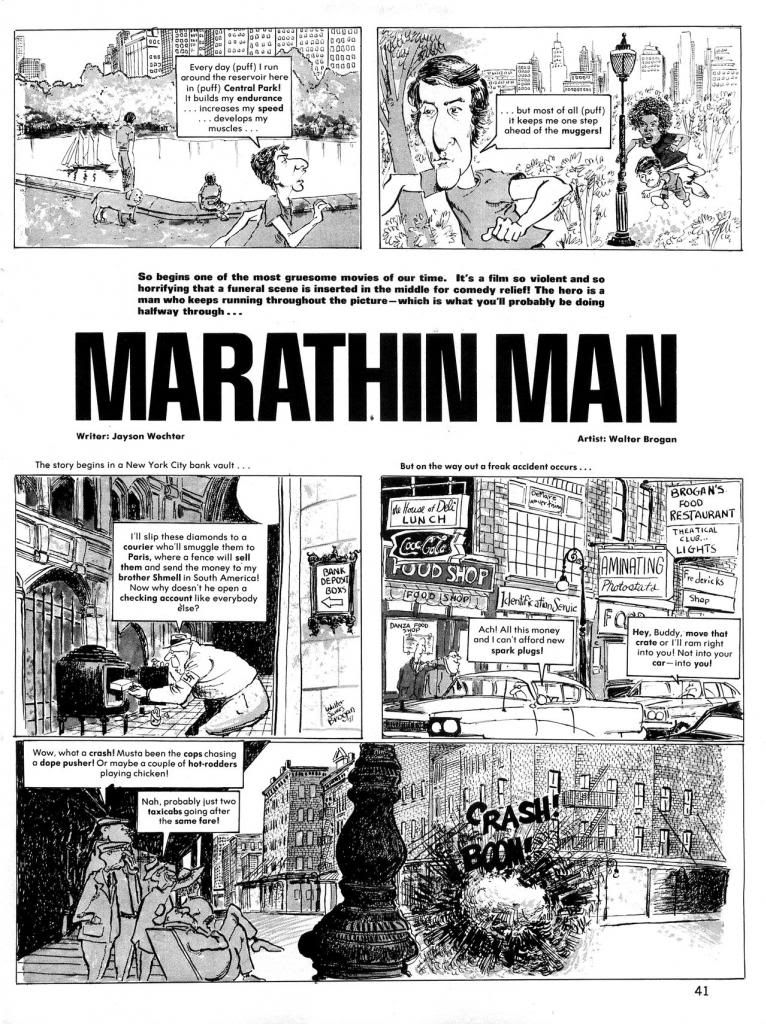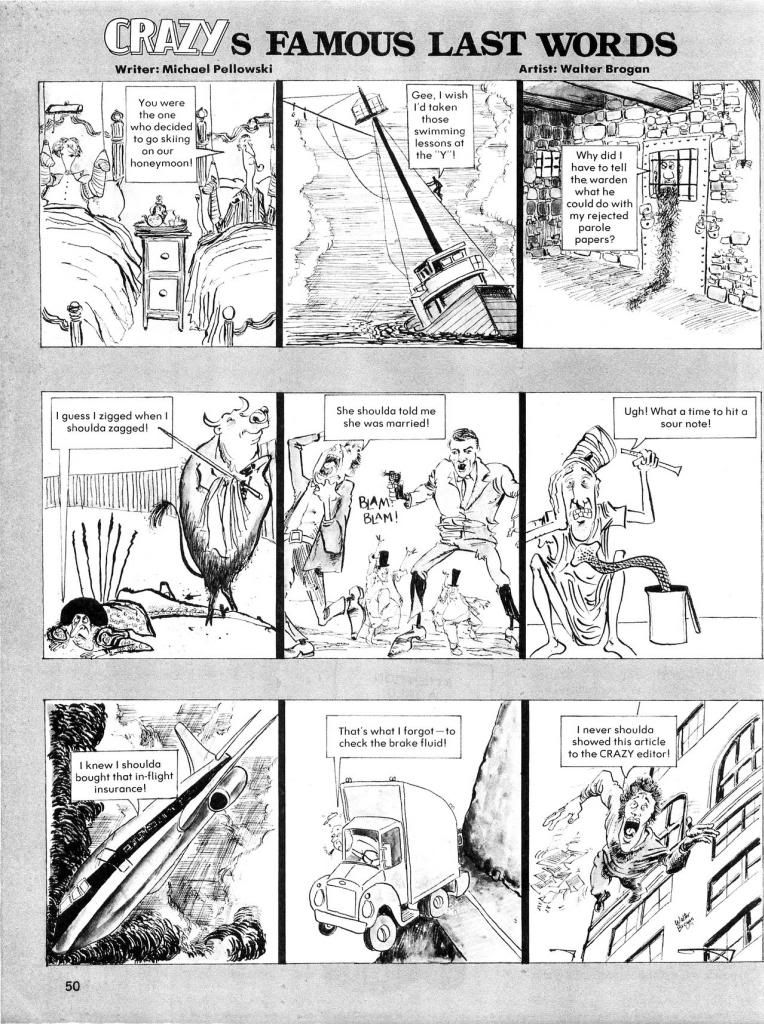 Back cover of the issue.