I have several volumes of the series
Great Cartoons of the World
, and I've scanned the first, second, and fifth previously. This is the third volume from 1969, edited by John Bailey. The previous owner, Clackamas County Library, has written "Swartout" above the name "Bailey". What does that mean? Is it his middle name? Doesn't really matter.
The inside cover flap describes the book thusly:
The variety is immense, the commentary penetrating, the humor guffaw-evoking, and the drawing superb in this third series of GREAT CARTOONS OF THE WORLD. This collection of over 300 cartoons selected from many of thousands by John Bailey, former cartoon editor of
The Saturday Evening Post
, is richer and funnier than ever, as it presents the visual humor of the world, the cartoonist's approach to events and people, the subtle and sometimes broadside barbs directed against the shibboleths of mankind.
This one was by
James Stevenson
for
The New Yorker
.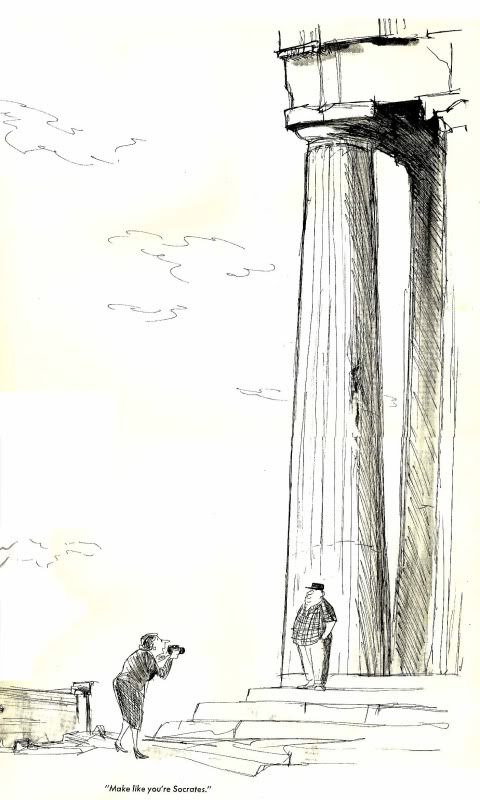 Brian Davis a/k/a
Michael Ffolkes
for
Punch
.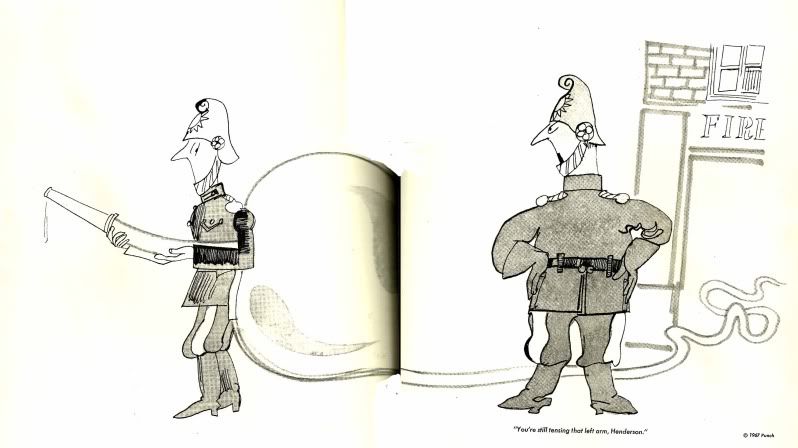 Ed Arno
for
Look
.
Vahan Shirvanian
in
Saturday Evening Post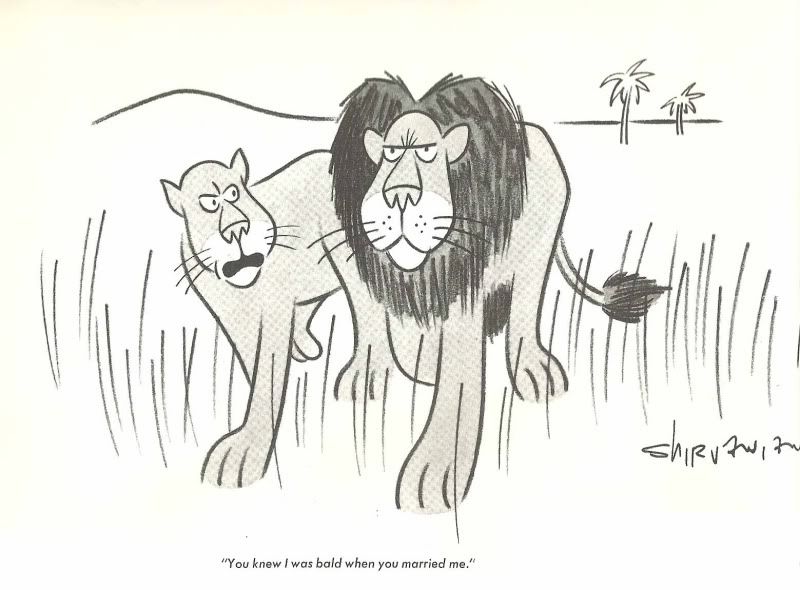 Boris Drucker
for
Look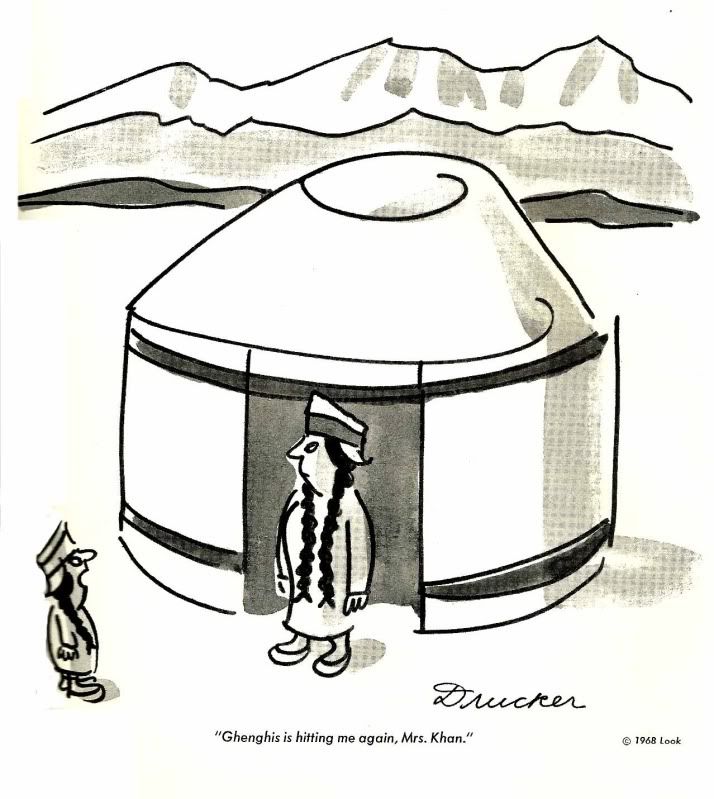 Ton Smits
Charles Addams
for
New Yorker
Jean-Jacques Sempé
for
Editions Denöel
The next two are by
Jules Stauber
.
J. M. Bosc
for
Paris Match