Again, like last Saturday, more pages from
Great Cartoons of the World, Volume II
from 1968.
From
Jules Feiffer
's
Feiffer
.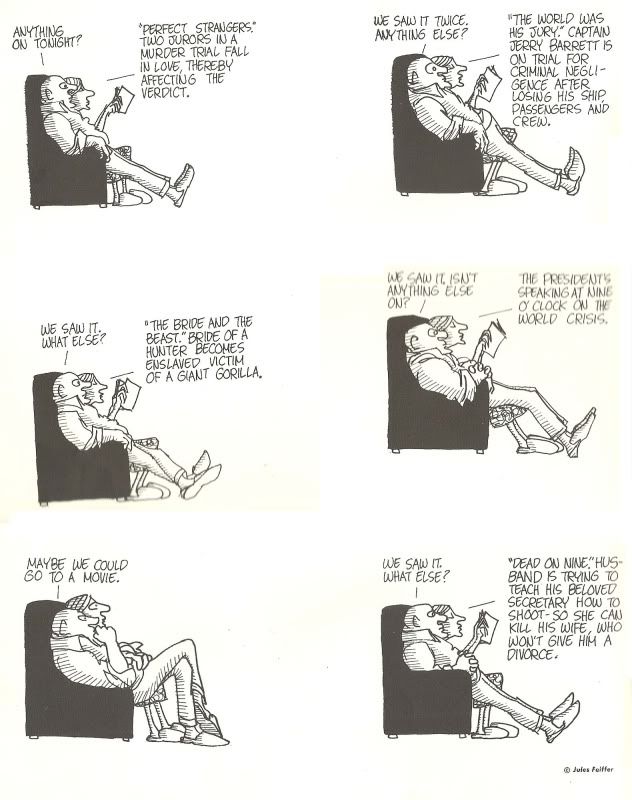 Bruce Petty
in
The New Yorker
in 1963. Editor John Bailey says of him in the introduction :
If there had been a genius of the pen among prehistoric men, his work would have no doubt resembled the work of Petty. It is a natural explosion of some kind, as if idea drawing had been some kind of primitive urge. Seemingly naȉve, his cartoons when carefully examined are seen to be very sophisticated, his ideas perfectly expressed in the drawing.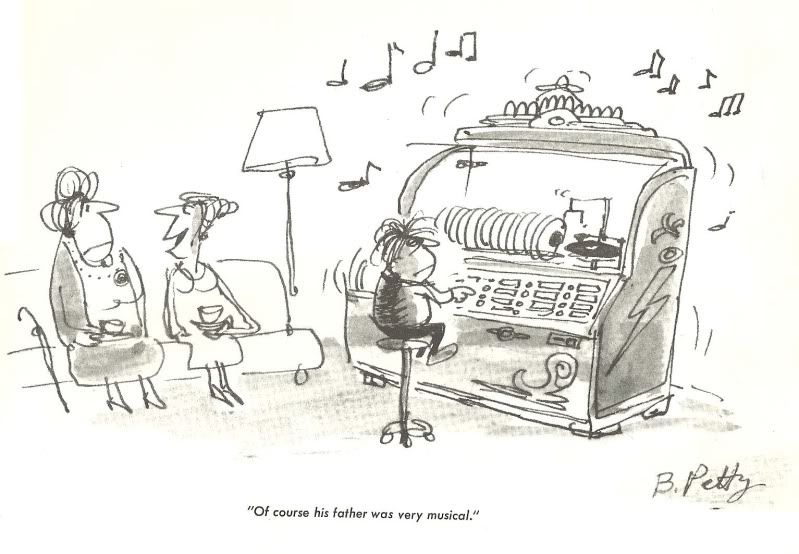 William O'Brian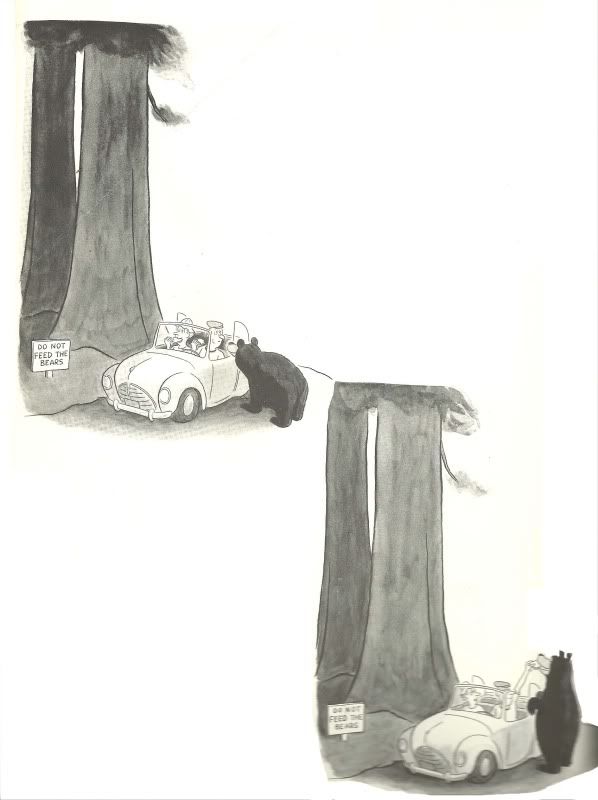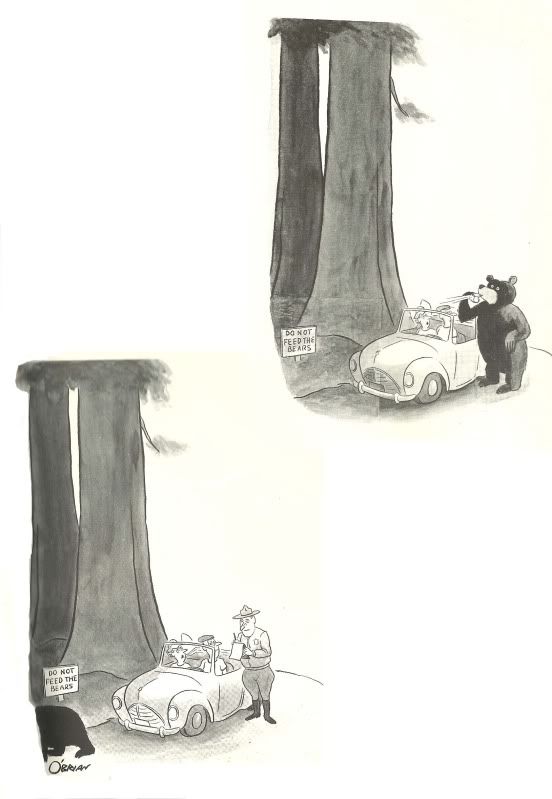 Michael Ffolkes
for
Punch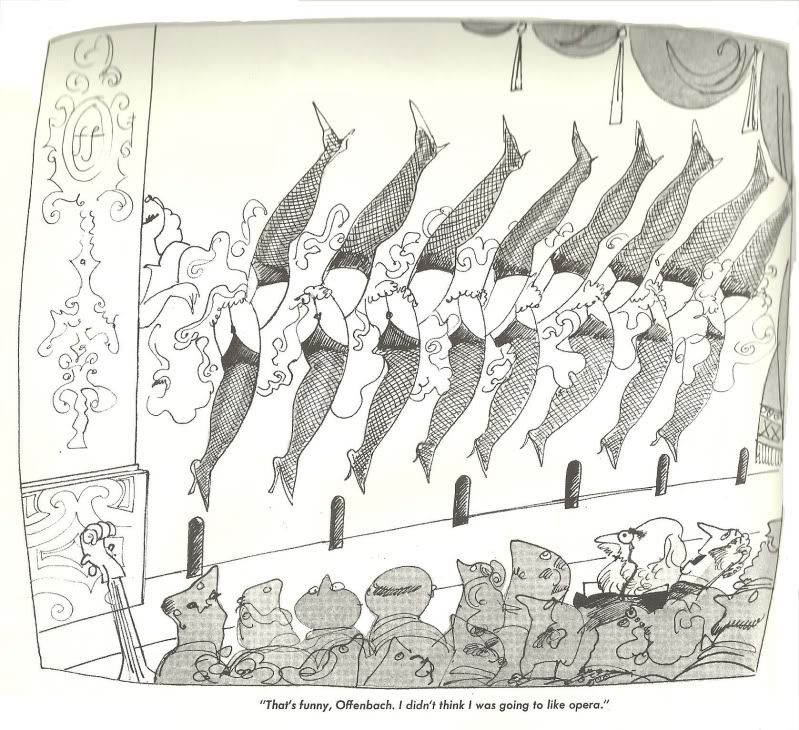 Quentin Blake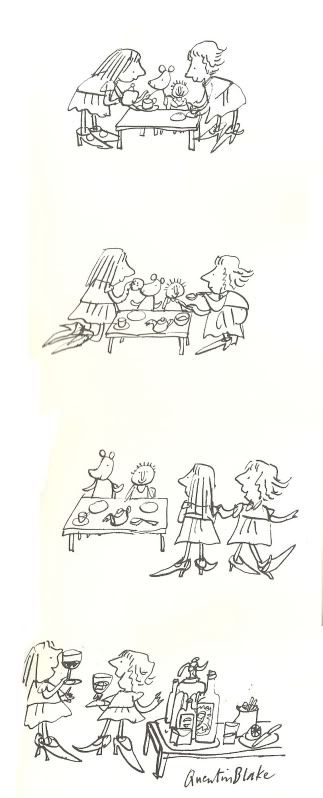 Anatol Kovarsky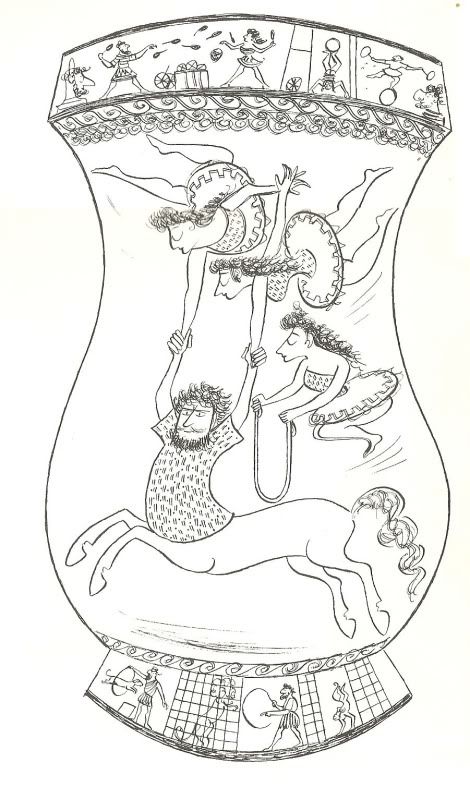 Lou Myers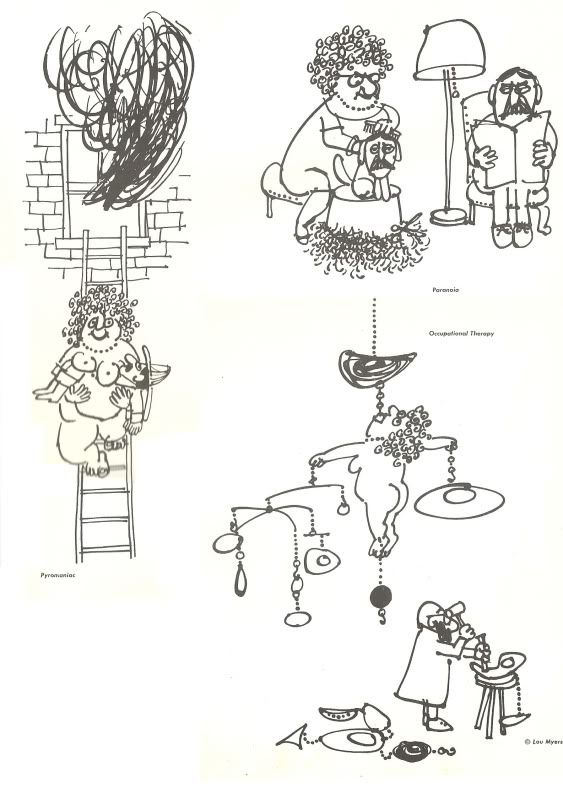 Vahan Shirvanian
in
Look
.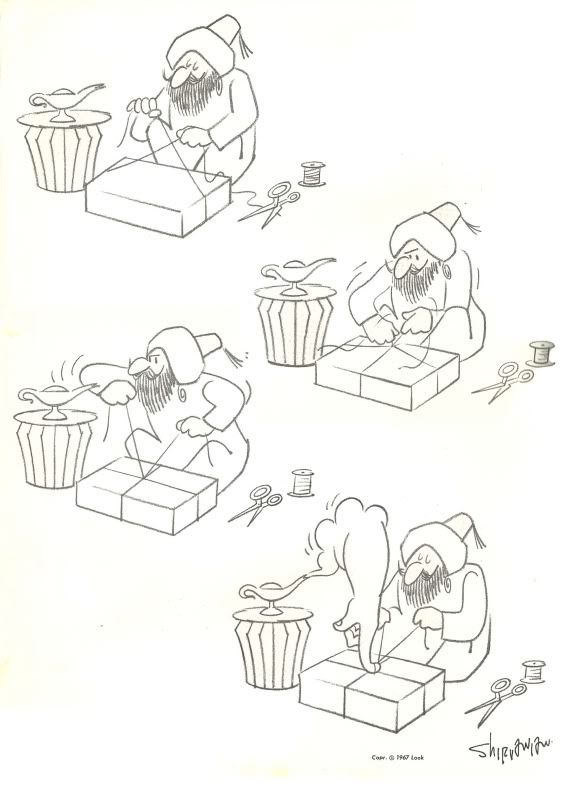 George Price
for
New Yorker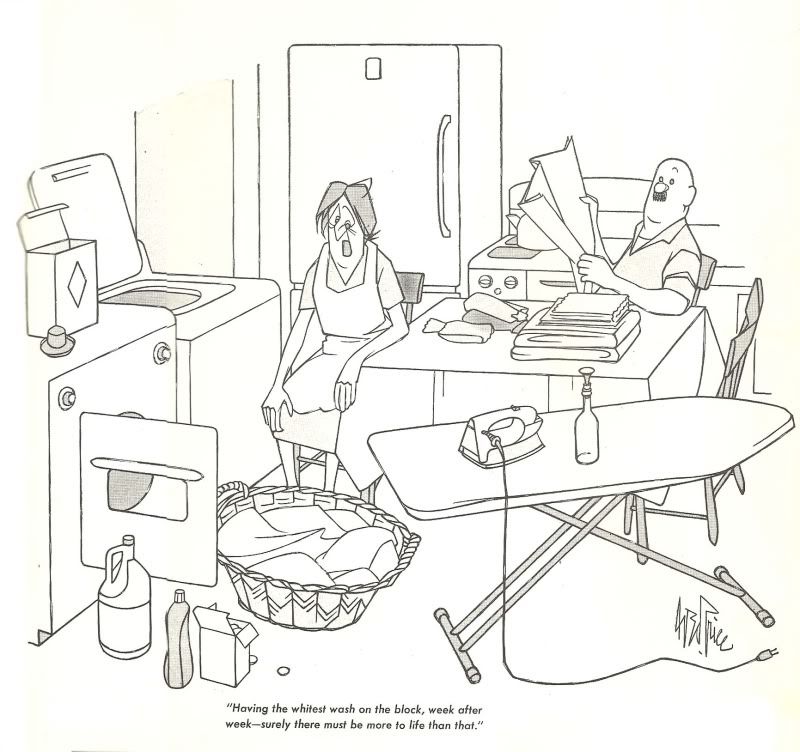 Eldon Dedini
for
Punch
.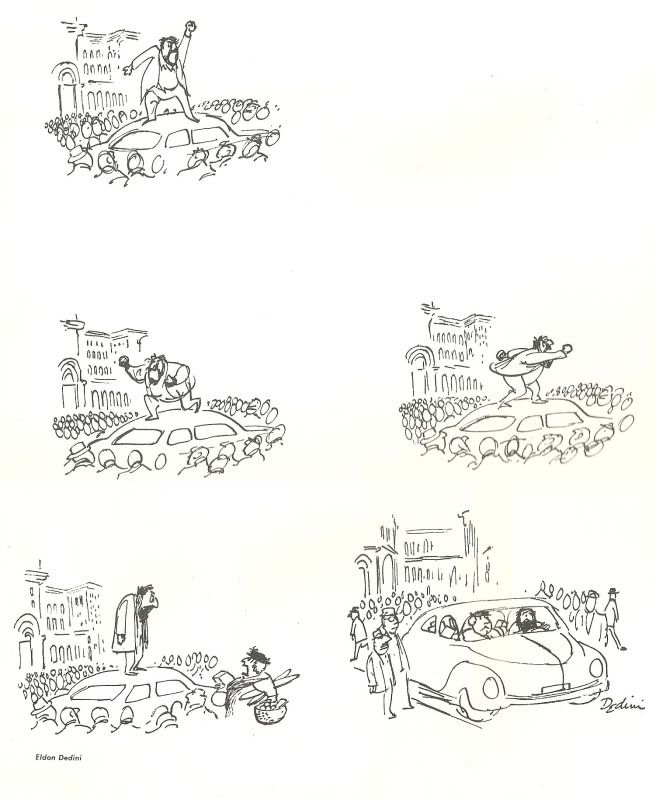 Tony Munzlinger
.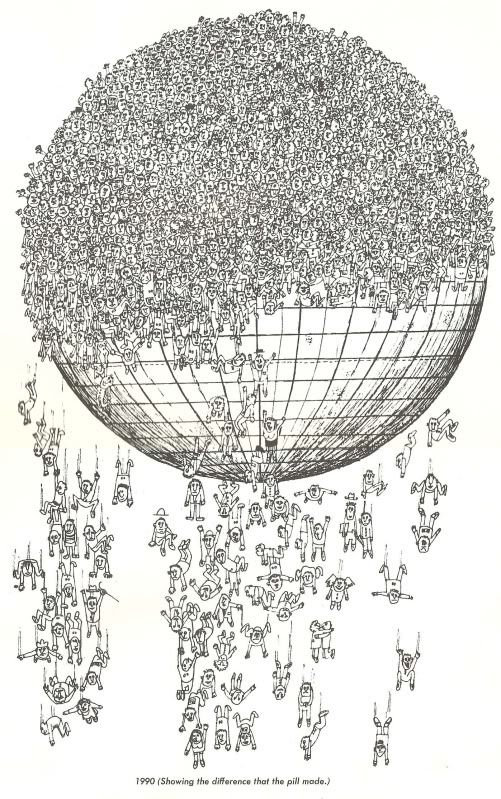 More to come next Saturday.