Marvel decided not to use the staffers of the other comics for this and recruited editor
Paul Laikin
(he uses the name Paul Lamont for this issue, maybe due to some other contractual obligation). Having edited
Cracked
and
Sick
and written for
Mad
before this, he wasn't able to afford A-list artists like he did there, as we shall soon see. Most likely he wrote most of the issues himself under various pseudonyms, since most of the articles credited to other writers are similar to the articles he wrote for other magazines and were sometimes names of relatives and anagrams of each other. Though Laikin's run is derided by many, some issues from this time are fairly valuable because of the paintings of celebrities on their covers, as we shall see in future posts.
Here are some excerpts from #15, the January 1976 issue.
They continued to use cover artist
Nick Cardy
.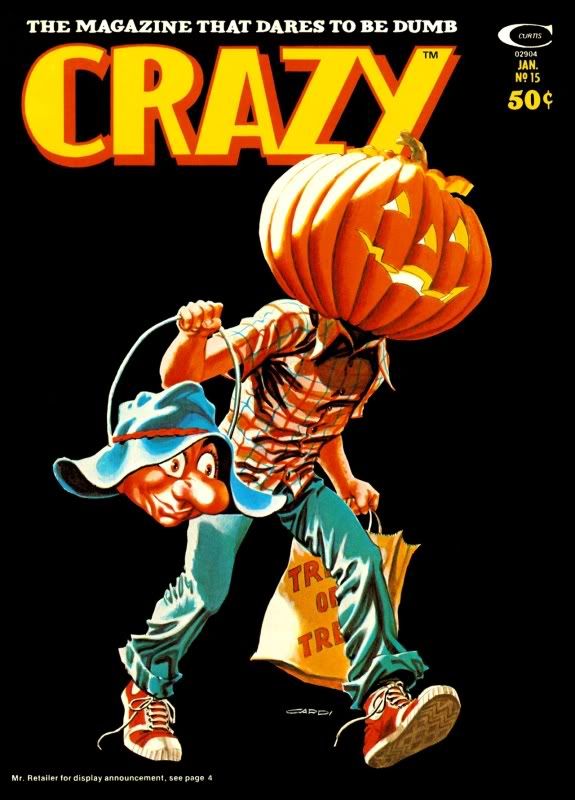 The inside front cover had an "International Swindlers' Certificate"
There was some inventory left over from previous issues, since the first few issues of the "new"
Crazy
had a few articles by Marvel staffers, like this
Jaws
parody from
Stu Schwartzberg
and
Marie Severin
.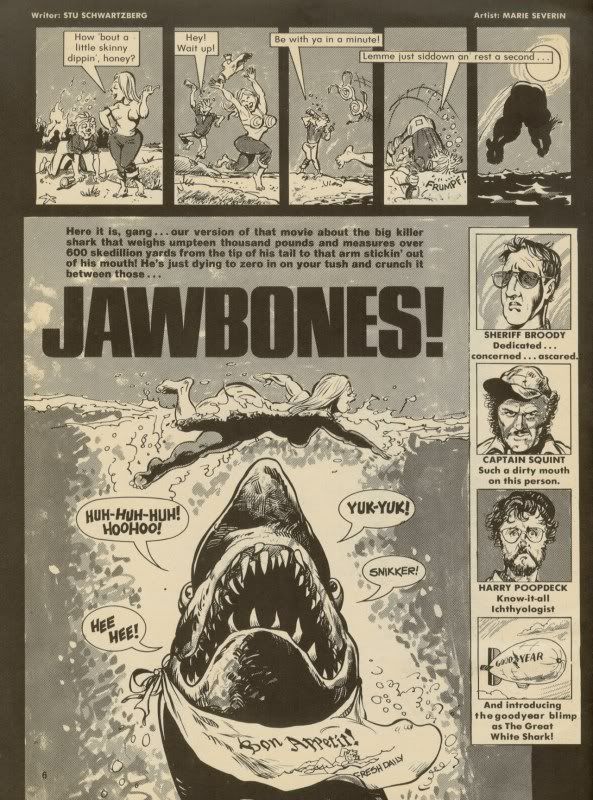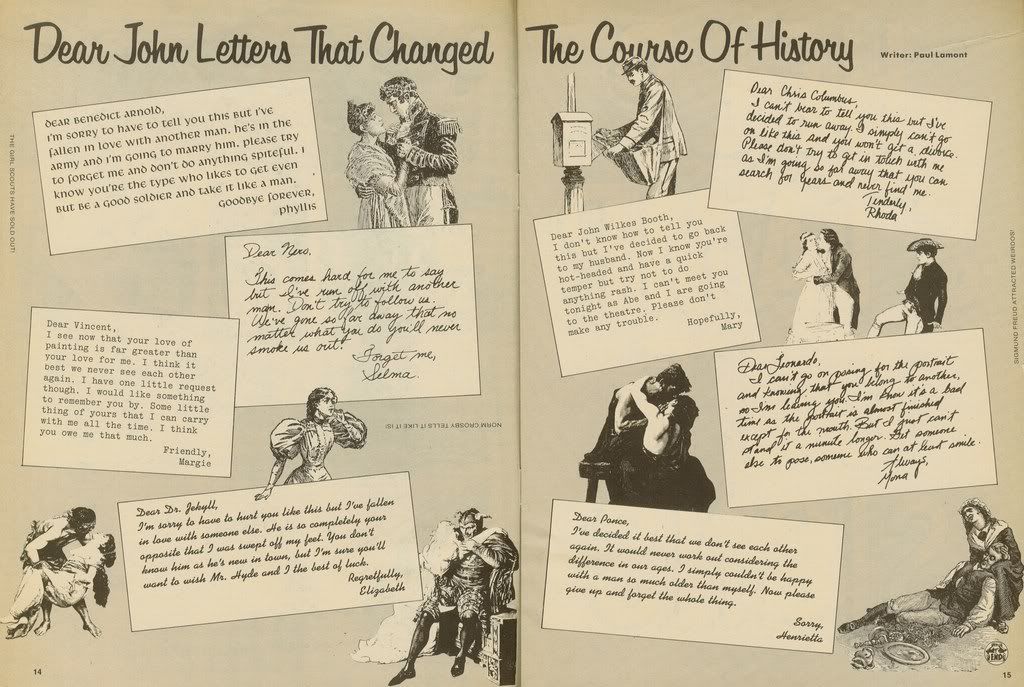 Here's another example of the one-page "poster" fillers that were now a trademark of the magazine.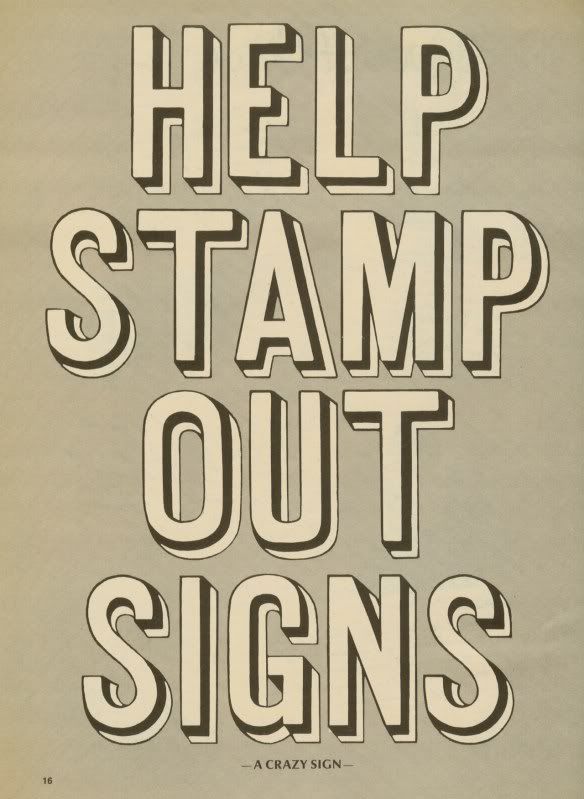 Here's what was probably left over from the previous regime from
Vance Rodewalt
interspersed throughout. Note what looks like an editor's mark in one panel, an example of the sloppiness the magazine occasionally had because of its grueling monthly schedule needed to outdo the frequency of its competitors.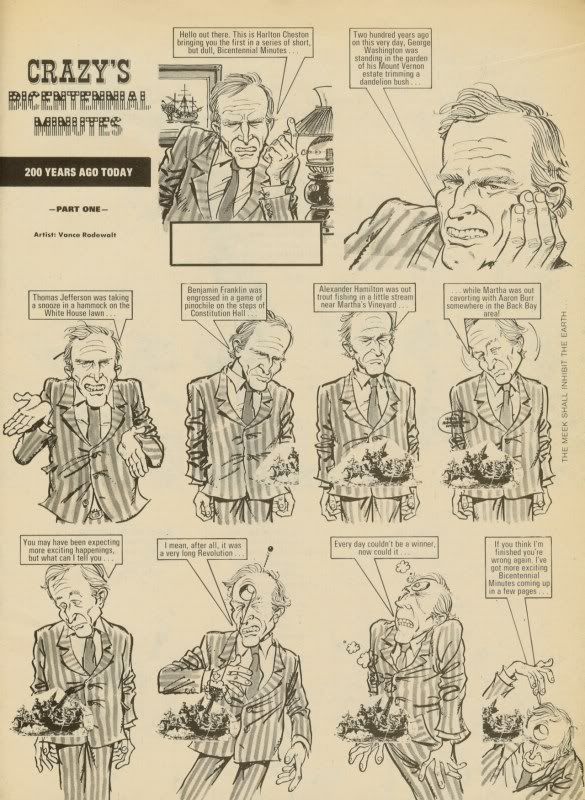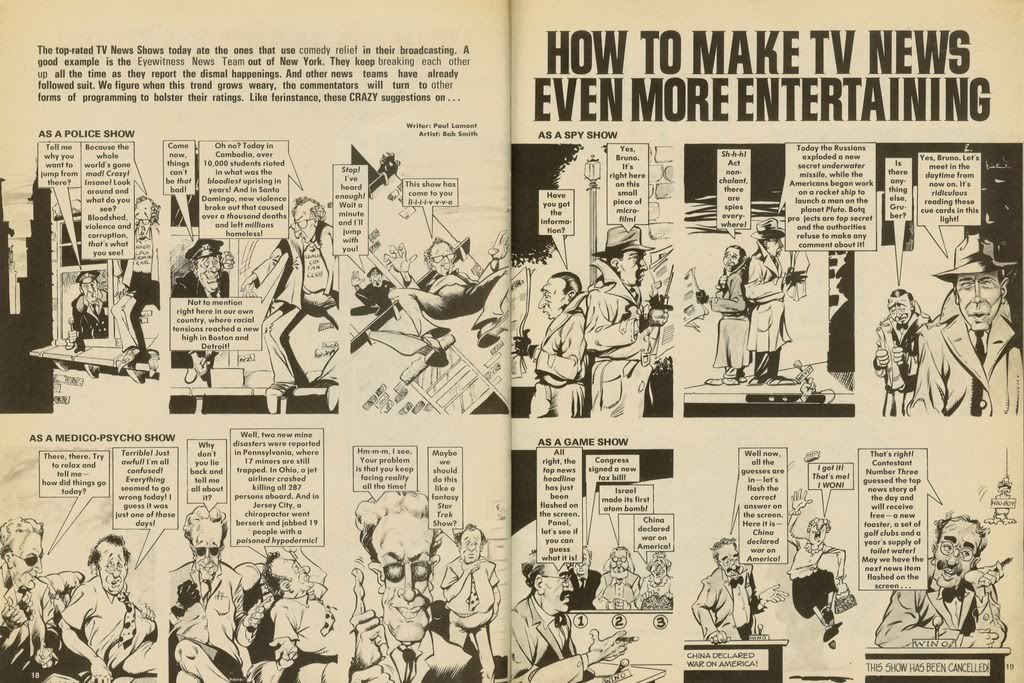 Another article that was probably left over from previous editorships.
Good News/Bad News
was a page of jokes with clip-art written by "Frank Wail", Most likely a Laikin pseudonym.
They continued to serialize excerpts from
Will Eisner
's books.
Then this.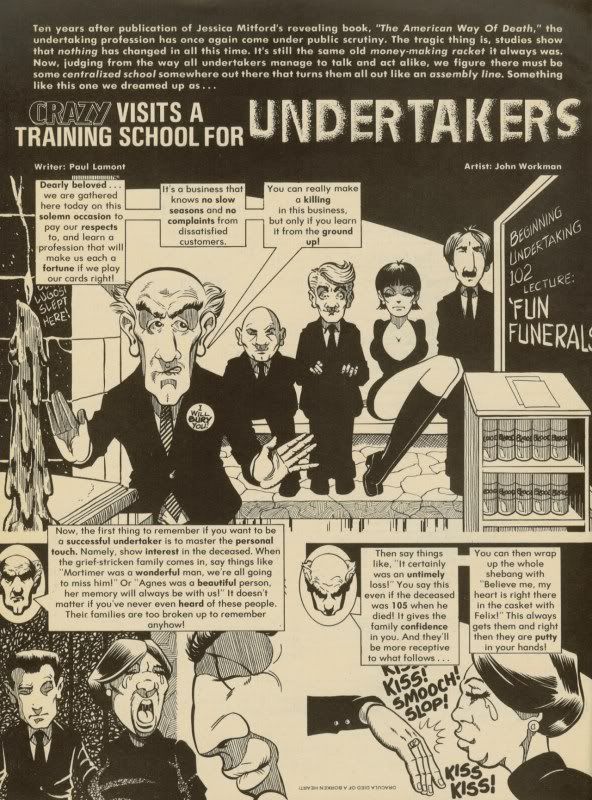 Another example of articles meant for previous issues.
The magazine now had marginal jokes similar to the one-liners on
Laugh-In
An artist from the earlier issues was longtime Warren editor
Bill DuBay
.
Then the rest of
Lee Marrs
'
Crazy Lady
, and a new recurring feature of one-liners called
Crazy News of the Month
.
They needed to use the last of the recurring
History of Moosekind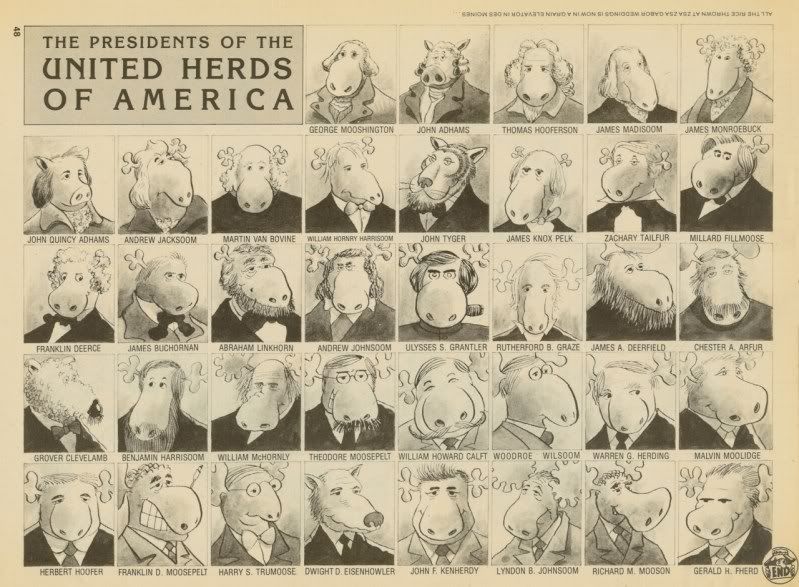 The back cover had
Crazy Record Labels
, an example of the "fake-out" parodies they would do which you could paste over the real thing.
Next Monday: Excerpts from CRAZY #16.