Here are more cartoons for you from various men's magazines.
From
Caper
volume 9, number 4, July 1963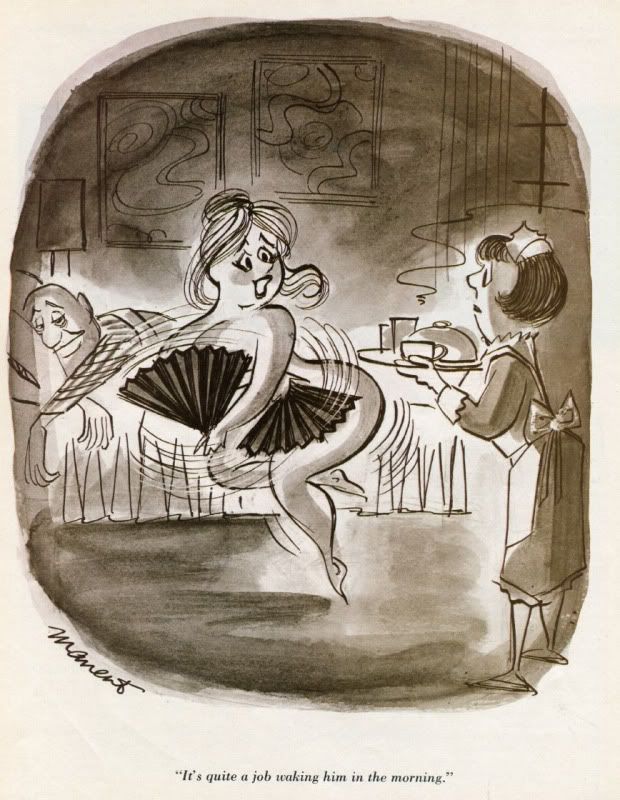 By
Charles Dennis
from that same issue of
Caper
.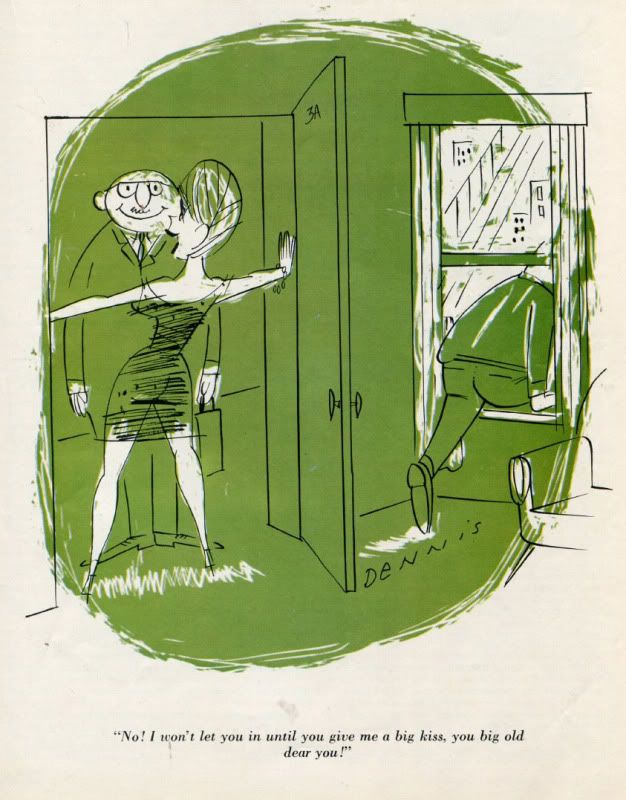 The next three are from volume 10, number 3 of
Caper
.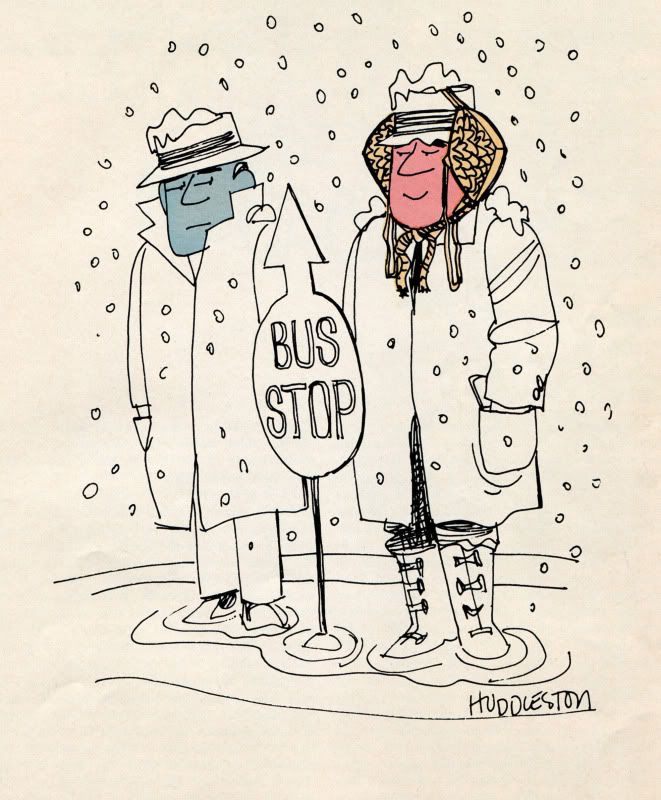 This one's by
Art Lutner
The rest are from the issue of
Jaguar
I showed excerpts from a while ago
, beginning with this one by
Slim Johnson
.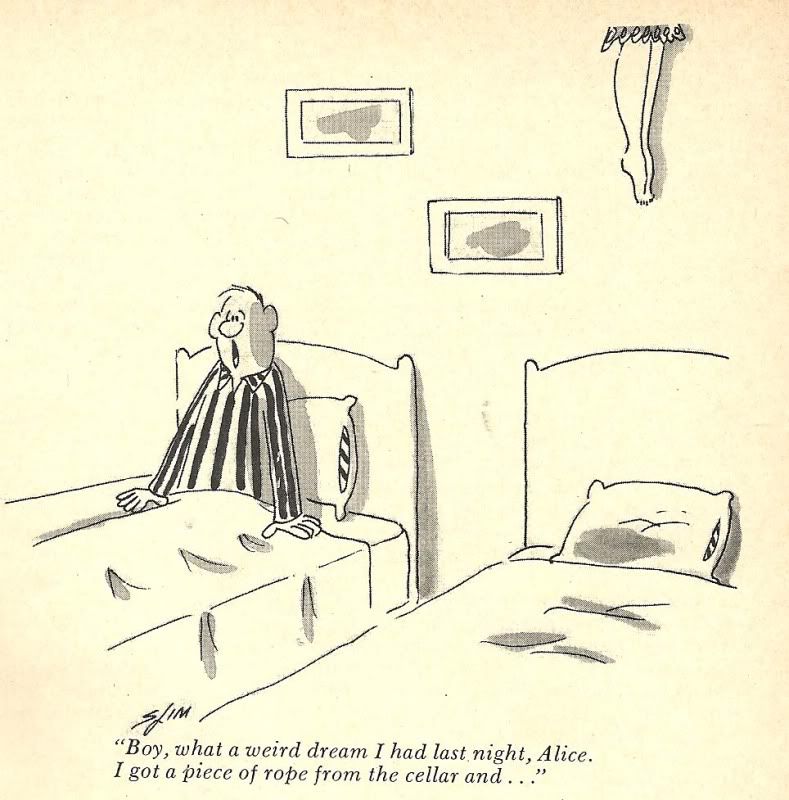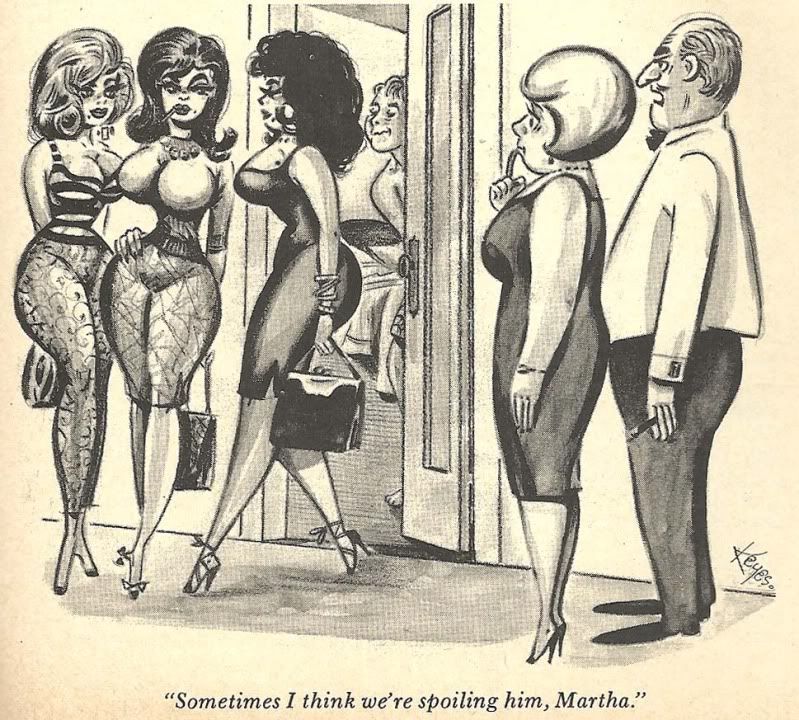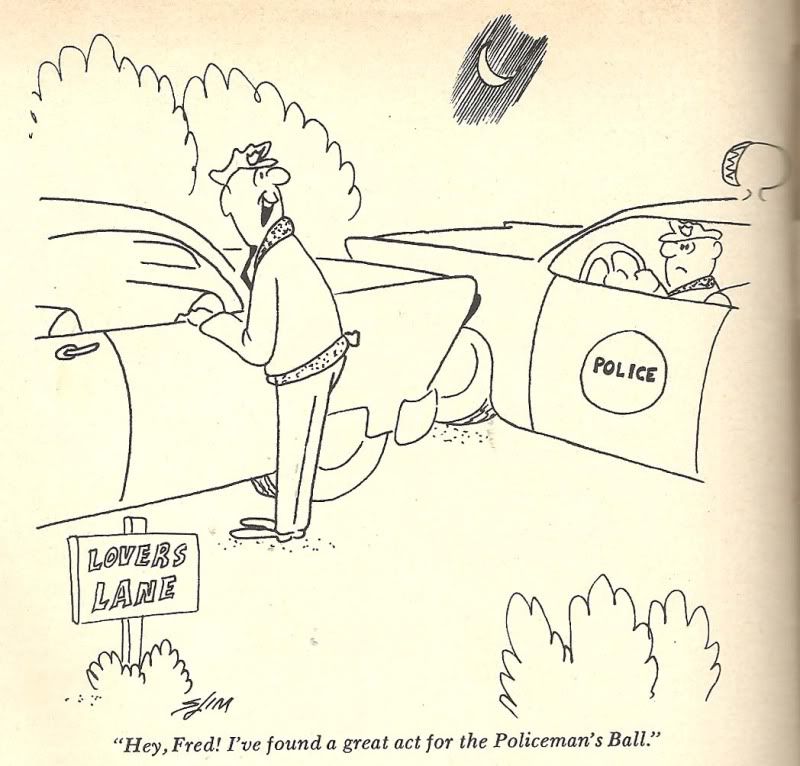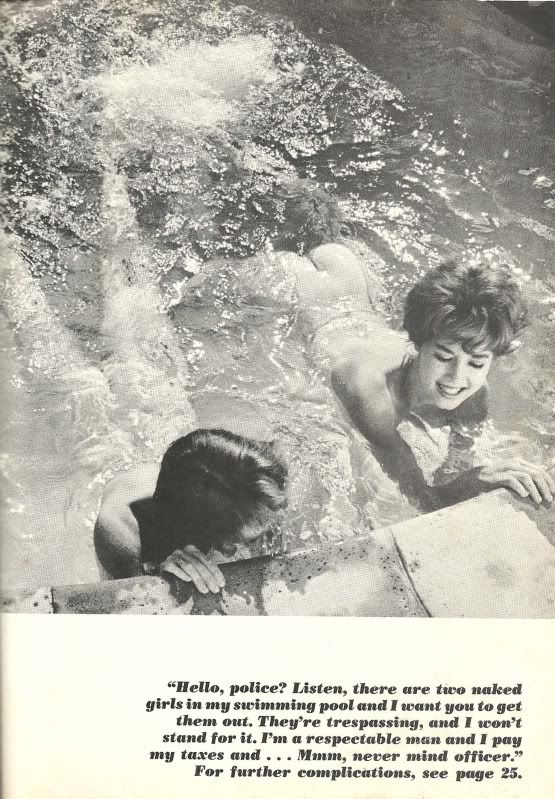 I had a book of cartooning as a kid that said if you're doing a gag cartoon with the caption on the bottom, to never show two people with their mouth open at once. Unless the joke here is that they're both saying the same thing. I can't tell if the joke is that everyone's earlobe is chewed or just his. Either way, it seems to work. Most likely the caption was written by an editor.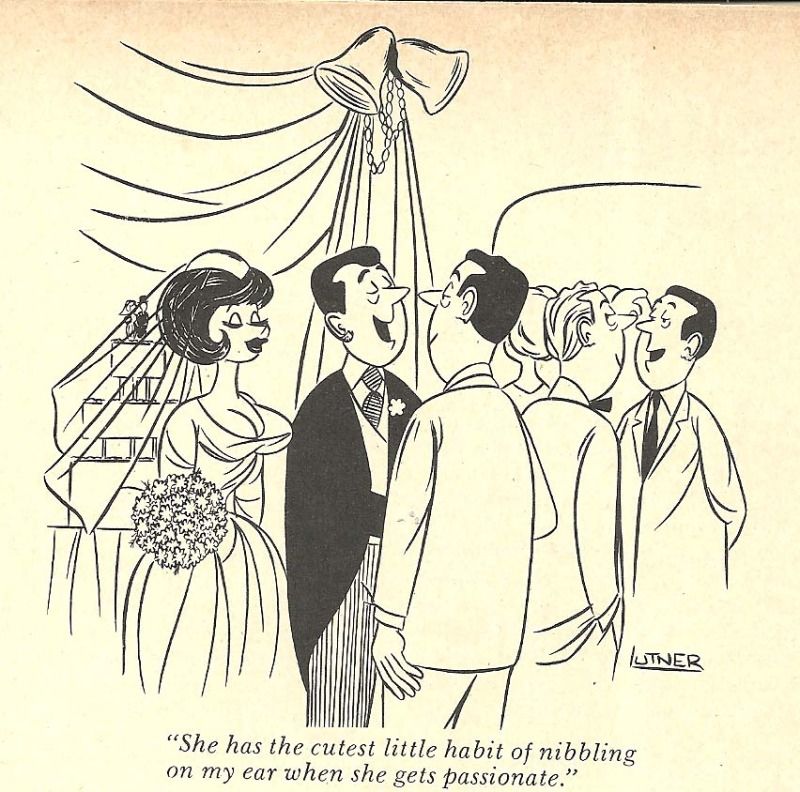 Before becoming a
Mad
regular
Don Edwing
did gag cartoons for a lot of these magazines.