This cover by
John Severin
from the August 1960 issue predates the cover of
Mad #69
by two years.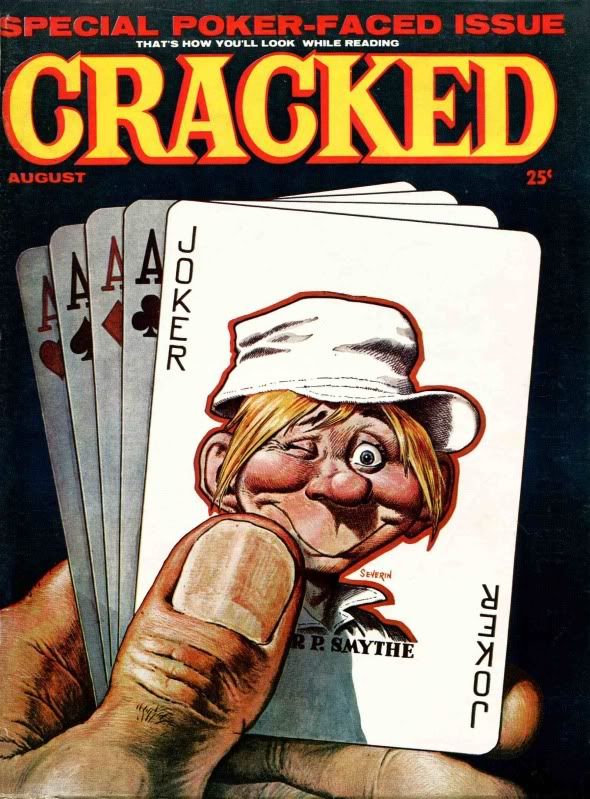 Like the issue showcased
last week
, this was written entirely by
Paul Laikin
, who told the author of
If You're Cracked, You're Happy
:
If I came into the office, [publisher Bill Sproul] trusted me that I wrote the best the material that I could do, but he handled Severin. The only thing that Severin did in those days was the big movie spoof. I used to write the entire issue.
After
Hollywood Life Stories Throughout History
by John Severin and an ad parody reprint by
Bill Elder
, there was another one of the many articles
Cracked
did about the reversal of sex roles.
Then a piece called
If Literature Were Written for the Gossip Columns
The Banana Man
by Jerry Kirschen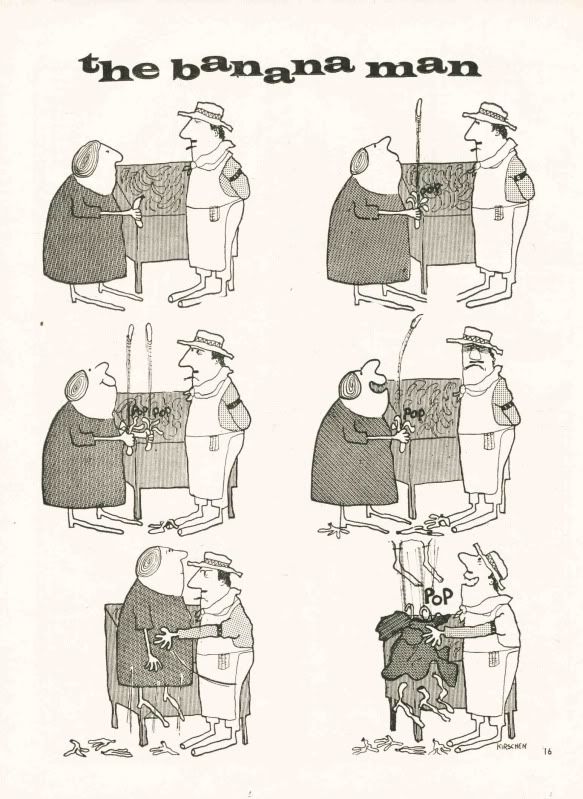 The first
Sports Oddities
by
Jack Davis
There was a Viceroy ad parody reprint by John Severin, then Jerry Kirschen again.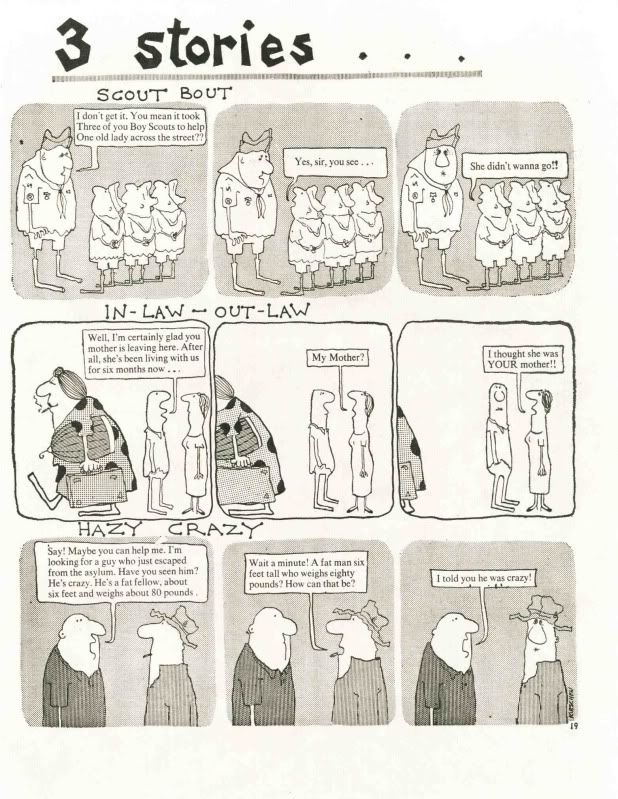 Two pieces by John Severin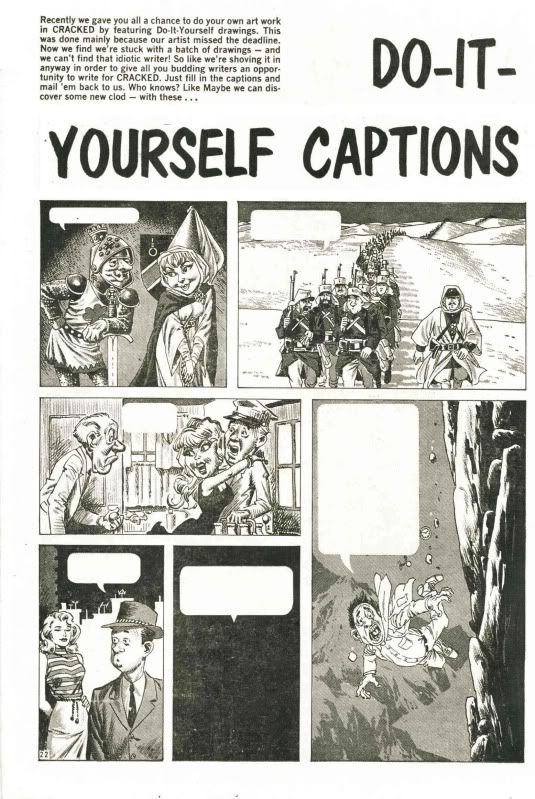 The centerfold was
Sylvester P. Smythe
's ancestors as portrayed by Jack Davis.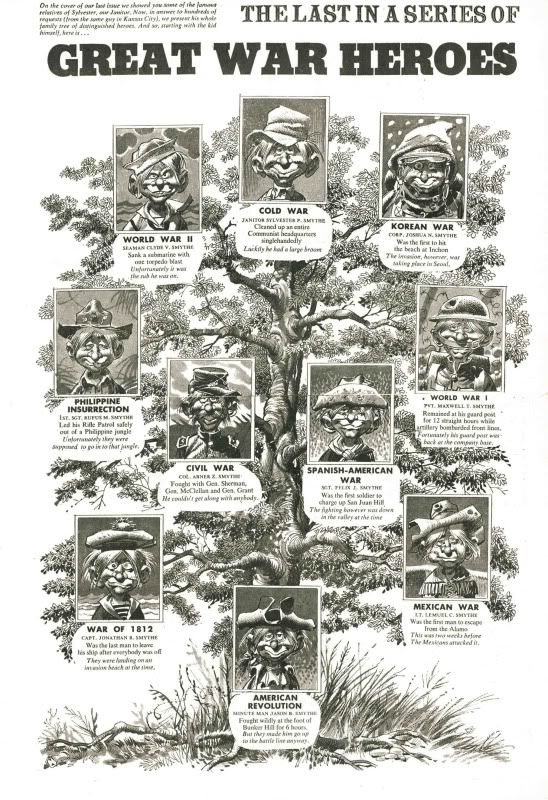 There was
The Cracked Intelligence Test
, a piece called
When It All Started
about blood pressure by Jack Davis,
Cracked Headlines
,
How Some of Our Customs Began
by John Severin, then this piece by Jack Davis again.
This, by John Severin, was a one-pager.
Illustrated Limericks
by Jack Davis, another
Sports Oddities
page, and
Nursery Rhymes
by
Russ Heath
.
There was a
New York Times
ad parody by John Severin, and he also did something about new kinds of cinema called
Smell-O-Rama
Another installment of
When It All Started
by Jack Davis about Ponce deLeon, real ads for their mail-order company Horror House, a solicitation for subscriptions, the back cover was another fake ad, spoofing ads for many
ads for cruises
by John Severin.