Cavalier
was closer to
Playboy
in that it seemed to be among the higher echelon of men's magazines—general interest magazines that just happened to have nude photo spreads. Like its competitor
Playboy
(and to a lesser extent,
Esquire
), many of its cartoons were full-pagers in color by cartoonists who also concurrently drew for
New Yorker
and other un-embarrassing magazines.
These next few are from
Cavalier
volume 14, number 131, May 1964
Lee Lorenz
Edward Frascino
Al Ross
Bill Hoest
From
Cavalier
, volume 15, number 142, April 1965
by Edward Frascino
Brian Savage
From
Cavalier
volume 16, number 154, April 1966
By Lee Lorenz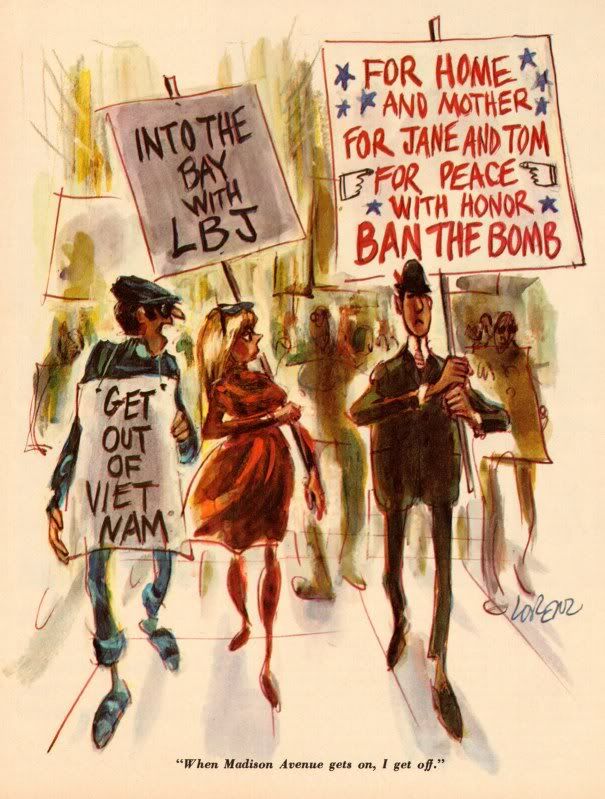 Richard Guindon
Bill Hoest
From
Climax
, April 1960
Orlando Busino
From the September 1964 issue of
Ace
I've been told this DeCarlo I've been printing in my look at men's magazines every week is not
Dan DeCarlo
as I've previously been saying. It makes sense now since it looks nothing like the Archie-esque comics he was doing at the same time, which he's always signed with his full name or initials. It seems like a venue he'd work in, but there's no evidence he actually did. Sorry for saying so before.
The October 1960 issue of
Ace
More cartoons from dirty magazines next Thursday.