Here we go with another issue of
Crazy
, this time from July 1974
I believe this cover is by
Kelly Freas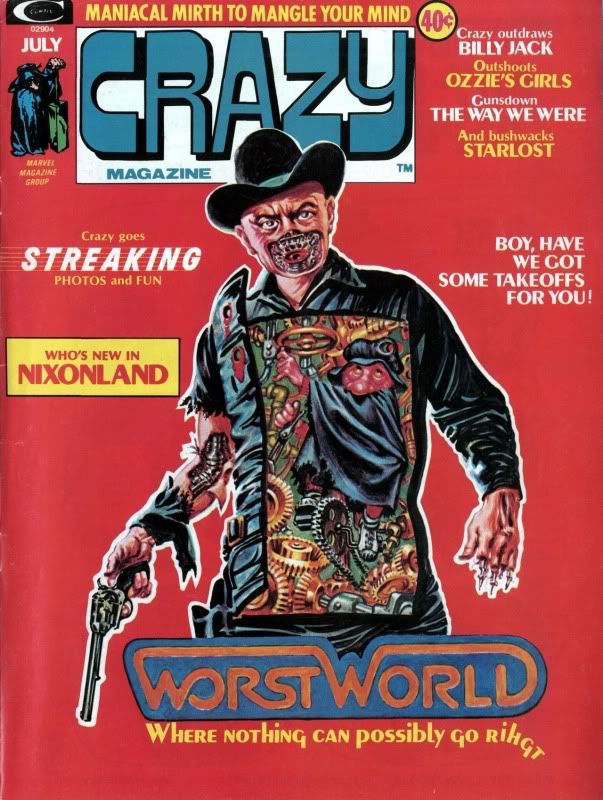 Parody of the
Bayer aspirin
campaign by
Roy
and Jean Thomas.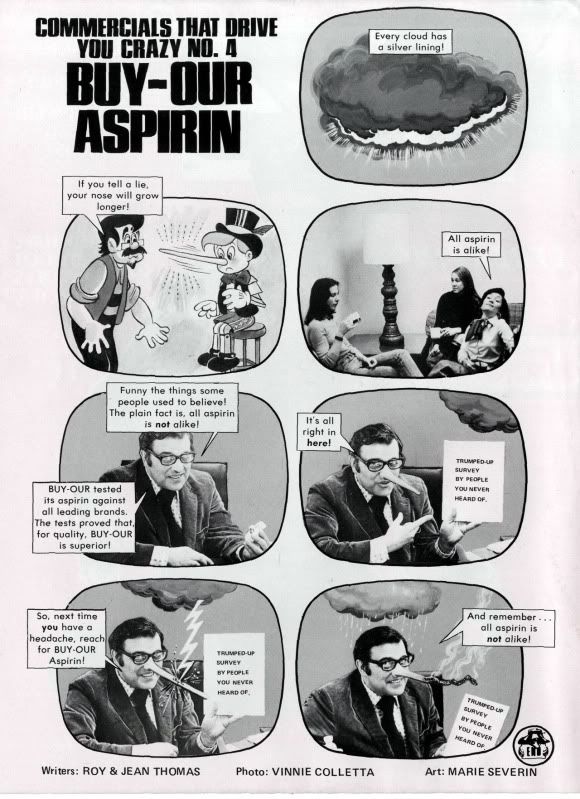 All aspects of daytime television of the time in this article by
Marv Wolfman
and
Dick Wright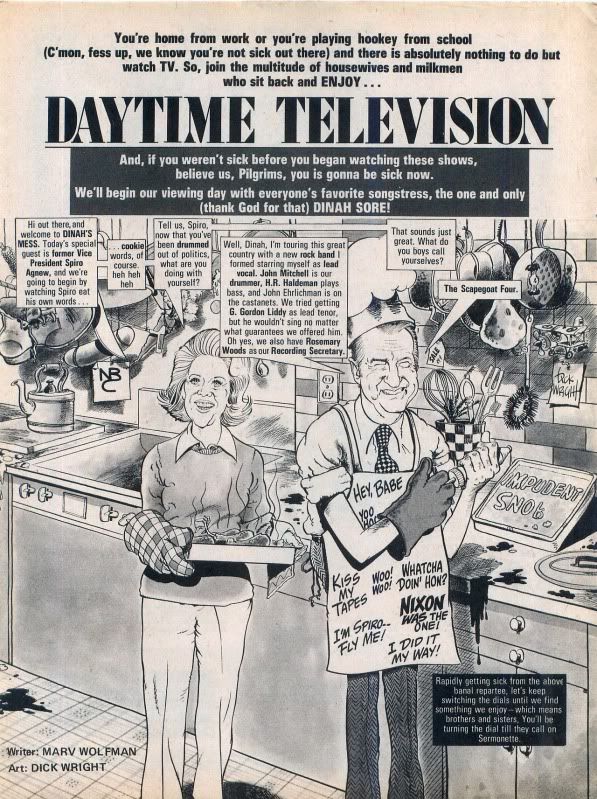 Next up is a photo-caption article about
streaking
by
Stan Lee
. He was a "big name" in the second issue, but seems to have been demoted.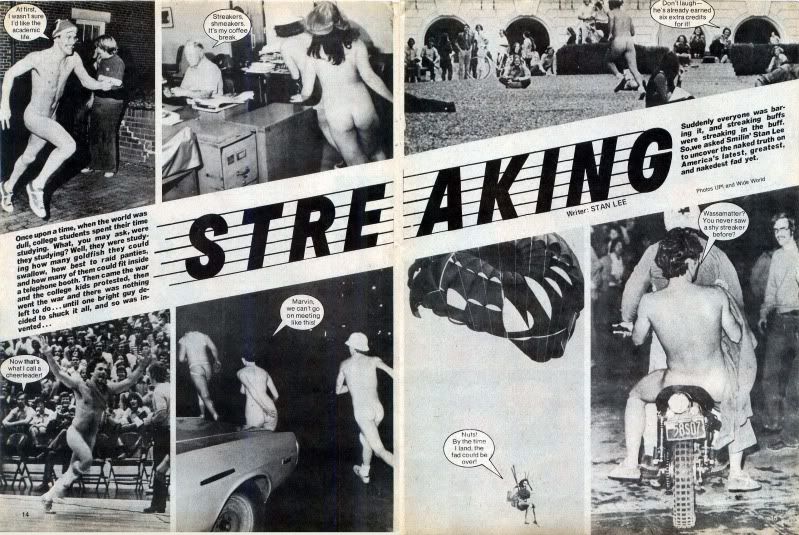 Another installment was here of their old radio spoof
I guess because they had a parody of
Westworld
, Roy & Jean Thomas and
Vance Rodewalt
decided to also do an article about what would happen if Richard Nixon had an amusement park.
The editorial introduces Rodewalt thusly: Vance, a voodoo priest in Port-au-Prince, Haiti freelances art in between cutting off chicken heads for use in secret ceremonies and reciting dark prayers to the Great God of Chickens—Perduemballa. In his off hours, Vance drives a cab and shows tourists the hot spots of Newark, New Jersey. Born in Lake Michigan, Vance is also an accomplished singer, and performs under his stage name of Barbara Streisand.
And another chapter of Bob Foster's
Mooses Through History
.
The first few issues had
Poli-Tickles
from
Tony Isabella
and Dick Wright.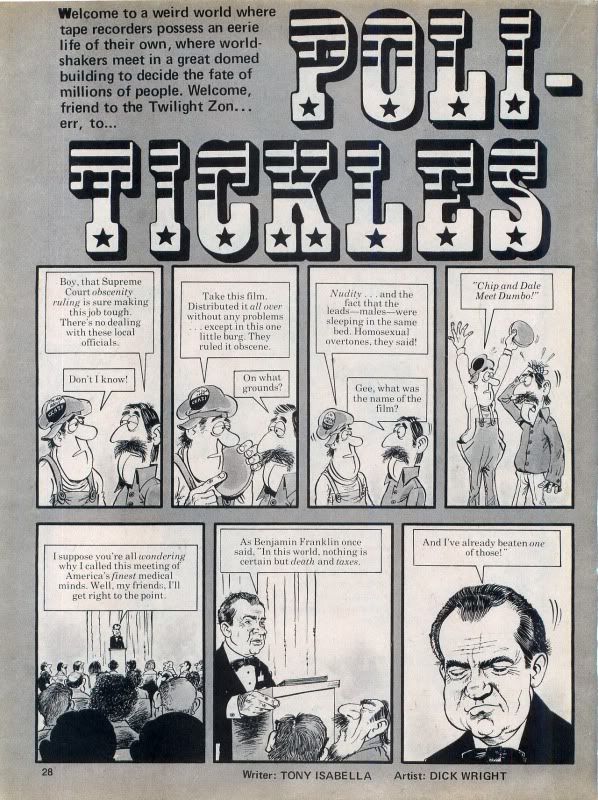 This was from something they did called
The Realistic Toy Catalog
, Corruptive Playthings by
Steve Gerber
, Bruce Garlin and Alan Goffstein and illustrated by
Marie Severin
and
Ralph Reese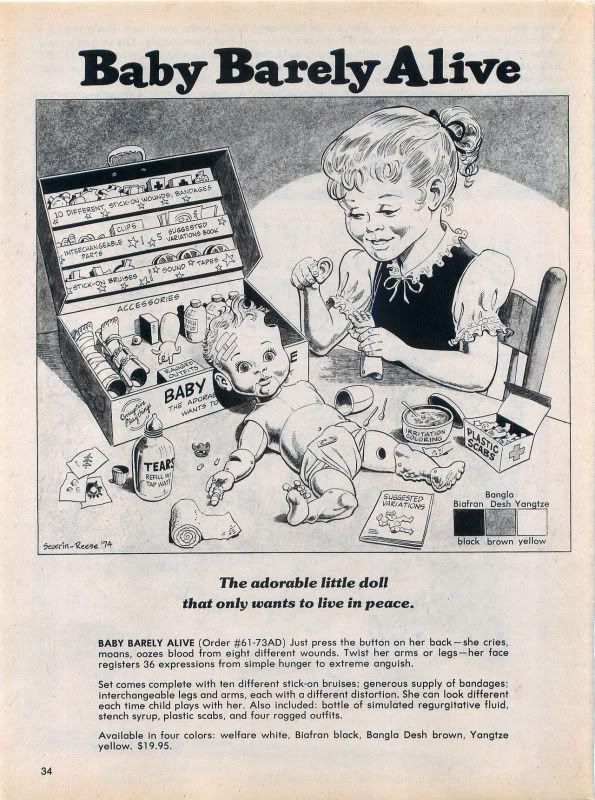 Then there was Steve Gerber and
Robert Graysmith
's
Just Plain Folks
Gerber and Graysmith continue with one-page movie parodies, starting with their version of
The Way We Were
.
Then
Ozzie's Girls
.
Billy Jack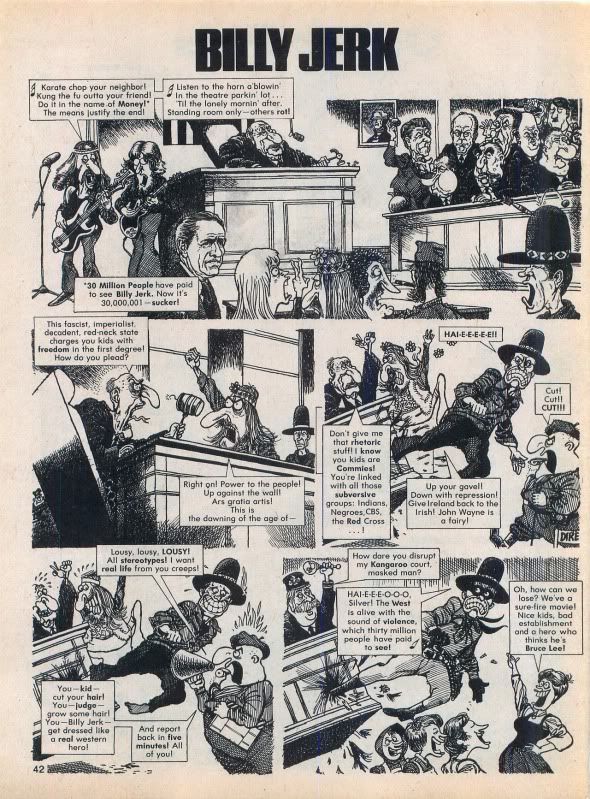 The Starlost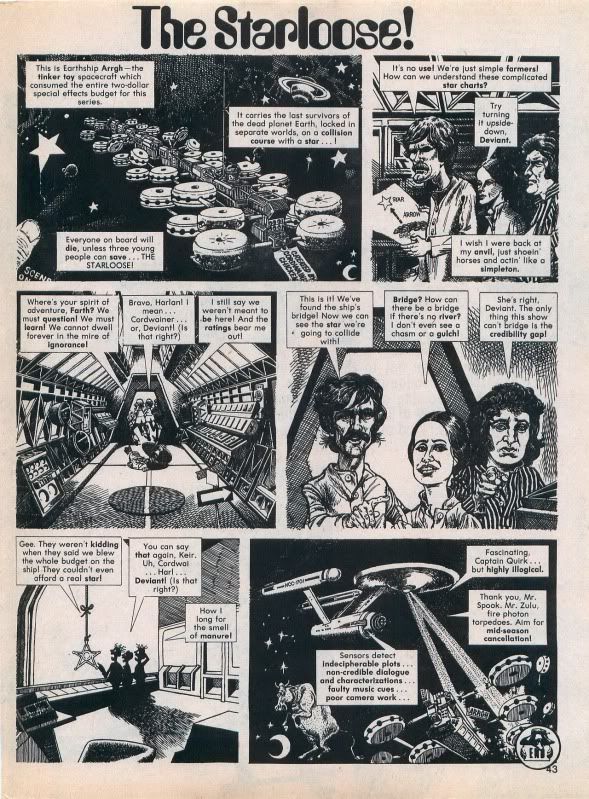 Don't feel bad. I've never heard of some of these shows either.
I have seen
Westworld
, which is basically an earlier version of
Jurassic Park
in a different setting.
In the editorial they had this to say about
Bob McLeod
:
Another new arist this issue is BOB McLEOD, who drew our
Worstworld
parody. Bob is also a fashion designer for Roto Rooter Sewer Services and Cesspool Cleaners of Yonkers, New York, where he creates a dainty look for the men who slodge around greasy underground pipelines. When Bob first saw CRAZY Magazine he begged to work for us. In fact, he said he didn't have to be paid for any work he did. Since there was no money in the CRAZY budget to pay Bob, things worked out just fine.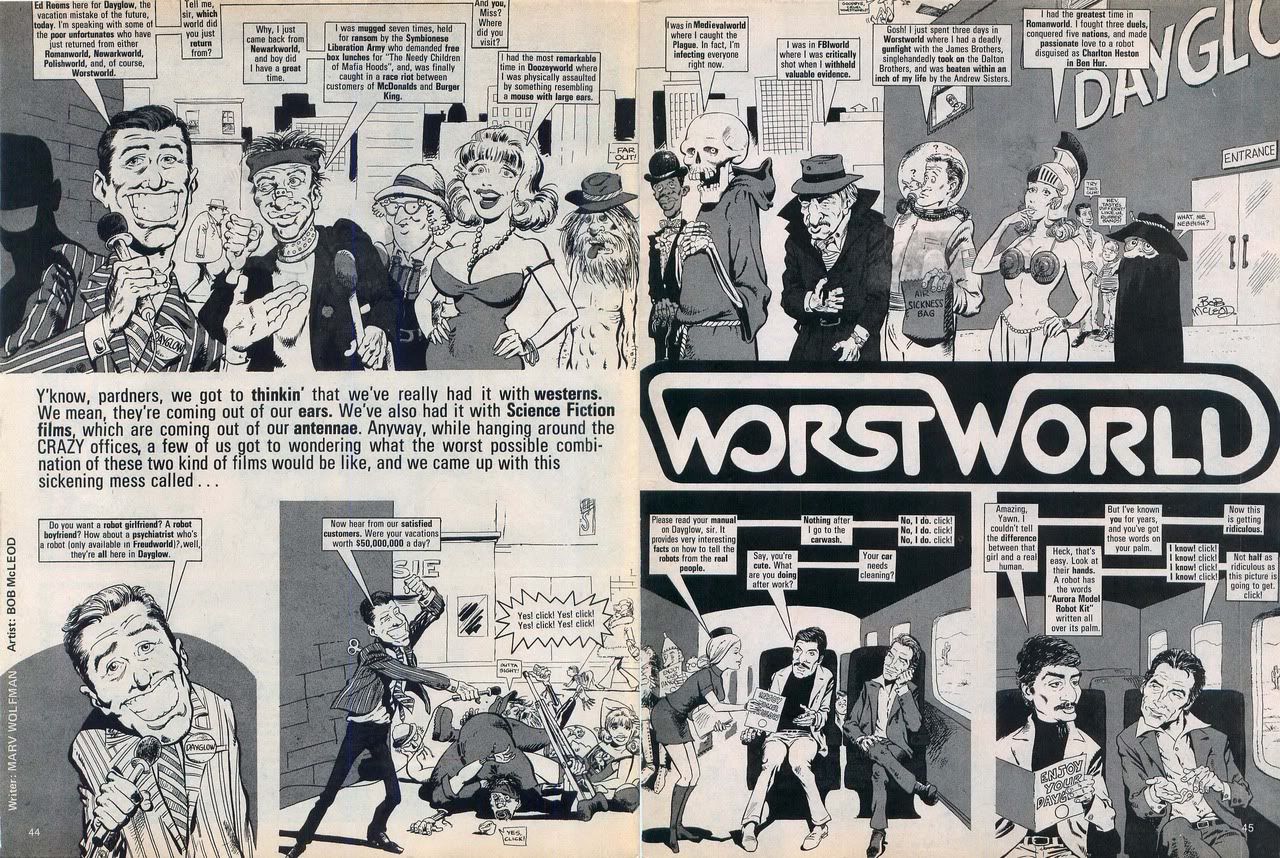 The back cover parodies the
Crest Toothpaste
commercials.