The cartoons from Chapter three of the 1957 paperback
Sex Is Better in College
Orange Peel
, college unknown. They apparently didn't do a good job of crediting all the magazines.
Florida State
Smoke Signals
University of North Dakota
Goose
Dartmouth
Jack O' Lantern
, which I believe Dr. Seuss contributed to while in college.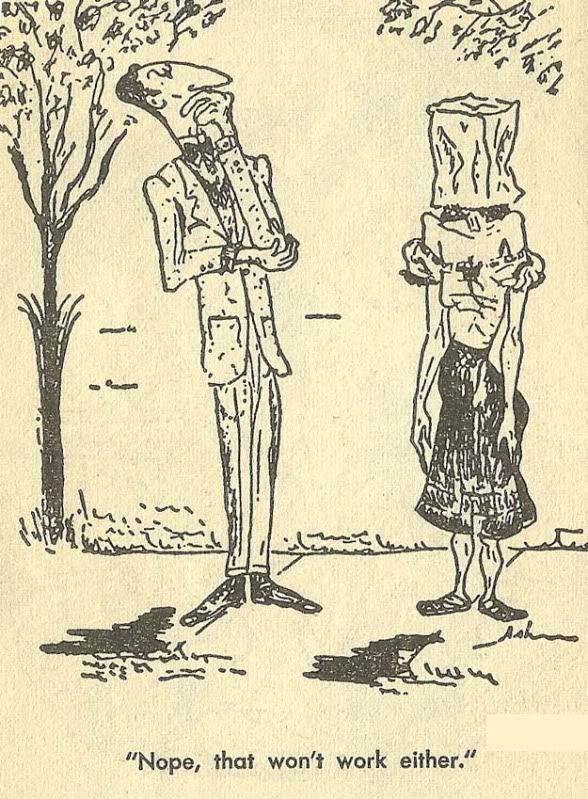 University of California
Pelican
Profile
, which is either Northwestern or University of Cincinatti
Colorado School of Mines
Picker
Either this cartoon in the Bucknell University
Touché
was stolen
from
Esquire
or vice-versa, most likely the former.
At the end of the book it says "
...the editor[...]has tried his best to give proper credit where due.
" Not very thoroughly, apparently.
University of Kansas
Squat
.
Occidental College
Fang
, which Terry Gilliam was editor of at one time.
University of Massachusetts
Yahoo
.
University of California
Pelican
Iowa State
Green Gander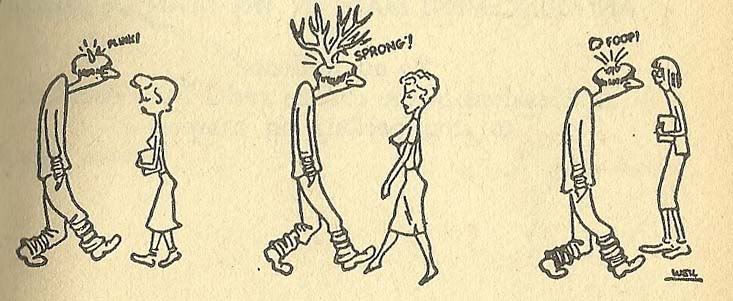 University of California
Pelican
More next Monday.