Here is the last of the illustrations I've featured every Sunday that I did from 1994-1998. I did a lot more, but they're lost forever. Or in storage somewhere.
The guy on TV is porn star
Ron Jeremy
with my stock dirty old man character for
Mistress Ruby
's sex advice column.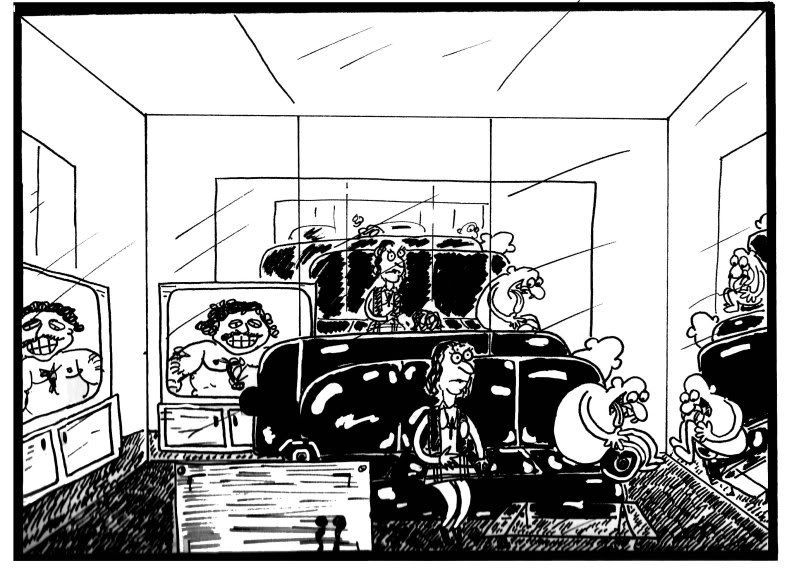 I must have done this while on vacation, since it's the only illustration on typing paper, on the back of Embassy Suites stationary, where I stayed that year while at the San Diego Comicon (back when it was the only comic convention and actually about comics).
Prostitution advocate/cartoonist
Chester Brown
would appreciate this one.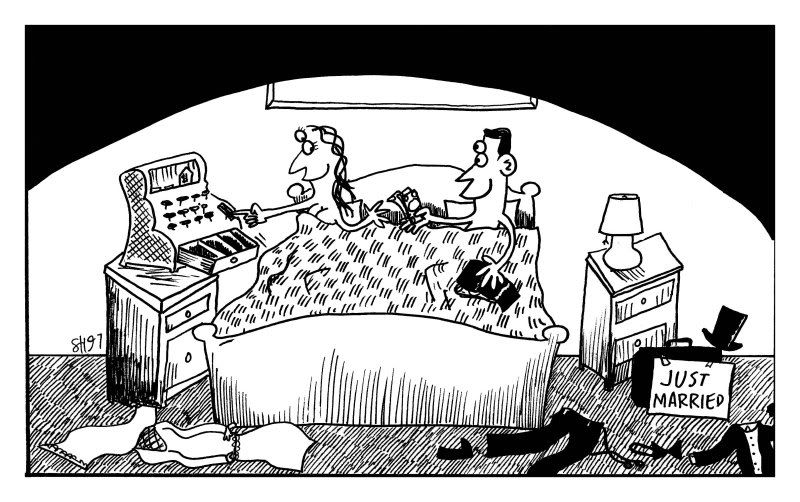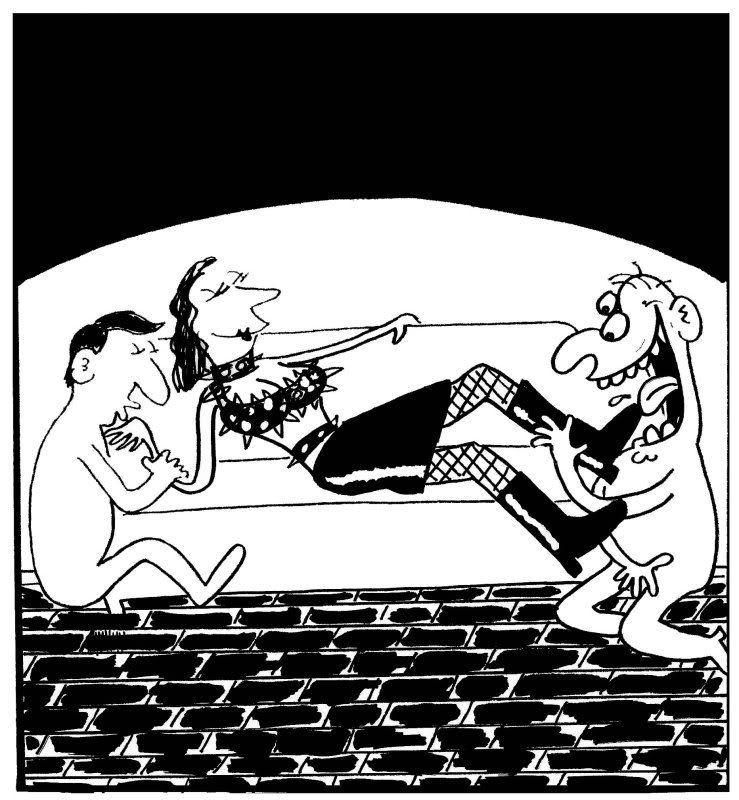 Cover illo I did for
Letter From LA
column before ever having been there. Notice the difference between coloring on acetate before computers.
I guess this was the listing for some Andy Warhol exhibit.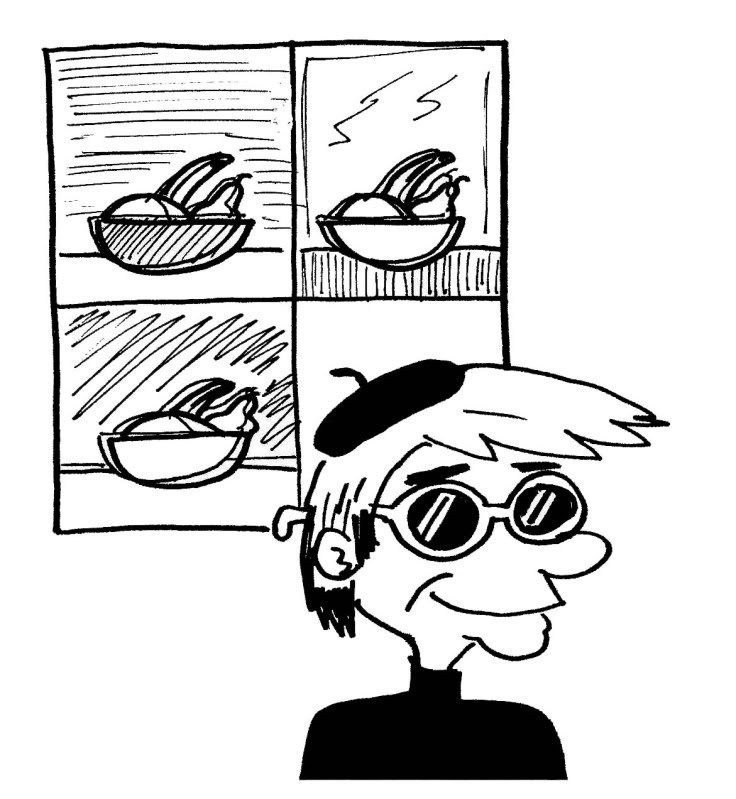 Another cover illustration.