That's what the second chapter of this book,
Sex Is Better in College
is called. The first one I showcased last week is called
Sex in Fraternities
From the University of Michigan
Yahoo
Octopus
, the book doesn't say what college it's from.
Oklahoma A & M
Aggreviator
Harvard
Lampoon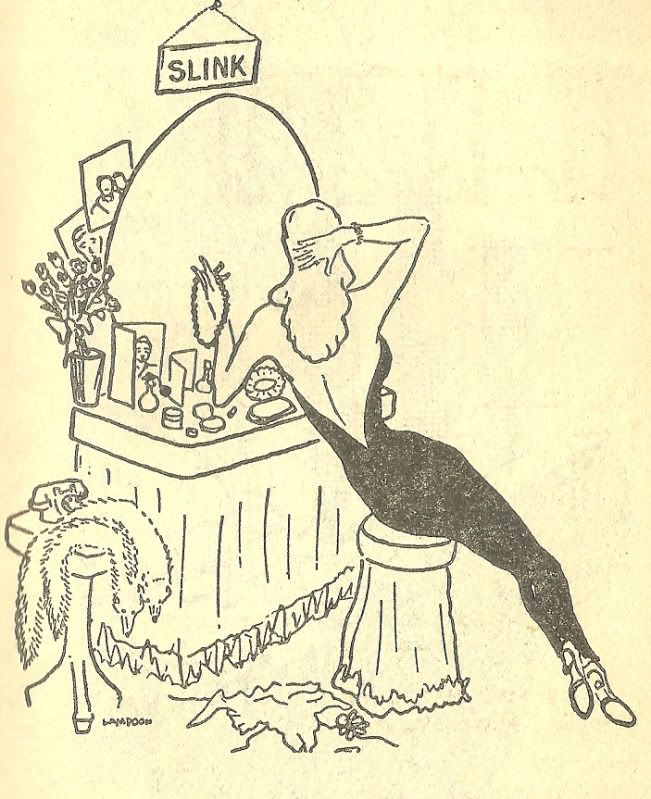 University of California
Pelican
University of Minnesota
Ivory Tower
.
Do sororities even have housemothers anymore? I know it's no big deal for a guy to be present. Times are different than in 1957.
Pelican
again.
University of Kansas
Squat
Stevens Institute of Technology
Events
Pelican
again.
Aggreviator
again.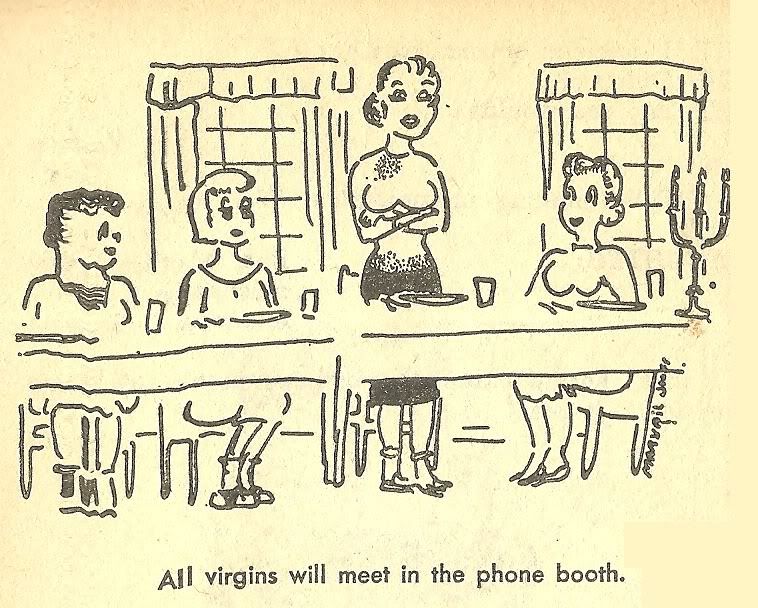 Pelican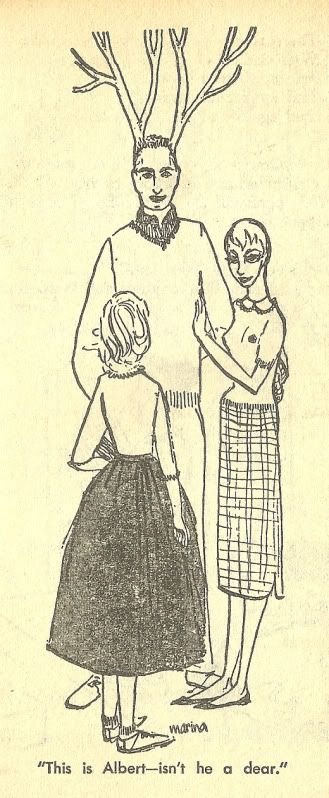 Ivory Tower
Troy University
Spartan