John Severin
did the next nine pages.
I'd watch shows that had the 'real life' depictions. Maybe not
Jersey Shore
, but
Hoarders
though.
I'm sure you know what these references are but just
in case
you
don't
.
What's weird is that at this moment the blog in the links on the right named after Tuesday Weld is right next to this (
that's who's in the first panel if you didn't know already
). It probably won't be when you read this, though.
More explanatory links
.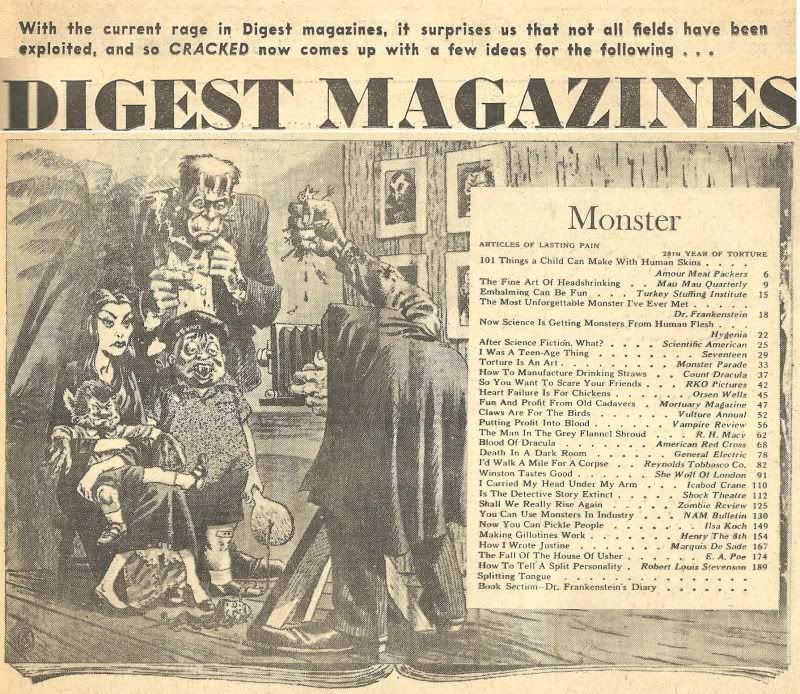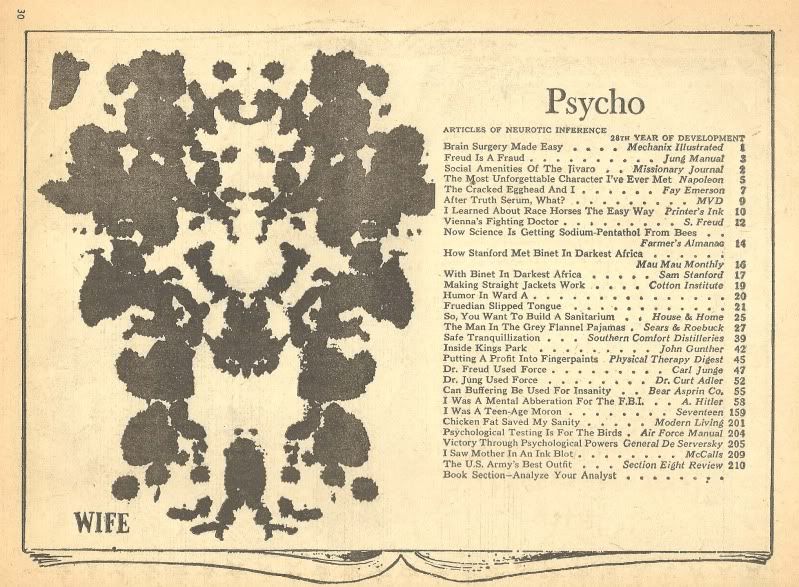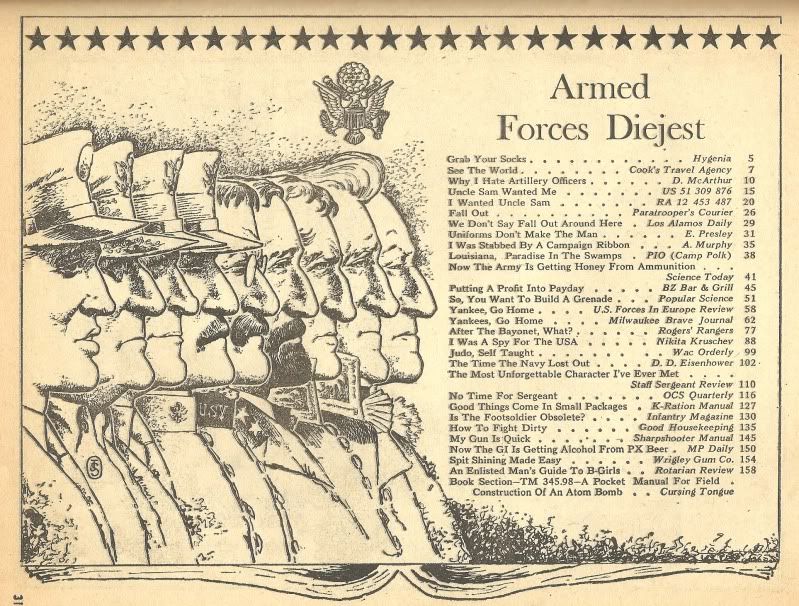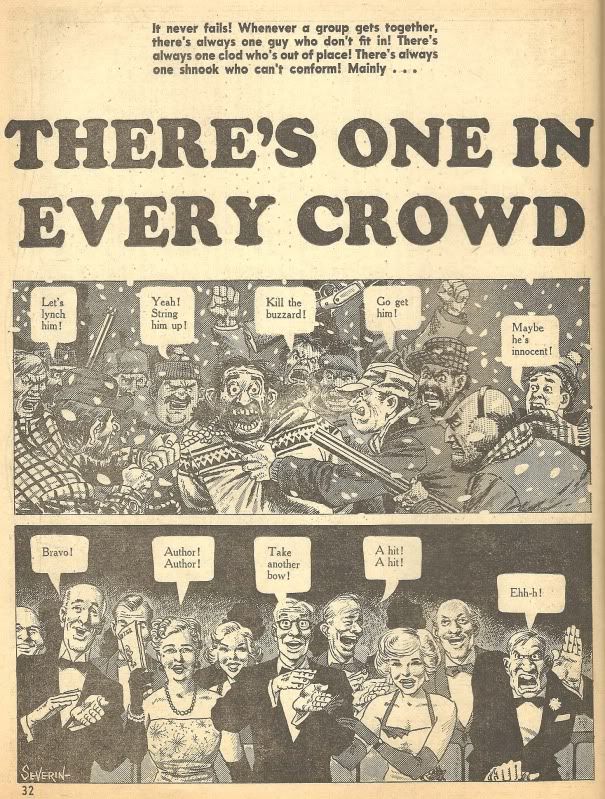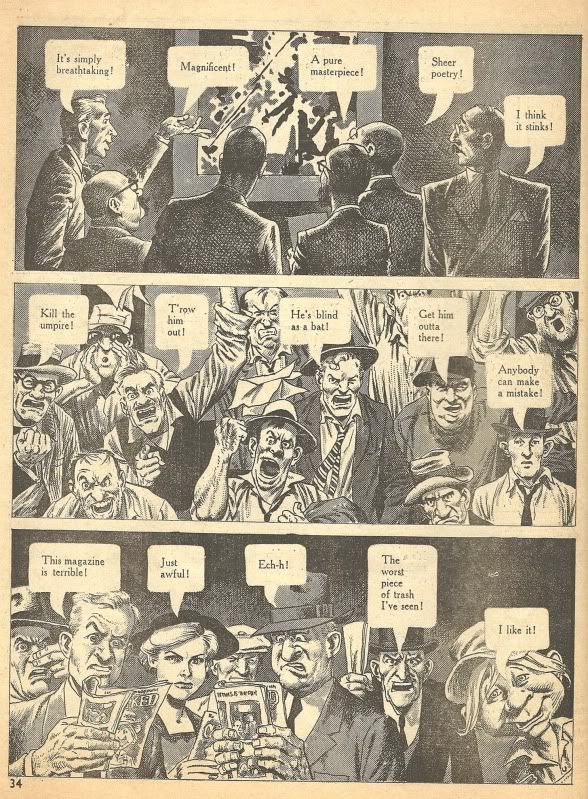 Take
THAT
, dartboards!
John Severin again.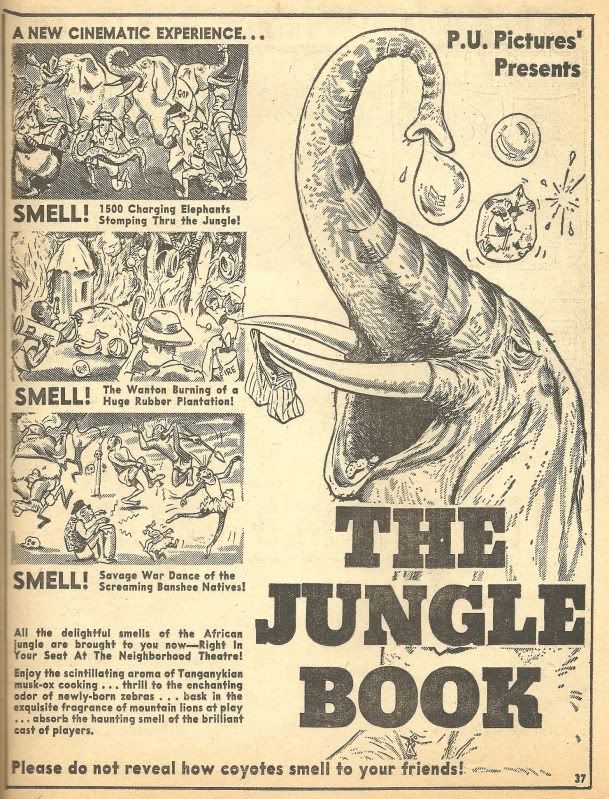 It would be funny to visit 218 W. 48th St. now, probably some generic office building, and tell someone you're there because
Cracked
was published there 50 years ago and watch their reaction as they look at you with no idea what the hell you're talking about.
Okay, maybe it would only be funny to me.
Like most of what they advertised through mail order, I wonder how many people actually owned a
Cracked
T-shirt. It's also funny to me that anyone who did, or anyone who read this particular magazine when it came out, would be at least 60 now.
The last of it on Thursday...