Gilbert Bundy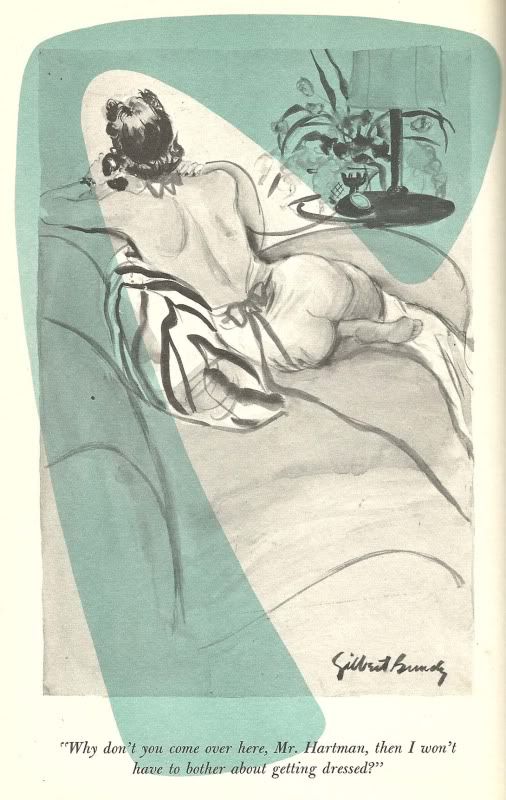 Ned Hilton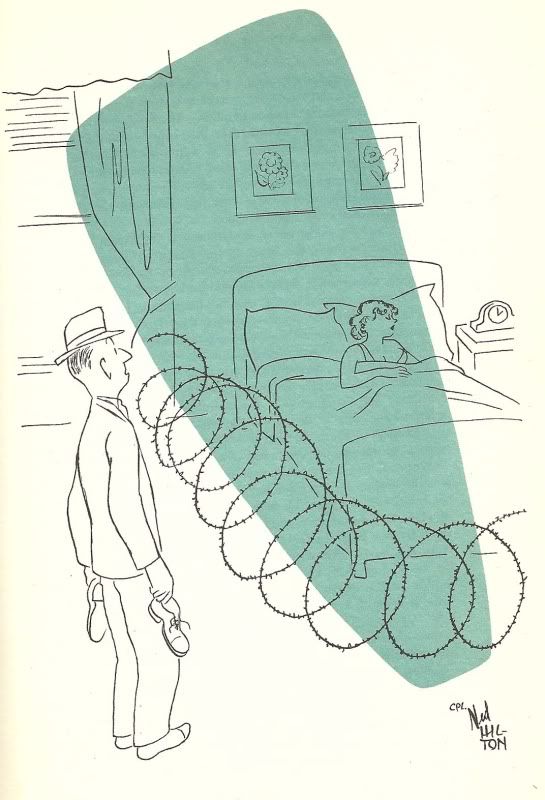 Robert Holley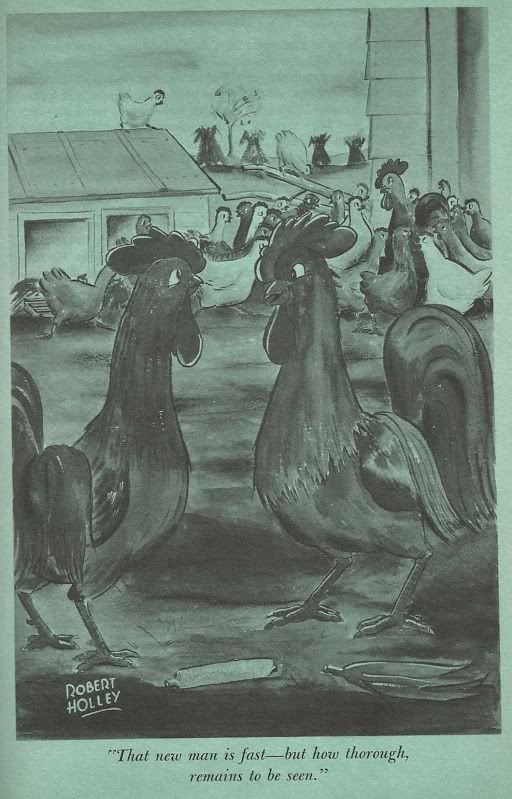 Syd Hoff
According to the
Esquire Cartoon Album
in 1957, "
Howard Baer
's cartoons, illustrations and paintings have been a regular feature in
Esquire
since the first issue. His paintings have been exhibited in one-man shows here and in Paris, and are in the permanent collections of the Museum, the Butler Art Institute and the Pentagon War Archives."
The only information I have on
Richard Taylor
is this biography from
The World Encyclopedia of Cartoons
"
Richard D. Taylor
(1902-1970) American cartoonist an illustrator born in Fort William, Ontario. Showing an early talent for art, Richard Taylor began to study under Harry Britton in Toronto at the age of 12. He attended the Central Technical School of the Ontario college of art and design. His first earnings came from today what seems like an odd source—coloring magic lantern slides for Sunday schools. His first success as a cartoonist was in the Toronto magazine
Goblin
in 1927. In 1932 he became a commercial freelance commercial artist, and in 1935 was named a staff cartoonist at the
New Yorker
.
"Taylor was the creator of an imaginary world called Frokodom, upon which he based a whole series of paintings, and his cartoon art shows the influence of this sort of imaginative temperament. There is an individuality to his large-eyed, heavy-lidded characters that makes one think fairy tales and other worlds; it stamps his work immediately, be it a cartoon or an ad for Sanforizing.
"From his bold, unbroken line and the solidity of his composition, it would appear that Taylor worked almost exclusively in watercolors. There is, even in the black-and-white reproductions in the
New Yorker
, something colorful about Taylor's art. One feels inclined to add some pink to the cheeks and a light blue to the eyes of his characters. But for all its fairy-tale quality, his cartoon art Frequently occupies itself with the grotesque (a portly woman in a butcher shop excuses herself to a hanging beef carcass she has just bumped into and which, in shape, she resembles) and the ribald (Taylor's own evocation of the rape of the Sabines has one of the soon-to-be violated women winking at another maiden over the shoulder of her captor).
"Taylor was a prolific artist both within and outside the cartoon field; his unpublished watercolors were featured in a show that toured a number of American cities in 1941. He was represented in internation watercolor exhibits at the Chicago Art Institute and Brooklyn Museum, and his works were shown at the Modern Art Society of Cincinatti (1941),the Metropolitan Museum of New York (1942), the Whitney Museum in New York (1943), the DeYoung Museum in San Francisco (1943) and, along with William Steig's, at the Flint, Michigan Institute of the Arts (1943). His paintings are included in the permanent collections of the Museum of Modern Art in New York, the Boston Museum of Fine Arts, the Albany Museum of Fine Arts, the Wichita Museum and a number of private collections. A published collection of Taylor cartoons appeared in 1944 under the title
The Better Taylors
. He has also illustrated a number of books."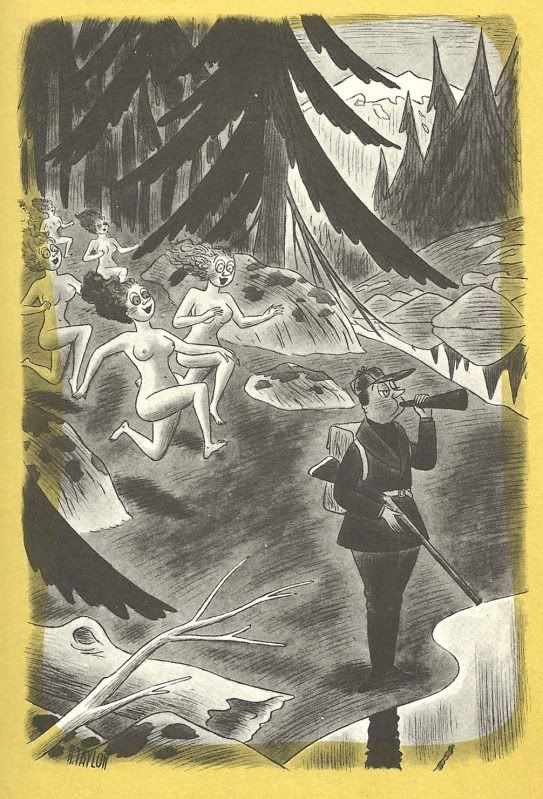 Also as per the
Esquire Cartoon Album
, "
Dorothy McKay
's cartoons, cartoons, covers, and illustrations appeared regularly in the old
Life, College Humor, New Yorker, Ballyhoo
, and
Forum
until, she says, '
Esquire
began to corral my time—from the second issue on.' She grew up in San Francisco, where she studied at the California School of Fine Arts until she moved to New York."
Not to bring up the genders of professionals in this day and age, but it is ironic that a magazine for men had more female cartoonists than other general interest magazines.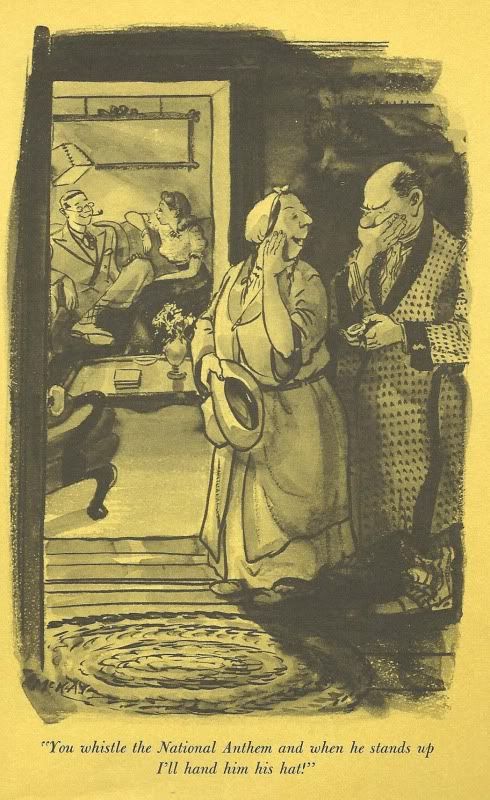 Richard Taylor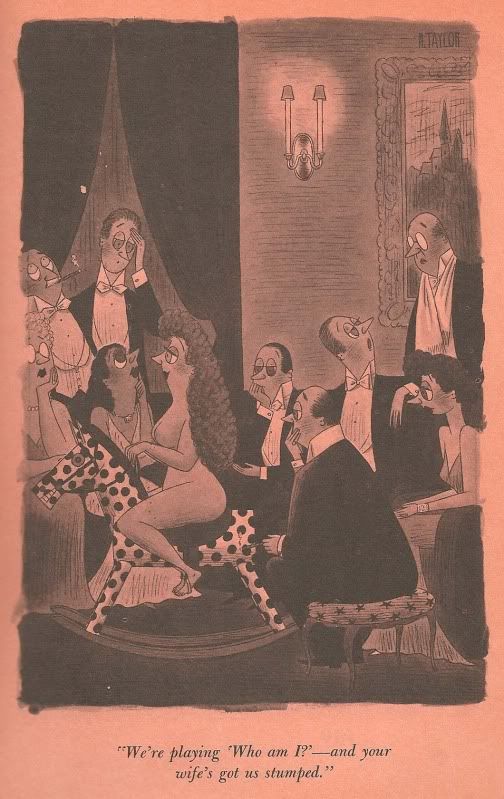 E. Simms Campbell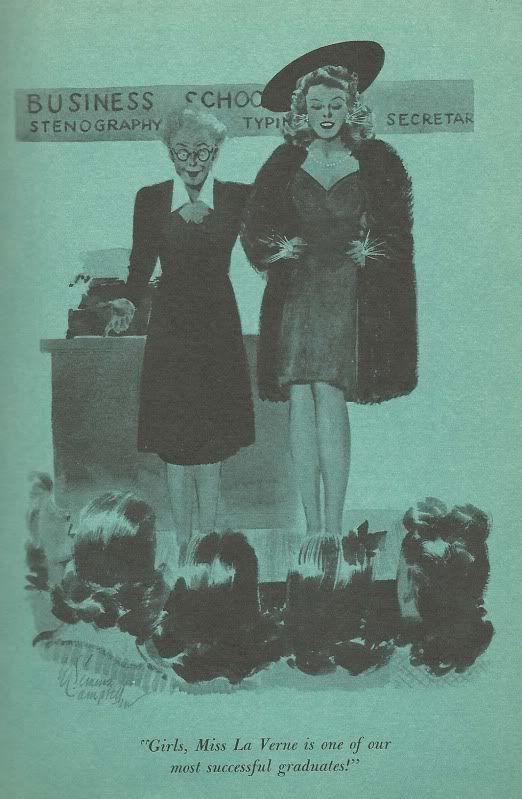 Barbara Shermund