CONTINUED FROM MONDAY...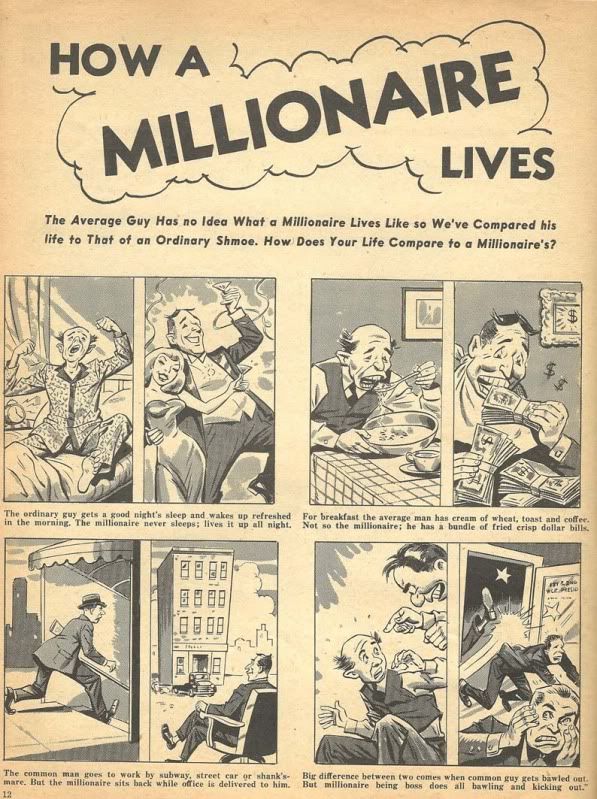 When I posted DRAG CARTOONS a couple weeks ago, I wondered what happened to the people in the personals. Now I know. They started families with the Frenzy editors.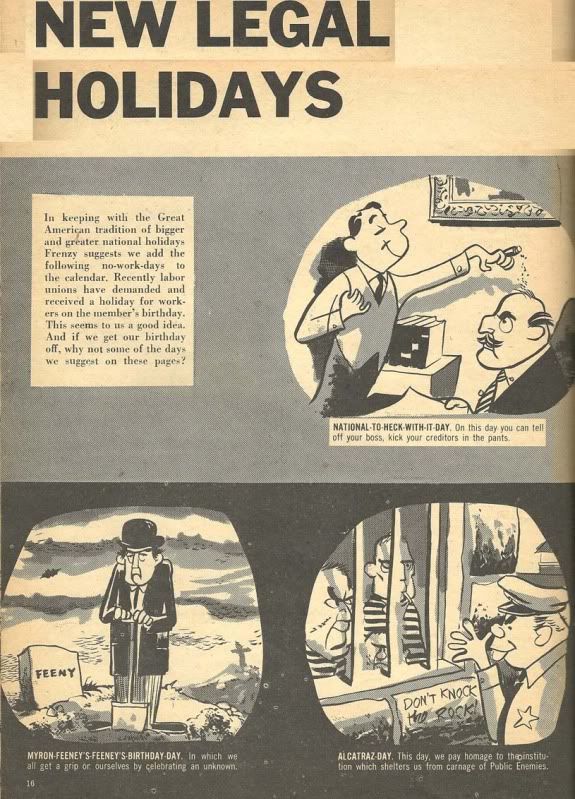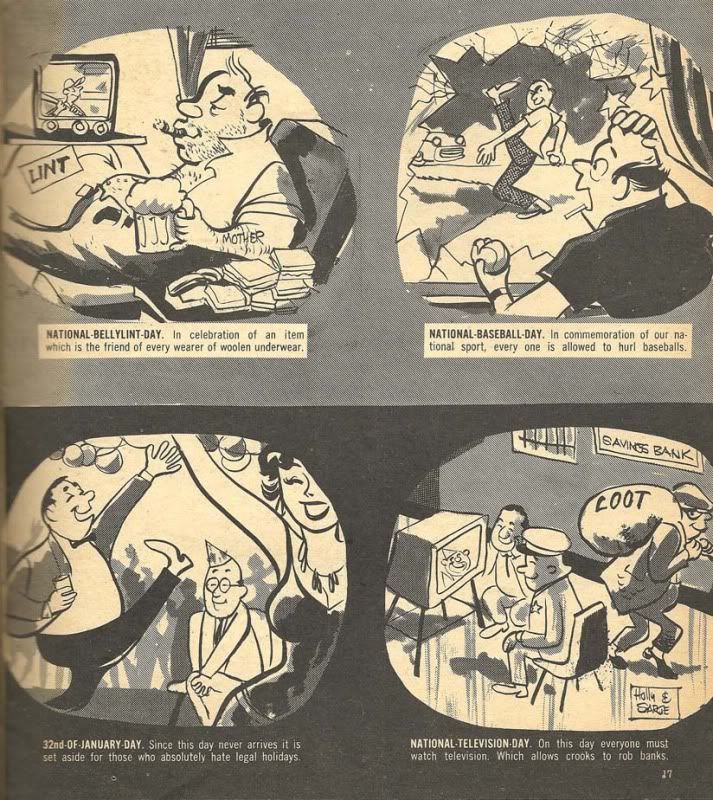 Here's the requisite
'Believe It Or Not' parody
.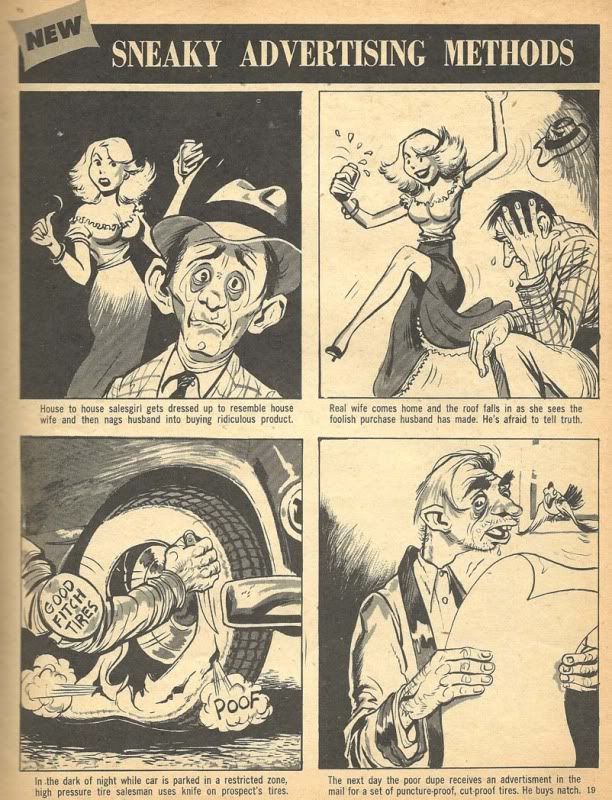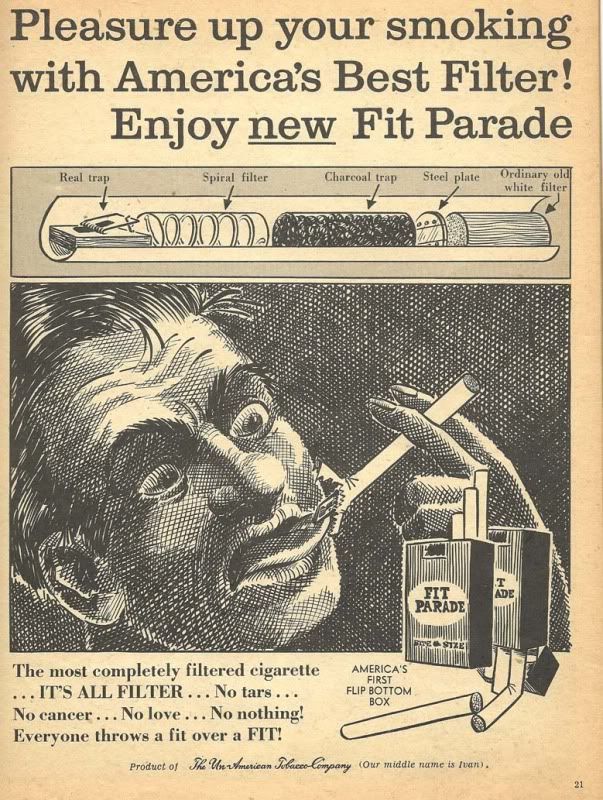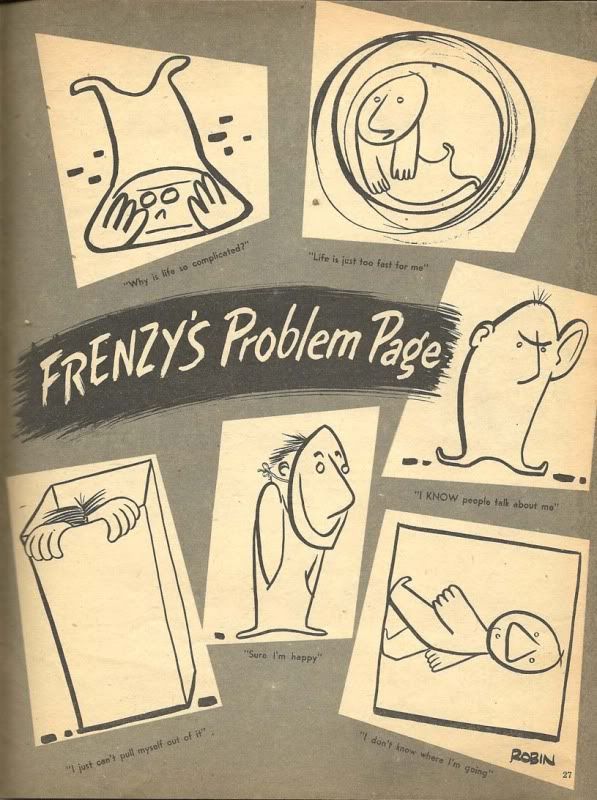 Inspired by 'id' cartoonists like William Steig (below) or a need to fill a page quickly? You decide.
CONTINUED ON THURSDAY...