CONCLUDED FROM MONDAY
Notice how Mother Ghoul didn't always look the same in each strip.
From MYSTERIOUS ADVENTURES #23, December 1954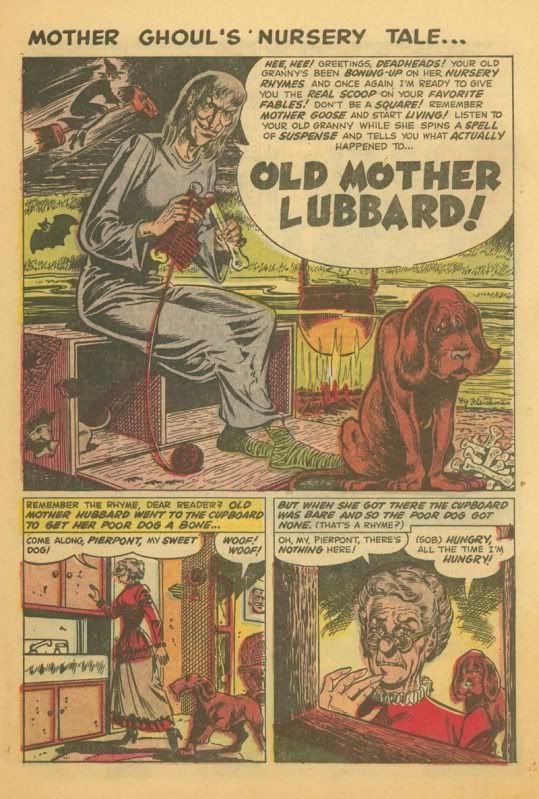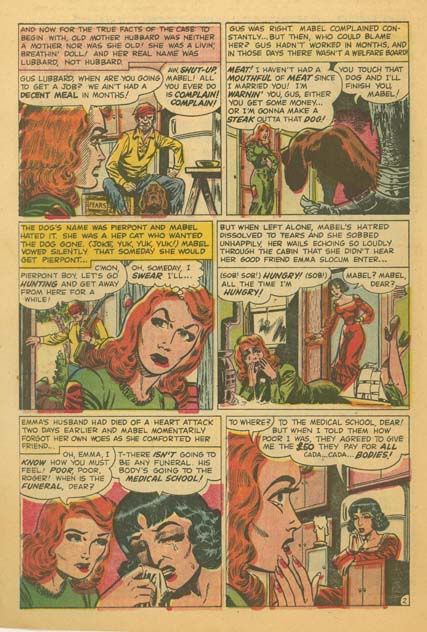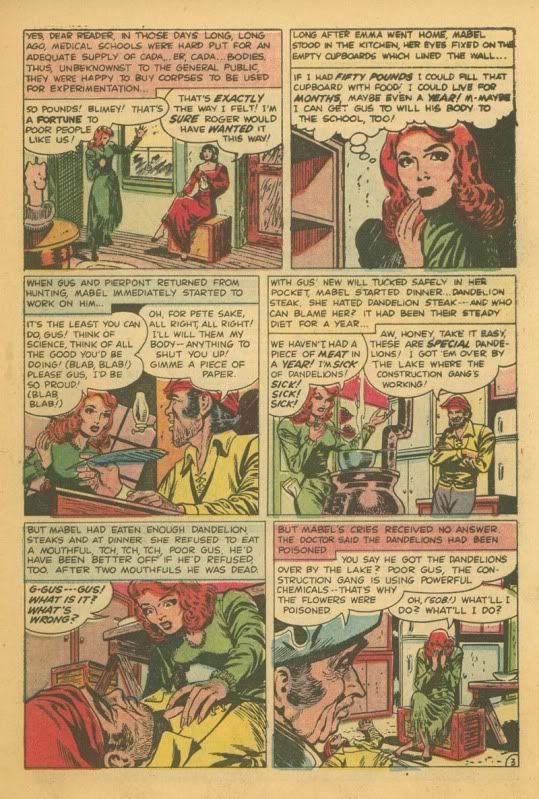 from MYSTERIOUS ADVENTURES #25, August 1955.
I printed the one from #24
here
.
Richard Doxsee was another comic artist for lesser-known publishers, and many of the black-and-white humor magazines.
Sometimes they didn't even bother keeping the name consistent.