FRENZY was another one of those black and white juvenile humor magazines. They did six issues in the late fifties. The late fifties saw the debut of a lot of these. I can't tell if there were more in the fifties or more in the seventies.
This Martian Ernie Kovacs person looks like he was probably the magazine's mascot.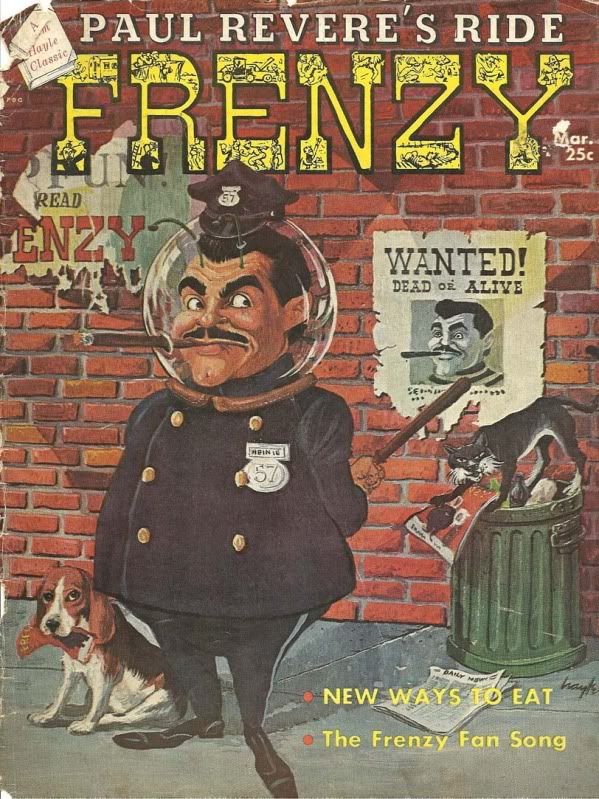 The publisher here is Adrian Lopez who later published
HARPOON
. The contributors didn't get credited in the masthead. I can't say whether or not it was by choice.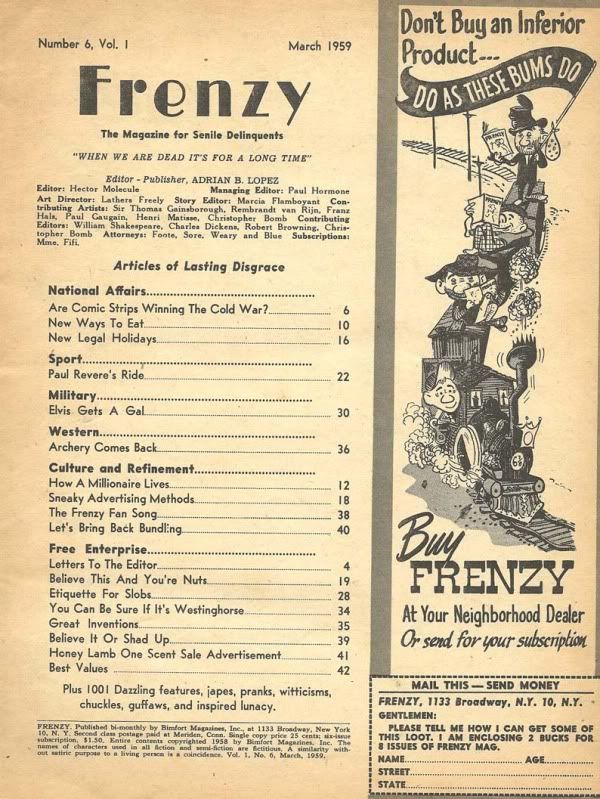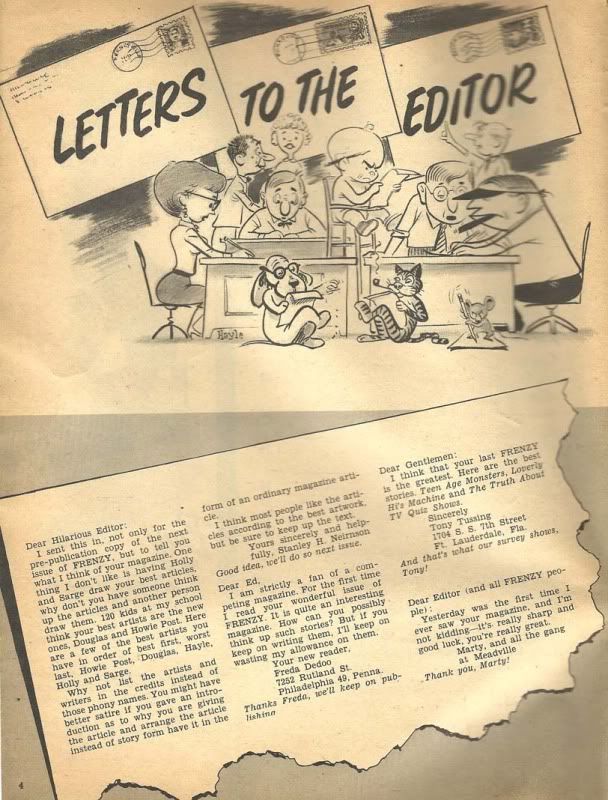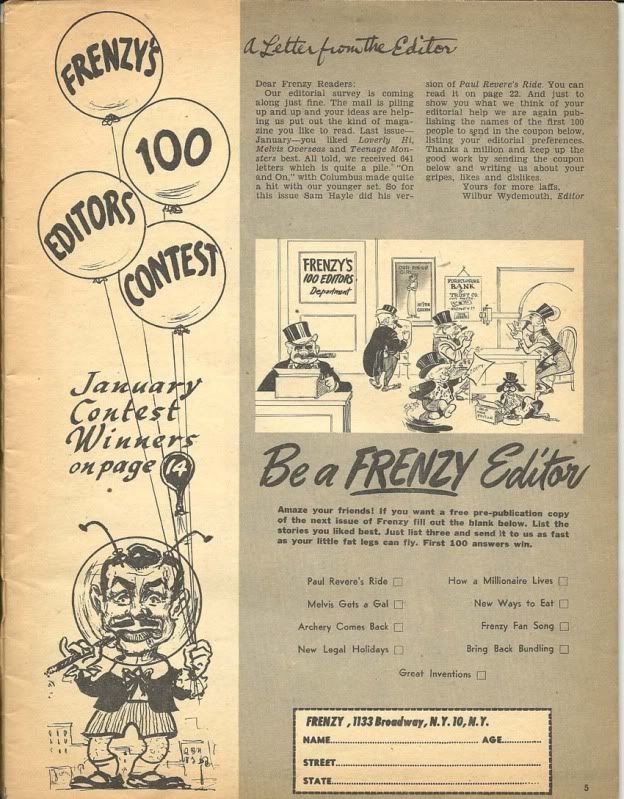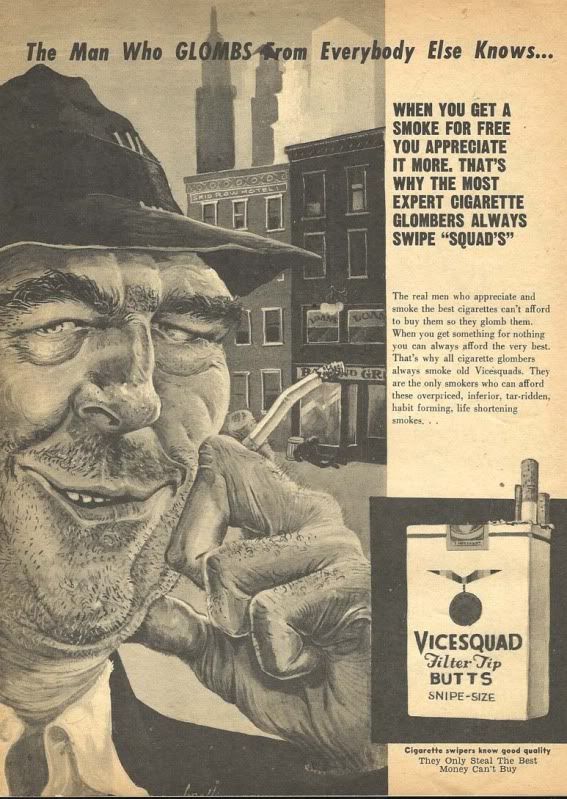 Parody of the Viceroy ad campaign.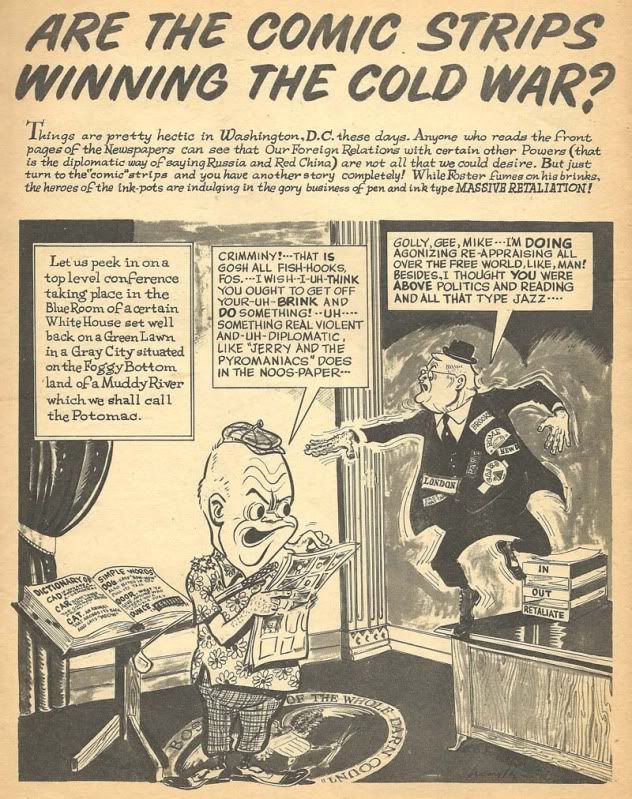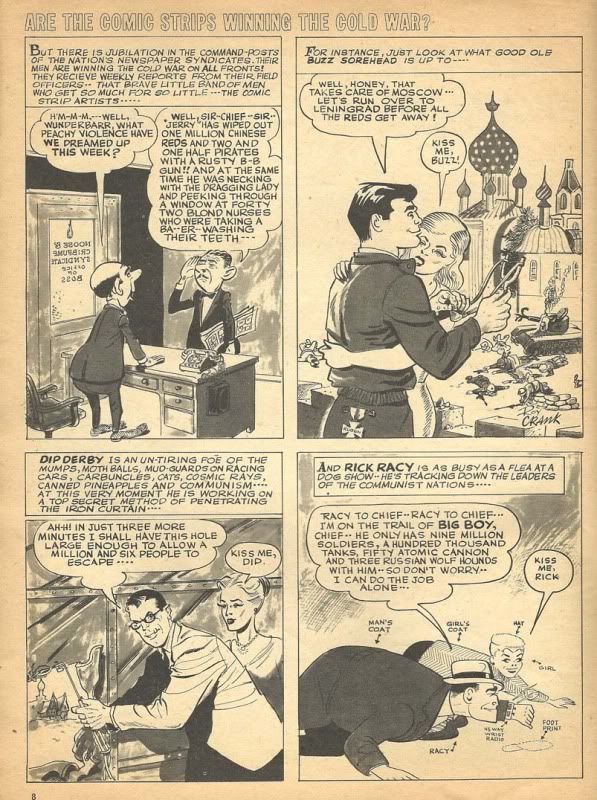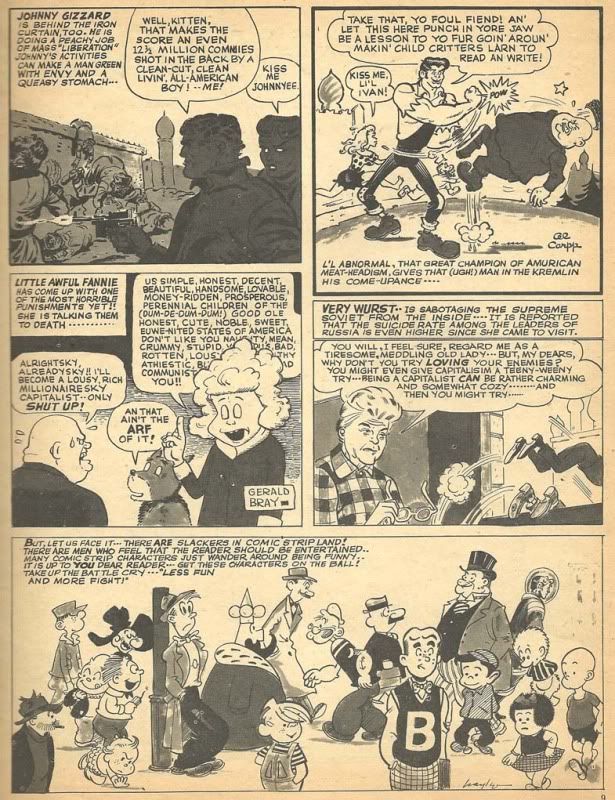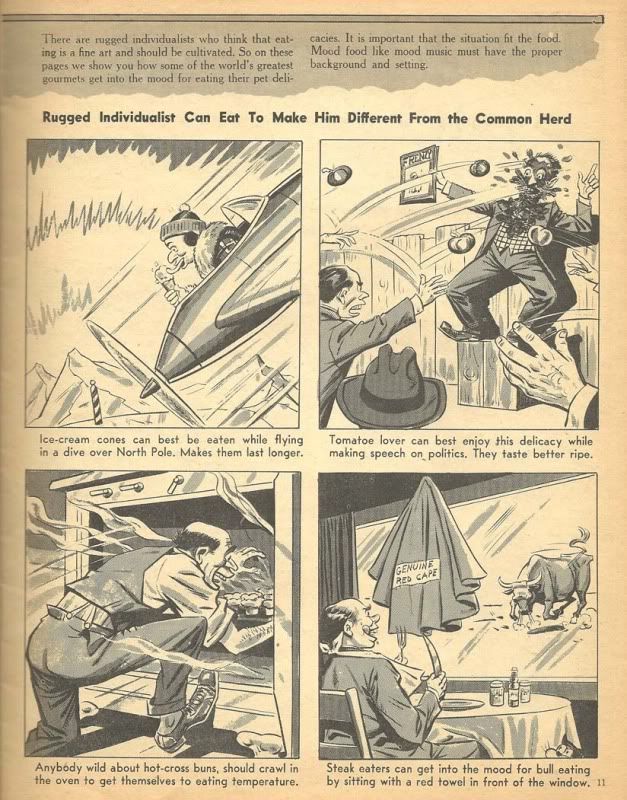 CONTINUED ON MONDAY...