This series was re-released in 1966 from material originally published in 1958. Why the later title was "volume 3" I'll never know. The publishers,
Myron and Irving Fass
, are well-known for putting out quickie magazines to be confused with the other magazines they were competing against. They were going to do a magazine called EERIE but Warren rushed out a xerox magazine so they could trademark the title, and the Fasses used the name for one of their publishing companies anyway. They put out a line of black-and-white horror magazines consisting of reprints and re-drawings of 50s comics designed to imitate Warren's.
It also wasn't unusual for all publishers to use names they thought to be in the public domain (and were often wrong), hence using the title PANIC a few years after the EC Comic.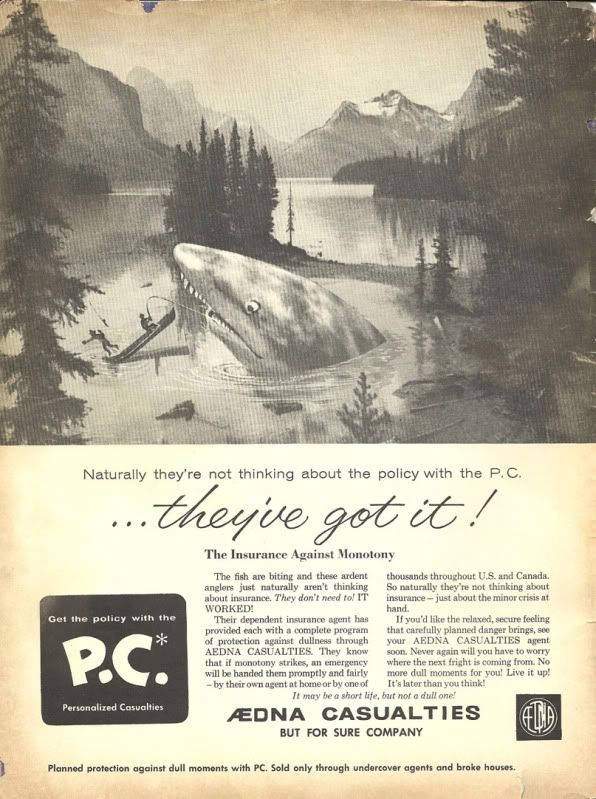 Art by Howard Nostrand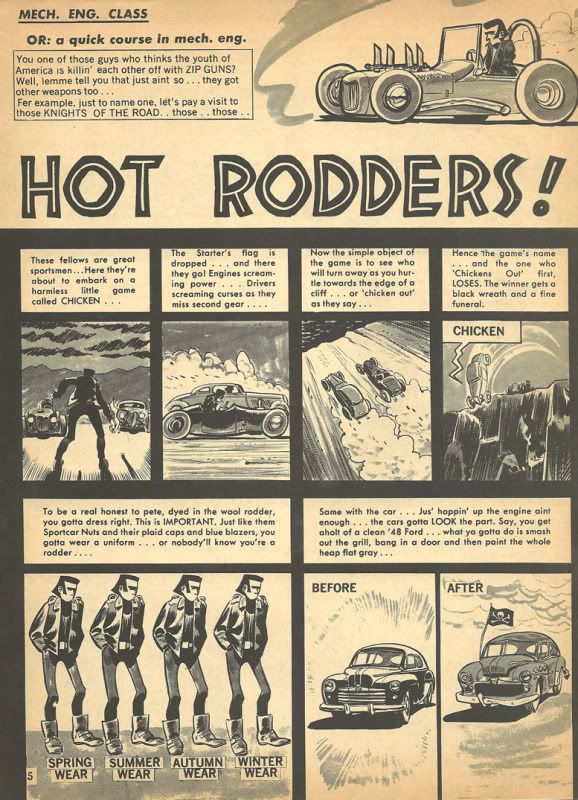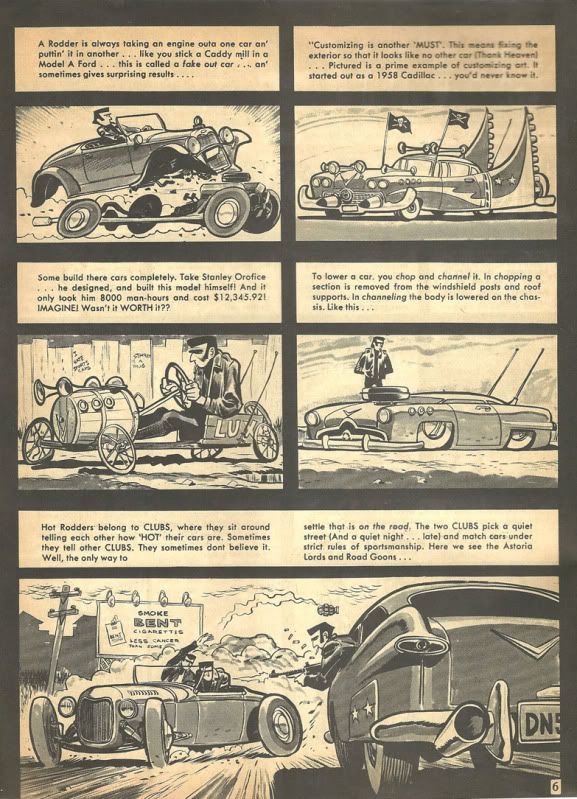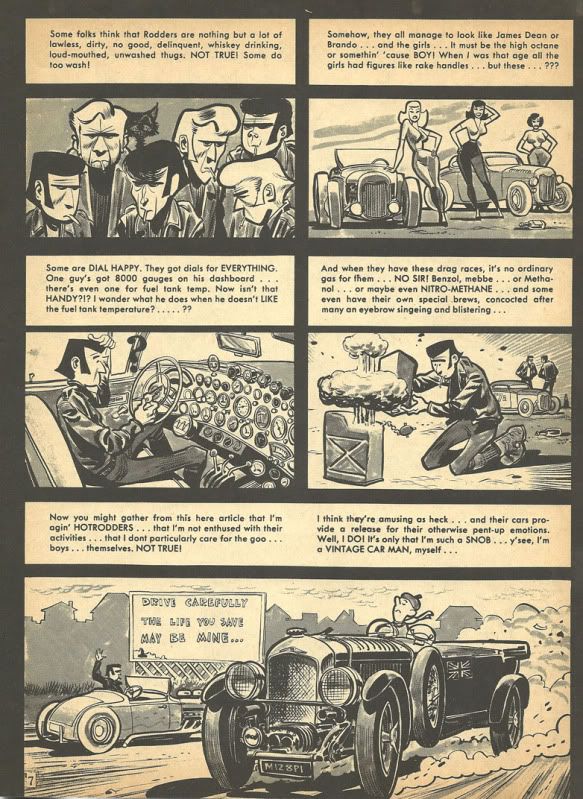 Note how the artist, Bob Powell, changed the 'P' in his signature to a 'B'. He was either working somewhere else and not allowed to sign his real name or maybe he just didn't want to admit he was working for this magazine.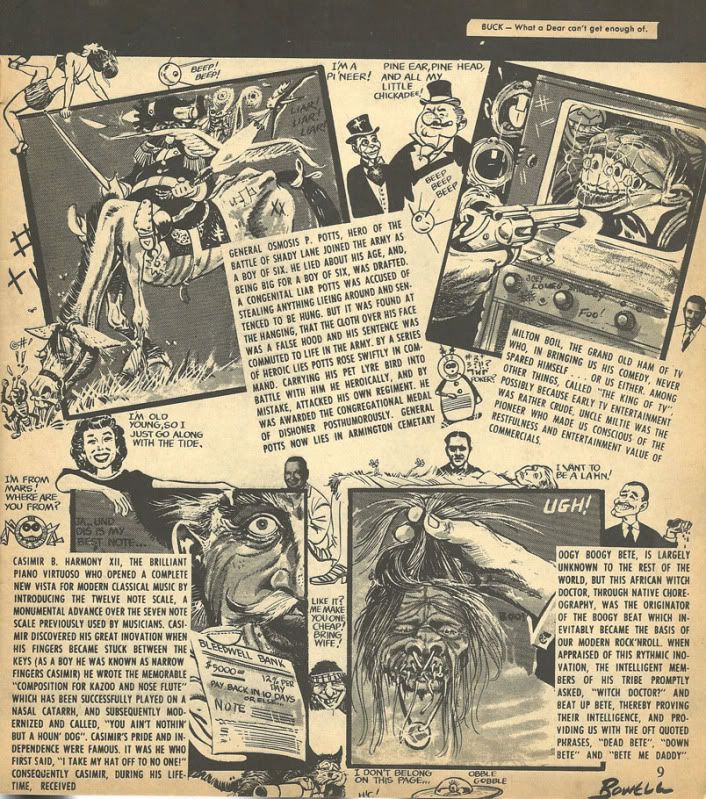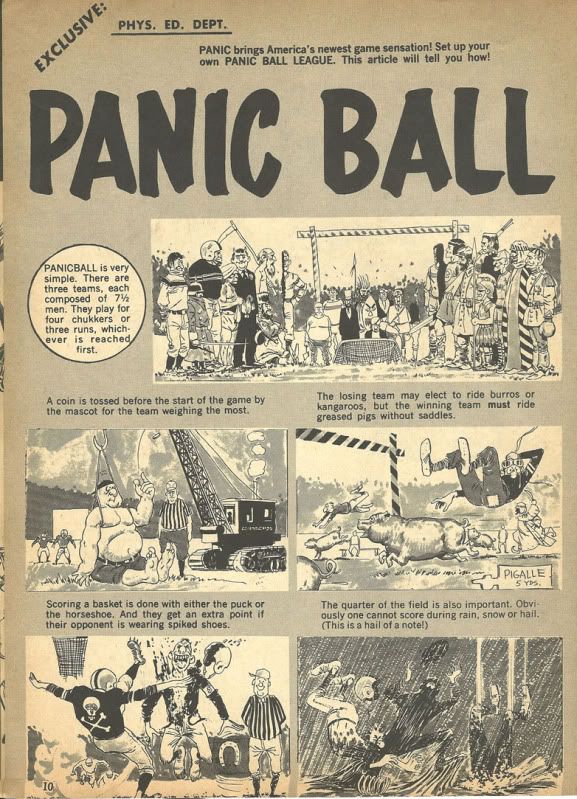 The art here is by Angelo Torres.
It's only a one-pager but looks like there was more. I wonder if it was in the magazine it's reprinted from.
CONTINUED THIS THURSDAY...