Welcome to the 26th issue of
Crazy
from June 1977. Cover by
Bob Larkin
of the Fonz, The Six Million Dollar Man, Kojak, Vinnie Barbarino from
Welcome Back, Kotter
, Barney Miller, Laverne and Shirley, J.J., Fish, Fred Sanford, Mike Stivic, Mary Hartman, Starsky and Hutch, Donny Osmond, Hawkeye Pierce, Chico, and Spock (there are too many for me to make hyperlinks. Look them up yourself.) Although the art usually isn't the best inside, these issues are collectors' items because of the celebrities on the covers.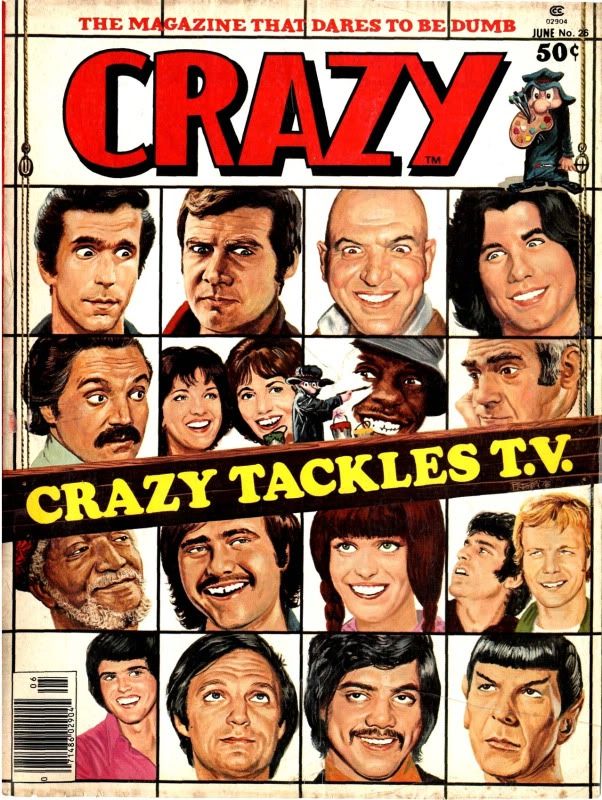 The inside front cover is
a reprint
of the Charles Atlas ad parody from #9.
After the contents and letters is this spoof of
Mary Hartman, Mary Hartman
drawn by
Murad Gumen, Murad Gumen
.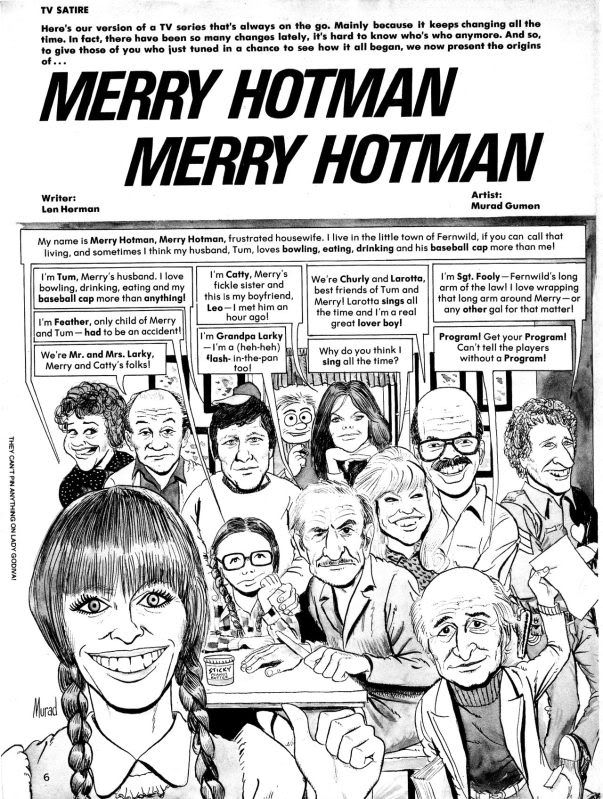 Bernie Cootner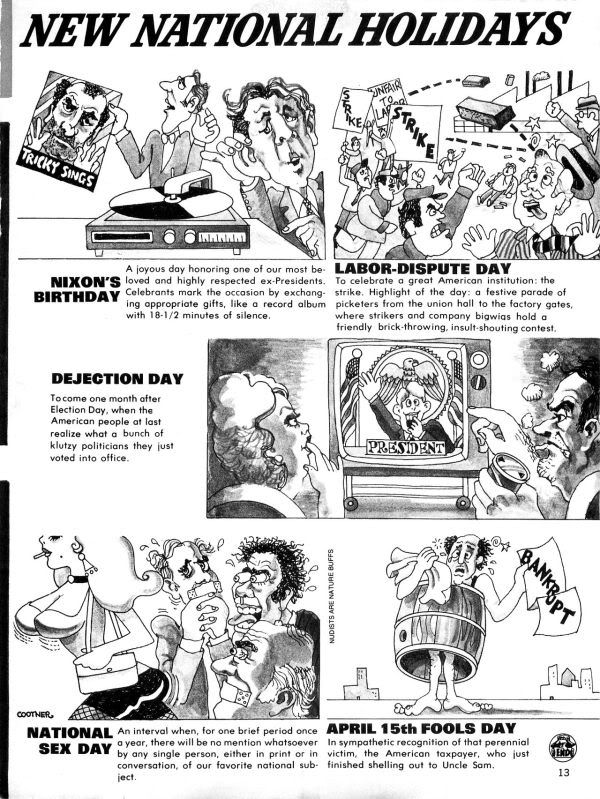 Alan Kupperberg
Don Perlin
. The person in the upper right panel is supposed to be Dean Martin in
Airport
.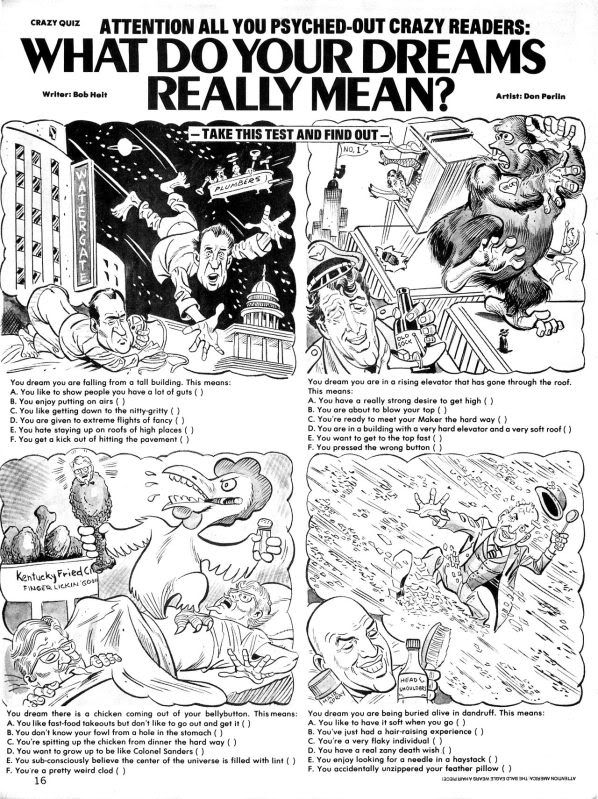 John Langton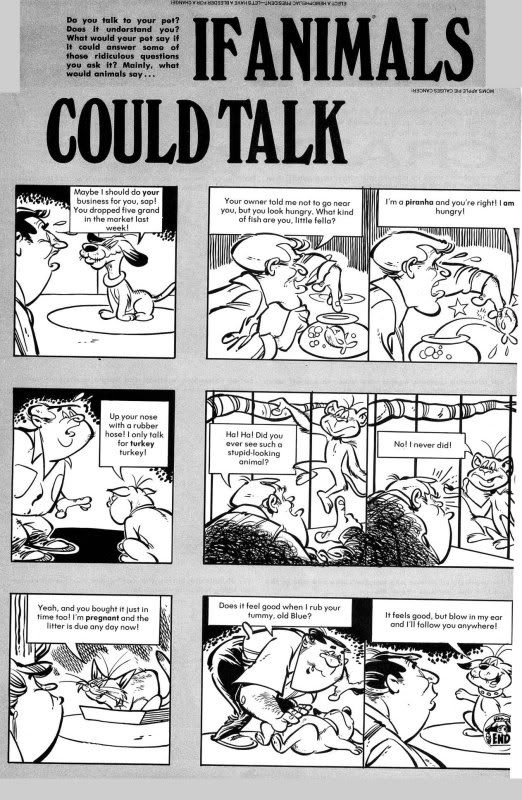 Dave Manak
, currently the artist for the Sunday
Spy vs. Spy
newspaper strip.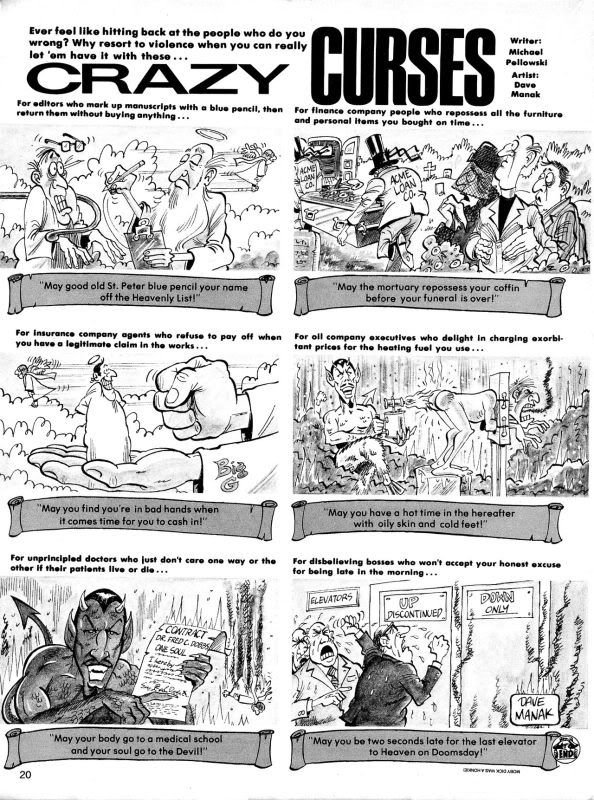 By
Walter Brogan
.
The caricatures are supposed to be of Starsky and Hutch, Charlie's Angels, Dick Van Patten?, Bob Hope, Robert Blake/Baretta, Lindsay Wagner/Bionic Woman, Sherman Hemsley/George Jefferson, Lee Majors/Six Million Dollar Man, ?, Buddy Ebsen/Barnaby Jones, Jackie Gleason, Mary Tyler Moore? Susan Saint James?, Milton Berle, Rodney Dangerfield, Jimmie Walker/J. J. Evans, Don Rickles, Dean Martin, Peter Falk/Columbo, Ron Howard/Richie Cunningham, Carroll O'Connor/Archie Bunker, Telly Savalas/Kojak, George Kennedy/Blue Knight, Bill Cosby, Mike Connors/Mannix?, Robert Conrad/Frank Cannon.
Hard to identify everyone when the caricature are taken not from photos but other caricatures. Some I only was able to from knowing who was on TV then and when they were drawn with their trademarks. I also had some help.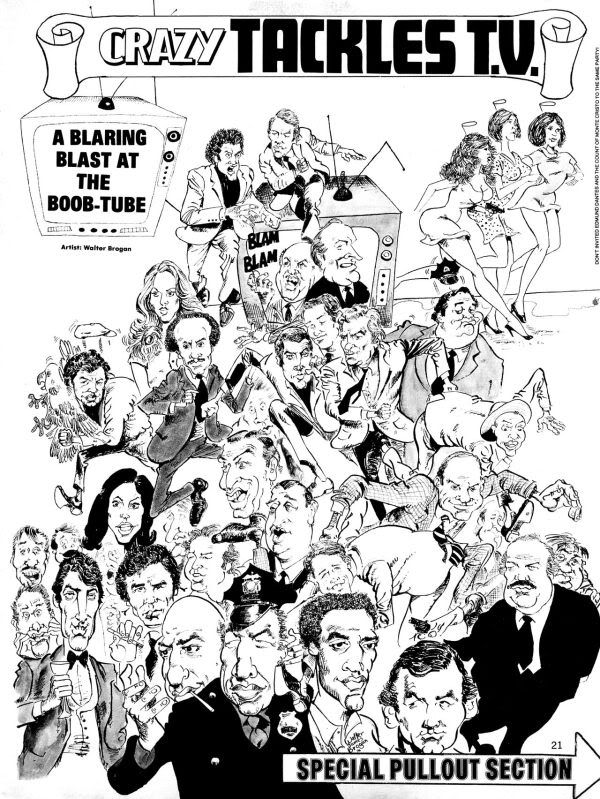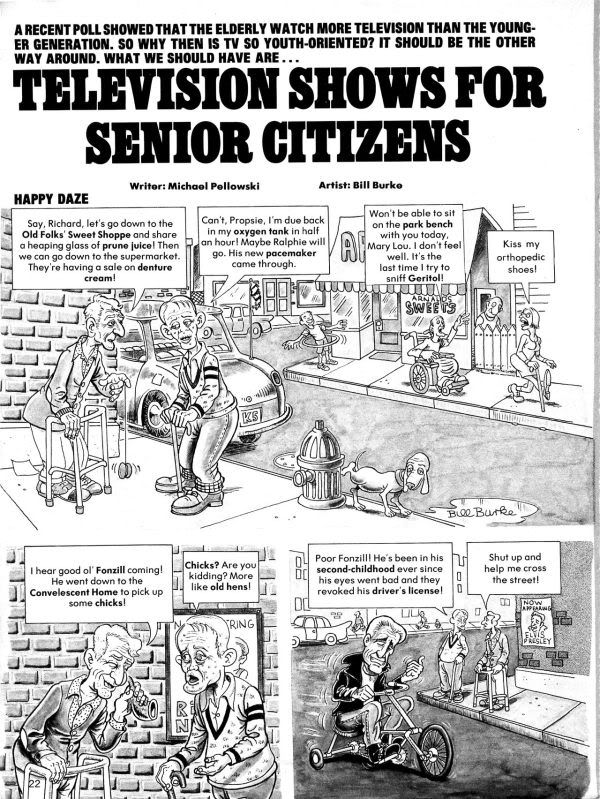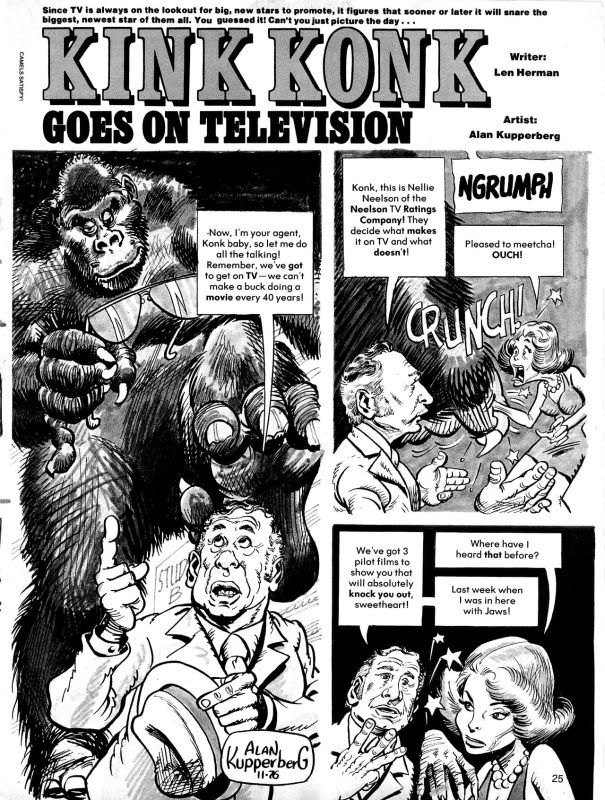 Jack Sparling
.
. The first person is supposed to be
Johnny Carson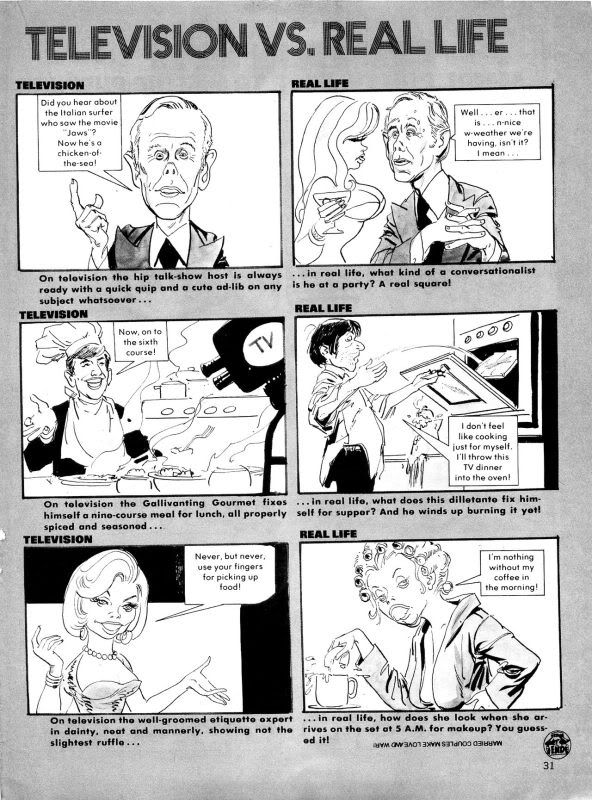 Their
second parody
of the Karl Malden American Express campaign.
Gary Brodsky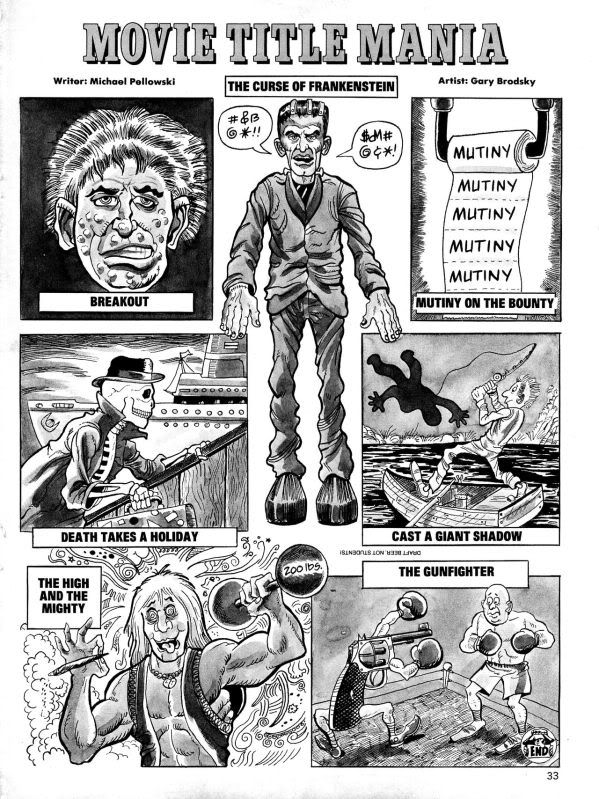 Tony Tallarico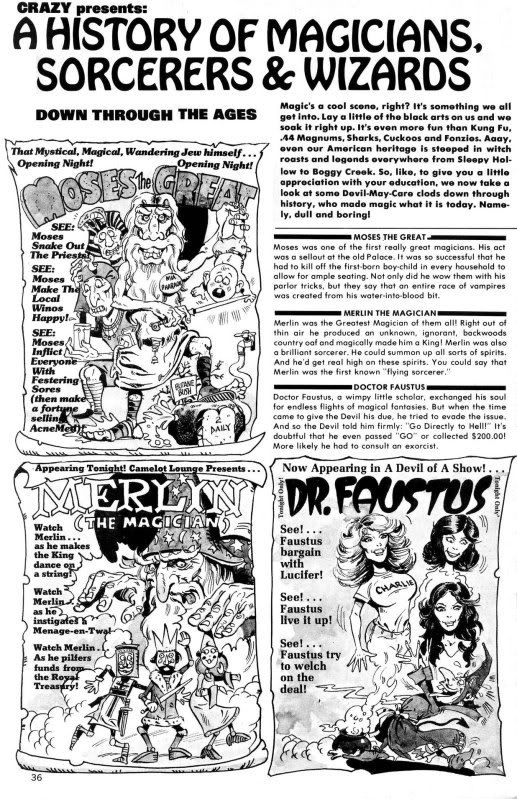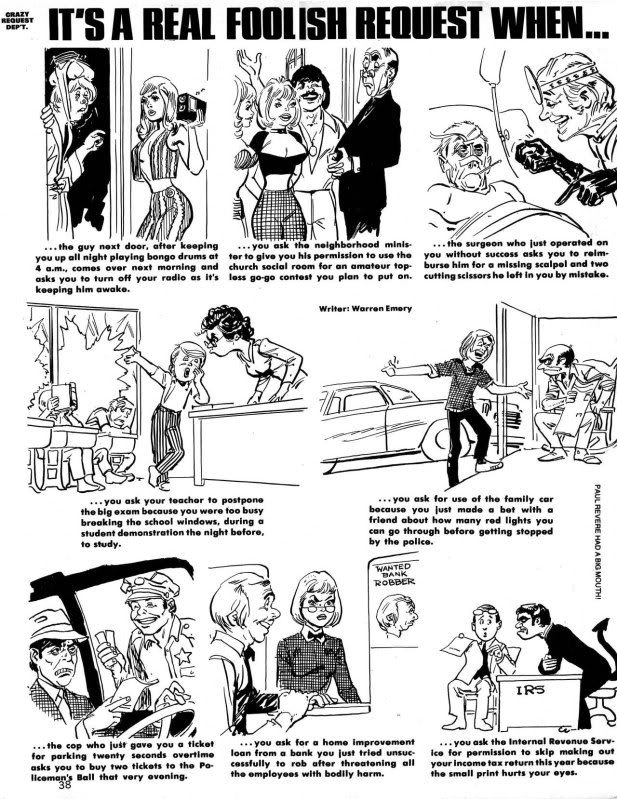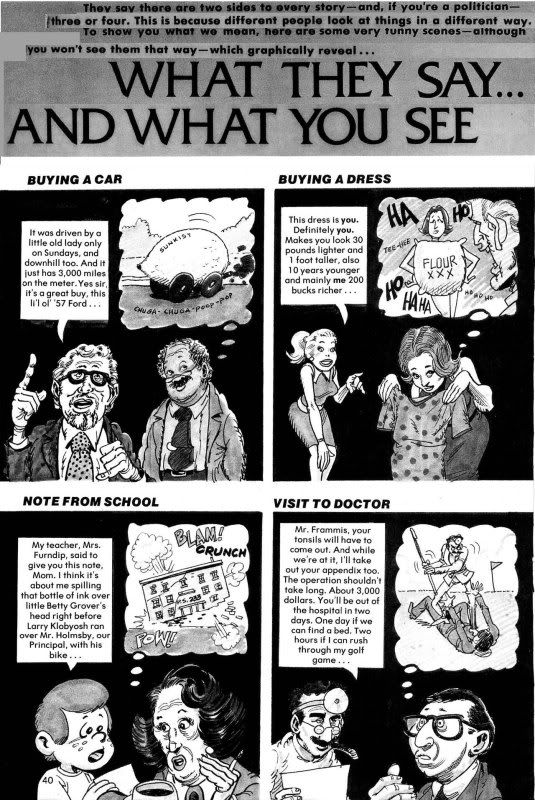 Mike Pardo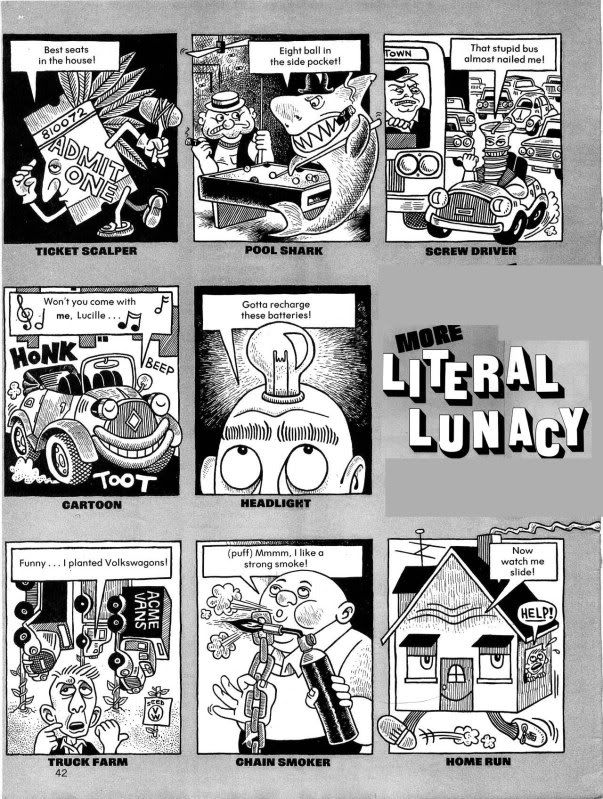 Jerry Grandenetti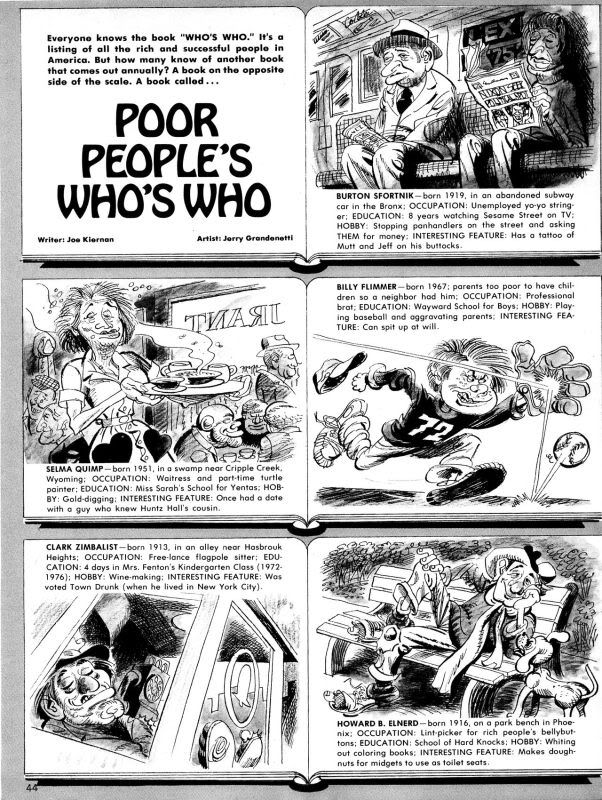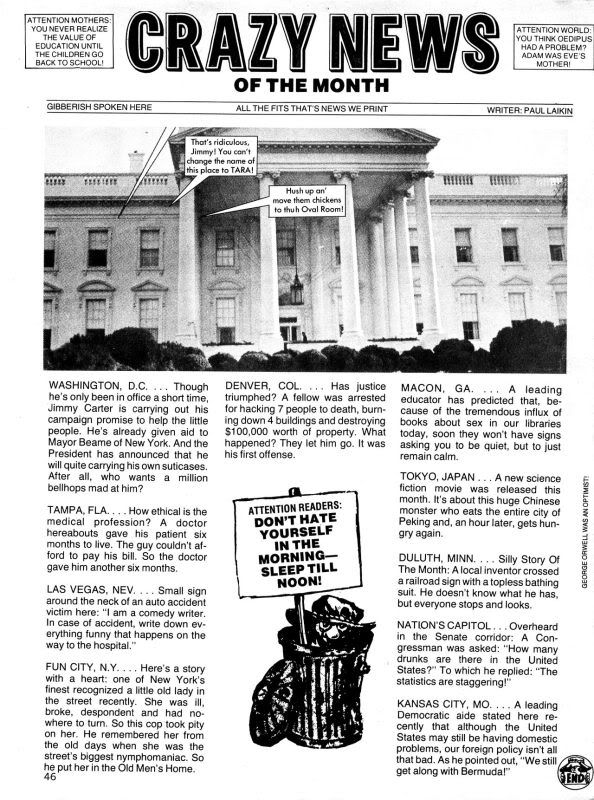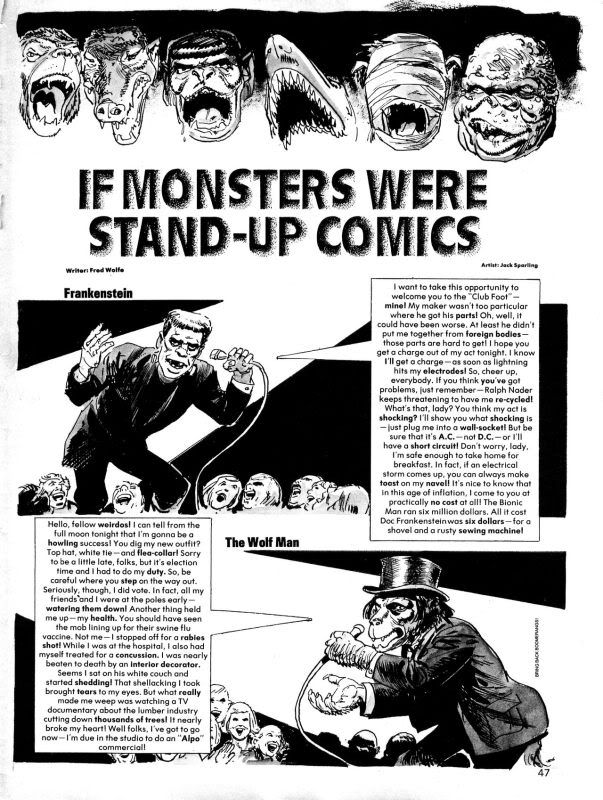 These had the stats on the back, which was the inside back cover.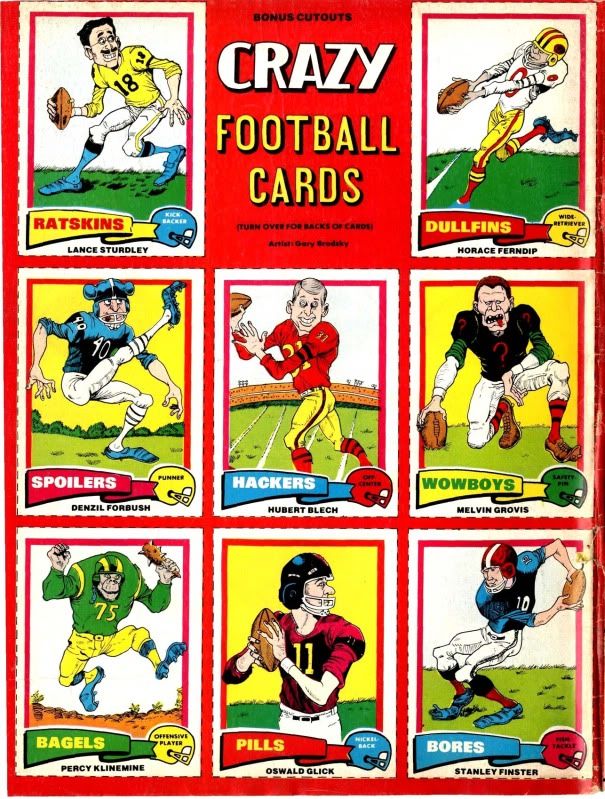 Next Monday:
Crazy
#27.