When
Michael Delle-Femine a/k/a Mort Todd
took over as editor of
Cracked
in the mid 80's, he brought in a lot of cartoonists he knew like
Daniel Clowes
,
Peter Bagge
,
Bob Fingerman
, among many others, and even lured
Don Martin
from
Mad
. He also took advantage of their vast inventory from the beginning of the magazine, and with his knowledge of comics history used a lot of material for special editions that had never been reprinted before.
This issue of
Cracked Collectors' Edition
#78 from April 1989 reprints their "Top 100 Laughs", a collection of their best one-pagers, or articles that could be condensed into one page. Cover by John Severin, taken from a famous
Charles Addams gag
, was the cover of
Cracked
#67 in March 1968.
By
Howard Nostrand
, from back cover of #167, March 1980.
From #114, January 1974.
Jerry DeFuccio
was a long-time editor of
Mad
.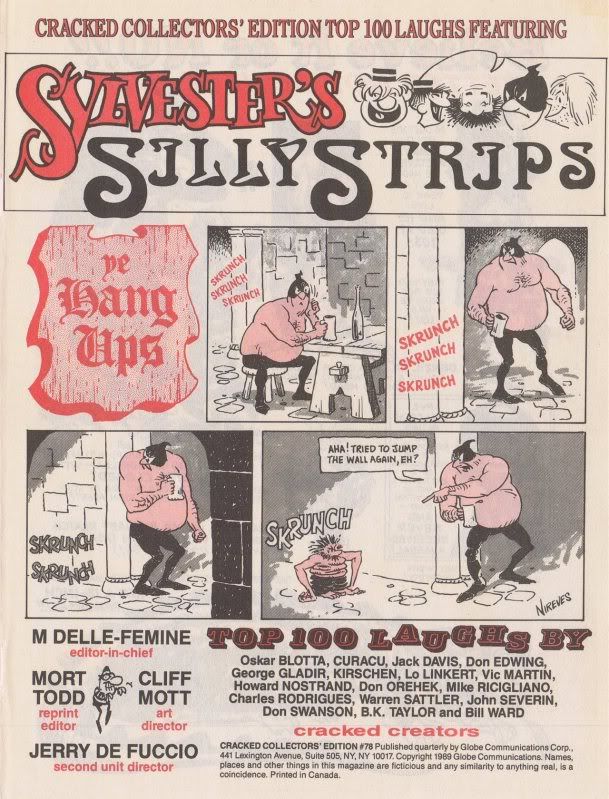 By
Jack Davis
from #11, October 1959
This was initially in
King-Sized Cracked
#5, 1971.
This next page by
Bill Ward
from
Cracked
#36 can be found
here
.
This comic by
Vic Martin
was in #77, July 1969.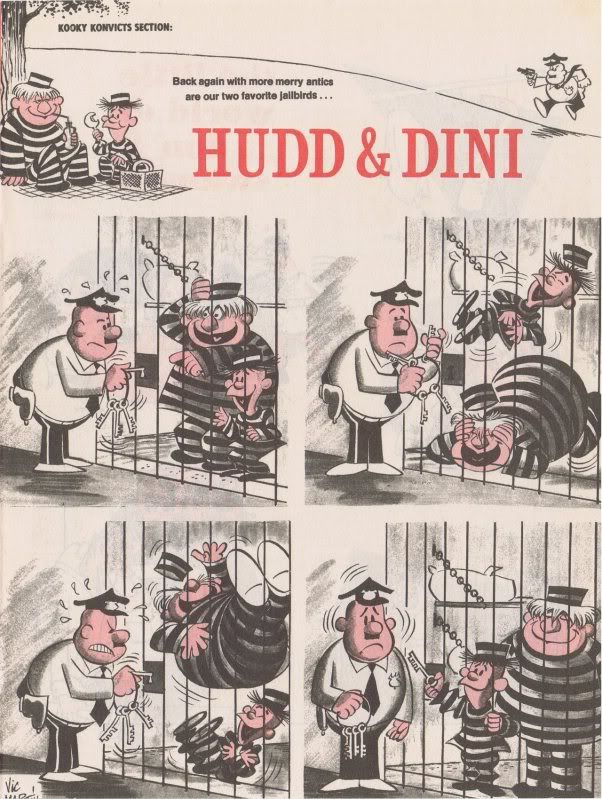 From #20, July 1961.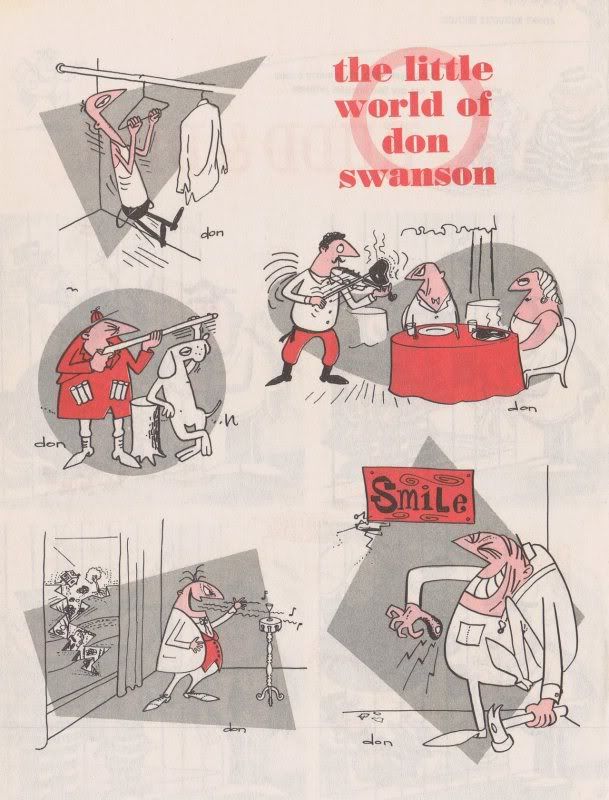 Hunt's
parody from #49, January 1966.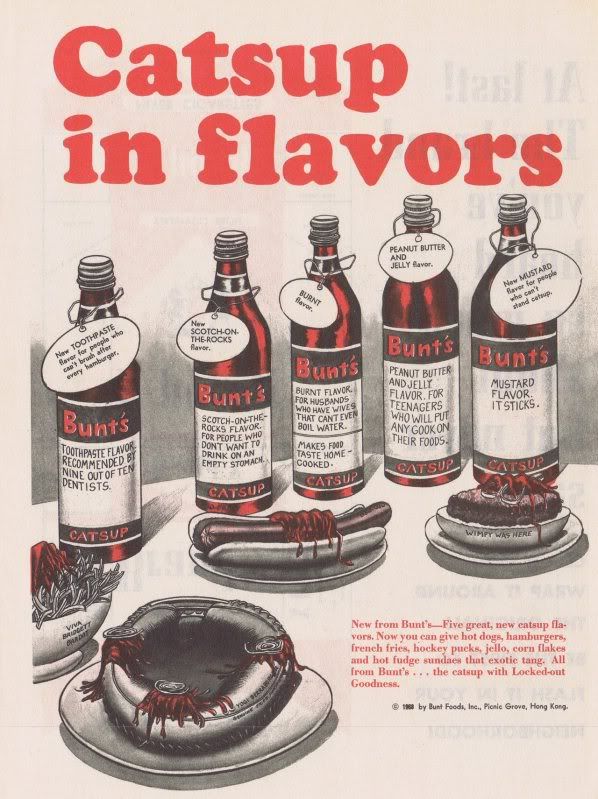 Reprinted from #12, January 1960.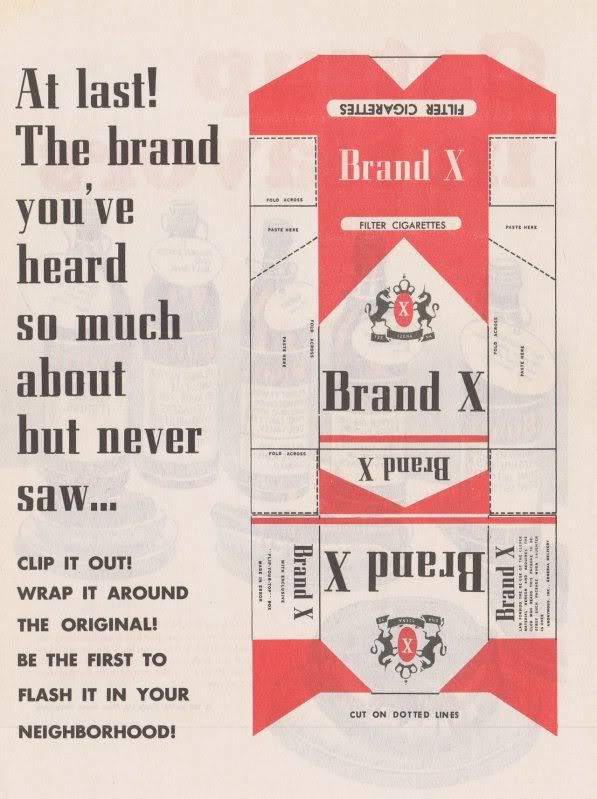 Partial reprint from #17, December 1960.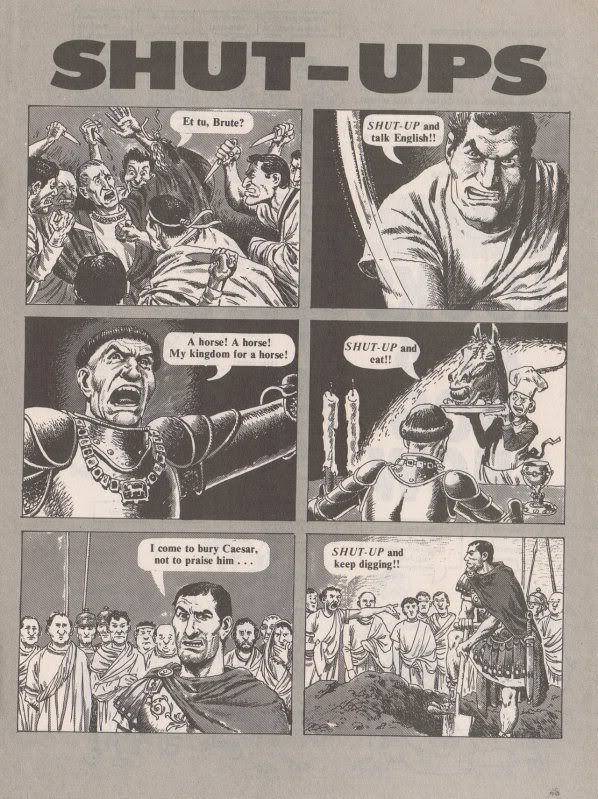 From #105, November 1972, by
Don Orehek
.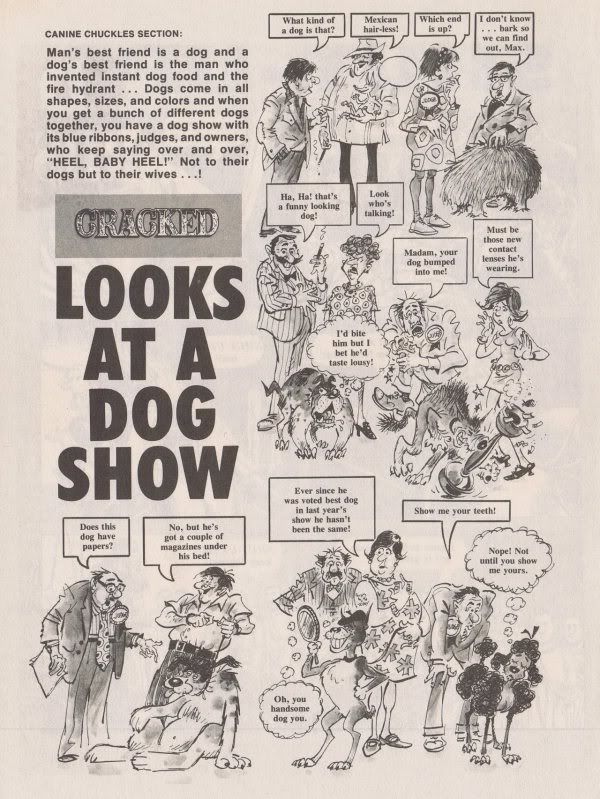 From #20.
From #84, May 1970.
From #104, October 1972.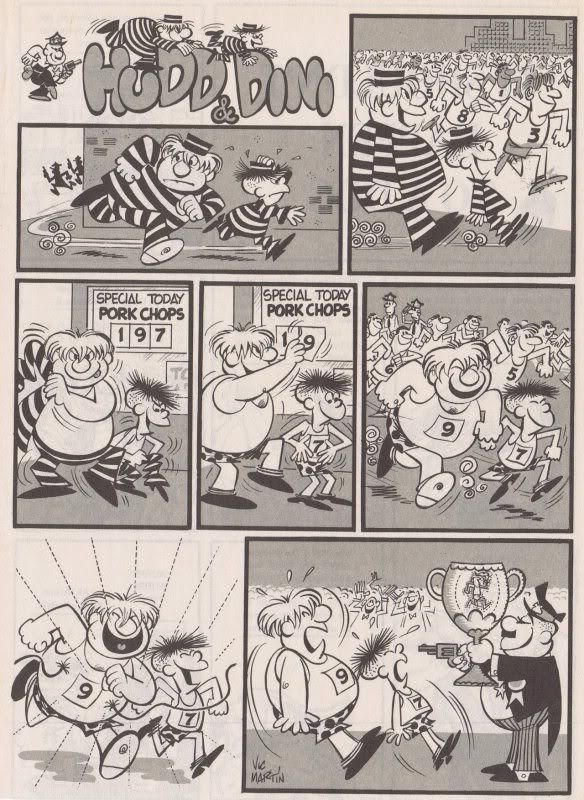 LePoer is John Severin's francising of his middle name "Powers". Reprinted from #4, September 1958
By Jerry Kirschen in #16, October 1960. The puckered mouth has taken the place of the traditional "Plop" of one falling over backwards upon hearing the punchline.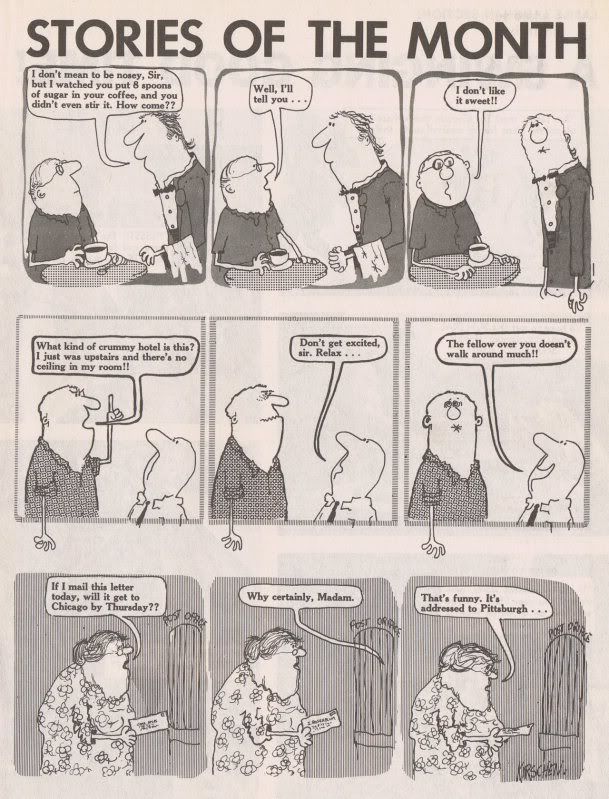 From #71, September 1968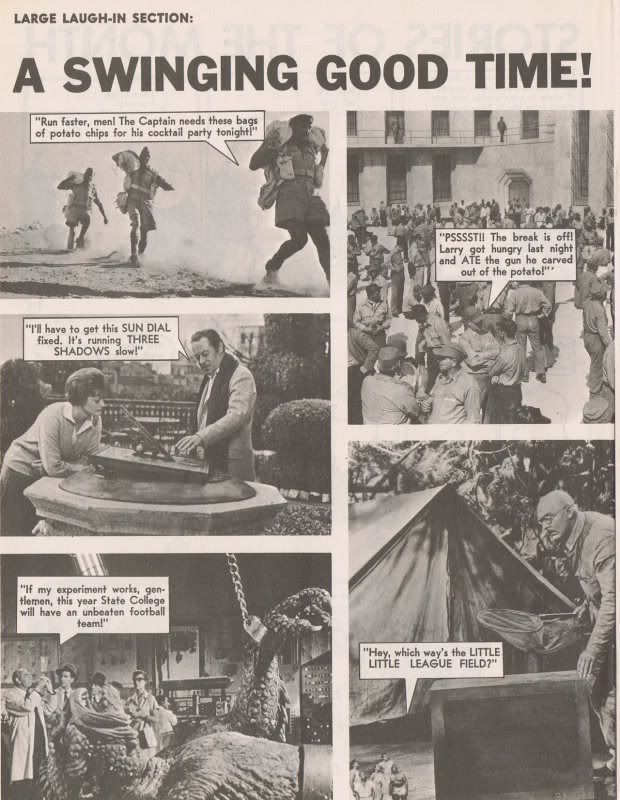 From #55, September 1966.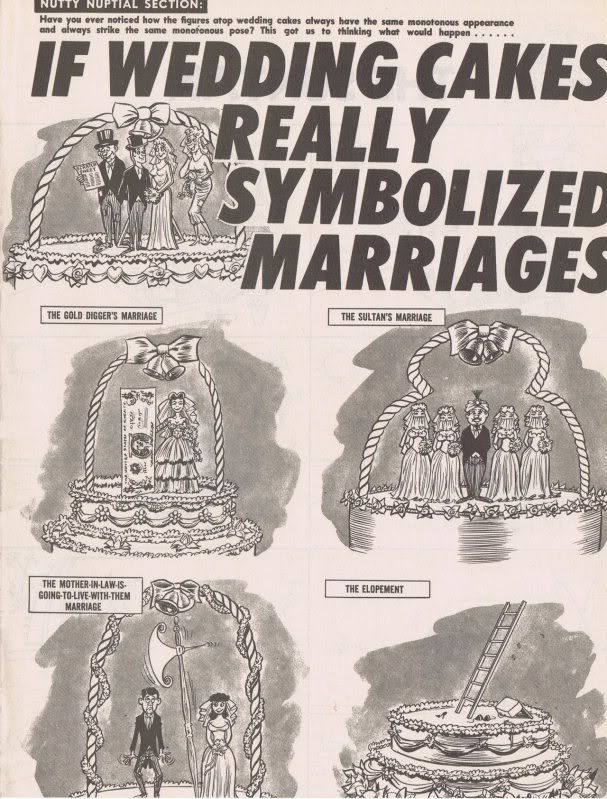 From #70, August 1968