Continuing with cartoons from various men's magazines:
This cartoon from
Ace
volume 7, number 2, September 1963 by
Bill Wenzel
.
From
Ace
volume 3, number 3, October 1959 by Earl Haggelund.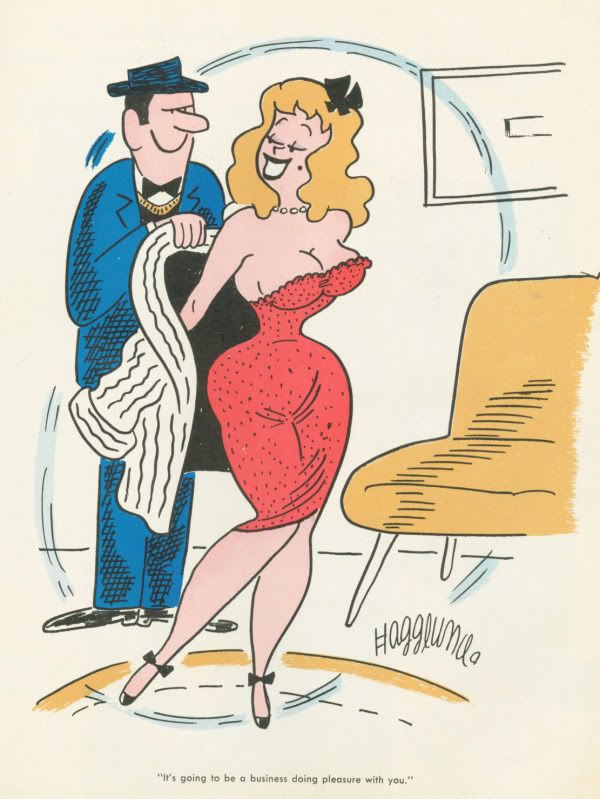 Another Bill Wenzel cartoon from
Bachelor
volume 4 number 5, October 1963.
I forgot to write down where these next few are from.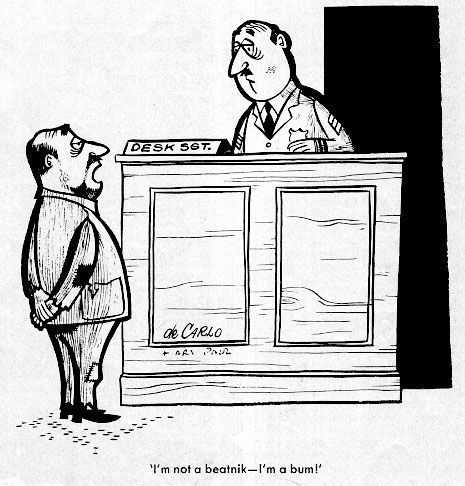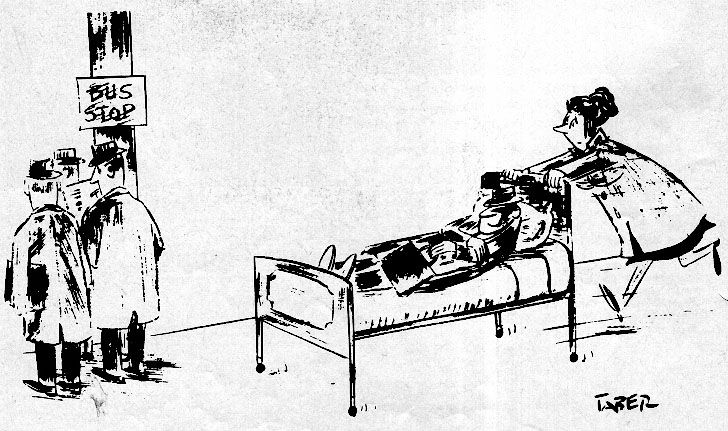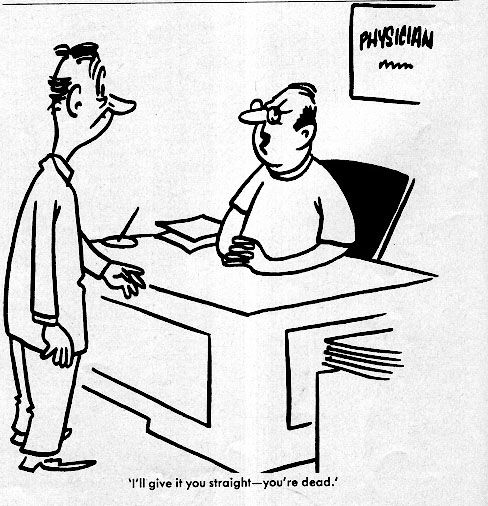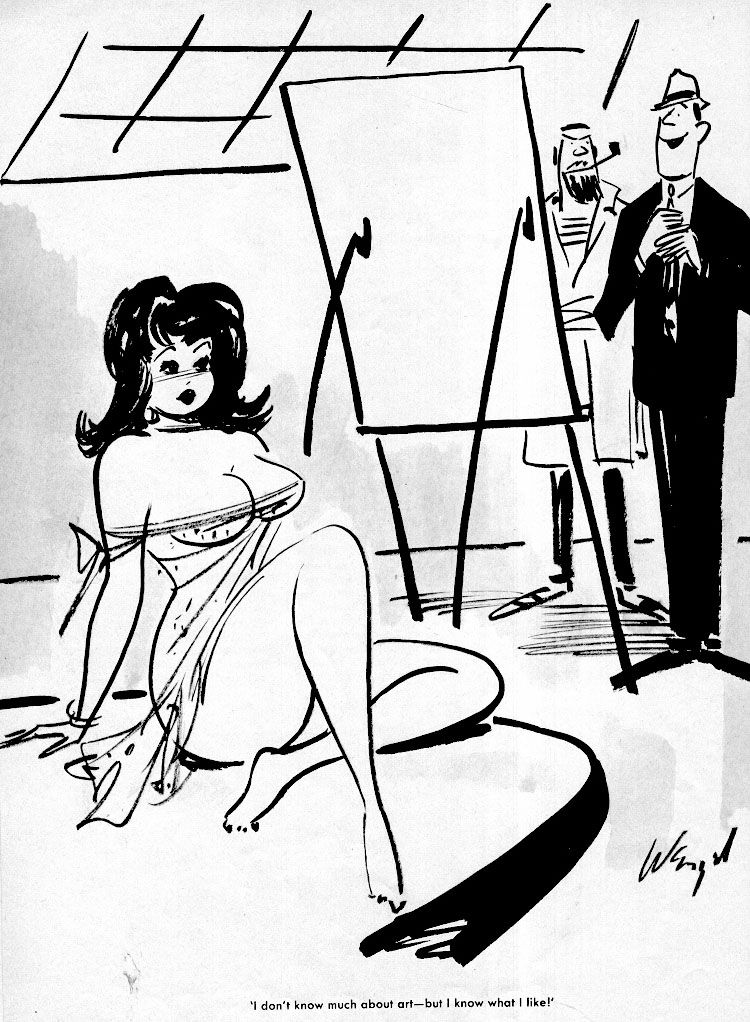 These two by Art Lutner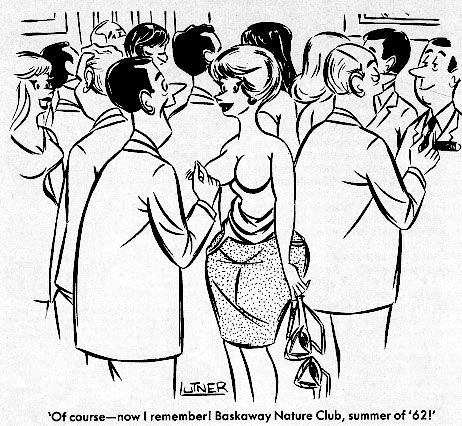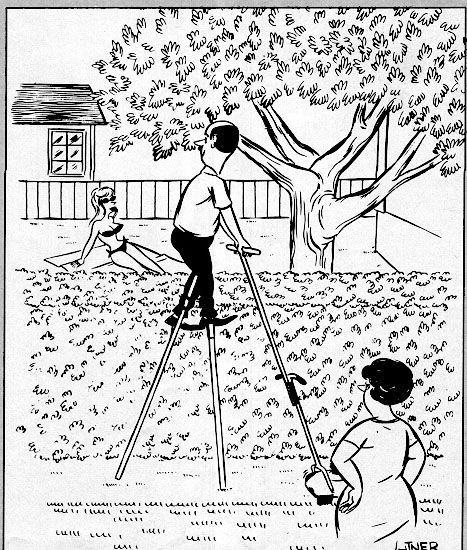 This one's from
Ace
September 1964.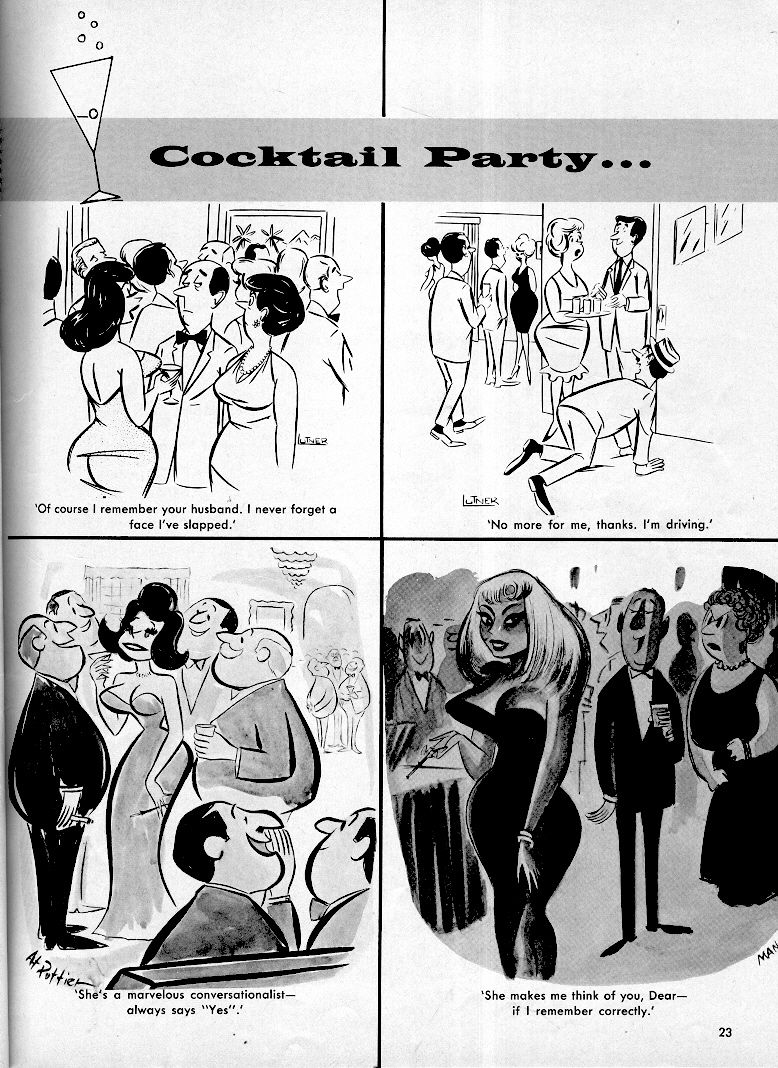 From
Caper
Annual, Winter 1963 by Jack O' Brien.
From that same issue of
Caper
, maybe reprinted from an earlier issue, by
Stan Fine
.