These one-panel gags are all from
Caper
volume 3, number 7, some time in 1963.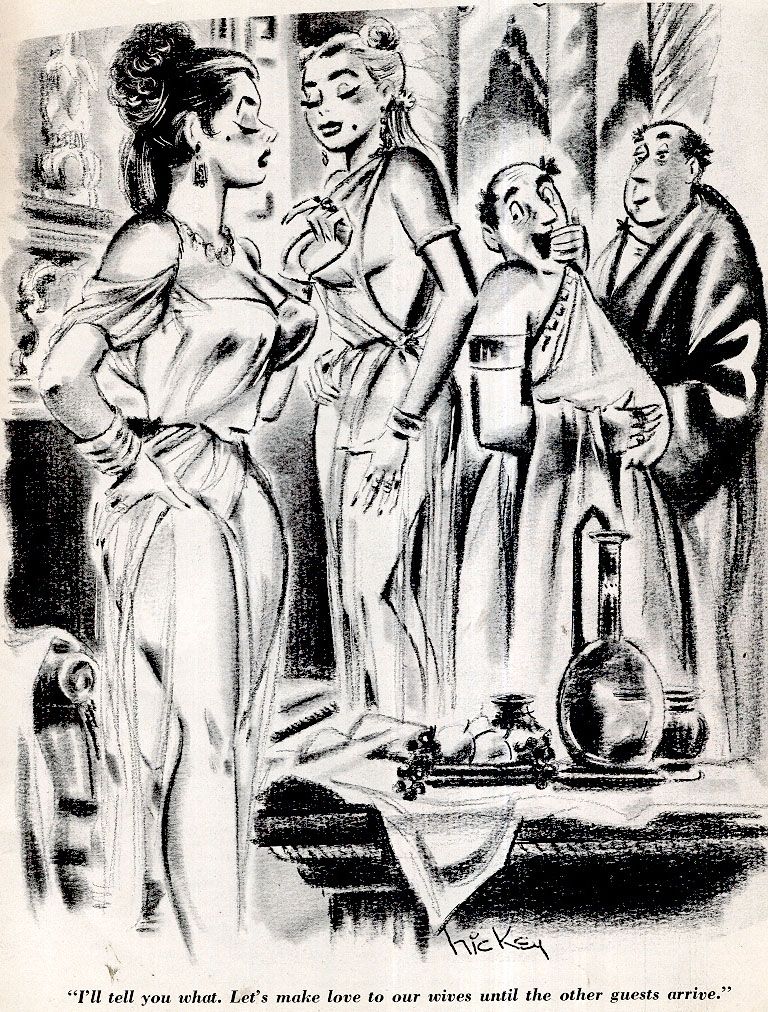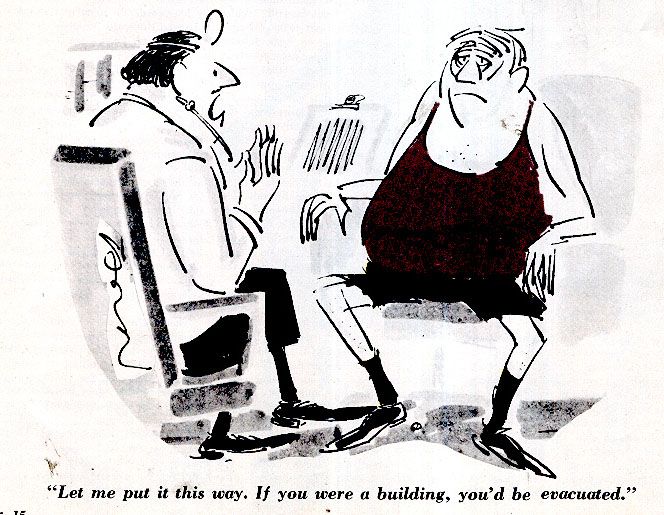 Joseph Farris
' archives don't credit his contributions to
Caper
but it's not as if they're being covered up since other skin magazines are mentioned. It's probably included in "miscellaneous unidentified".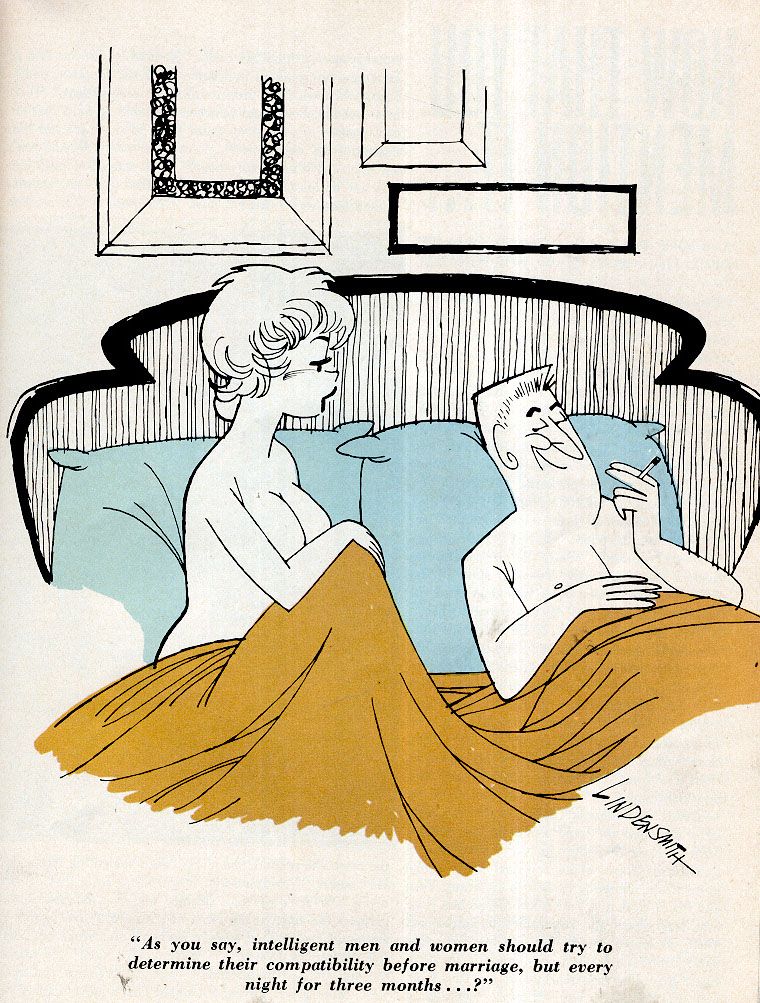 Art Lutner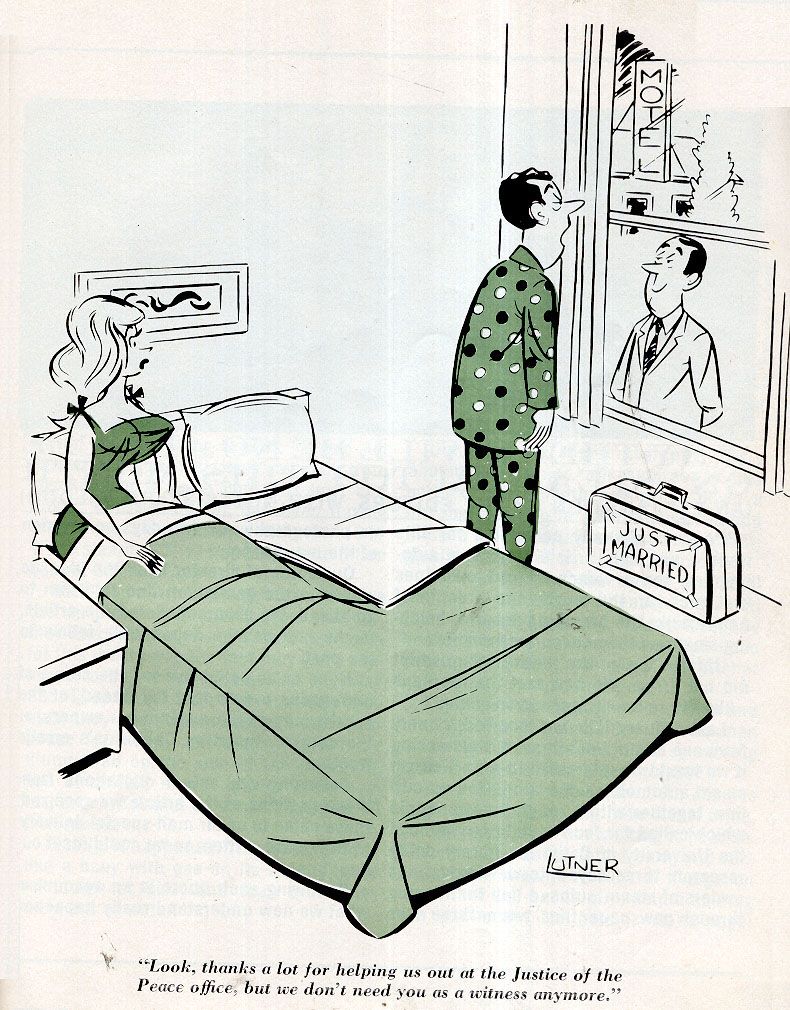 Before
The Lockhorns
,
Bill Hoest
did plenty of gag cartoons.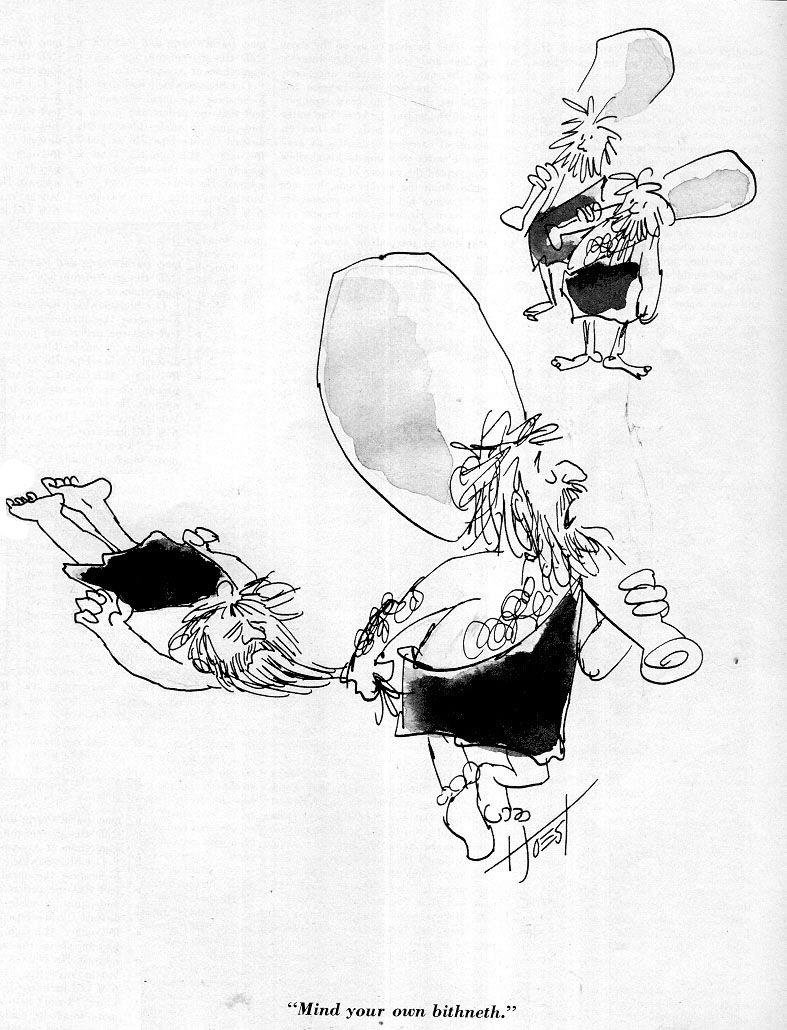 Most of the girlie magazines had to have a back-up comic strip to compete with
Playboy
's
Little Annie Fanny
.
Jaguar
's
Jaguar Bond, the Man From O.R.G.I.E.
(erroneously titled "O.R.G.Y." on the cover, but readers weren't looking for consistency, or even text.) was running after the acronymed spy parody genre was winding down but their readers weren't looking for accuracy.
This comic is from the June 1969 issue of
Jaguar
.
I normally put images on Photobucket, but they don't allow nudity and it would be stupid to put censor bars on things.
Bruce Cochran
is from that same issue of
Jaguar